Plant 2
First grow
5 gal fabric pot of cheap potting mix (looks mulchy). Growing outdoors. Bag seed. Update 6/28: Repotted in Miracle Gro potting mix and she did a complete 360!
I've moved him away from the girls. Still trying to find a use for him, instead of disposing.
2 years ago
Came outside to this this morning. Does this mean what I think it means? And if so, should I dispose or can I use for other stuff other than buds?
2 years ago
annmiky Dispose of it immediately unless you want to use the pollen
LaMarvelous Also, this plant has grown very close to (nearly touching) my other plants, which I presume to be females. Not sure how long the sacs have been there, but I did not notice them yesterday. Is it already too late for my females do not have been affected by the pollen sacs?
Caliban Sorry Bro but you have a man in your harem!
Yesterday evening.
2 years ago
Lots of new growth.
2 years ago
Forgot to post these yesterday.
2 years ago
I love her color!
2 years ago
Her top is leaning. Doesn't look as vibrant as she did in yesterday's post.
2 years ago
So nice and green.
2 years ago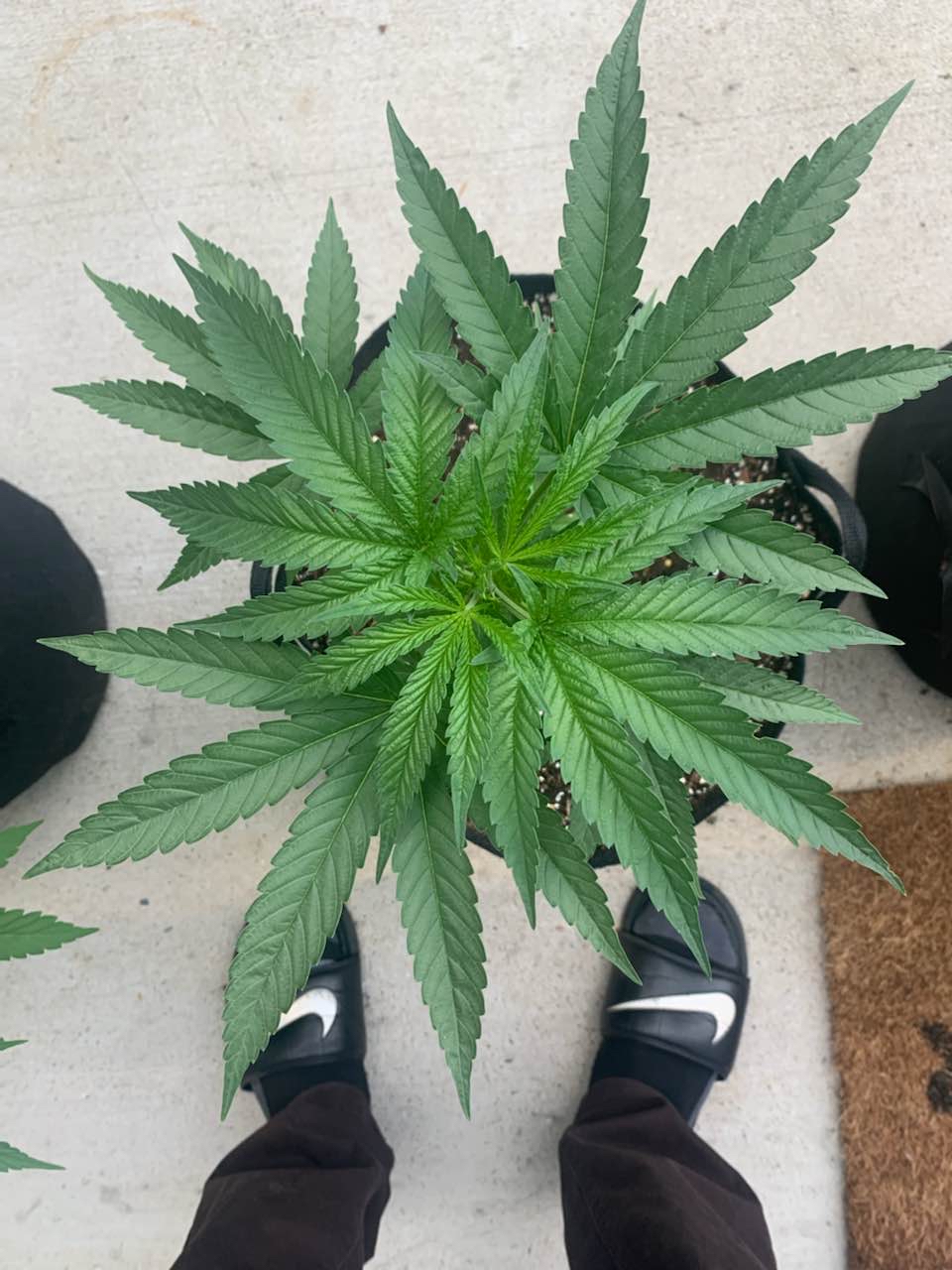 Did not get touched by the soap and water.
2 years ago
Fed today. Also, misted with water, rosemary, and eucalyptus for the bugs.
2 years ago
Looking good. Did not feed today since she got plenty of water from the storm yesterday and was still pretty soaked.
2 years ago
Forgot to post yesterday. Tropical storm headed here today.
2 years ago
Look how much healthier she looks since transferring soil.
2 years ago
Feeding day and definitely growing!
2 years ago
Think the new soil is doing her good.
2 years ago
Looking good, but still far behind.
2 years ago
After a heavy rain.
2 years ago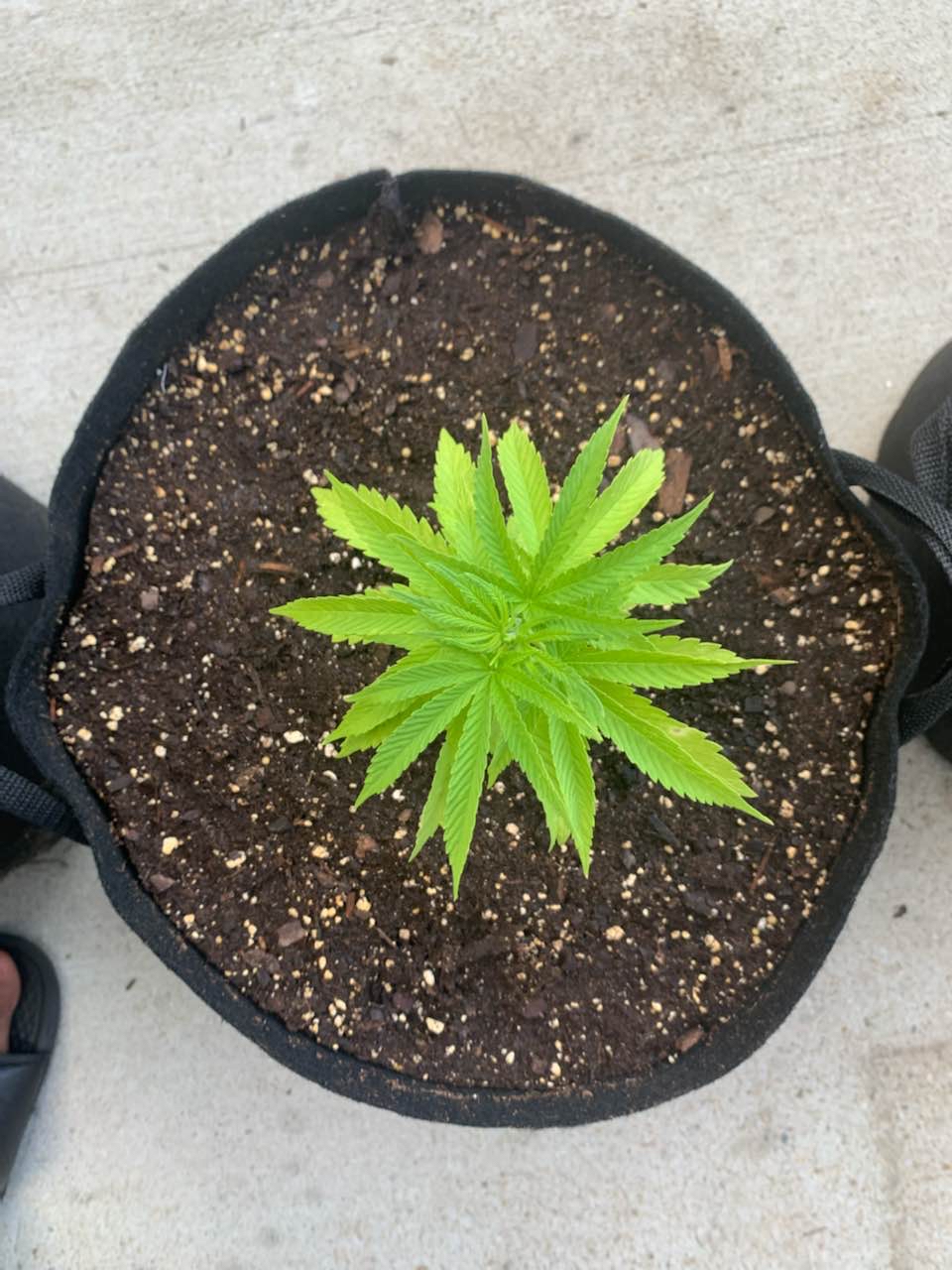 Fed. Slight upward growth from yesterday.
2 years ago
Caliban If I may? She is short for her age. She should be bushy and a bit taller. And greener. What is your substrate? And nutrient plan? She looks a little N deficient. Prolly many better growers who can help or correct better than
BudManT This one I believe was nitrogen deficient due to the potting mix it was initially transferred to. I recently transferred her again to better soil. She's outside in direct sunlight for at least 9 hours a day.
View 3 additional comments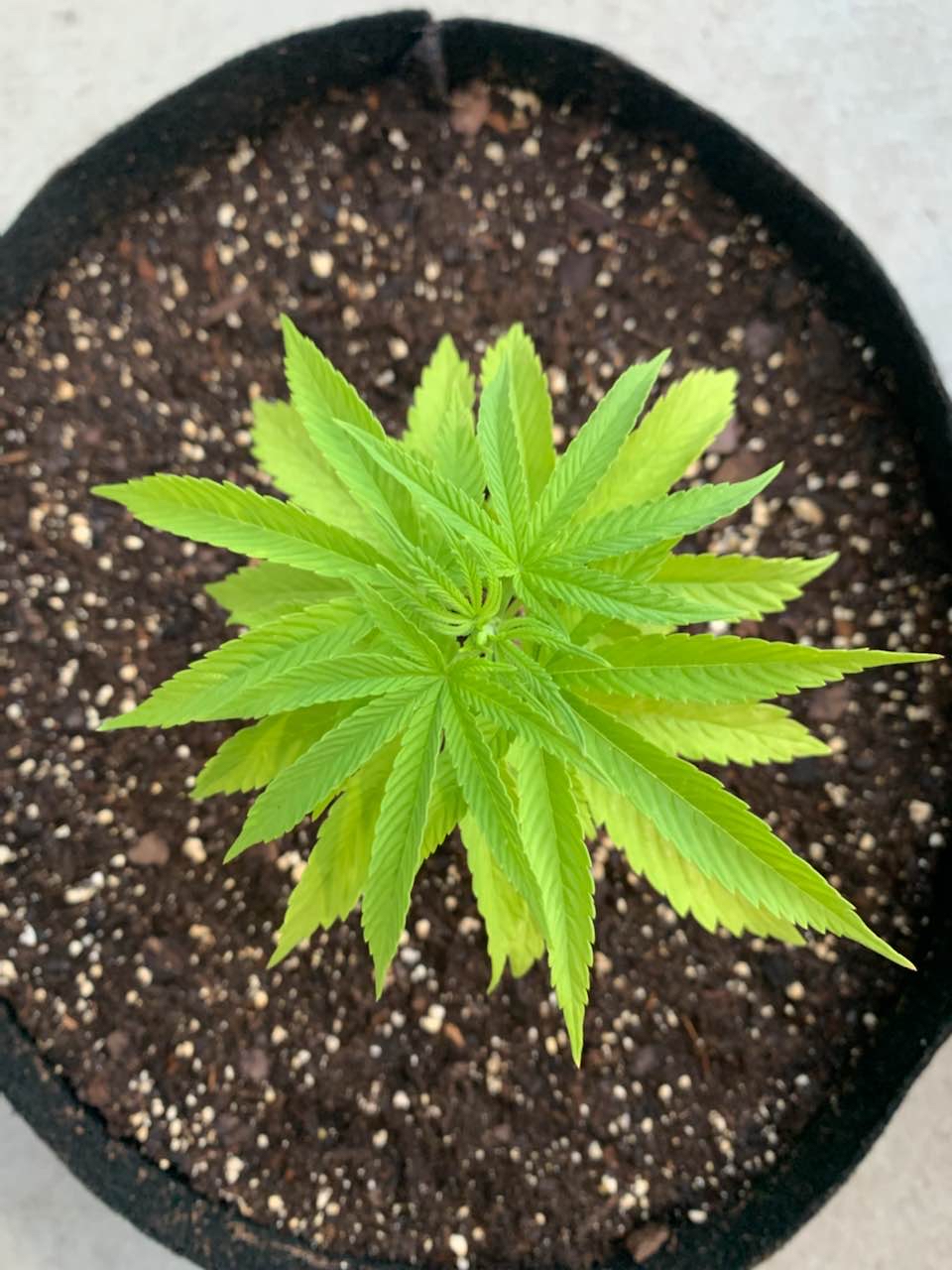 Still loving.
2 years ago
Still living.
2 years ago
Fed and clipped the bottom set of nearly dead leaves off. Also, repotted with some Miracle Gro. I think the previous soil was this plant's demise, so we'll see if this helps any. Lost a few roots at the bottom during transport, but should be okay.
2 years ago
Godsproblem Idk what soil you used before, I'm not being a hater, just want to share the little knowledge I've gained from growing. GET THAT PLANT OUT OF THAT MIRACLE GRO SOIL!!! That soil is NOT good for growing cannabis. Get yourself Fox Farm Happy Frog or Ocean Forest or Promix HP. Don't be stingie when it comes to soil. No disrespect but do drunk or drugged mothers give birth to healthy babies. Think about it. Just advise not criticizing.
TheSaladSamurai Nah you are being a hater let him grow his own plant man you can use wherever soil you want and so can he. Get outa here with the hate..
View 1 additional comment
After a good rain.
2 years ago
Fed yesterday. Growth kind of stagnant.
2 years ago
Supposed to be feed day, but a storm came through. Looking a little greener on top, but could just be the lighting.
2 years ago
Feeding and clipped off the bottoms 2 sets of leaves (a set of single finger leaves and a set of triple).
2 years ago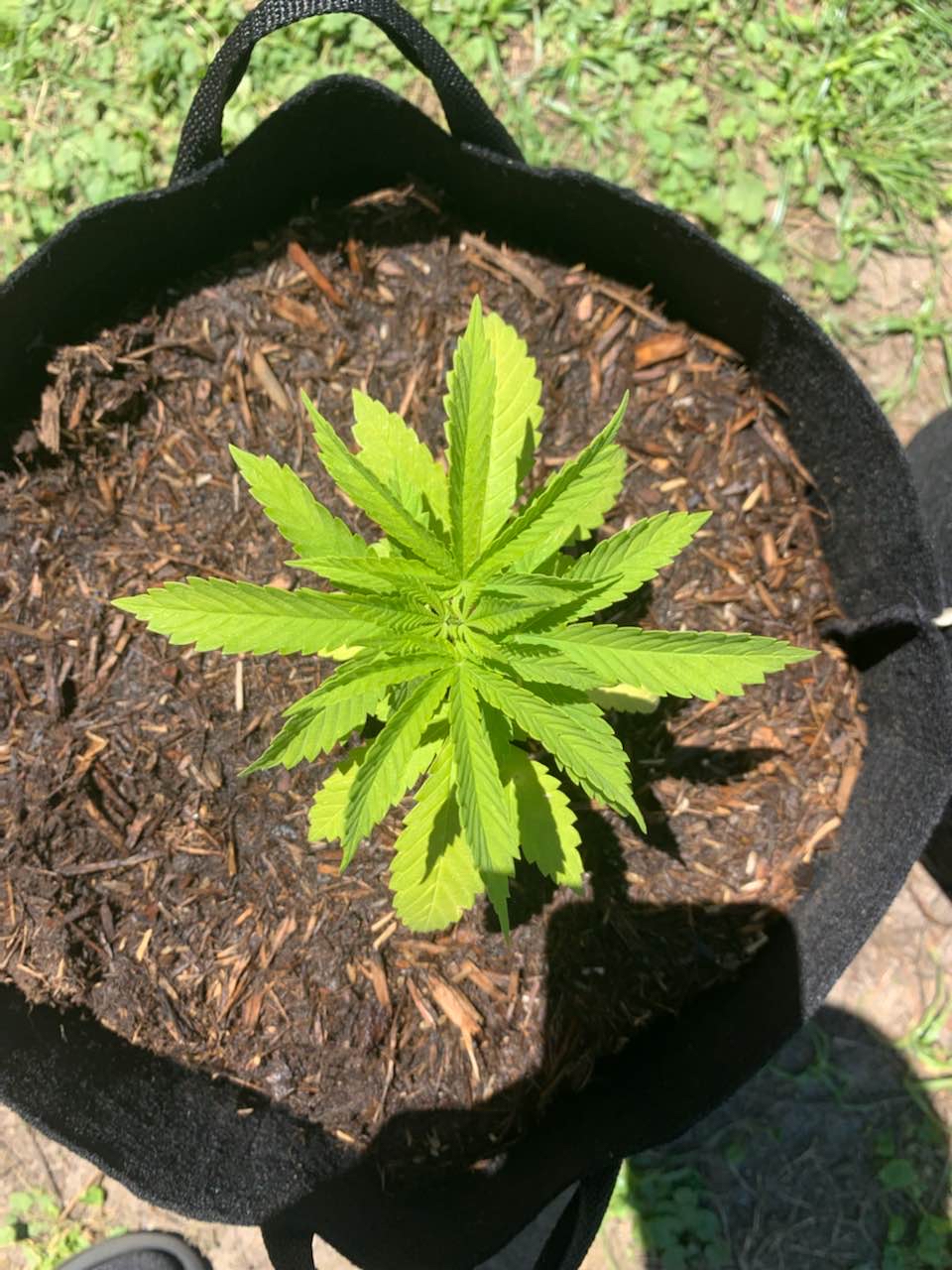 Looks a little light green, definitely at the bottom. Is there a problem?
2 years ago
djarin540 Mine had some similar issues early on and were stunted. I trimmed back any burnt/dead leaves and they've started growing again.
BudManT Thanks, I'll try that. I was thinking it was from lack of nutrients.
djarin540 Just the leaves or the stem? Stem looks nice and green in that picture. From my inexperienced experience (lol) leaves kind of scar sometimes and don't always individually recover, even if the rest of the plant looks great.
View 2 additional comments