Mimosa x White widow and tropicana banana
Grow to start 18 OCT 2k21
pots de 14l ,box 120x120x200 , lamp hps 600w , nutriments GHE
3 mimosa x White widow (hybrid) and 2 tropicana banana (hybrid dominance Sativa)
bigsammy It's nice to see a competent grower and results 👍👍👍👍👍👍 
baptou9z thanks guys ! I'm happy with the result 🙏😁🔥
View 5 additional comments
lawson999 Nice. Curious how much it will be dried
the flushing is going well 👌🌺
a year ago
purpbud Those plants are looking so sticky! 🤤 how long till harvest?
baptou9z Thanks bro 🙏 harvest expected in 5 to 10 days 🤗
the girls had to drink 🥤🥤
a year ago
the girls are doing well 🌺
a year ago
Happy new year 🎉🎊
a year ago
day 39 of flower 🌺
a year ago
baptou9z I did not understand, sorry my English is not good ! I speak french
View 2 additional comments
Future grow 2k22
a year ago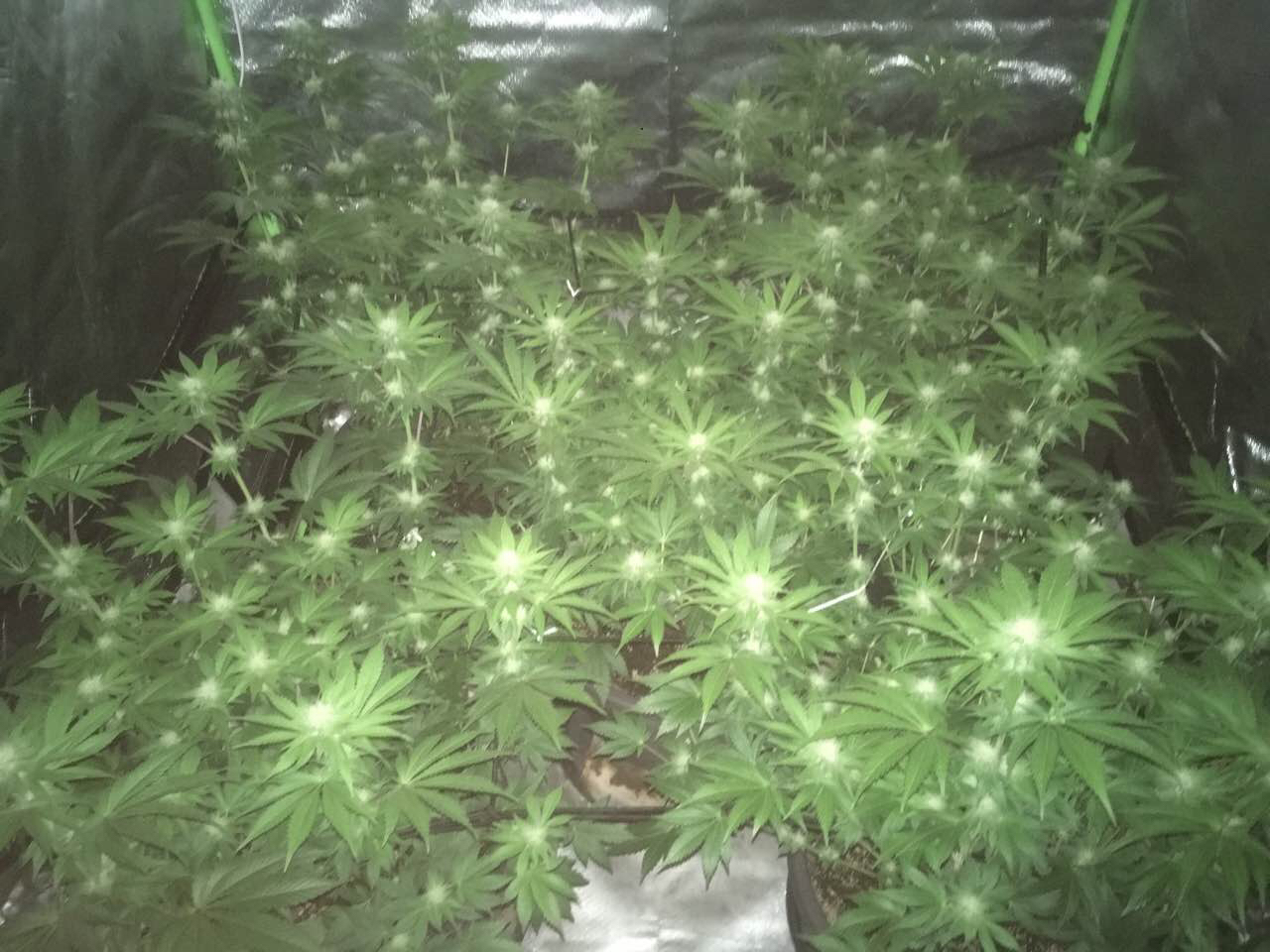 Kuramamama23 Siicck I never seen that count on a leaf before that's why I'm amazed lol
installation of the scrog net
a year ago
baptou9z thank you my friend, I hope so 🤞🏼🍀💚
18:6 LST and topping
a year ago
FarmerAert Hi what lights are you using ? Looking like a bush!
baptou9z hi, i am using an Osram HPS600w lamp