Green Crack #3
Entry starting at flip. Soil: FoxFarm Happy Frog Nutrients: FoxFarm Trio Follow feeding schedule at 1/2 strength every other watering. pH to ~6.3
7/12 Thursday 2.53 oz and 2.18 oz 4.71 oz ~2 Week cure, then good to go.
4 years ago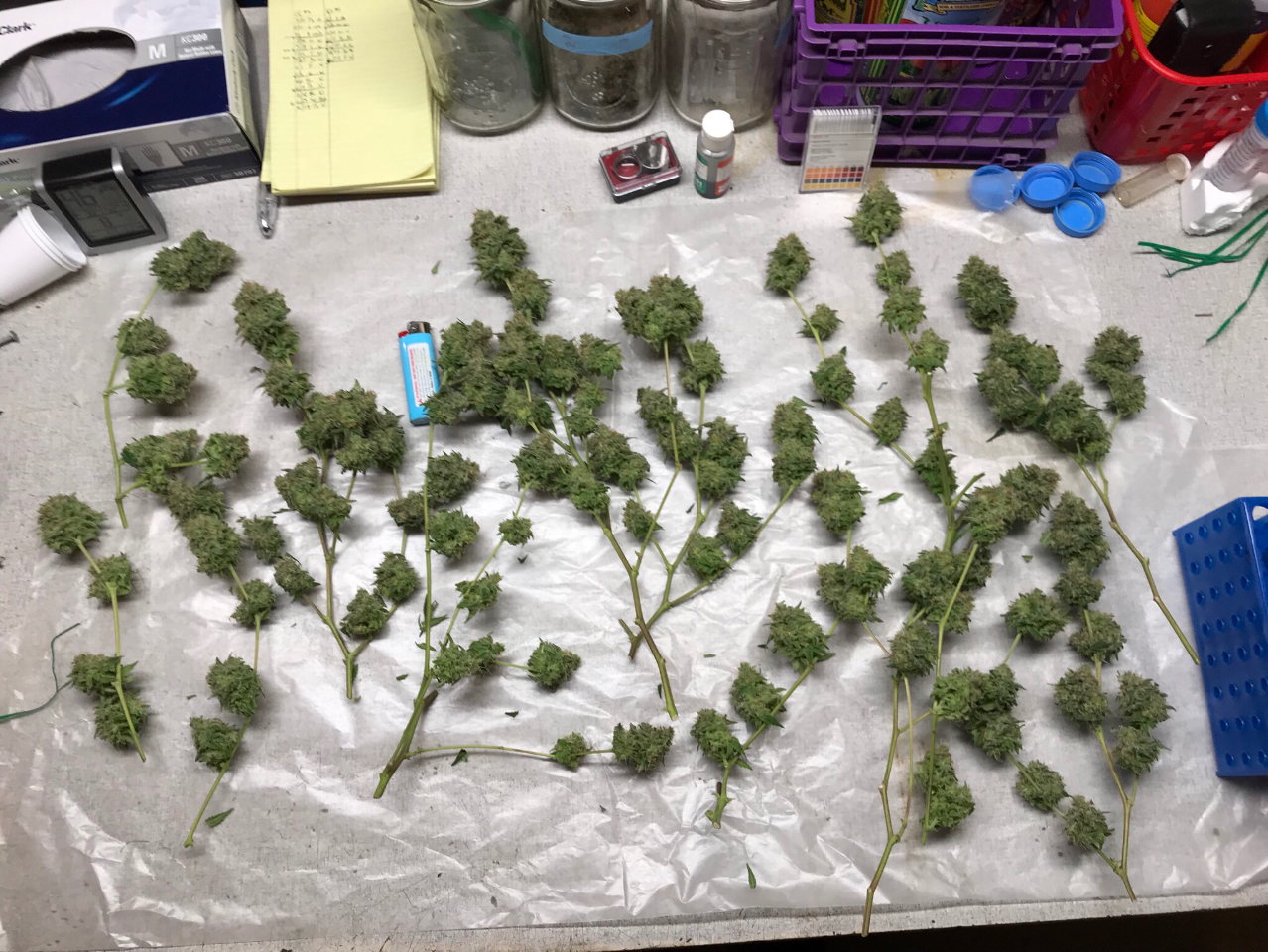 7/7 Saturday Day 58 Flowering Harvest day
4 years ago
Shagreg I only weigh when its dry so I'll have an update in a few days.
6/30 Saturday Day 51 Flowering
4 years ago
Legalizepeople Please when u cut it share how much grams u got eith each plant! Just for me to have a notion! They are really good!
6/23 Saturday Day 44 Flowering Started flush.
4 years ago
Shagreg Flush for 2 weeks. This is a 56-60 day flower.
View 1 additional comment
6/16 Saturday Day 37 Flowering
4 years ago
6/9 Saturday Day 30 Flowering
4 years ago
Legalizepeople Thank you, i am a first trip grower in a country we dont have much information about canna culture... looking to your diary gives me a base about how much it grows on flower stage... how long did u veg it? (Ps: sorry for the english mistakes 🇧🇷)
Shagreg No problem and thanks. They are from Blimburn seeds. I veg from 8-10 weeks depending on how fast they grow and take clones when I flip to flowering.
Legalizepeople Hmm.. and how much grams do you think they will get? My baby is going to the 8th week. But i think its too small to flower. I think i will veg it a little more.
6/2 Saturday Day 23 Flowering Had to make room for Northern Lights.
5 years ago
5/26 Saturday Day 16 Flowering
5 years ago
5/19 Saturday Day 9 Flowering
5 years ago
5/12 Saturday Day 2 Flowering
5 years ago
5/10 Thursday Day 0 Flowering
5 years ago