Harvesting tomorrow
2 years ago
Final watering
2 years ago
ri_homegrown Thanks man! Only my 3rd grow so definitely lots left to learn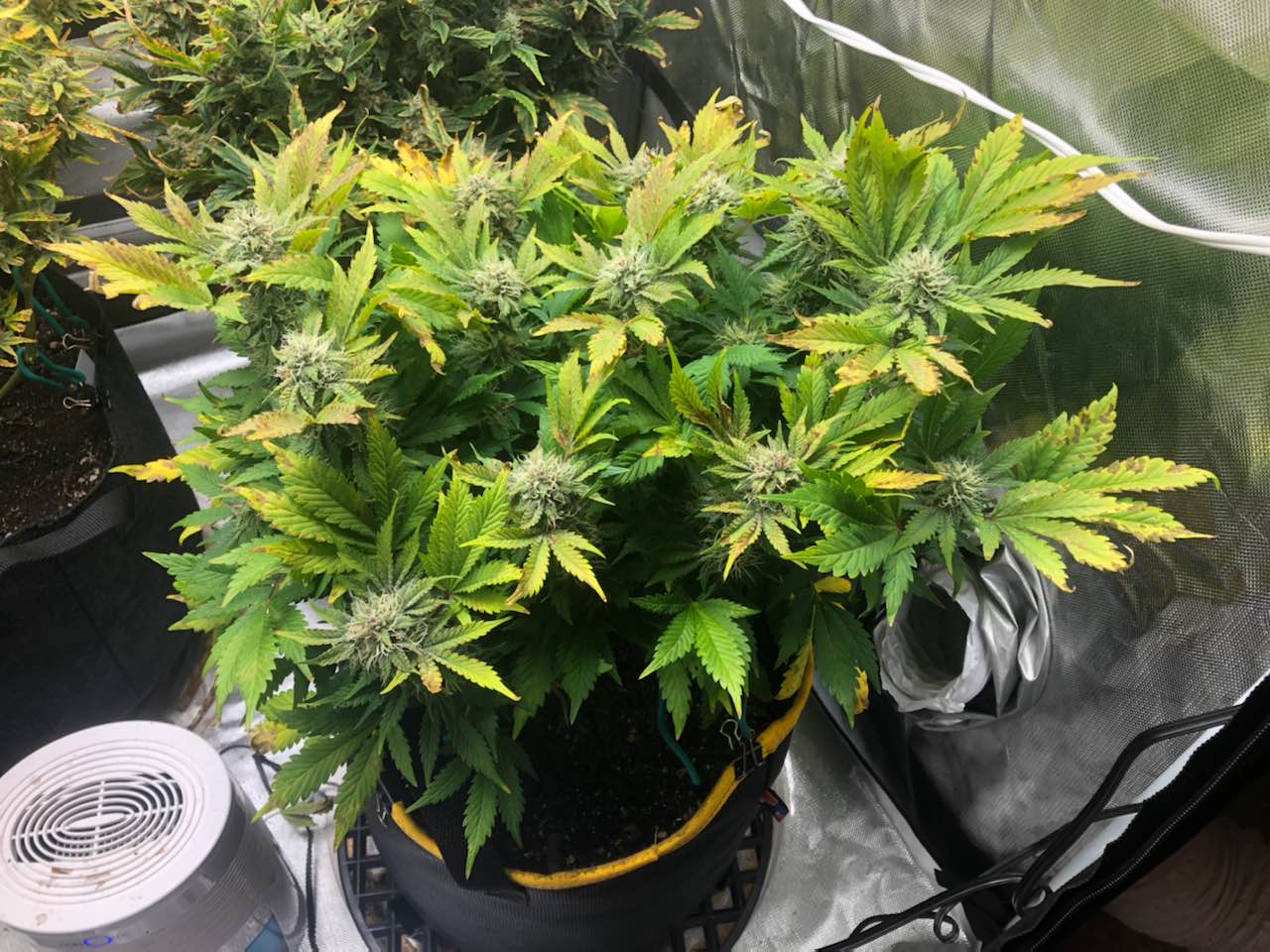 Very light fade starting
2 years ago
Loving this canopy and excited for the fade to come. Watered with recharge
2 years ago
Watered with recharge
2 years ago
Went away and didn't water for a few days so was very thirsty. Seems to be recovering ok though
2 years ago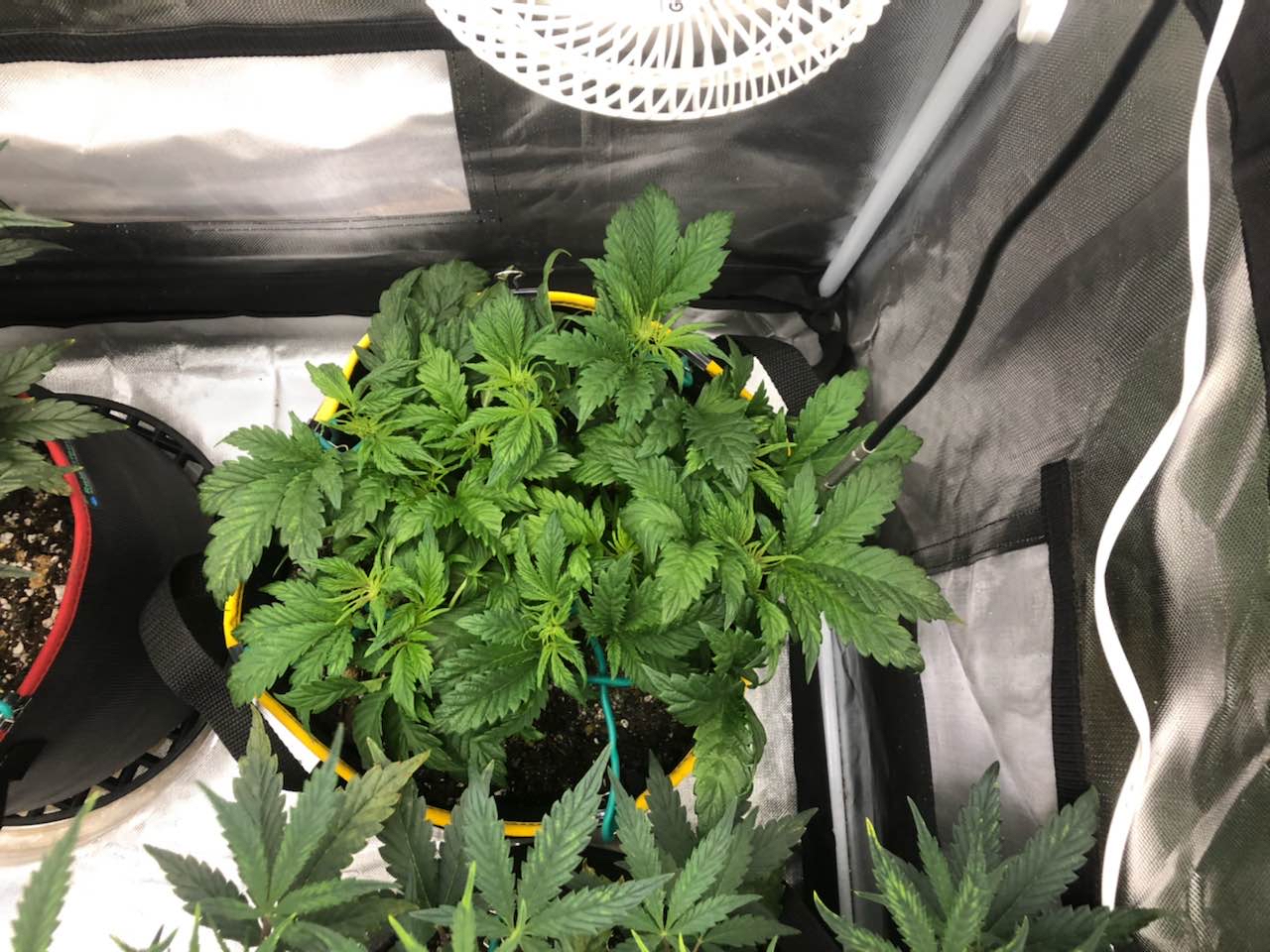 Real bushy plant. Watered and top dressed yesterday
2 years ago
Fed compost tea
2 years ago
rokred I am growing CDLCosmos by night owl, cool to find a log of my parent plant at around the same age. Looks great!
ri_homegrown Nice!!! I am dying to try some nightowl beans and have heard great things about that strain. Will definitely be following your grow
rokred Following yours as well. I've noticed the same discoloration on some of my girls as well. New growth on mine seems unaffected, but I wonder what the cause is. The brownish rusty appearance has only made it to the second node in my case.
View 2 additional comments
Strange plant. Odd color to the leaves. Newer leaves seem to be coming in normal though
2 years ago
⚖️Golden Ratio 🧬 Love weird plants 🪴 check out my first grow also a strange and intense one 😊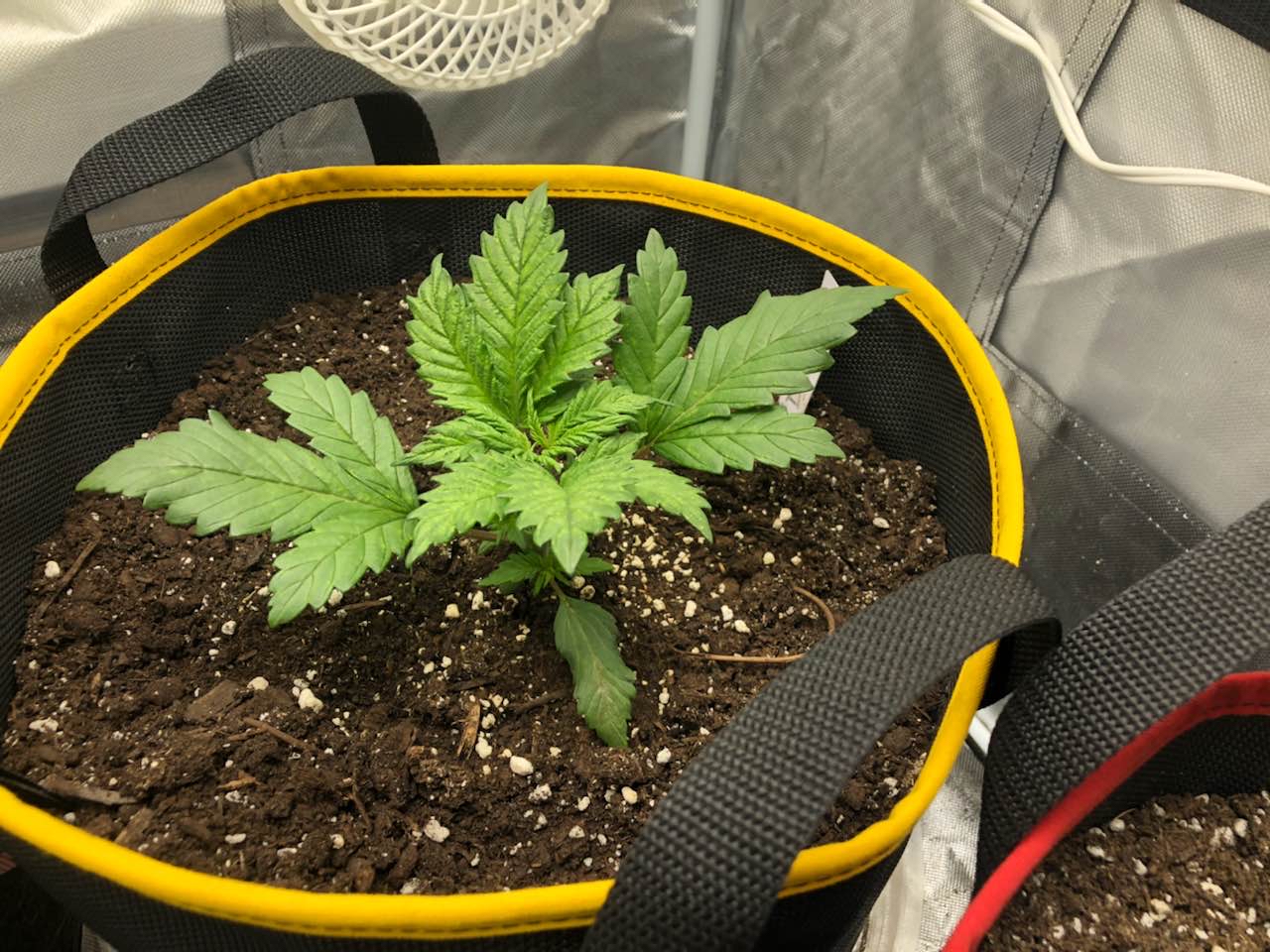 Needs a little N
2 years ago
A bit pale but no worries yet
2 years ago
Watered the baby
2 years ago
dylan447 Looks good bro bit slow like mine
Transplanted and watered with 🦠
2 years ago