Medical medication
Spring
Looking good didn't log until up to this point but here she is in all the glory
This girl is packing so weight an looking good doing it ☝️
10 months ago
These buds look so good for first grow she's doing the best bud development an I'm not sure why next grow I've going to switch my provider from growers choice to another se if the quality gets better
10 months ago
She's got to be the best producing of buds lol
10 months ago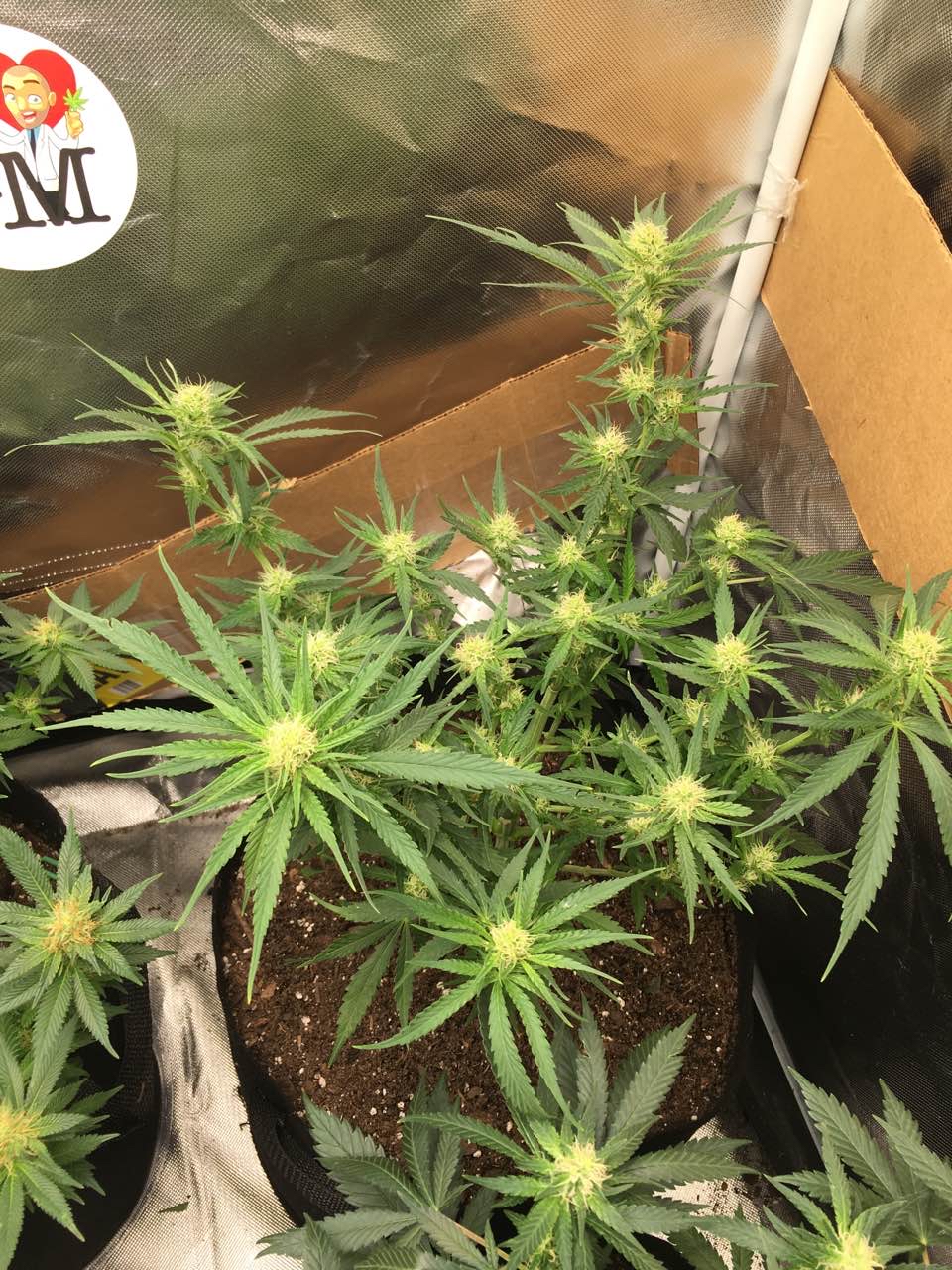 Has shown her sex next the pre-flower.
a year ago
This ok girl is beautiful an growing as gd as the rest of the girl's did a lil defoliating an it'll treat her perfectly.
a year ago
Put to 12/12 two days ago an pretty sure there stretching an such a nice green
a year ago
After putting her into a 5 gallon she just Forrest ran. Haha some really great growth.
a year ago
She needs to be transplanted leafed are telling me this I checked greatroot growth waiting on the new fabric pots to come in an then she'll be off to growing again
a year ago
A lil nutrient burn had topped an you can see 2 new node growth
a year ago