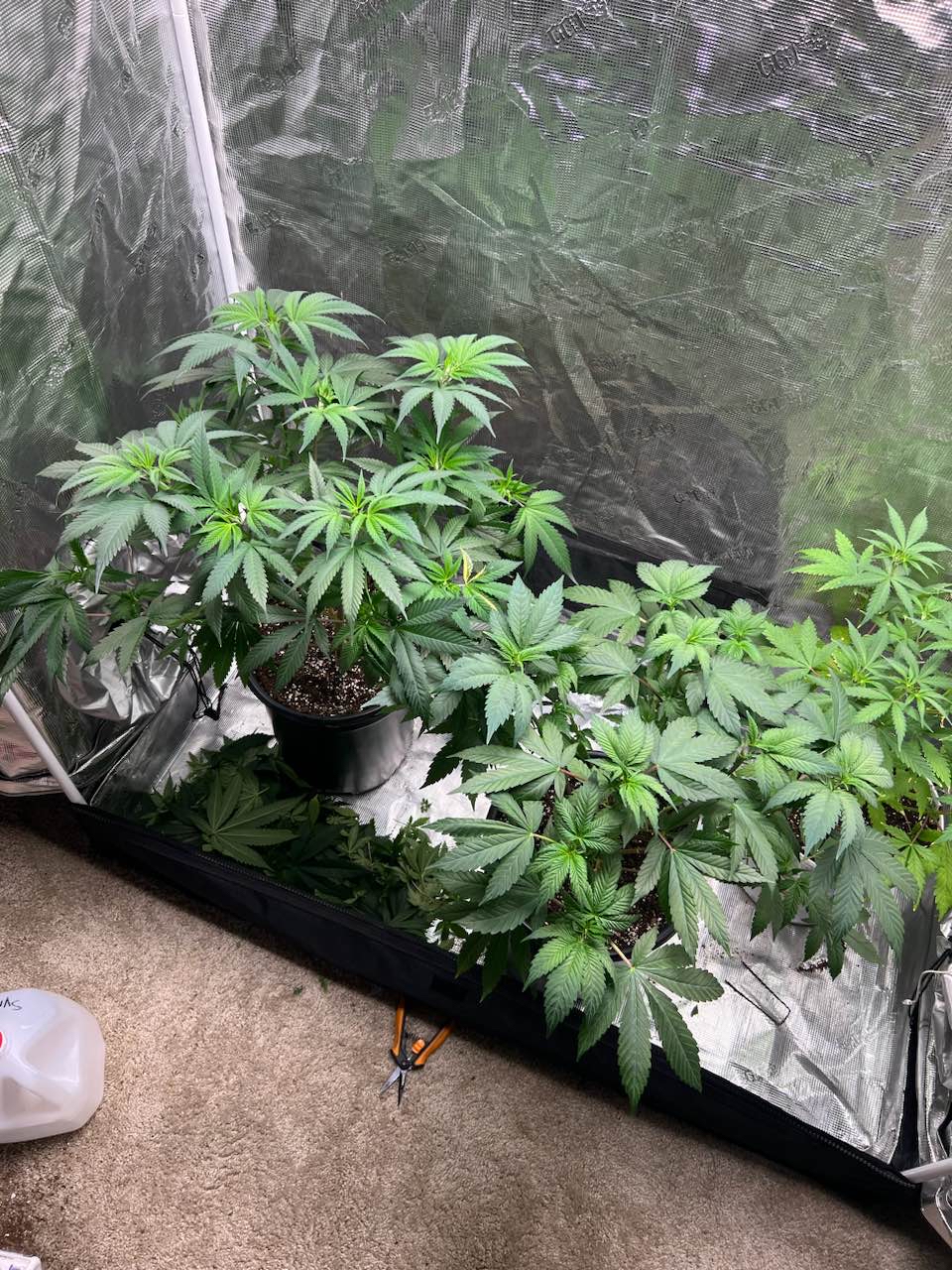 Defoliated and took a clone from each plant
4 days ago
Shook back from transplant shock and exploded
12 days ago
Explosive growth after recovering from transplanting. Will be defoliating soon
16 days ago
Transplant Day. How them roots looking?
22 days ago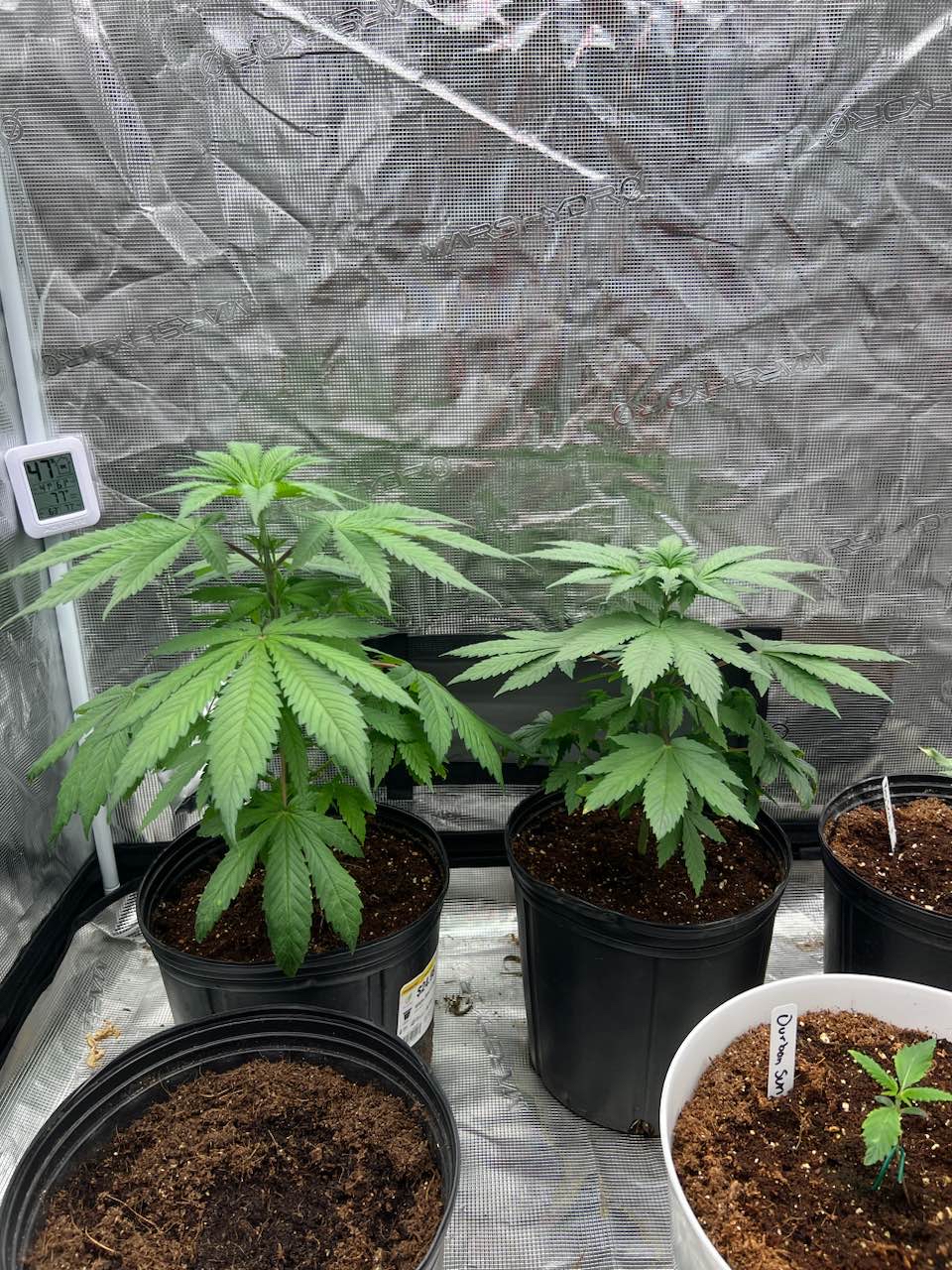 Defoliated, will be topping a few days from now
a month ago
If I were to do clones it would be of the plant on the left
2 months ago
ig:@eaegifts Are you breeding or looking for a keeper to smoke?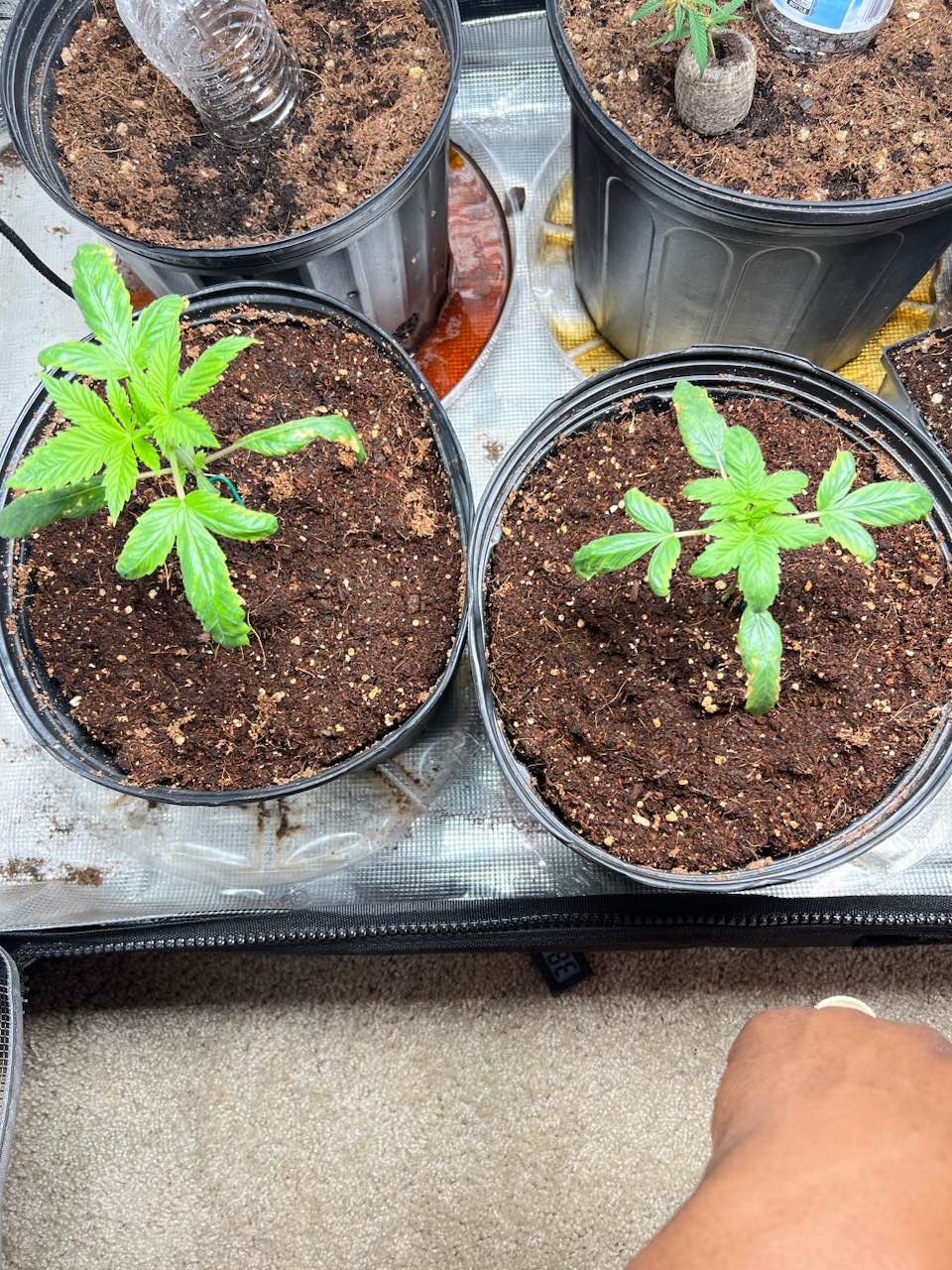 Vinchi Preciate it. Trying my best with these photos👊🏾 they seem to be way more finicky than autos
IG @stick_e_fingerz Downwards curl looks thirsty broski water the edges of the pots vs directly at the base of the stalk so the roots search for the moisture big roots =big plants 👊😎
View 6 additional comments
Flushed with a gallon each. Now we wait for the recovery
2 months ago
Watered at wrong ph🥴
2 months ago