Northern lights
Sensi regular
4x northern lights, sensi seeds, regular fem clones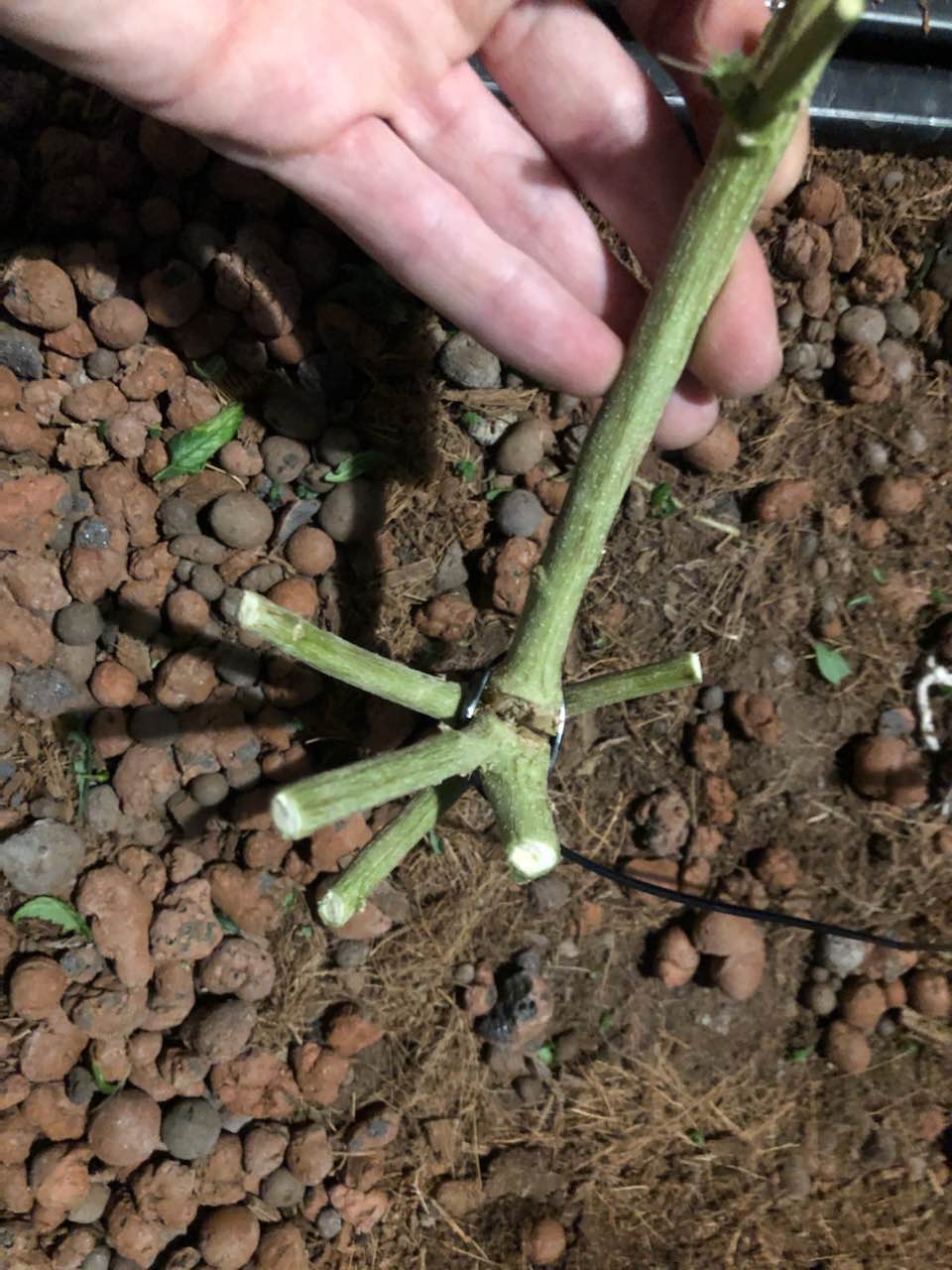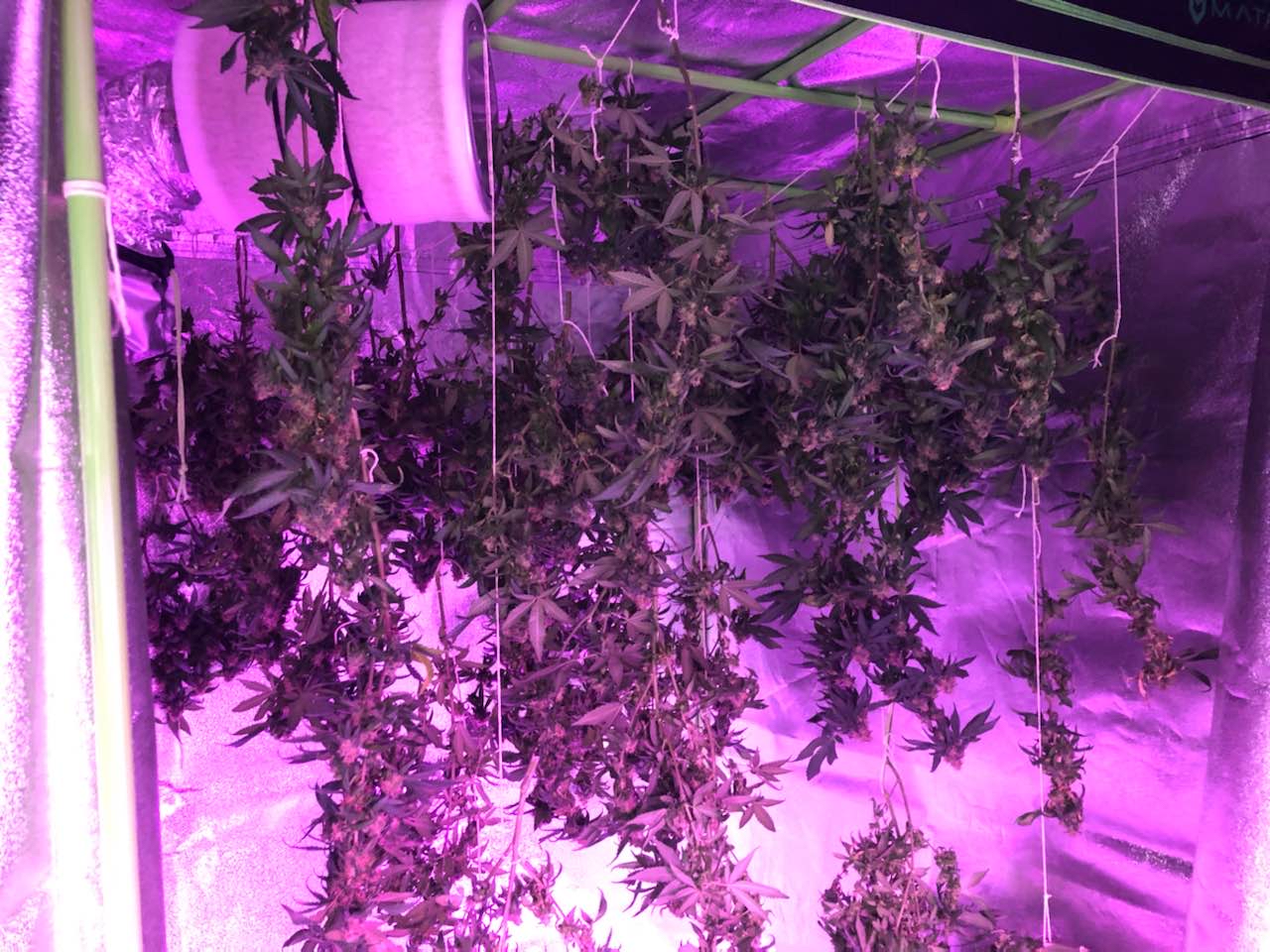 Chopped and hanging in darkness for anything between 5-14 days depending how the weather is, hard to think they 4 lil trunks created all this bud🤤🤤
2 years ago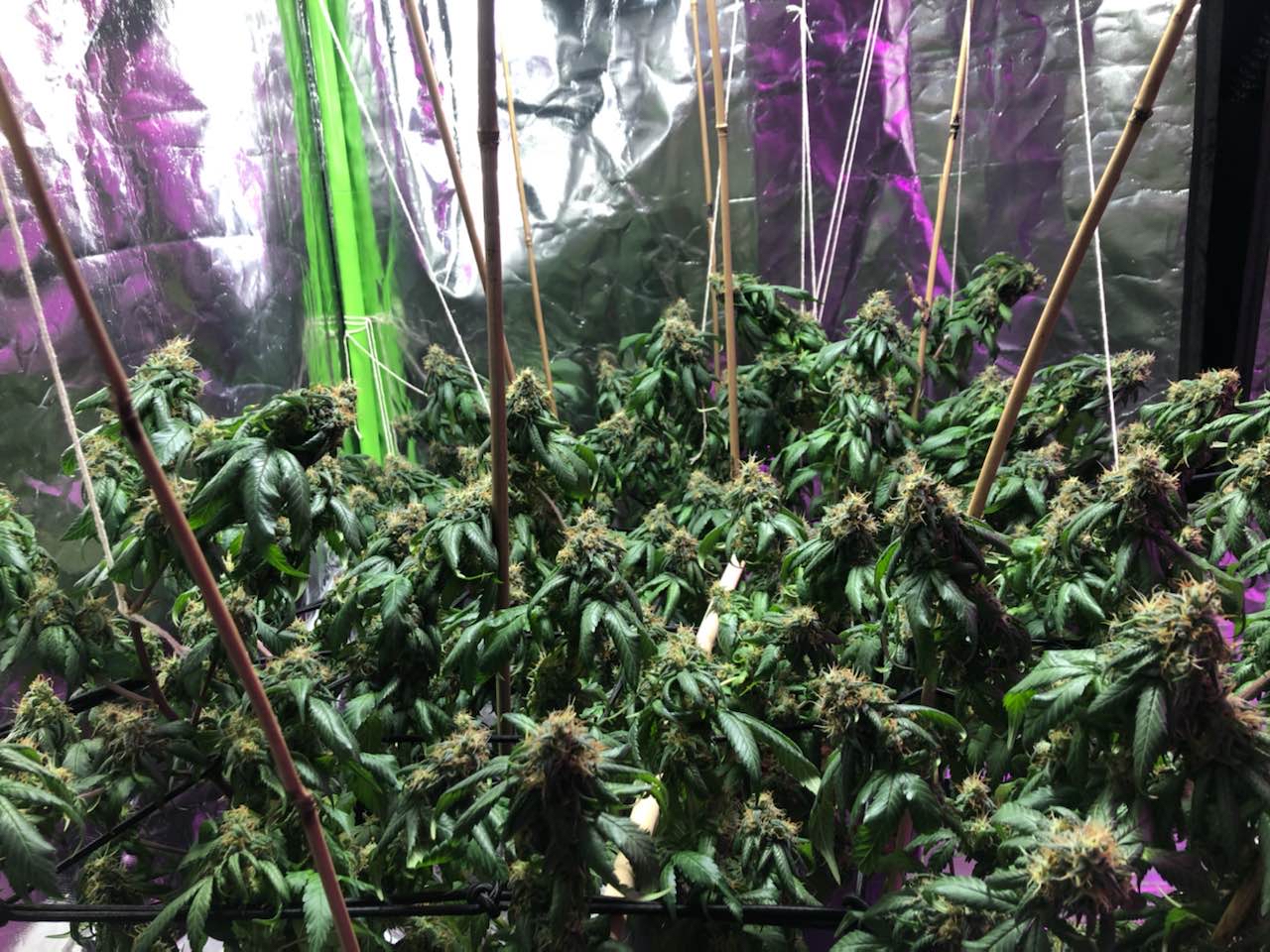 And that's that, ph'd water, ice, split stems and lights off, see the cut result in 2 days ✂️✂️ **scalpel broke after first stem split so done what I could**
2 years ago
Just some heavy buds struggling to stand up now, couple amber coming through so lights off in 2 and down in 4 🤤. Day 12 of flush
2 years ago
Not sure if these will come down in 4 days or 6, still no sign of amber so I can hold off till I see they guys I think.
2 years ago
KermitKultivate Gonna keep an eye on them, as soon as the amber starts coming through gonna hit lights off for 2 and should be sweet 🤞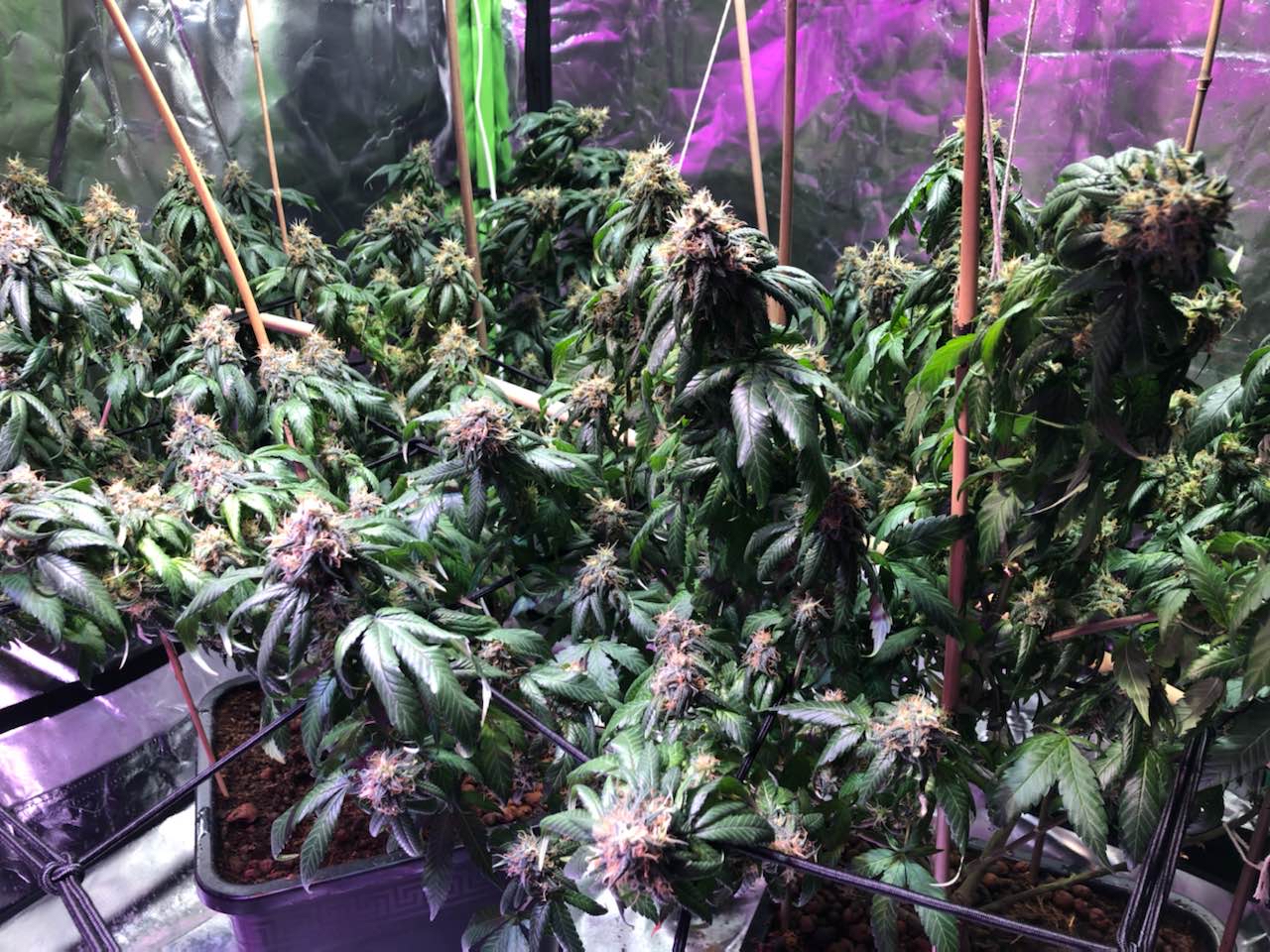 6 days left, might extend flush an extra day or 2 depending when these fall colours come in. As always just ph'd 💦
2 years ago
xound Looks good, congratulations 🎉
kermitklein Thought the leaves would have faded a bit by now though
Just ph'd water and ice for these girls, 8 days left until chop and 6 days until darkness not as fat as I would have hoped but I think more training, less nuets and better defoliation.
2 years ago
xound Well not bad ! At least you chop ✂️ something down, looks about 250 - 300 g's dry. Very well done 👍
kermitklein I'm trying to beat 316 dry and trimmed, as that's what I got last time round so got my fingers crossed haha. I'll know where I went wrong the next time though
10 days left, nothing but water when dry. iPhone camera ain't quite up to the microscope thing I have, will use that next time on tricromes.
2 years ago
kermitklein Notes for next time*** too much defoliation at start of flower, over fed nuets and need to control heat better.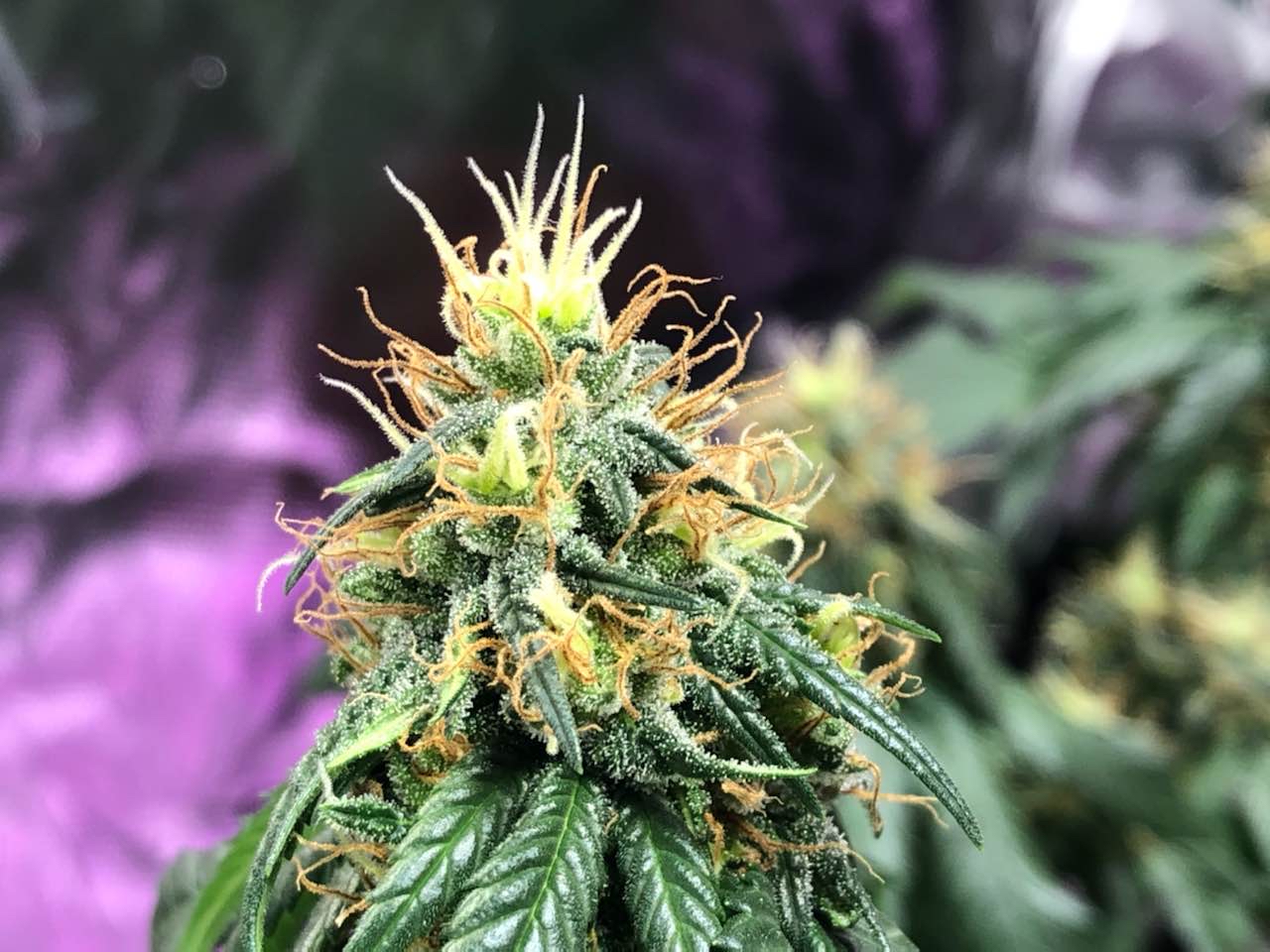 12 days left, just ph'd 💦
2 years ago
Start of the flush today, just ph'd water from here on out light from 12/12 to 13 dark 11 light, will also add ice cubes on top after watering to induce root stress.
2 years ago
Flush in 2 days for 2 weeks.
2 years ago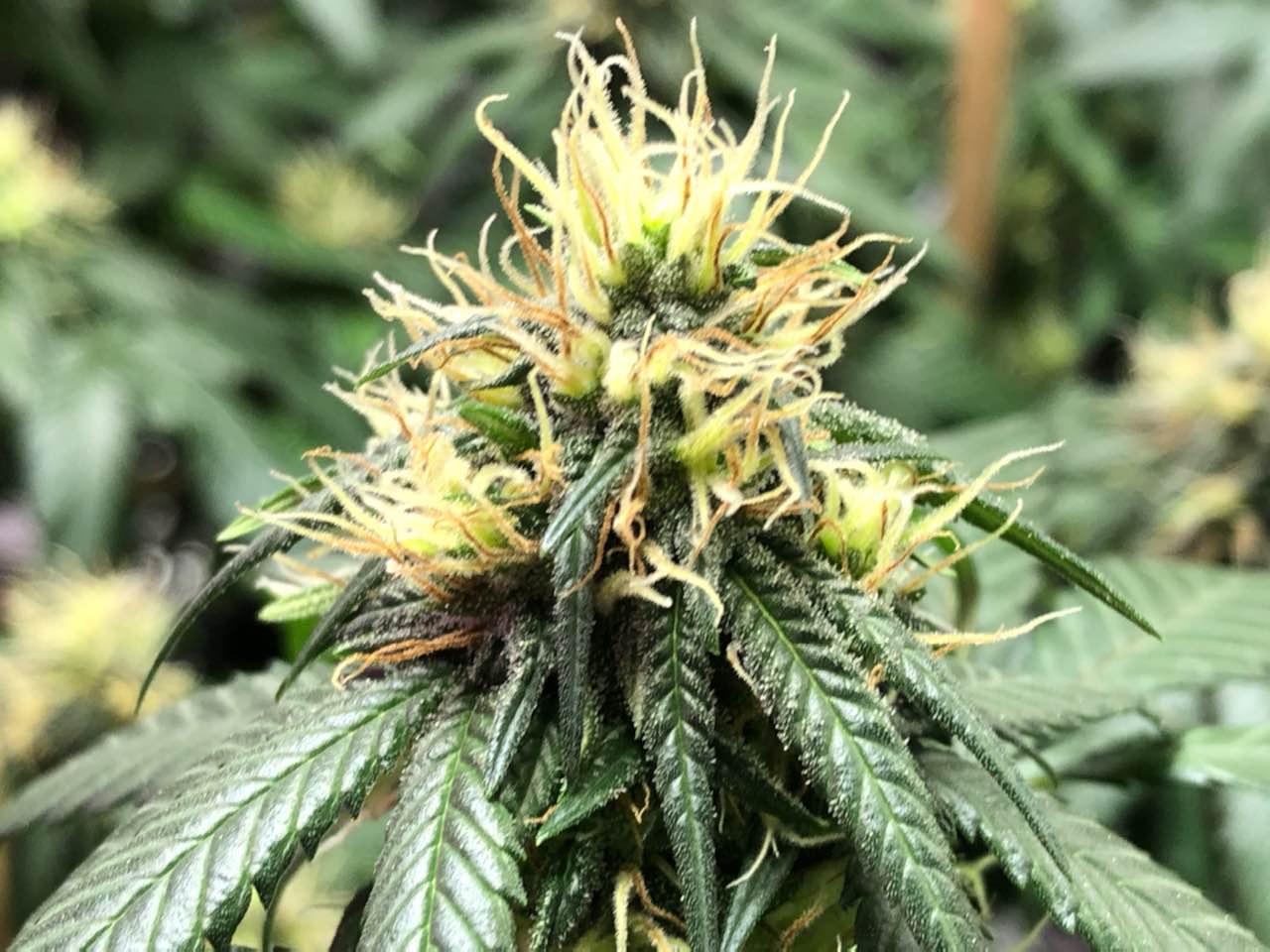 Day 39 of flower, still not ready to start the flush I wouldn't say these are 50 day flower atall.
2 years ago
kermitklein These are regulars. 50 days is what sensi say but I'll be taking it a bit longer it looks
Nothing new, prep for flush in 2days as flush starts in 4days.
2 years ago
kermitklein On day 37 when pictures taken, these are supposed to be ready in 50 days total but honestly think I've still atleast a week before my flush should start. Just going to keep an eye on them but wont be in any rush to harvest if they aren't ready
Just ph'd water today. Temps reached 88 degree 4 days ago but caught the problem quick enough I think, looking fineee.
2 years ago
They looking a lot healthier after the little trim, gave a minute amount of flower bomb.
2 years ago
Quick hair cut, some pics before some after
2 years ago
GreenBoy From Alabama How would you use the bamboo stakes.. when the Bud get too heavy will you tire them to it.. if that's the case do you like this instead of second trellis.. just wondering because I have both and I'm trying to consider if I should use bamboo or second trellis.. looks good Happy Growing
kermitklein Bambo was mainly for lst during veg but kept them incase roots had gotten attached, might use them to tie up buds if I get that lucky. Reason for no second trellis is because it's a pain when harvest comes round.
Looking good and no problems
2 years ago
Flipped to 12/12 4 days ago
2 years ago