4AM
10gal BAS light soil
1 seed
Chief Smokalot Nooo, I don't recommend this at all people. We work and loved our plants for so long. There should be no reason to rush the most important step to harvest. Drying and curing is a form of art and it defines any bud.
Mystrain420-@eaegifts This isn't a bad idea. It's actually a great idea lol this is literally a controlled environment which is what most growers don't have so they screw up the dry/cure
Mystrain420-@eaegifts The only thing you could possibly say this lacks is airflow and tbh in a controlled environment there is no outside air 🤷🏾
View 12 additional comments
1.5gal amino Brix
2 years ago
Cannaculture Love to see the massive colas coming from the smaller pots! Hell yeah man, that's a great grow.
1.5gal aloe coco agsil
2 years ago
locker105 Looking close to harvest! When u planning on cutting this bad boy down?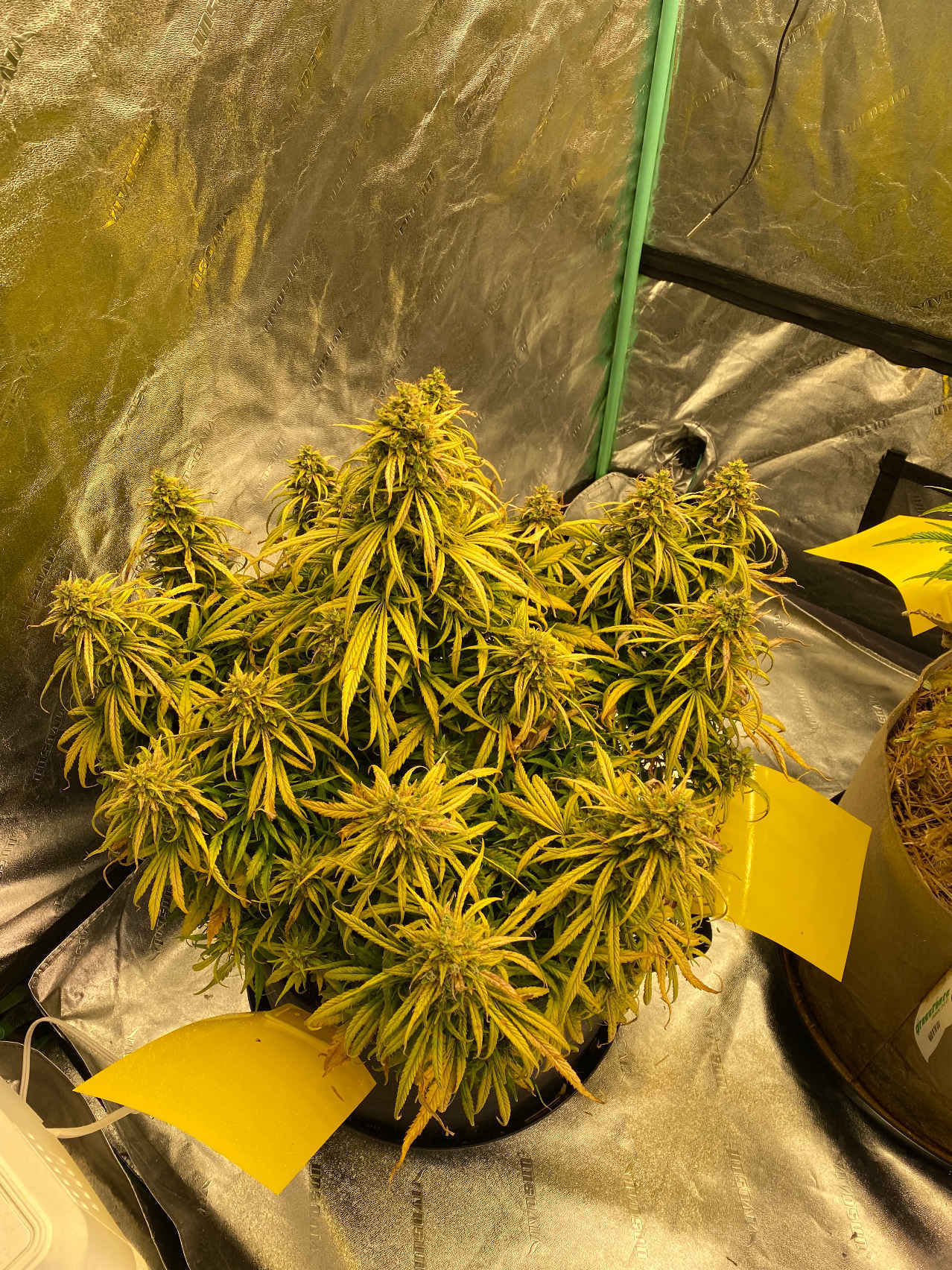 1.5gal amino Brix
2 years ago
1.5gal aloe coco
2 years ago
1.5gal alfalfa agsil
2 years ago
1.5gal microbe gypsum
2 years ago
1.5gal amino agsil
2 years ago
1.5gal aloe coco
2 years ago
1.5gal microbe Brix
2 years ago
1.5gal aloe coco
2 years ago
1.5gal alfalfa coco
2 years ago
1.5gal microbe agsil
2 years ago
1.5gal gypsum Brix
2 years ago
1.5gal aloe coco
2 years ago
1.5gal microbe agsil
2 years ago
1.5gal Q gypsum
2 years ago
3L amino Brix
2 years ago
2L aloe agsil
2 years ago
1L amino Brix
2 years ago
1L aloe gypsum
2 years ago
1L amino Brix
2 years ago
600ml aloe gypsum
2 years ago
Sprouted in 4 days
2 years ago
dabbyjessi I don't know what type of seed shells those are but I used sunflower seeds and they stated sprouting be careful and happy growing :)
dstew0626 What type of soil is this? I've seen a couple people use this type or something similar! I've always been curious