Blueberry X Lemon Haze Auto
First Autoflower
20-4 Light Schedule
So close to harvest.
a year ago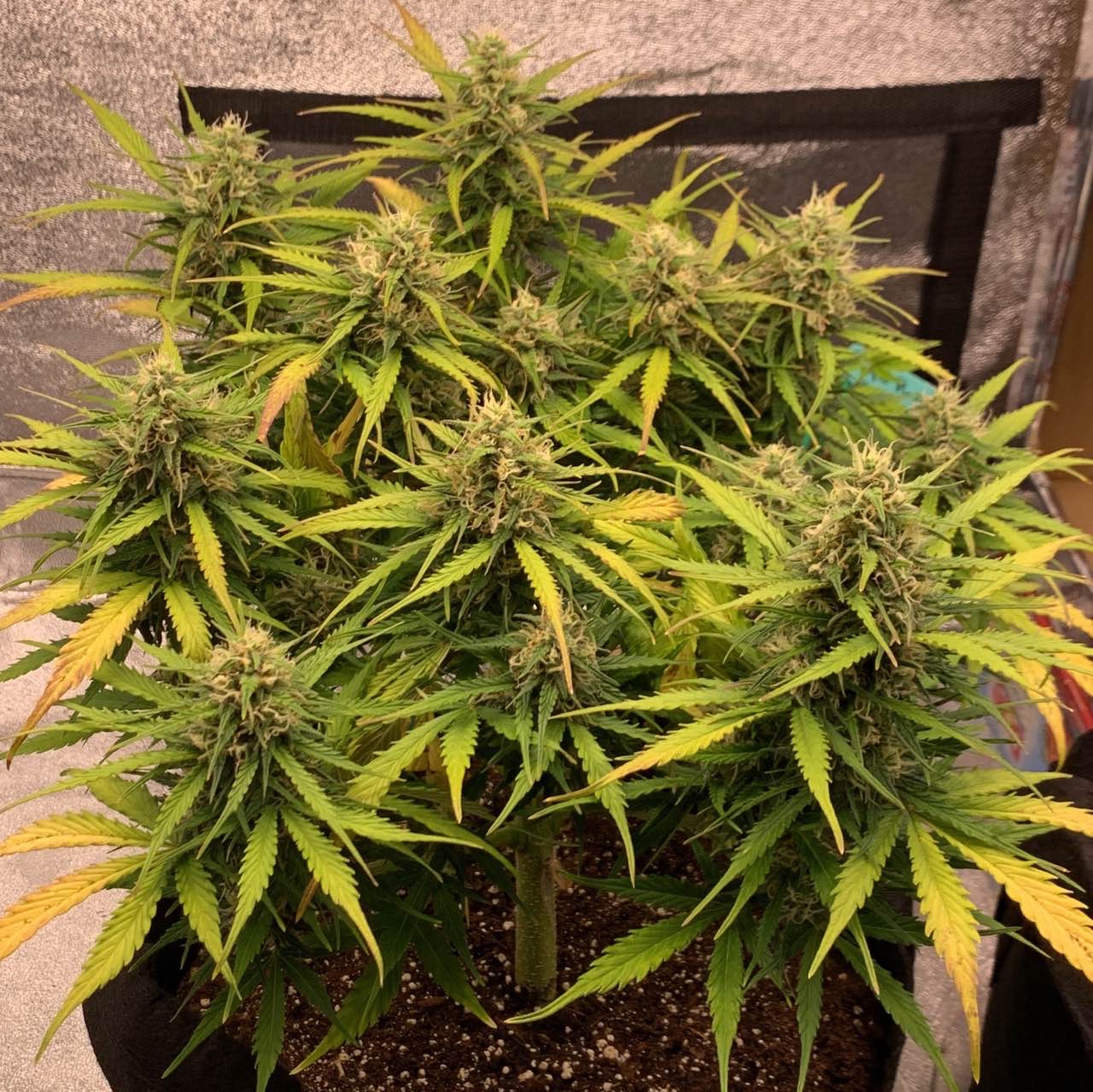 20% of the hairs are red. When do you folks harvest your autoflowers?
a year ago
BINAII Gotta magnify those trichomes My G. How do you like it. A certain percent cloudy/milky? A certain percent amber? Barely cloudy😳? At the end of the day you Have to harvest them when you think your product is perfect for you. I love mine mostly cloudy barely any ambers. That girl looks good though. It looks like it still has a bit of ripening to go. Just try not to harvest it too early.
growjitsu Roger that. Thank you very much. I usually grow photos. I harvest those 60% Amber
BINAII You've done nice with this auto. No Bullsh!t. She looks amazing. Look at the main stem. Thicker than a sticker! Nice grow frfr!!
The fan leaves are starting to be depleted.
a year ago
growjitsu Yeah, drama free grow. I'm hoping she fattens up nicely.
Starting to flex her muscle a bit.
a year ago
She's looking happy.
a year ago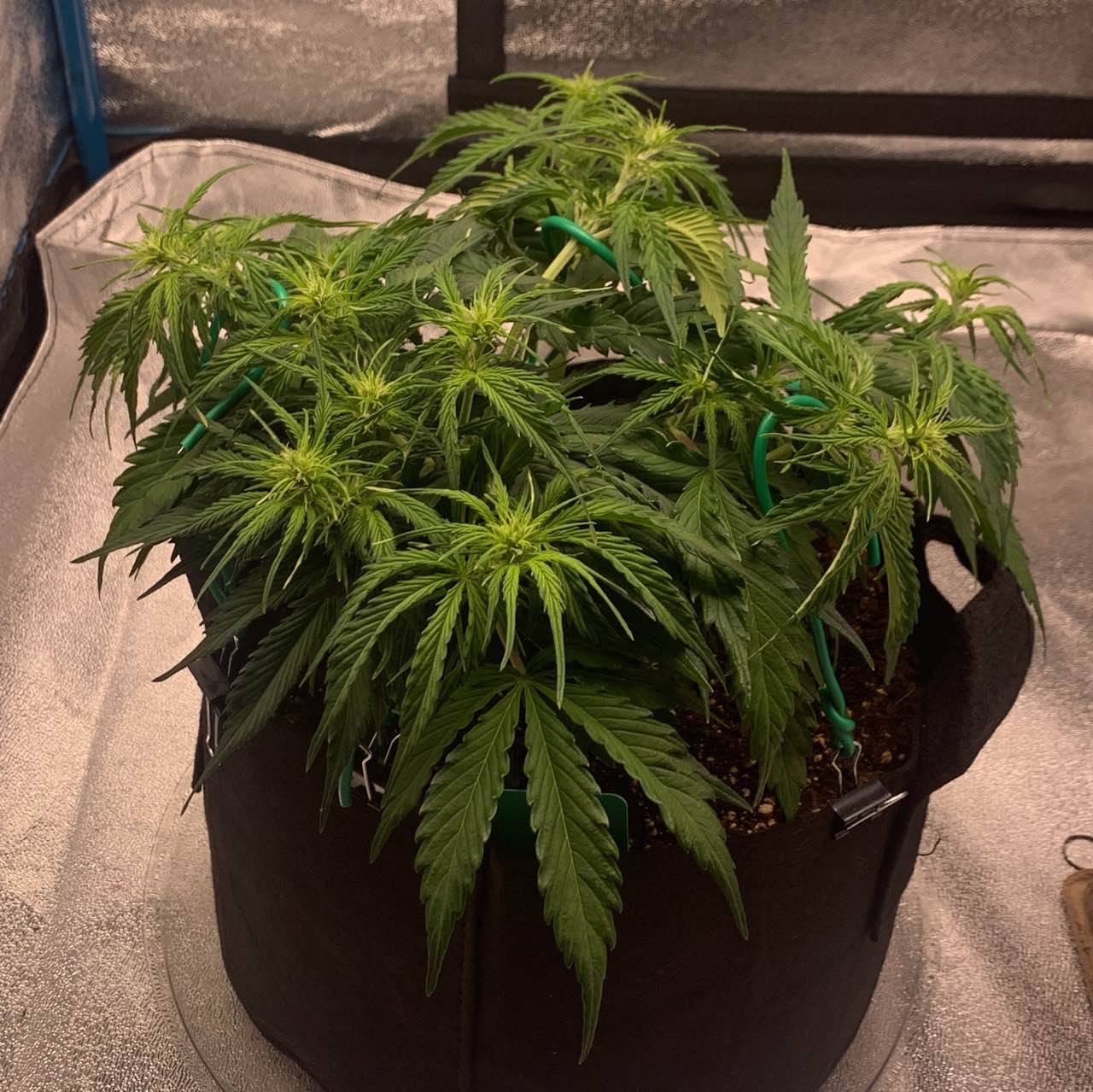 Little more gentle LST right in week 1 of flower.
a year ago
So far, I'm a big fan of Autoflowers.
a year ago
Bent the main shoot down and tucked the fan leaves.
a year ago