sarahvictor
Kali + The Chocolate Factory
First grow
First grow
Going strong 12 on 12 off
4 years ago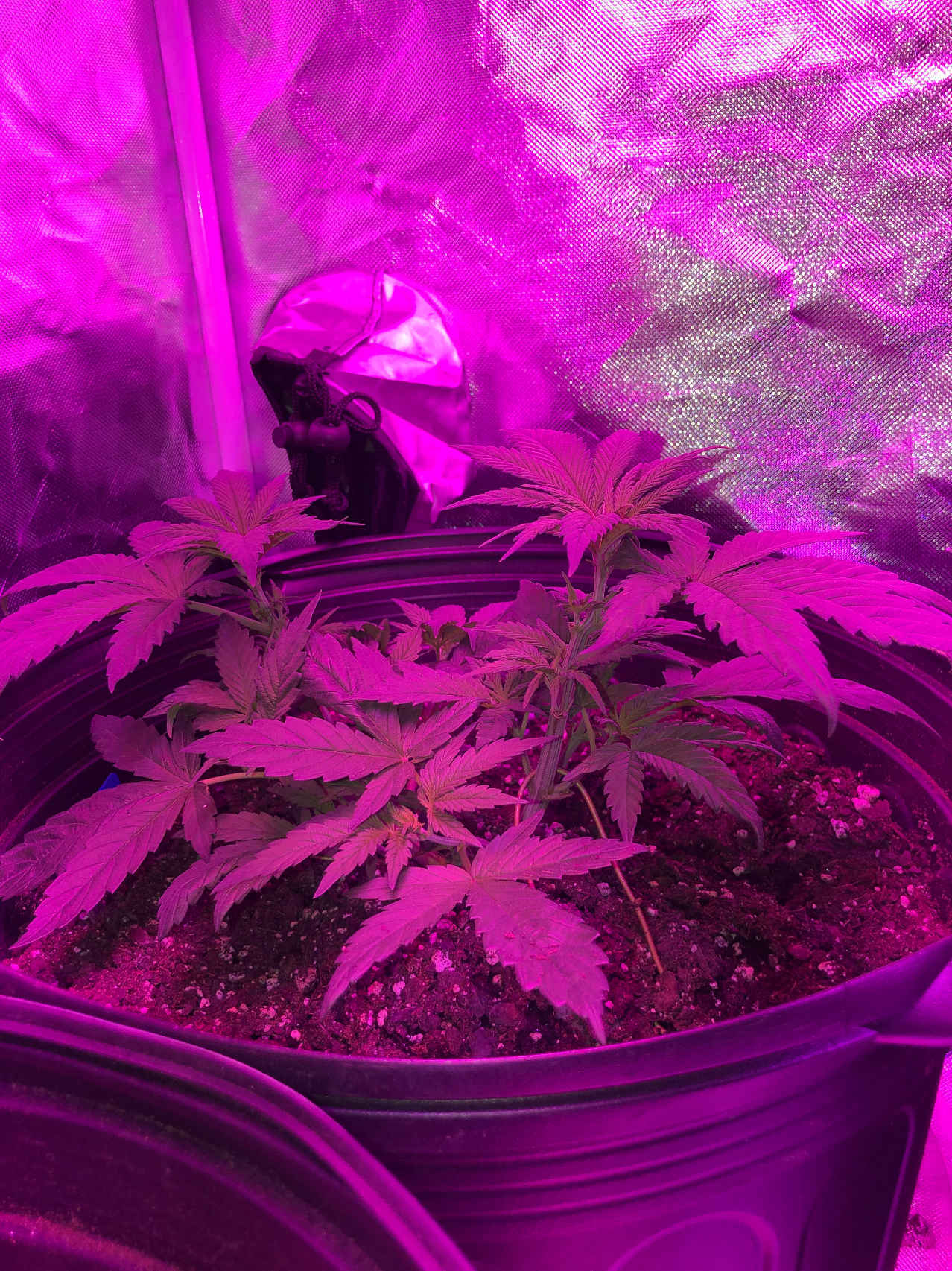 Everything in this tent smells like skunk lol...fuck ya. Mixing in 1 gallon: • 3 drops nutrients • 1 3/4 tsp DynaZyme • 2 tsp Grow
4 years ago
As you can see, we are tying down the large leaves so that the smaller babies can grow.
4 years ago
Begin to tie down the larger areas so that the plants will have more stalks
4 years ago
Looking good girl!
4 years ago
Using straight water currently
4 years ago
Had to raise the CFL lighting in order to get her stretching instead of being bottom heavy. Nutrients as usual.
4 years ago
She is currently 2 inches tall and her leaf span is about the same. Nutrients have been given once a day and haven't needed to water as frequently as previously thought. Taking the mister and doing just the top of the soil seems to be doing the job in between moderate watering.
4 years ago