Early Miss - Indica
Second Attempt
4 Early Miss germinated from paper towel and immediately transplanted to cloth pots. On an 18/6 light
Looking mighty fine except for the back left one who's stretched and burnt a bit. Needing a better light to effectively grow more than 1-2 plants
2 years ago
All plants switched over to foxfarm big bloom fertilizer every other watering. Looking beautiful. Little bit of yellowing but I think that's from me accidentally spilling fertilizer on the leaves.
2 years ago
3 out of 4 plants doing great. One plant is a little behind but I think she will pull through. Little burning going on, so I moved the light up a couple inches and will monitor. I just fertilized too, so it could just be that I splashed her a little since she's farther back. 1 plant is already pre-flowering so I switched just her to the Foxfarm Big Bloom instead of the Grow Big
2 years ago
Plants are looking great. One is looking a little sad. It popped up late and just hasn't caught up since. Swapped out the LST wire I've been using to something similar to bread tie wire. Hoping I get a good amount from these babies
2 years ago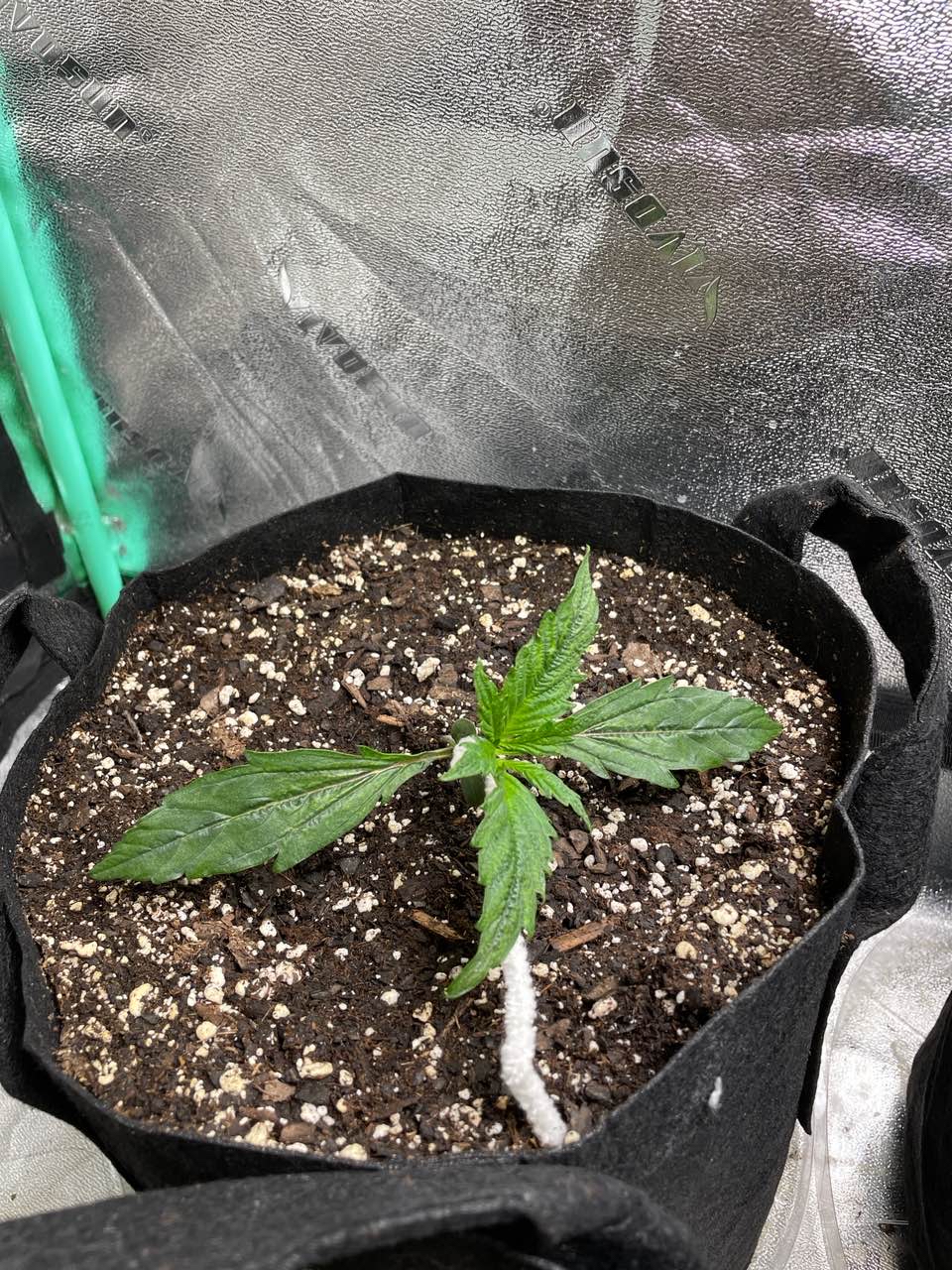 Looking pretty good compared to round 1! One is looking a little behind and I can't tell if it's because she's farthest away from the light, or if it's just because she sprouted a couple days behind everyone else. Probably the latter. Started my first round of Foxfarm Grow Big nutrients with their first round this week. Going to add nutrients every other watering session, which have been about 3-4 days apart
2 years ago
Growing strong. Expecting much better results already compared to my last attempt
2 years ago
gpurps Looking good! Can you tell me how much water you give them at this stage and how often? Mine are around the same size.
BunnyGrower Oh sorry! I've been giving them around 2 gallons every few days between all of them. I do t really measure it out. I probably should. Posting an update now, and I just started low stress training and nutrients
2 more popped through this morning
2 years ago
Transplanted from paper towel to cloth pots. 1 poked through the soil already just overnight
2 years ago