trying2grow
Sativa Dominant
Barneys Farm
2x4 tent with Mars Hydro SP250
Looking good lemme know what u think!
3 years ago
mystrain420 This is how tf you flower a plant. Colors from proper temp management not deficiency like a lot of plants here, no offense to anyone. 👏🏾👏🏾 beautiful
End of week 1 of flower, pushed tops under scrog net and defoliated with some light lollipoping
3 years ago
Looking good! Should I flip soon?
3 years ago
Had some deficiency issues early on but are doing great now. Tied one down and will likely top the other one soon.
3 years ago
Looking a lot better, have only been giving straight distilled water as needed. Will probably start Earth Juice Sea Blast nutes soon. One plants leaves are slightly twisting, could it be a pH issue?
3 years ago
One is doing much better than the other and I'm not sure why. The smaller one seems to have the same issues as my Purple punch plants.
3 years ago
Wormco It looks to be a nitrogen deficiency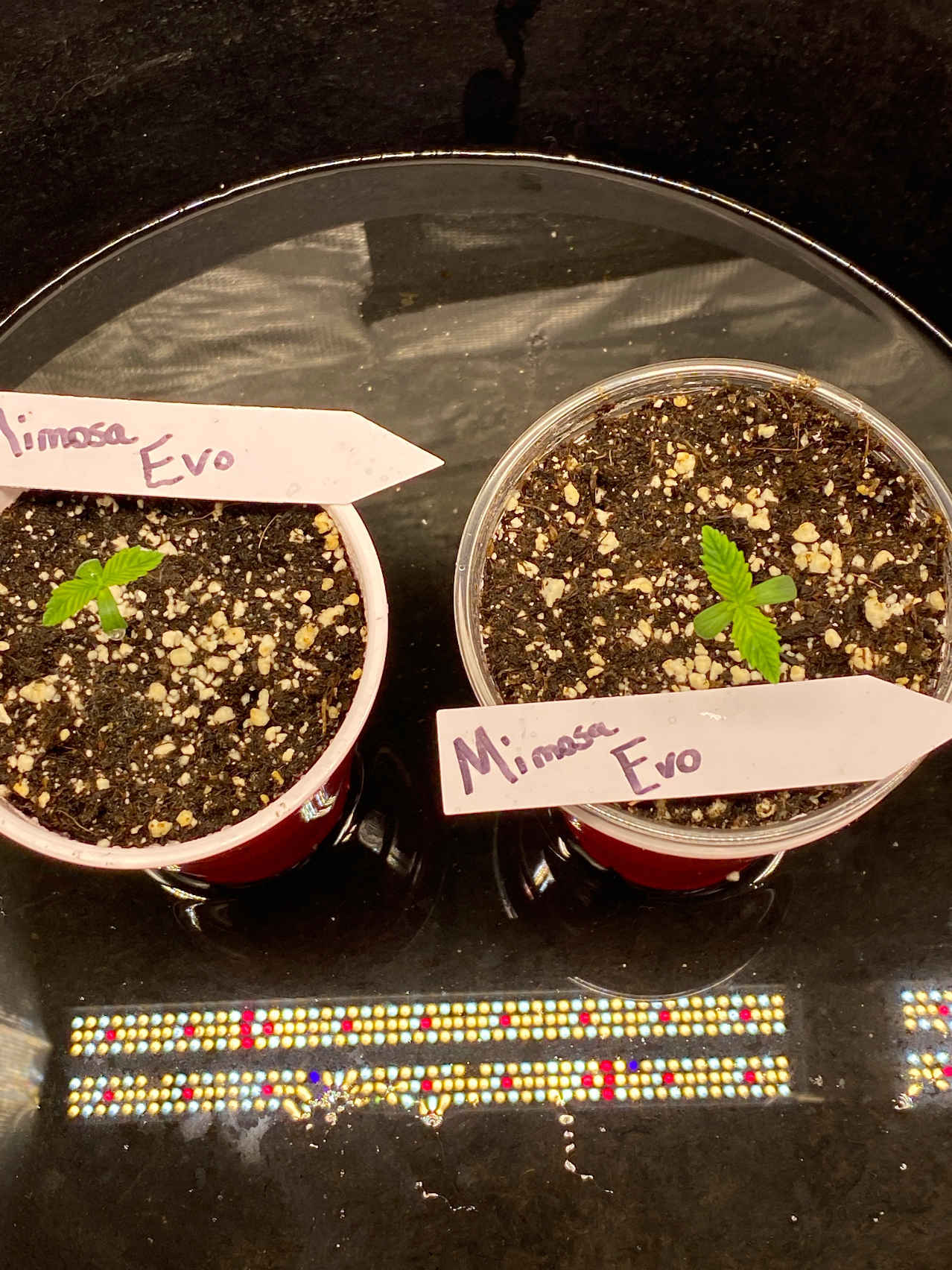 Still under humidity domes.
3 years ago
Both have finally sprouted. Keeping them under a humidity dome with temps around 80F.
3 years ago
Starting them off!
3 years ago