Run 1
Feb 2021
4 Whoody melon seeds by nerdz genetics. First grow in 12 years. Licensed medicinal cultivation.
Whoody Melon V2 by Nerdz Genetics
Flipping to 12-12 finally!!!!!!!!!!!
2 years ago
All used to the LEDs and just about doctored back to health. Just about ready to flip. This is going to be a sweet flower room for what's to come!
2 years ago
Just about flip time
2 years ago
Flower room is almost ready, and then they get to move on
2 years ago
Just beginning to test and dial in the new area. Way more to come behind them.
2 years ago
lawson999 Nice setup! Are you going to use all the space?
grrrrrrr777 I ended up using about 80% of it at one point then had to take a temporary hiatus for a move
Joining their little sisters in the nursery while their new room gets finished up
2 years ago
Gotta get construction done so I can move these ladies into their new room hopefully Monday. Getting kinda choked out in the mini veg room. Threw the led strips in for shits n giggles, I know they aren't doing much.
2 years ago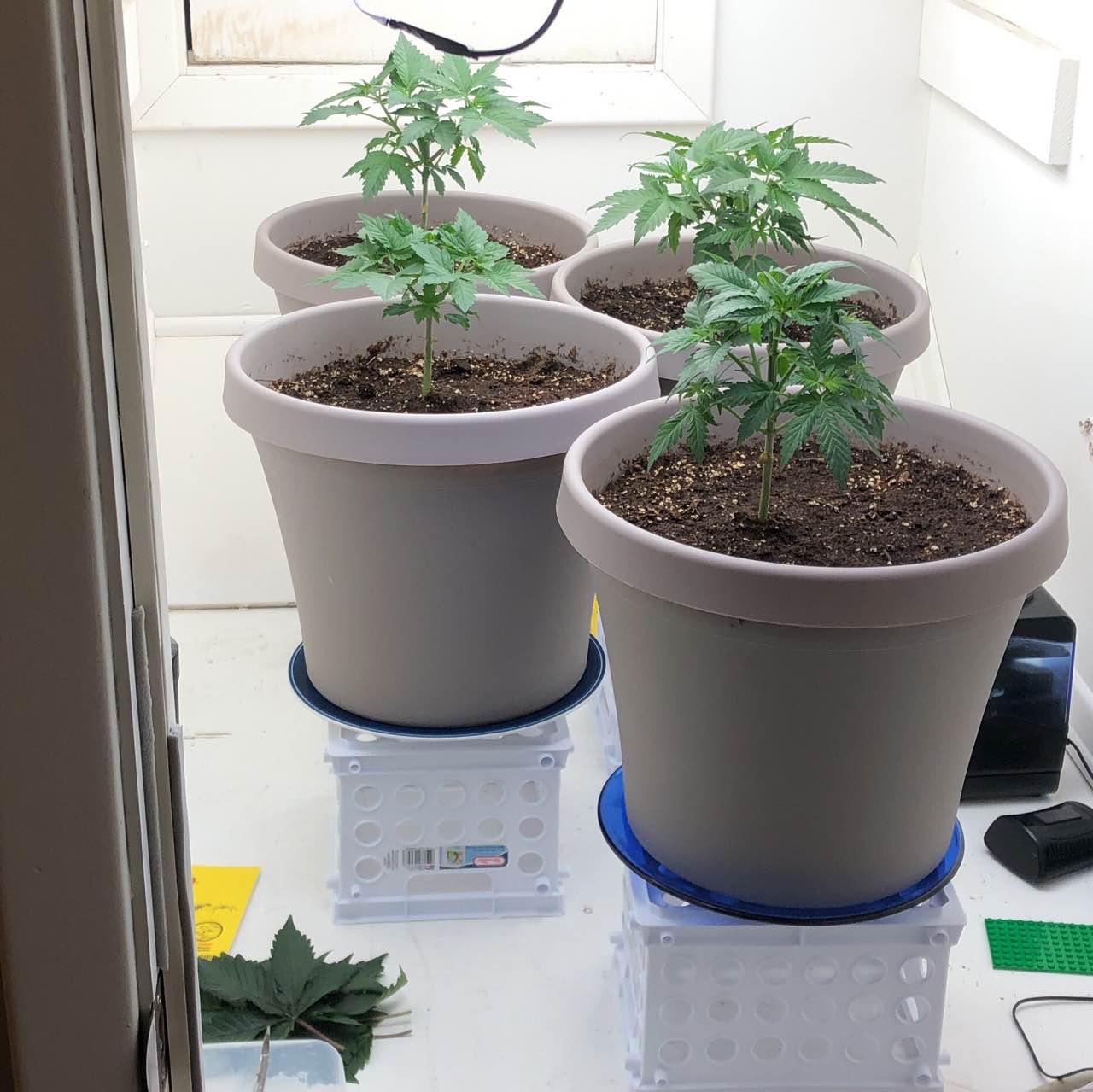 All trimmed and pretty, ready to bush out
2 years ago
All moist n stuff. Considering a light defoliation tomorrow ish. Probably before the next feeding. Any objections?
2 years ago
grrrrrrr777 I play music for them from time to time. For sure.
_Athena_ Apparently plants love heavy metal 🤘🏻
View 1 additional comment
Smart room LOL. WiFi plugs on aux fan and humidifier
2 years ago
grrrrrrr777 I haven't had a problem at all with them. I've only been using them a few days though 🤷🏻‍♂️
CraigBengfort Mine have definitely randomly shut off on me so watch out
Gonna need a lil water and molasses today, will give some added nutes next time
2 years ago
Transplant to 3 gallon pots
2 years ago
mystrain420 Is that a cam on the wall? If so what kind?
grrrrrrr777 Absolutely. It's just a fairly cheap Wyze v2. Super simple on my home WiFi. Can view from anywhere. Have it zoomable onto my hygrometer with WiFi plugs on auxiliary fan and humidifier so I can turn them on and off at any time. This is my first grow in years, I had it sitting around. Figured... technology, why not. Smart grow?
mystrain420 Definitely a smart move 👍🏾. I used a zmodo WiFi cam for my veg tent in the past but now need something without a light to put in flower tent. Thank you for the help
View 5 additional comments