Auto Runtz Barney's Farm via NASC
April 2021
SF 1000/ 36"x36"x63" tent/ 4" Vivosun Inline fan and Carbon Filter/ Tower Fan/ Amazon Humidifier /Small Heater / Wyze V.3 Cam
This is one thirsty and depressed Runt. I overwatered now it's time to let her dry out to 10%
2 years ago
Stretched and stressed
2 years ago
End of Week 4
2 years ago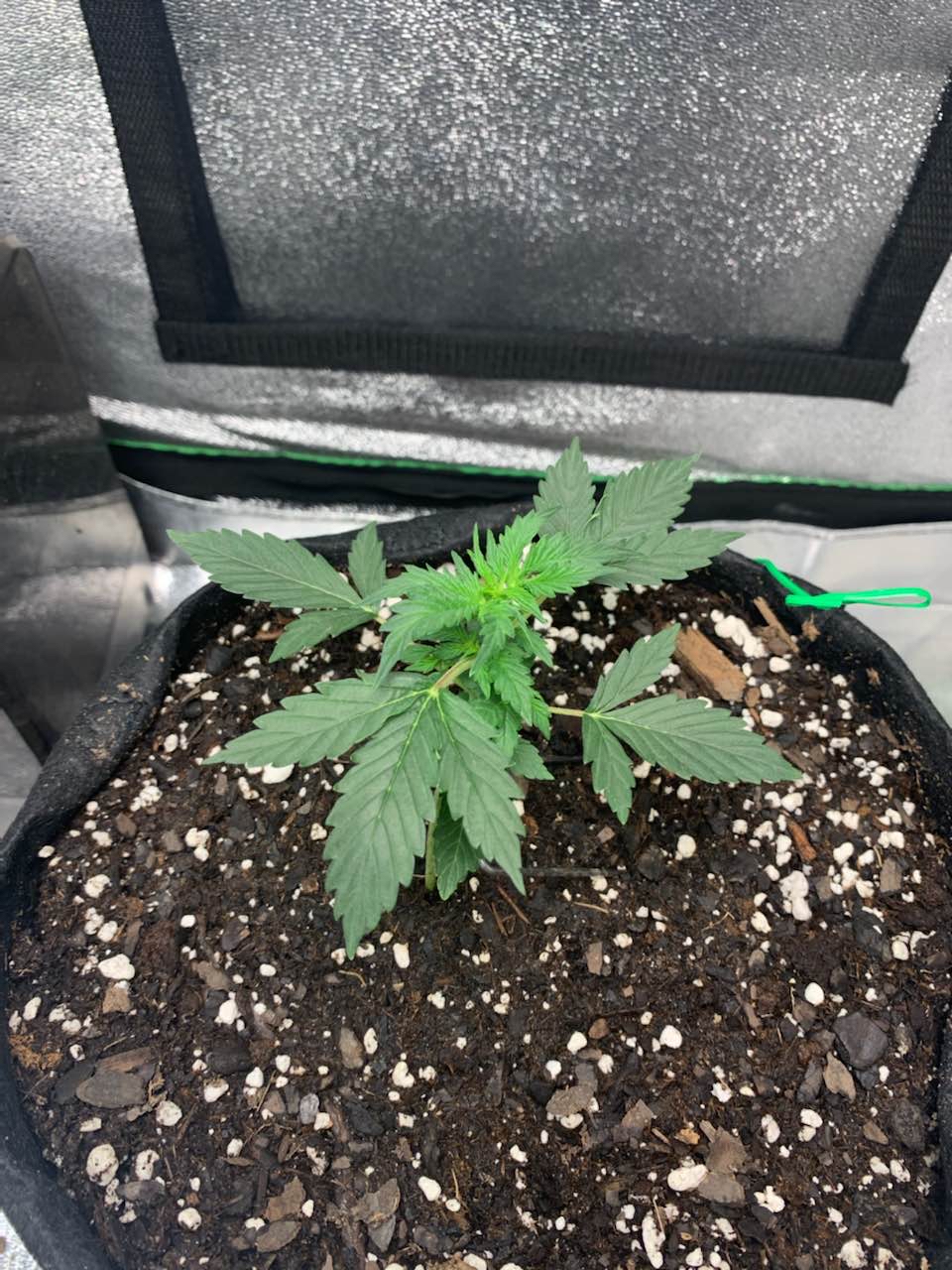 She seemed to bounce back from the LST nicely
2 years ago
Feeding tomorrow
2 years ago
No harm done from feeding & she seems to be reacting nicely to her LST. Time to fill her out
2 years ago
She'll lay until the soil dries a lil, then she'll get her 2nd feeding
2 years ago
All hooked up and fed
2 years ago
Gonna start LST tonight after I drop the temps
2 years ago
She's had her first feeding two days ago, no signs of deficiencies or burns.
2 years ago
Slow week as expected
2 years ago
Zeyberlin Hope you dry here leaves it's like a magnifying glass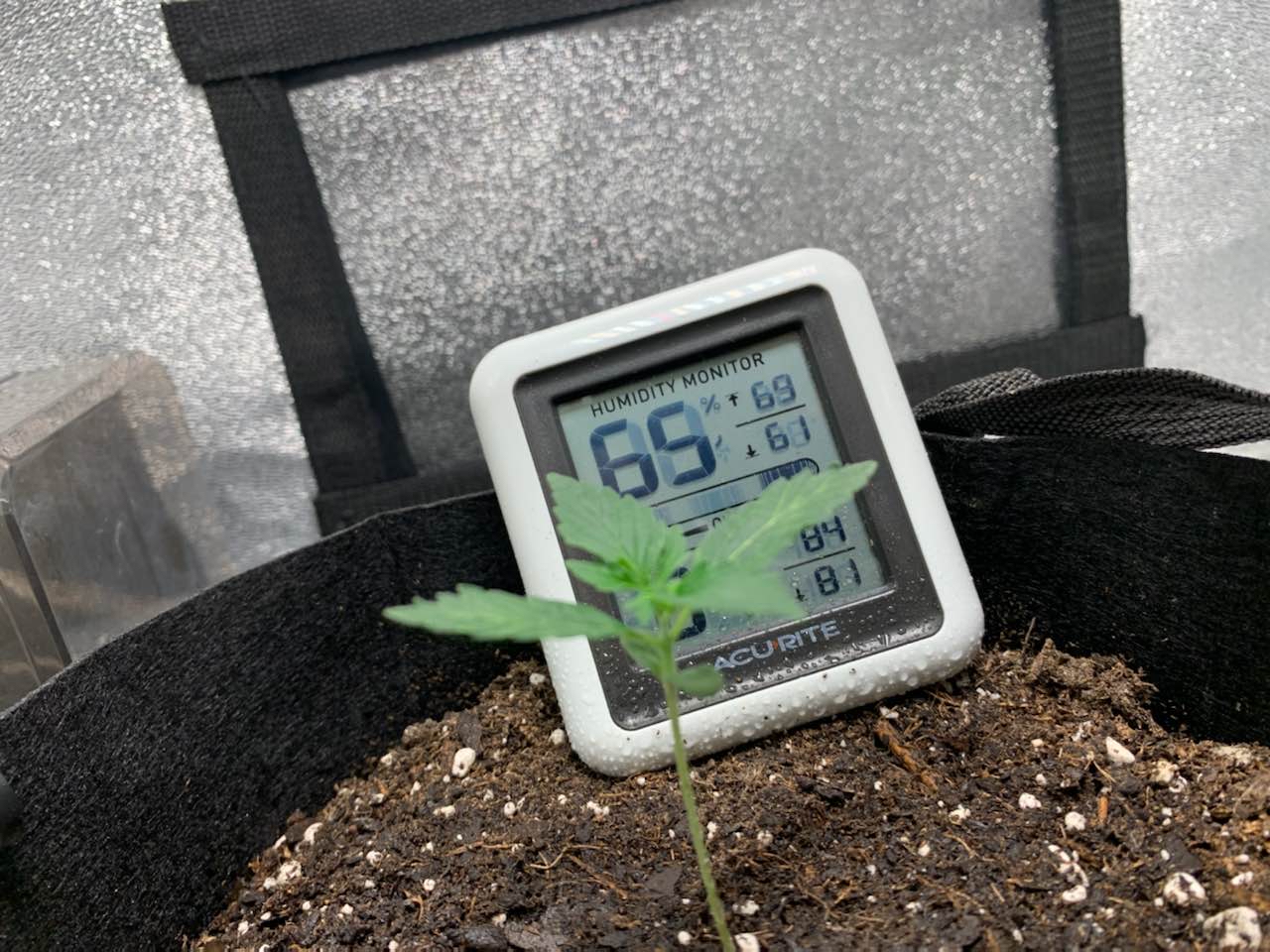 Transplanted to 3 gal
2 years ago
Week 2 has begun...New 🍃 development overnight
2 years ago
Hoping to see some leaf development today. Dropped the Sf 1000 down an inch and dimmer is set at 40%
2 years ago
iGrowCulture Just reading that made me anxious lol. Would I jeopardize quality that way? I plan on growing just for myself and possibly some strain creation down the line. So I don't wanna ever risk quality for yield...or does that not matter? Thanks for all insight BUD
Not much growth overnite, but def notice her stem fattening slightly.
2 years ago
Environment still holding steady...nice structure, color, and reaction to minor changes and adjustments.
2 years ago
Showing growth everyday...Strictly 6.2 ph water rn
2 years ago
Isn't she lovely? *Stevie Wonder voice
2 years ago
She finally broke soil this morning. Realized that after re-arranging tent, that I forgot to drop the LED back down to 30". But overnight she poked her head out, so on we go!!!!
2 years ago
iGrowCulture I think I'm gonna run em for 24/7 on my first run...Just because of the temp switch here at nite... I'm in a tent in a closet, so the ambient temps are low. Once I move up to a full room and can control temps more...I'll mess w my light scheduling a bit
Getting the environment ready for the Auto Runtz drop. Happy Frog soil has already been cooked at 170° for approx. 40 min. Now just waiting on some paper towel magic 🪄
2 years ago
Phenomology You cooked the soil? What is the purpose of doing that? I'm still learning. 😊
24 hours in, just waiting on sproutage 🥱
2 years ago