dooley
Red Poison and Tangie Autos
Missouri Medical
6 plants in a 4x4 all autoflowers. Sitting under QB lights in a coco coir mix. Humidity and heat all automated, airflow managed by AC Infinity
Red Poison and Tangie'Matic
I got really sloppy with updates. Going through nitrogen problems again, but starting to just dress with blood meal to help out. It's noticeably working on one plant.
4 years ago
Been a while since we've had an update. Everything is flowering now. A couple of plants are about 1-2 weeks ahead of the others. As soon as they move out after chop I have a few more to take their place though. I'm getting super excited for the next few weeks. I'm excited to watch the weight get added on.
4 years ago
Getting excited! A few closeups if the ones flowering. The 3 that are still in veg have probably doubled in width over the last few days. I experimented with keeping the plants short on my first grow. I have some NL that I'm going to try and get height out of.
4 years ago
The Red Poisons are flowering, Tangies are still growing up. Getting excited.
4 years ago
Red Poison is starting to flower, removed all of the LST wires, I'll see where she grows!
4 years ago
Moved the girls to a bigger tent! Added airflow, nutrients tomorrow. Looks like I'll be watering every other day.
4 years ago
Increasing the stress test. I adjusted LST and lowered wattage for recovery. Water will come tomorrow for a couple of them. Crazy it's been 25 days. PH 6.1. Just bought a Veg setup For another tent too!
4 years ago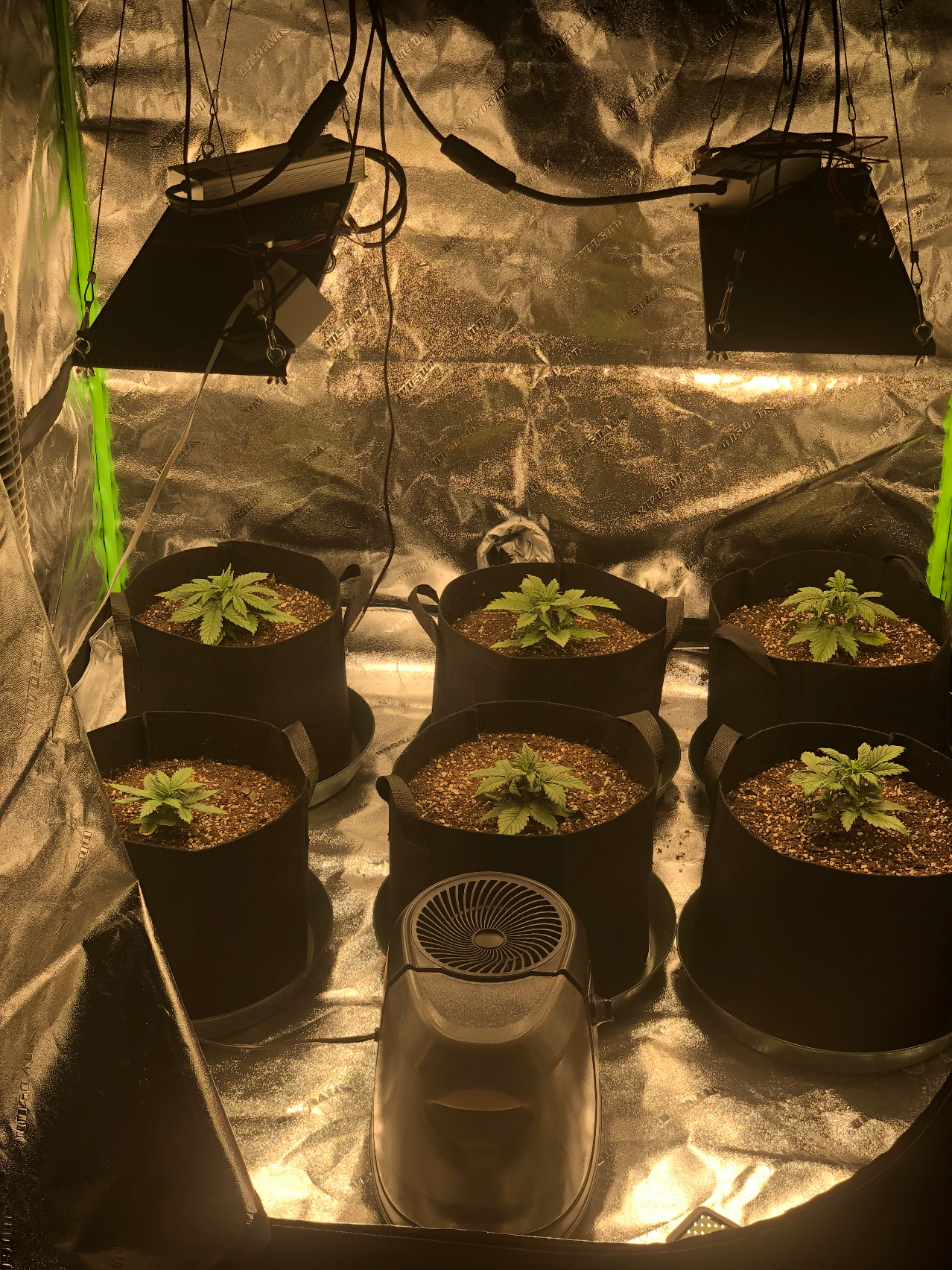 Waited a few days for updates. A few nutrients later and the beginning of LST. I have a runt that I'll be totally satisfied getting an ounce out of at this point.
4 years ago
Nutrients added yesterday. Time to get strong!
4 years ago
Getting a little bushier. Haven't watered in almost a week, next watering will have nutes in for sure.
4 years ago
I spy with my little eye another set of leaves forming.
4 years ago
Progress for the week. Burned one of them pretty bad and it stunted. Working on 2nd and 3rd nodes on a couple though.
4 years ago
Did a full watering of all the plants today. Holding off in bites because I've had some heat issues. Should be good for a couple of days, out a new standing fan.
4 years ago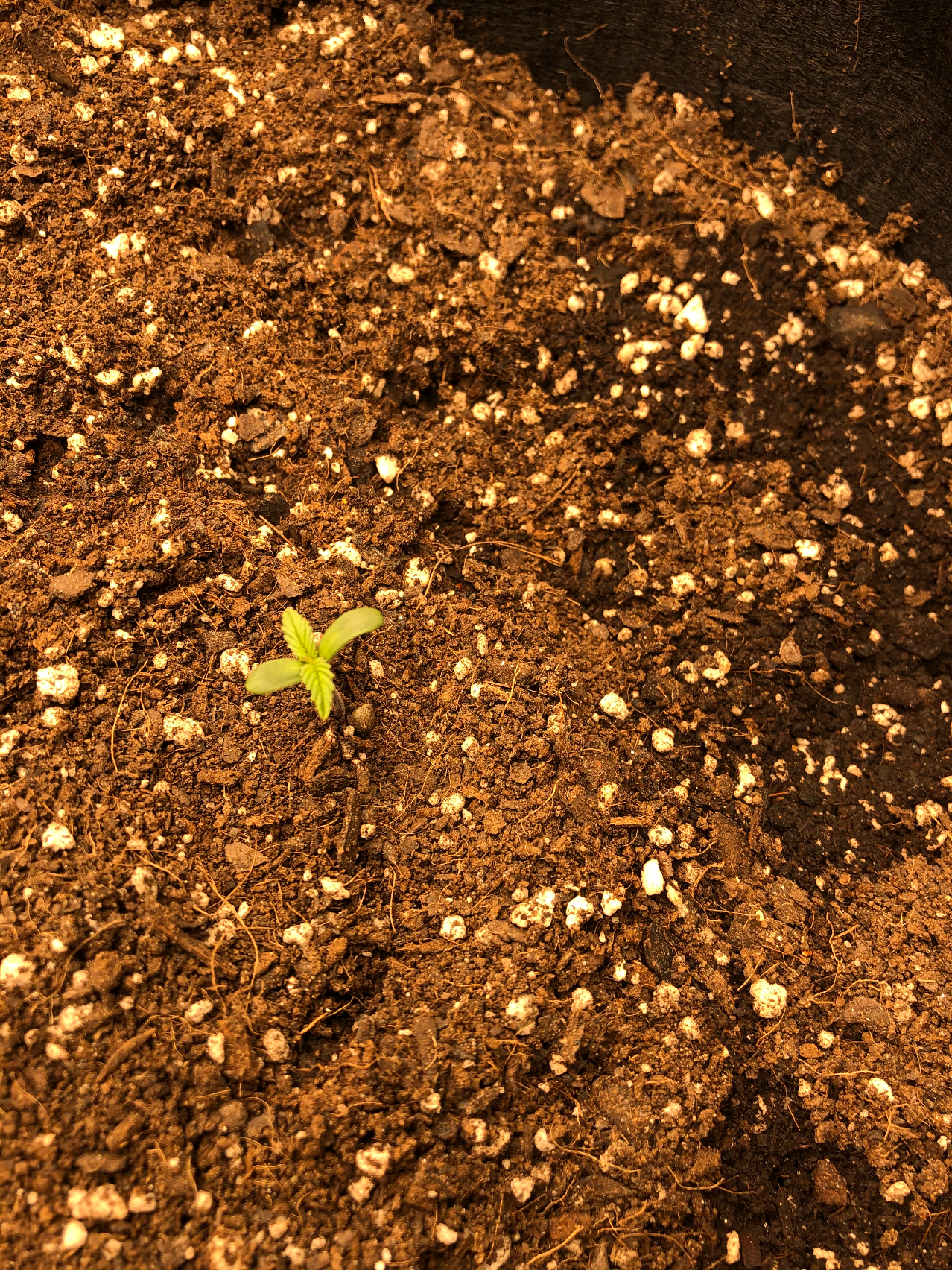 This is the last day of the plain Ph water feed. It's start tomorrow. Time to bulk up little guys!
4 years ago
We have a successful sprout on 5 seeds, 6th one should still pull through. Will begin nutrients on the next watering, which will be Wednesday.
4 years ago
The process begins. 100% germ rate planted in the soil.
4 years ago