Seeds from deceased brother
First time grower
I had 3 seeds from my brother who passed away last June. Two popped for me. I'm researching all I can and so badly want to grow these right! Help appreciated!!!
Does this mean what I think it means?
a year ago
Grasshopper419 Yeah… in a tent with only two females. Guess one went hermie and I had no clue. Damnit.
Can't wait. Getting closer. Moved to feeding plain, non-ph water to stress them out a bit here at the end to get some more trich's and have the plants use up what's left in them instead of keeping on growing and pulling nutes from the soil. Time to think winter is setting in soon. Fatten up!
a year ago
boysnanax7 Been watching this grow. Your brother would be proud💪🏼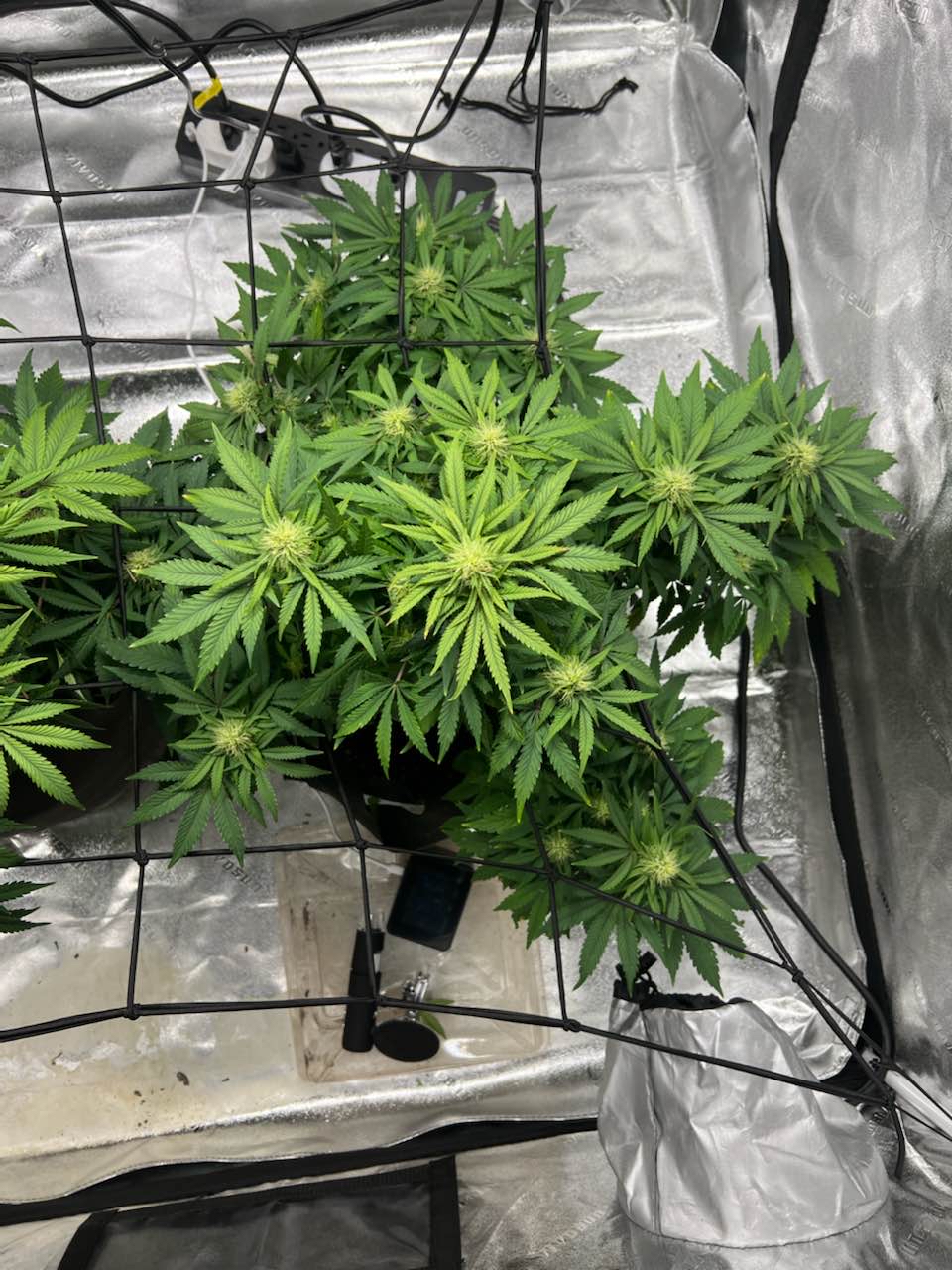 Gave a trim to some of the bigger fan leaves hiding a ton of flower under the canopy. Looking ok so far.
a year ago
First time growing and flowering. How do I know when she's done? Or when to stop nutes and flush? I hear I should flush and stop nutes 2 weeks before harvest?
a year ago
combatmedic81 Yep, I would go straight ph'ed water last two weeks.
Secman Look at your trichomes….. jewellers loupe
View 2 additional comments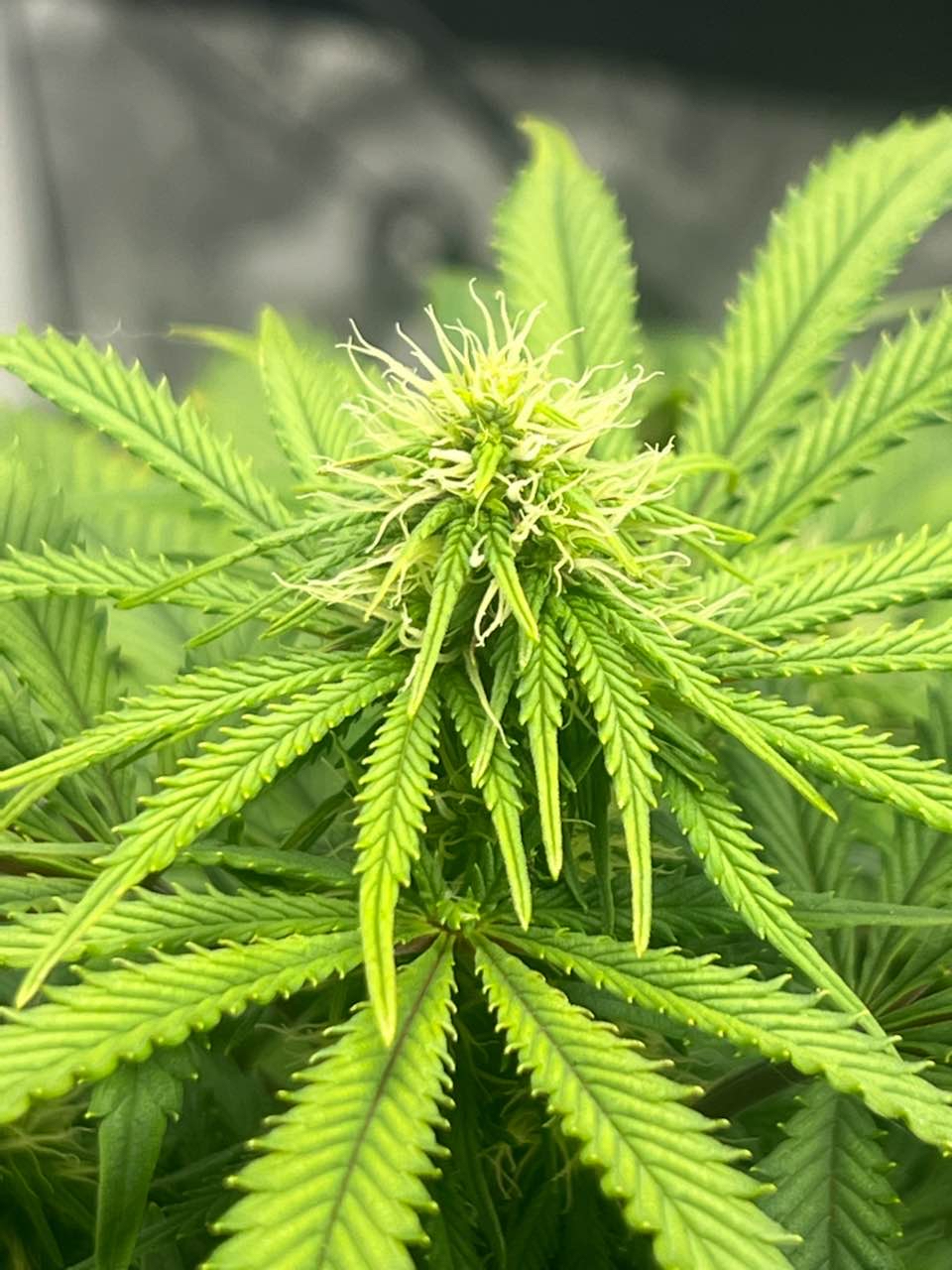 Home stretch… I hope I can keep the beginners luck going!!!
a year ago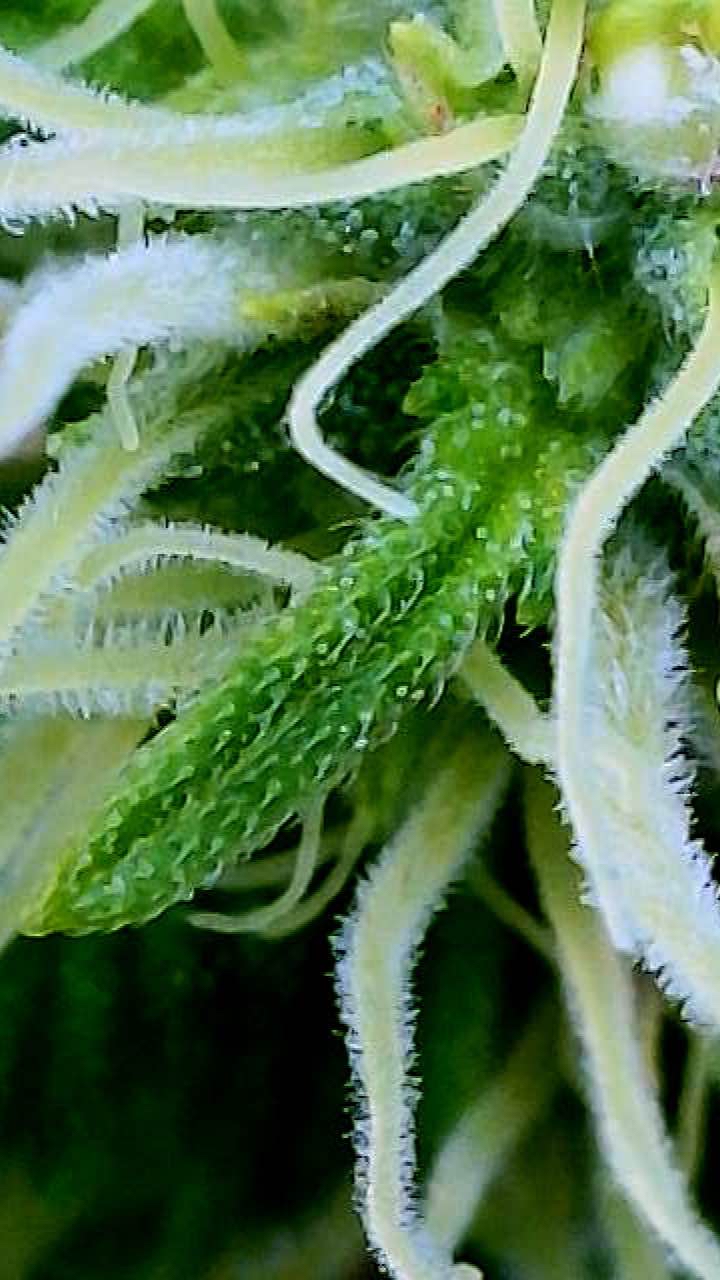 I'm getting excited! First time in flower! First grow!
a year ago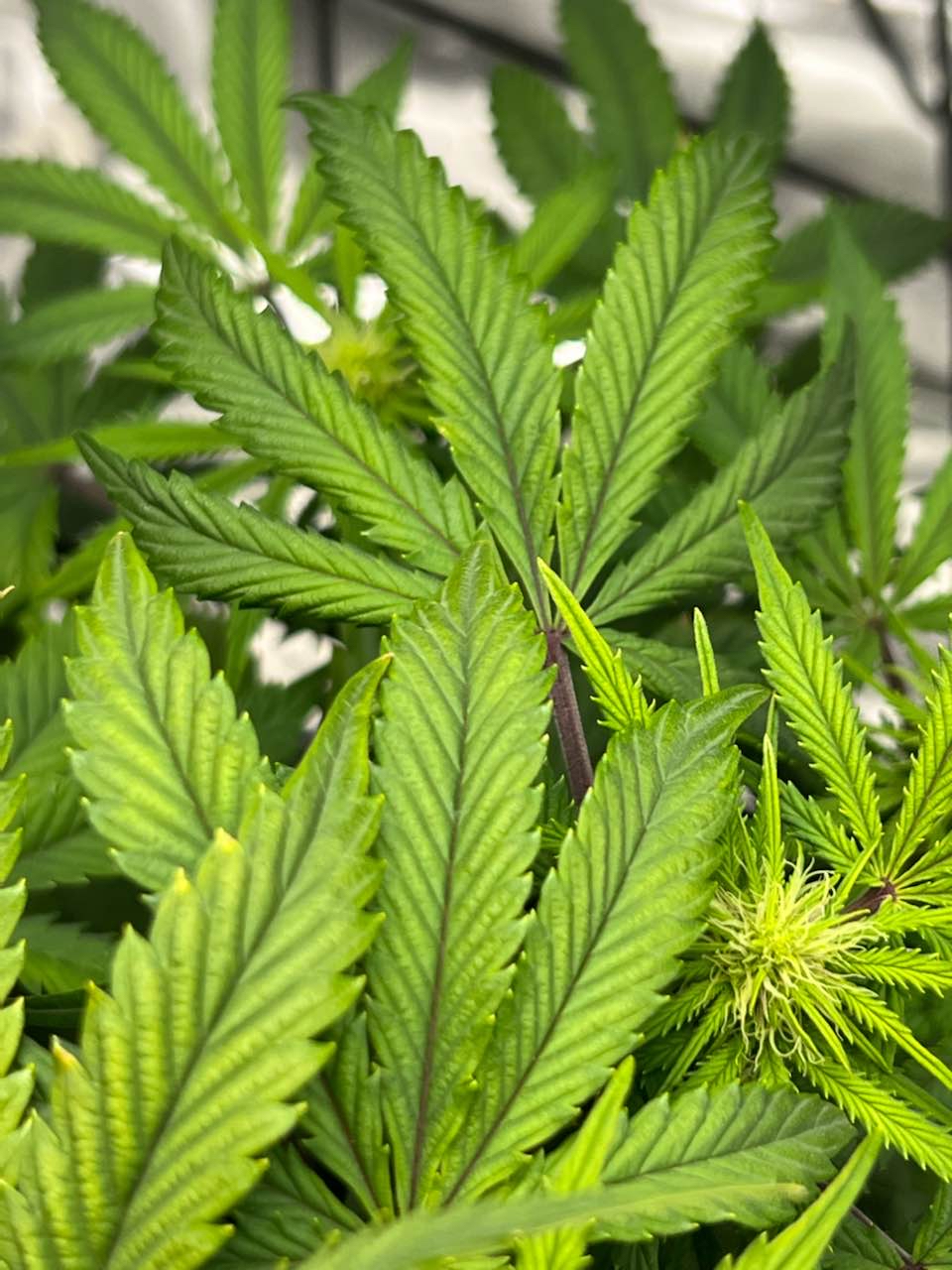 I just watered with 1.5tsp of Big Bloom and 1tsp of Tiger Bloom and the run off was less than 700ppm. Last watering 2 days ago was plain water. Watering last week I used Sledgehammer. Any ideas? Should I increase the nutes? Flush again? I'm at a loss. I know my meter is right because the second plant is reading up around 1,500ppm give or take.
a year ago
I think they're doing ok! Not sure if the leaf color is off but I did water them this afternoon. They were dry and thirsty. PPM on the runoff of the second plant is low. I'll add Tiger Bloom and Big Bloom to the next watering.
a year ago
First grow… go easy on me! Now that I know these are both female, and they're in flower, is it too late to take a cutting from one or both of them? If it is I may end up doing it from one of them anyway and just sacrifice that plant. Thoughts? And yes I know they should be trimmed more and such. I didn't want to do too much my first grow. Was more concerned with keeping them alive and getting to flower. ☮️✌🏻
a year ago
begreenone Thats a good plan to watch it naturally grow for your first grow, nothing wrong with that at all. You can take a clone while she's flowering, it just takes a bit longer to root and then it will reveg and start putting off leaves again. I always take 2 clones just in case. What I would suggest is to remove a few of the inner leaves and maybe a few fan leaves if they are blocking other bud sites to let some more light and air get inside the plant a little better. Great job so far 👍👏👏👏
Grasshopper419 Thanks to you both! From what I was reading it was recommended to just let them alone in flower because of recovery but I did flip them about 2 weeks ago. I'll go ahead and do some cuttings to clone and remove some of those inner fan leaves. Thanks again!!! 🙏🏻✌🏻
Well shit! Looks like pistils on both plants!
2 years ago
RichMcflyy Congratulations Growmie 🔥🪴 I had my fingers crossed for you 🤞🏾💯
Ok. I'm calling it. A female and a male!!! If I'm wrong go ahead and rain on my parade but they look textbook to me. Though I'm a newb!
2 years ago
@eaegifts Pic 1 definitely female but pic 2 I'm not 100% on 👍🏾👍🏾
I won't quit. Still hoping this is a girl! Two pics of the same plant. I'm 99% sure the second plant is a male.
2 years ago
@eaegifts Check gender by taking a clone to root and flip or take a few clones to keep and then flip the parent. Sex check Reveg method-flip to flower and after 7-10 days plants show gender then you go back to Veg
Grasshopper419 That's an excellent idea! I'll try that thanks eagifts!!!
View 1 additional comment
First one might be a boy but I don't know. I am leaning towards a female for the second one. Or it's wishful thinking. Thoughts? I can't stop trying to get a solid pic to tell!
2 years ago
Grasshopper419 Yeah all the pics look the same. They were hard to get.
gettenhigh420 From what I can see the first pic looks male but hard to tell seconds looks like female but like I said hard to tell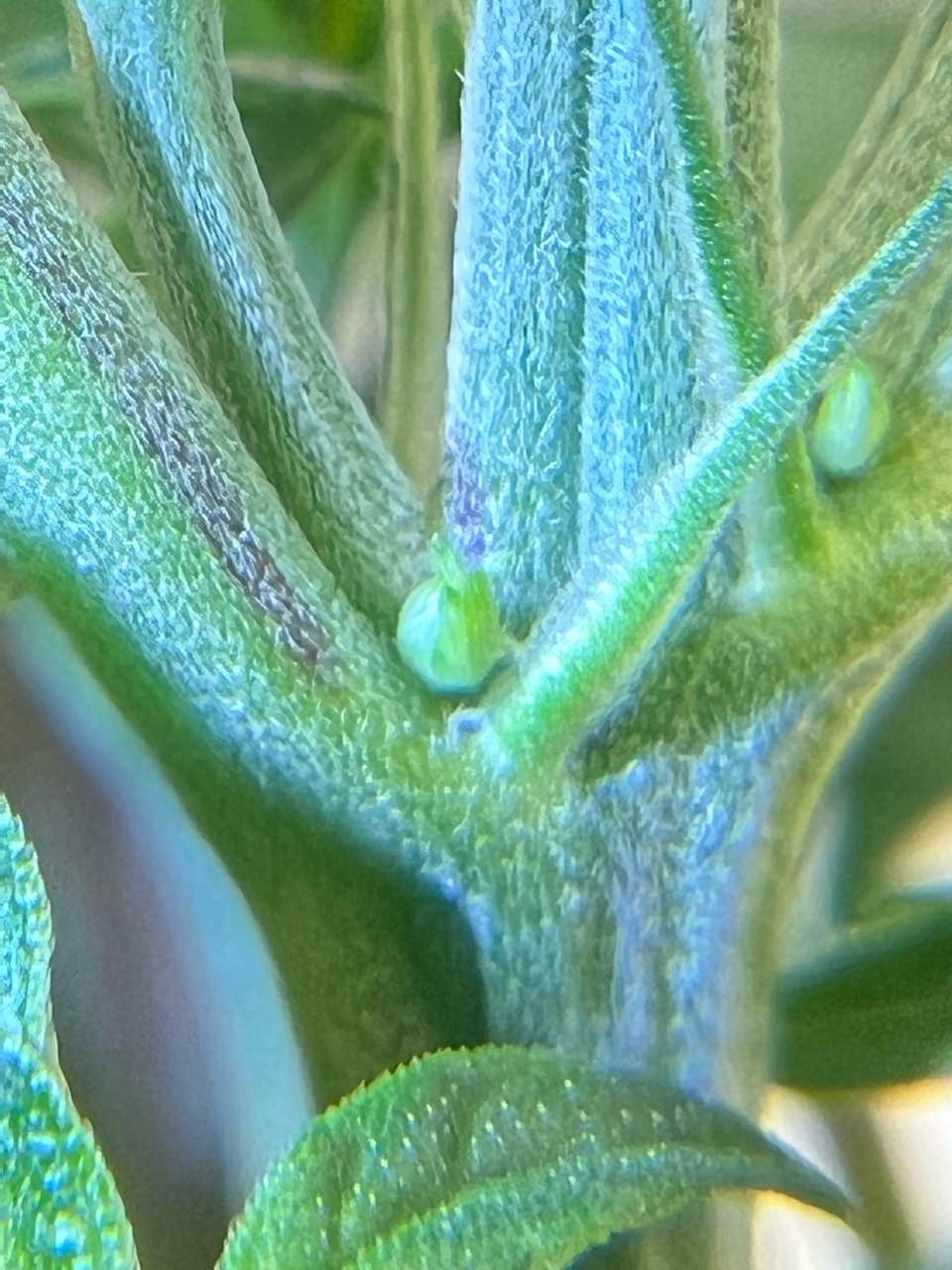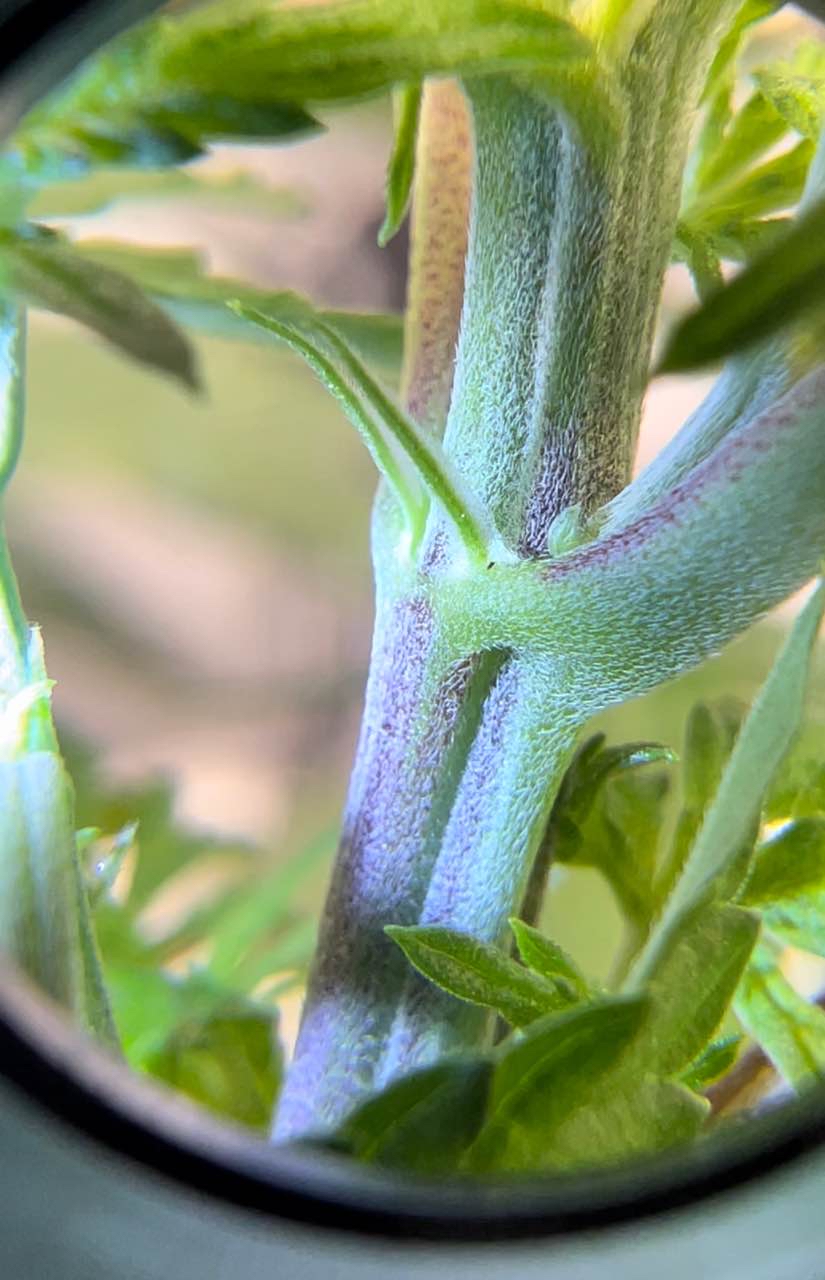 I guess I'm dealing with 2 females? I can't really tell yet personally. I was hoping for a male to get seeds (can't get seeds here). I suppose if they both end up female I could always top and grow from cuttings? Any input appreciated. Even criticism about the plants. This is my first grow. Thanks. ✌🏻
2 years ago
Grasshopper419 God hopefully at least ONE is female! 🥹🤣 Thanks for the feedback!!
Grasshopper419 My husband will be heartbroken. Might have to cross state lines to get seeds if that's the case. Really want these to get bud so we can pay tribute to my brother! 🤞 🔥
lettuce97 those are nuts homie lmao your brother fucked u
View 15 additional comments
No clue what I'm doing. Brother passed away and had three seeds from bags. He only bought top shelf. Still underground growing here. It's hard for me to tell the sex of these two even with a jewelers loupe (three pics of each plant). I don't know when to FIM or top or scrog or even how long to grow them yet. Still have them under lights from 3am to 9pm. Just switched from regular old grow lights to Viparspectra XS1000 and added a Vivosun tent with filtration. ANY AND ALL ADVICE WELCOMED! I'm using FoxFarm soil and their nutrients at half strength per schedule every other water or two. Just used Sledgehammer yesterday because I saw the new top growth leaves were starting to look lighter from the inside out. Then I realized maybe the new light was too much at once and turned it down to 40%. Thanks if you made it this far reading my ramblings. Just miss my brother and this makes me feel close to him.
2 years ago