Zkittlez
Herbies Headshop Freebie
Zkittlez feminized in FFOF, under a Mars Hydro TS600 with bottled FF Trio nutes.
Had a tough time drying this one due to where I live having high temps and low humidity (95F~/ 25% RH~). It was dried around 73-76 degrees F and kept at about 55% RH. Took on a bit of a hay smell so I broke down some of the bigger colas to get rid of the big stems retaining moister, and it helped tremendously. Managed to save some of the terps.
9 days ago
Meh. A bit larfy but it's all good. Genetics weren't that great.
13 days ago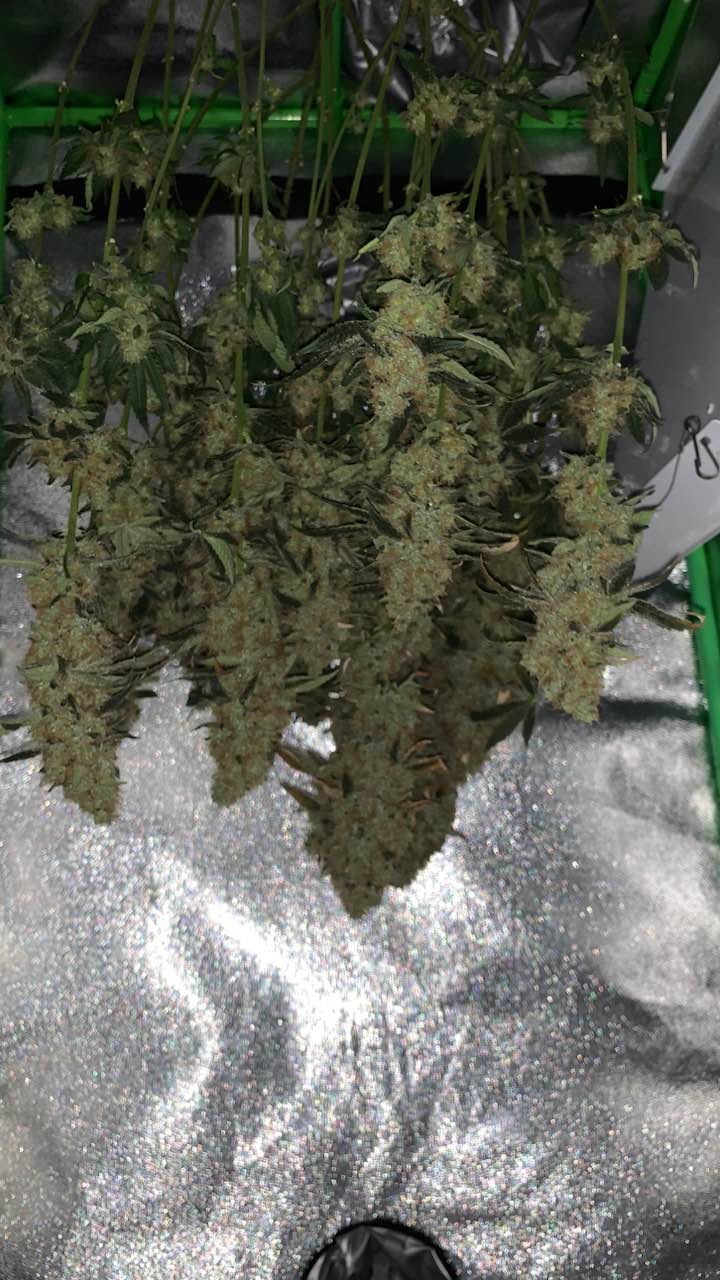 Happy Birthday to me
18 days ago
Drizz Why is she growing upside down jk? Nice bud bro🔥👍
View 1 additional comment
Nice density of trichs on the calyxes. 🥸
a month ago
Drizz Look at those trics nice plant👍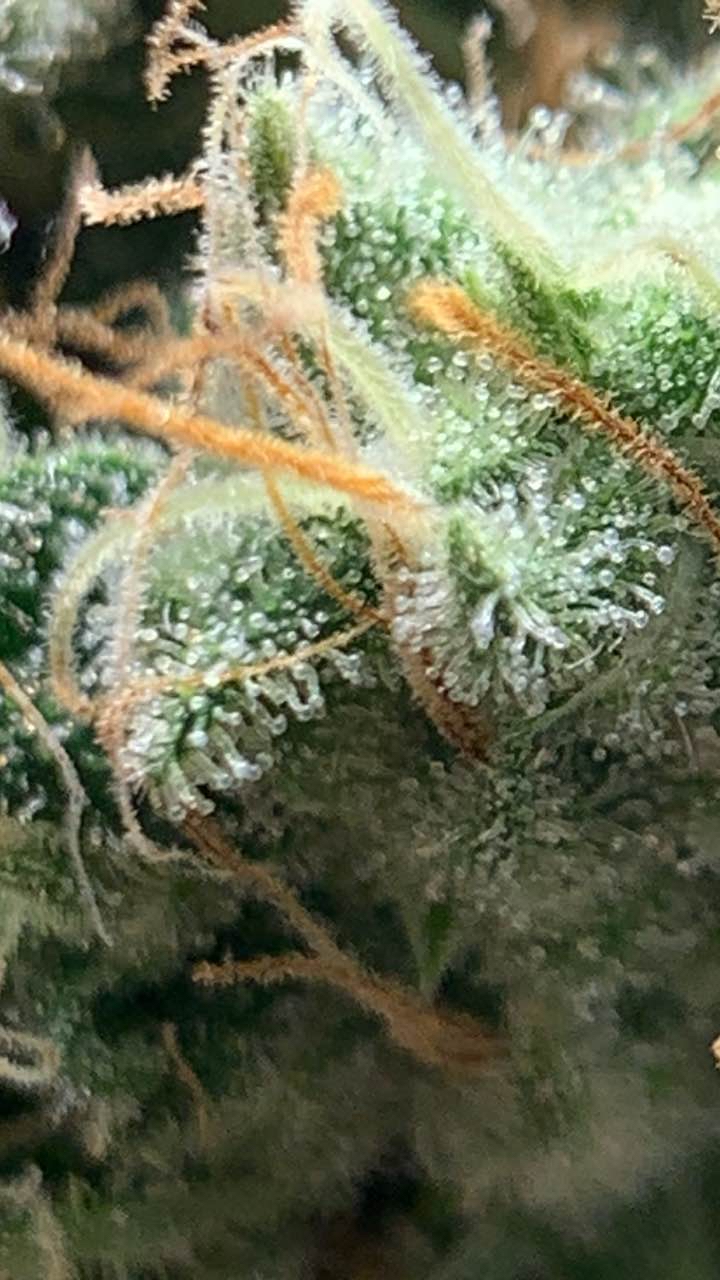 Still pretty clear
a month ago
Drizz Trics look healthy and thick
Godsproblem Damn, one of my favorites! I grew 9 in my 2x2.
View 2 additional comments
About another 2 more weeks I'd say. Day 54F 🌸🪻
a month ago
The fade and bulk has begun.
a month ago
Drizz That's a good question Alexa what's a fade and bulk
View 20 additional comments
Nugs aren't too big yet, plus I've got what seems to be a phosphorus deficiency. Not too sure why. I checked the PH of my runoff and it's at 6.2. I'll keep you guys posted. (Correction: Deficiency symptoms due to late flower fading. All is well. )
a month ago
Pretty decent canopy. Working on my scrog skills one grow at a time.
2 months ago
Tallboy2023 Very nice! How many days into flower? I'm on my first grow. I'm trying to gauge where I'm at.
BoofingIt Thank you! Today is day 40 of flower.
View 2 additional comments
Been a little too heavy on the FF Big Bloom, had to reel back a bit. Other than that, things have been running smooth.
2 months ago
Drizz Looking uniform, dense, and full of tric's nice grow 👍
Environment is great, and she's thriving.
2 months ago
Installed a second trellis net to help support top heavy bud sites since some of my stem development might not be sturdy enough. Very impressed with the early start on the resin production. Current terpenes are sweet and candy-like.
2 months ago
Healthy green stems, and no tip burn on the fan leaves. I think she's at peak happiness at the moment. Ft. Cleo The Calico Kitty
2 months ago
cristophera0000 What soul mix do you use? I wanna get into growing and I've been doing a lot of research but idk what kind of soil and grow lights have the best results
AlwaysBoofing I use Fox Farms Ocean Forest with a Mars Hydro TS600 and I use the Fox Farms Bottles Nutrients Trio (Big Bloom, Tiger Bloom, and Grow Big) and Botanicare Cal/Mag.
Nice stretch. Right on.
2 months ago
Was gunna wait two weeks until I defoliated but she seems to be at peak happiness/healthiness so I decided to go ahead.
3 months ago
Day 1 of Flower. D1F
3 months ago
Almost ready for the flip.
3 months ago
Defoliated a few massive fan leaves that were blocking some new growth sites. She's a bit stressed, also noticing a little bit of a Nitrogen deficiency starting, so i'll add another 15ml of big bloom into the 1 gallon watering bucket I have. Can't wait to flip into flower in a few weeks.
3 months ago
King420Too Does your mixture always smoky like that?
AlwaysBoofing Only on the days i'm feeding nutes. The brown color comes from my Fox Farm Big Bloom bottle.
King420Too Yeah I see that now… I love her big giant fat ass fan leaves…😍
Big fan leaves keep blocking new sites. Don't want to defoliate if I don't have to at the moment. Tucking them over and over will have to do.
3 months ago
Performed some LST and topping, she's a little upset. Working on getting her healthy again.
4 months ago
Transplant went well. Right on.
4 months ago
Vegging under some cool blues until transplant to 3 gallon mesh pot. After transplant, she will also be getting full spectrum. Just started small amounts of cal/mag to get ahead of the curve since FFOF tends to skimp on the cal/mag a bit.
4 months ago
Getting this girl started.
5 months ago