Big bud first time grow
Winter 2020
4 northern lights and 2 early miss big bud, SoHum soil 1000watt LED,2 4x4 grow tent 4 inch inline fan /4 inch exhaust fan
Early miss, northern lights
All in all for my first grow I had fun harvested 6 ounces all organic no chemicals, learned a lot to apply during my next season happy growing
3 years ago
Northern lights looking good but not sure if the early miss is supposed to look like that it's my first grow
3 years ago
These early miss are taking a long time, the northern lights didn't provide much but it's still growing so I hope they will get fatter
3 years ago
Just put up a diy scrogg, plants are thriving in its environment, don't see any deficiency, so far so good early miss keeps stretching and blooming, strong stalks, northern lights are pretty small wonders why?
3 years ago
Looking good so far the girls gets water every 4 days and looks like they are enjoying the environment humidity low 40's mid 30's looking forward to see what early miss will produce and the northern lights are looking good as well, I'm very impressed with sohum soil all I added was just water the entire grow
3 years ago
Last LST of the season, cleaned up her bushy leaves for her first week of flowering overall plants looking healthy can't wait to see buds
3 years ago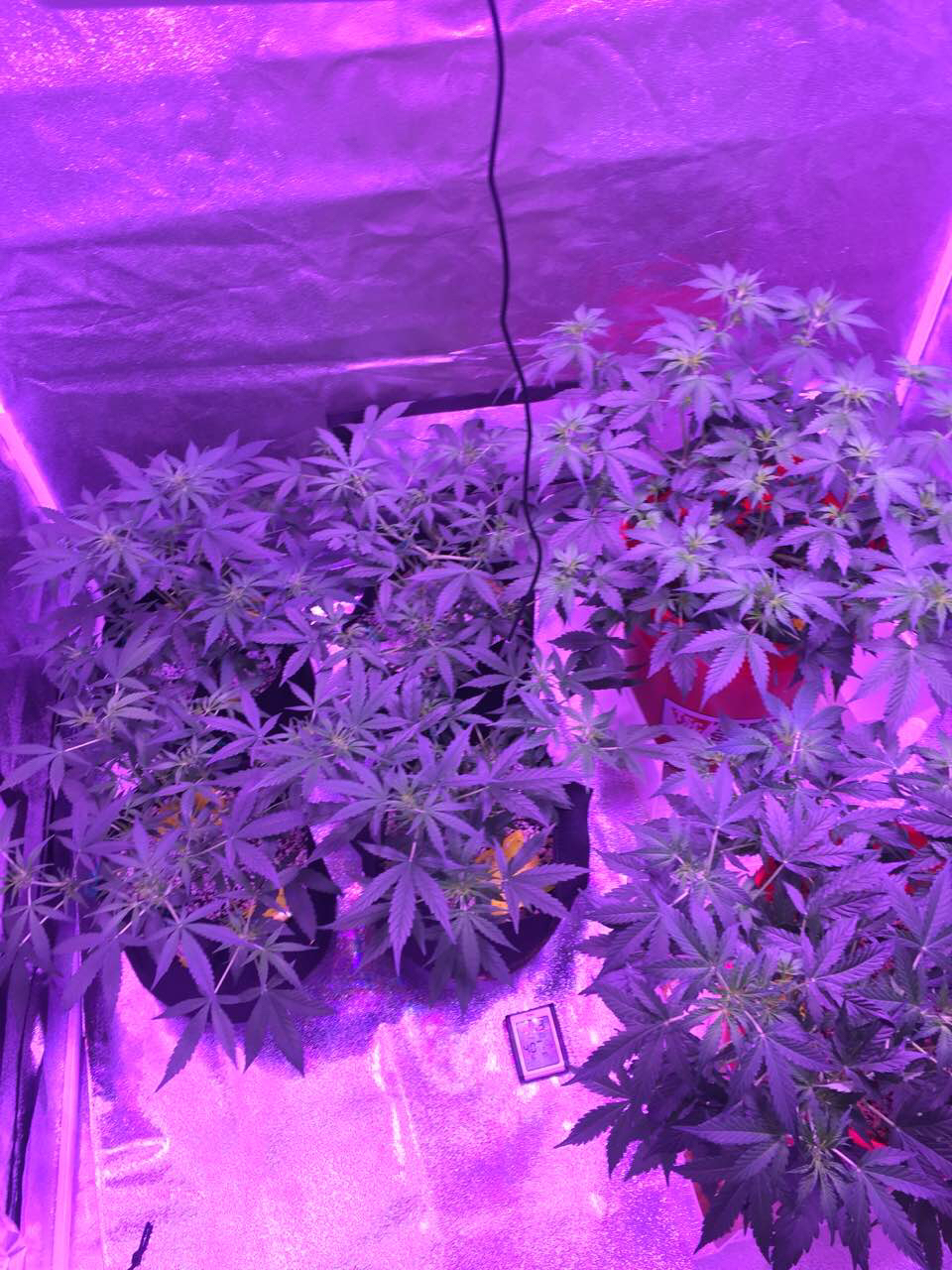 Since last update had a injury to one of the early miss girls, but she bounced back really nice I was afraid I might have lost her, but overall the northern lights are kind of slow compared to the other girls in the tent can't wait to see some frosty buddies! Soon
3 years ago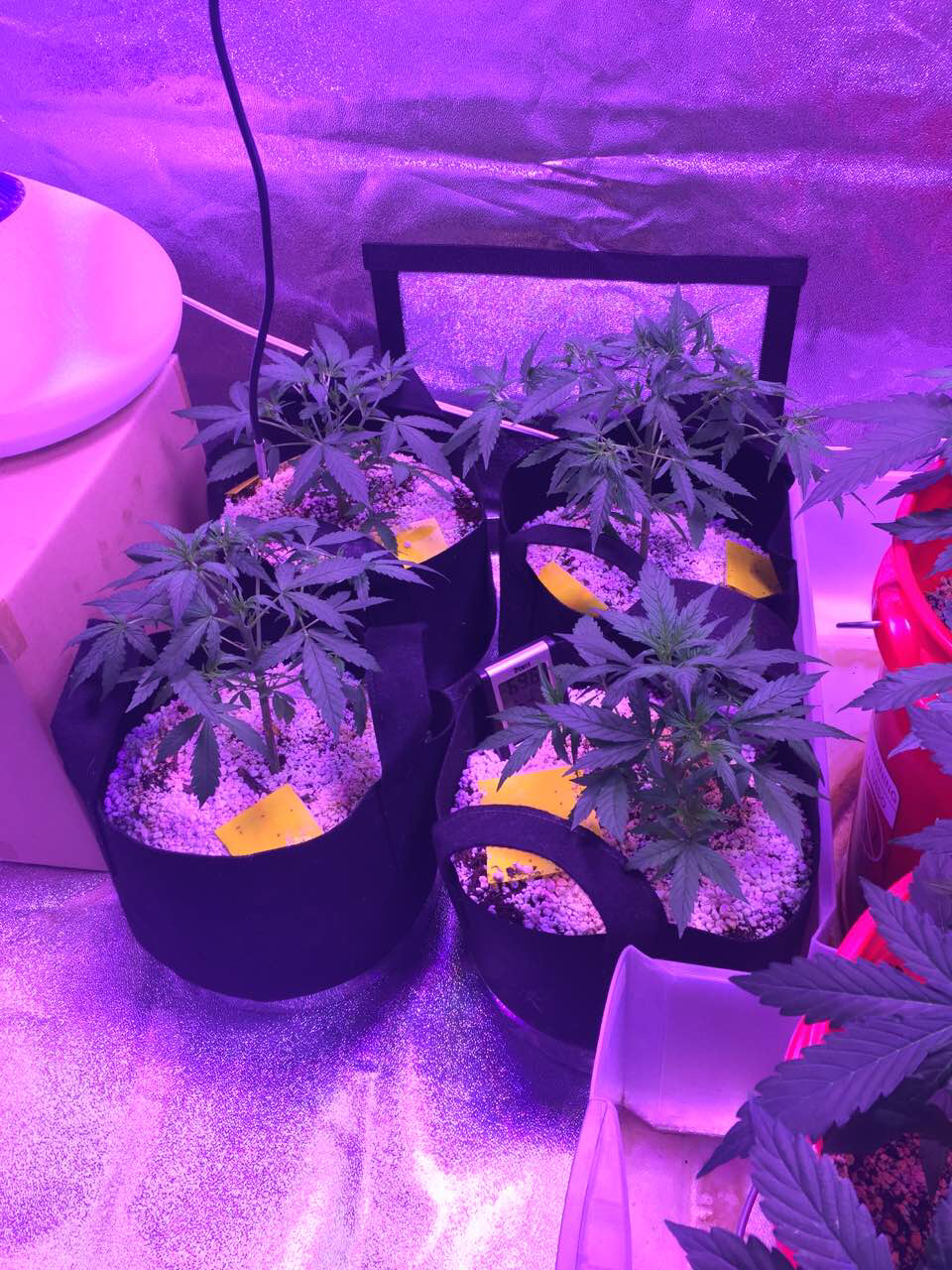 Early miss have been LST, topped, northern lights only been topped no training all girls are living in SoHum soil
3 years ago
mgb3868 Thanks for the comment smashville. I bought a humidifier with a humistat. But I'm gone 1/2 the week and the humidifier would turn off or run out of water every 24 hrs. Any other suggestions would be welcome. This is my first run at it.
smashville730 Yeah I actually ran into the very same issues, okay cool there's a product called Auto pots, it's a gravity water system, you basically set it and forget it, you just need to top off the reservoir and it bottom feeds your plants, it usually last a whole week till next top off
mgb3868 Sweet. Thanks for the help. Loving this process and learning. I was super nervous about messing up on LST but think it went well! Ur girls look great
View 3 additional comments