isaactly
Mimosa GG1
Late Summer-Fall 2020
Started bag seed in good set up
Great growth so far. The fan leaves are a GREAT size for being on her 3rd node. Watered last night with 6.7 PH water
2 years ago
The inner leaves coming in nicely. Alternating fan position to strengthen both stems hopefully.
2 years ago
Not much growth from low water yesterday. Rewatered with 6.3PH water and will start nutrients at next watering.
2 years ago
No water today. Good growth. Fixed thermometer placement for accuracy
2 years ago
Second set of real leaves coming in pretty 🎉
2 years ago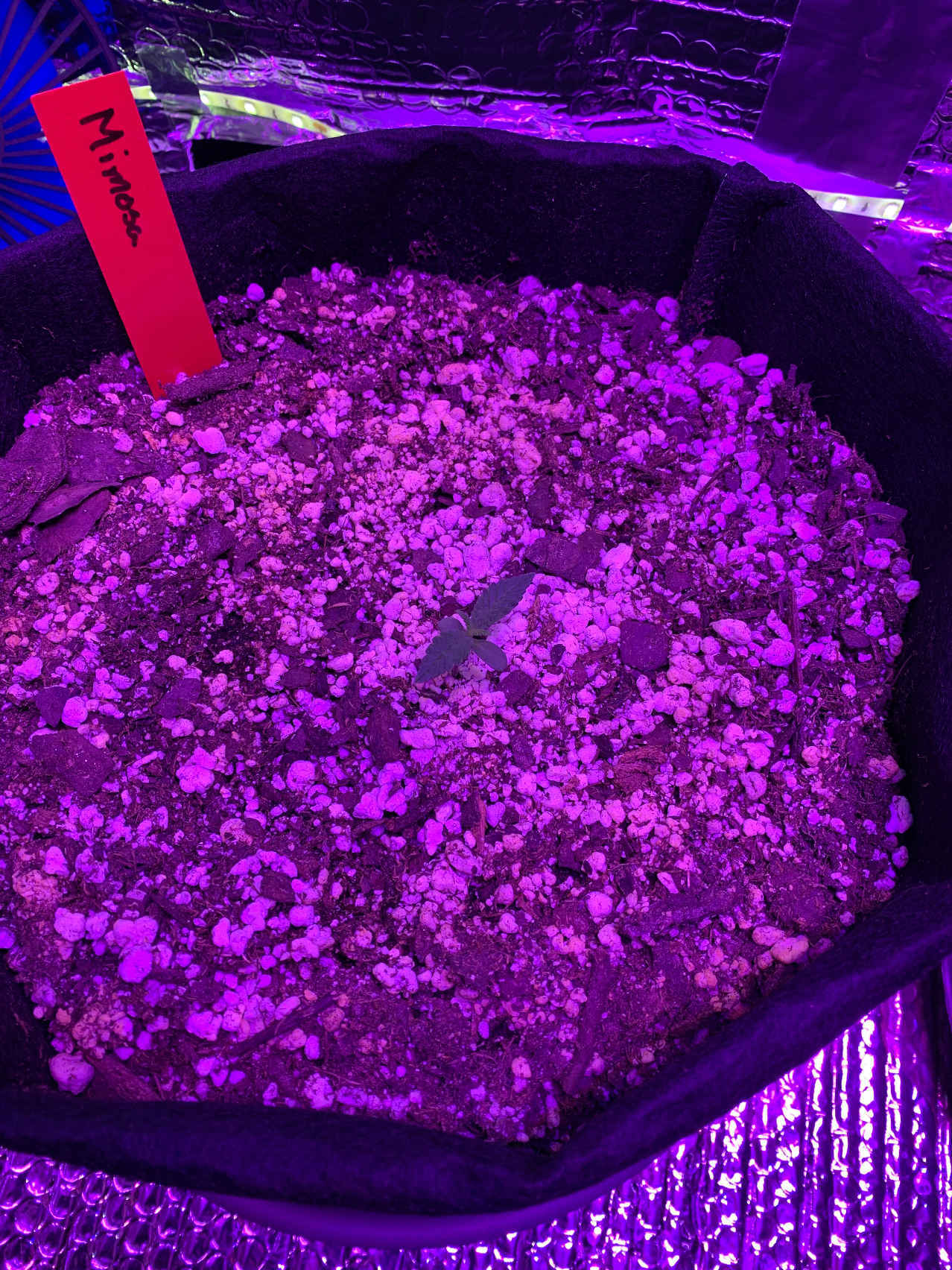 Nothing changed today. Good growth happening
2 years ago
Growing great. Watered today with 6.3PH. Very excited for the growth spurt once the leaves get developed.
2 years ago
Grow is good so far. Watered with 6.2 PH and going strong. Excited.
2 years ago
May spray the surface today. Top is dry to .5-1 knuckle deep. May just let her dry out and give them a big drink tomorrow
2 years ago
Sprouted above surface today already with 2 true leaves on there. Watered today with 6.2 PH water.
2 years ago
Watered again today with water PH'D to 6.2. Will most likely start aiming for a 6.5-7 ph level from here on out. Hopefully sprouting above surface in the next day or 2.
2 years ago
No sprouting yet. Humidity is a little low in the cab overall, keeping the dome so it's irrelevant
2 years ago
Seed soaked for 12 hours in water, planted in 70/30 mix of FFOF and perlite, Temp is 76.1F, RH is 44.2%. I have put a humidity dome on top to help with germination and turned aux fans to low to raise humidity.
2 years ago