skinx
Candy cane 1
May 4th
Growing in pro mix HP with sea soil mixed in 3:1 had a rough week when a fan fell on her and cut her in almost half but came back happy and growing well running 18/6 lights in vivosun 2x4 tent
Candy cane auto crop king
Well it's definitely not an indica I must have mixed the seeds up. She's a lambs breathe. D'oh!
3 years ago
Maybe another two weeks? See f the trichomes and the leaves make It
3 years ago
Hoping she will Last a couple more weeks. Trichomes are getting milky but no amber yet Leaves very yellow not exactly sure if it's just nutrient drain have fed for last time with nutes will flush and then let finish soon
3 years ago
Plants really sucking itself dry not too sure why so early wondering if it's genetics doesn't Seem to be the most stable
3 years ago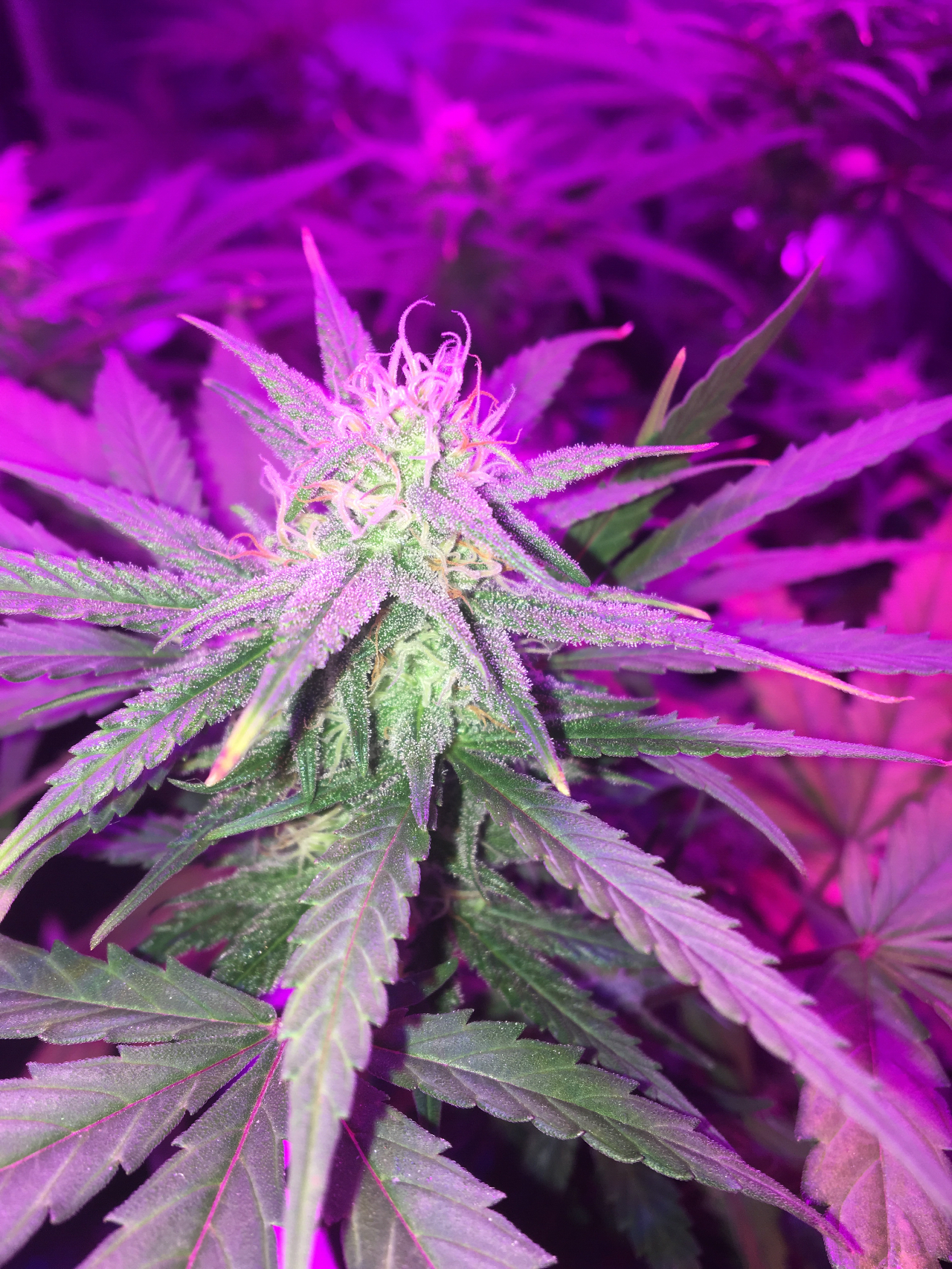 Leaves are changing quite quick on bottom but I want atleast a couple More weeks
3 years ago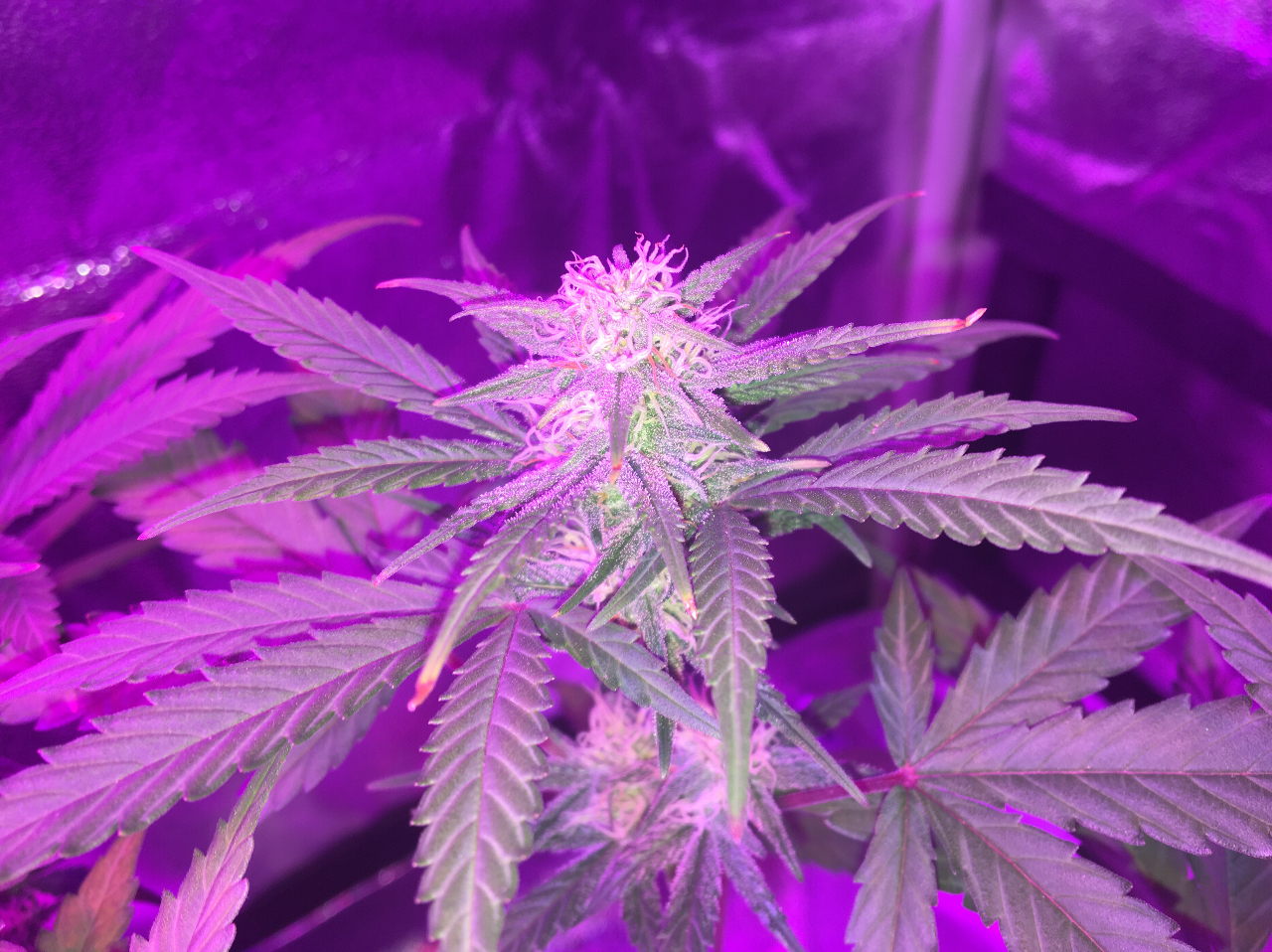 How's she going bud?
3 years ago
Honey, Ohhhh suga suga!
3 years ago
Loving all the bud growth
3 years ago
Grow my pretty , grow!!!!
3 years ago
gwr Did you top or just lst?
A slight browning at tips. Did run off ppm test was 333 but had been heavily watered before vacation and again to get run off to test. May have mixed nutes wrong last feed tho. Not sure
3 years ago
Came back from a few days away and everyone seems happy was having issues with my humidity and heat while away but everything is sorted now
3 years ago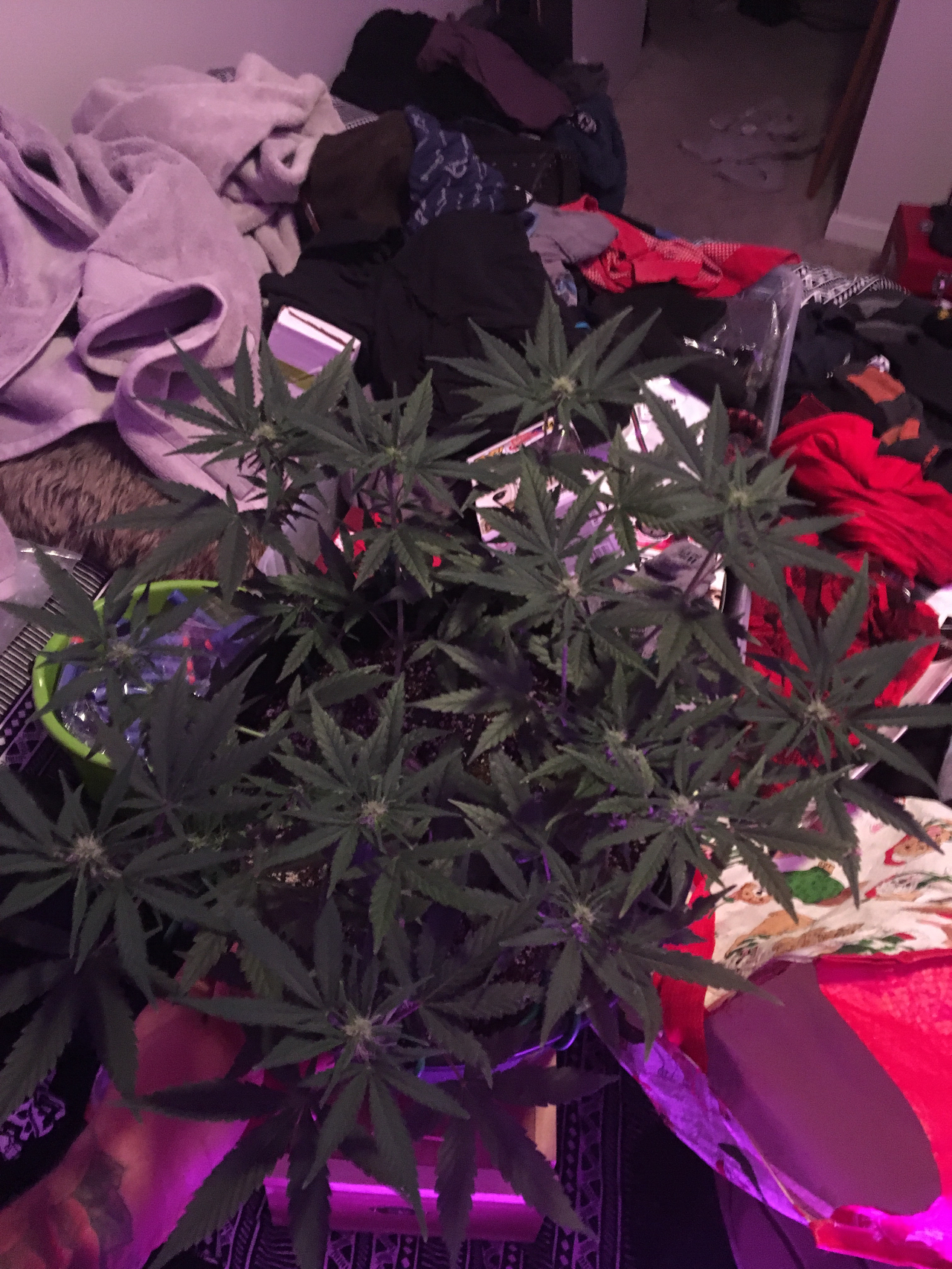 Almost to the last lst I'll do before I just let her grow
3 years ago
Day 40, how many More to go?
3 years ago
Getting big. Having issues with temp tho as it's getting into the 30c outside
3 years ago
A little more lst and moved up to the light on a riser
3 years ago
More white Hairs looking happy
3 years ago
Getting bigger by the day looks Ready for flower
3 years ago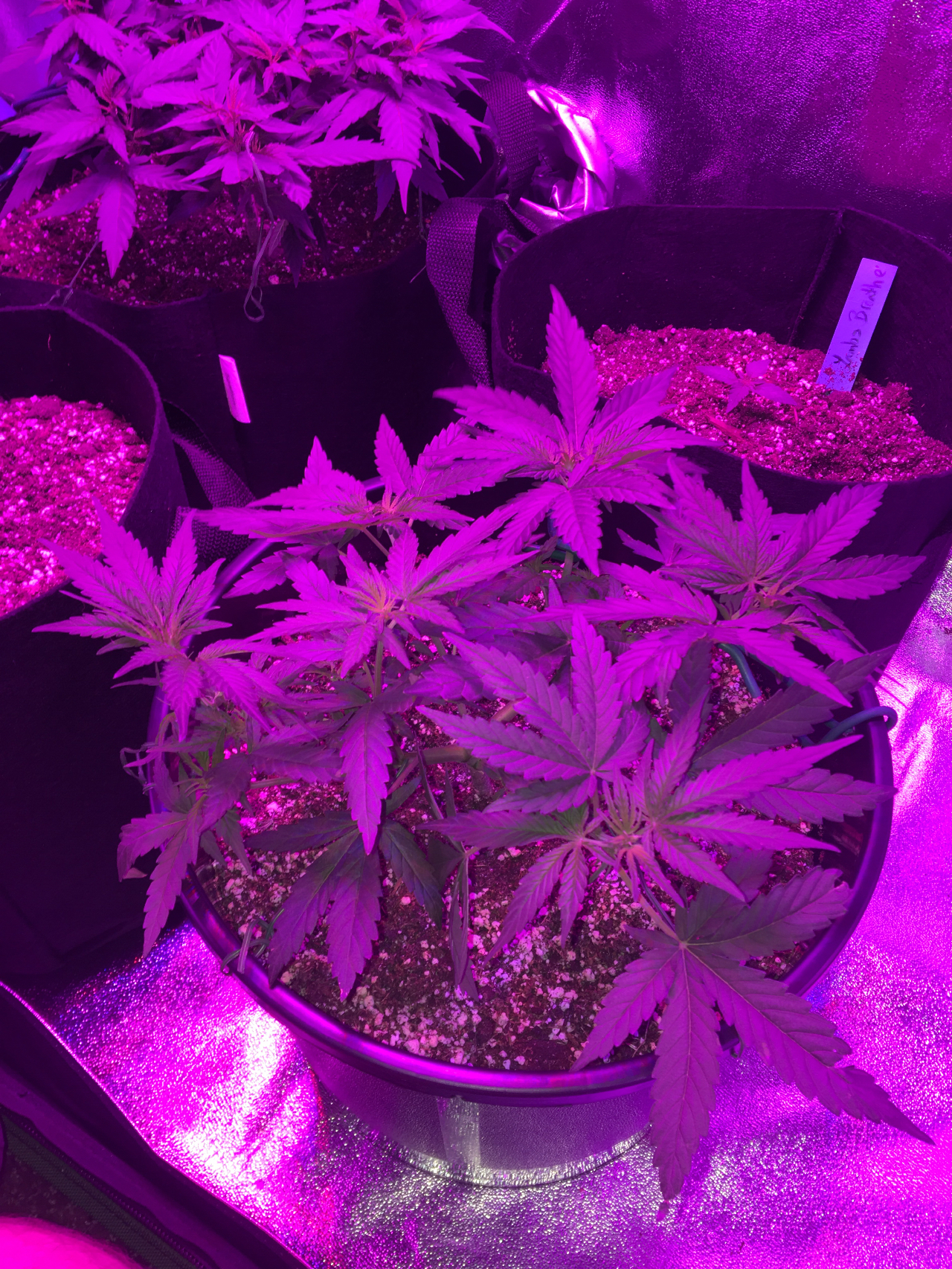 Had a rough week was cut in half by a falling fan but seems happy and liking the light
3 years ago