fozzybear99
White Widow Fem
From Efbe
Just popped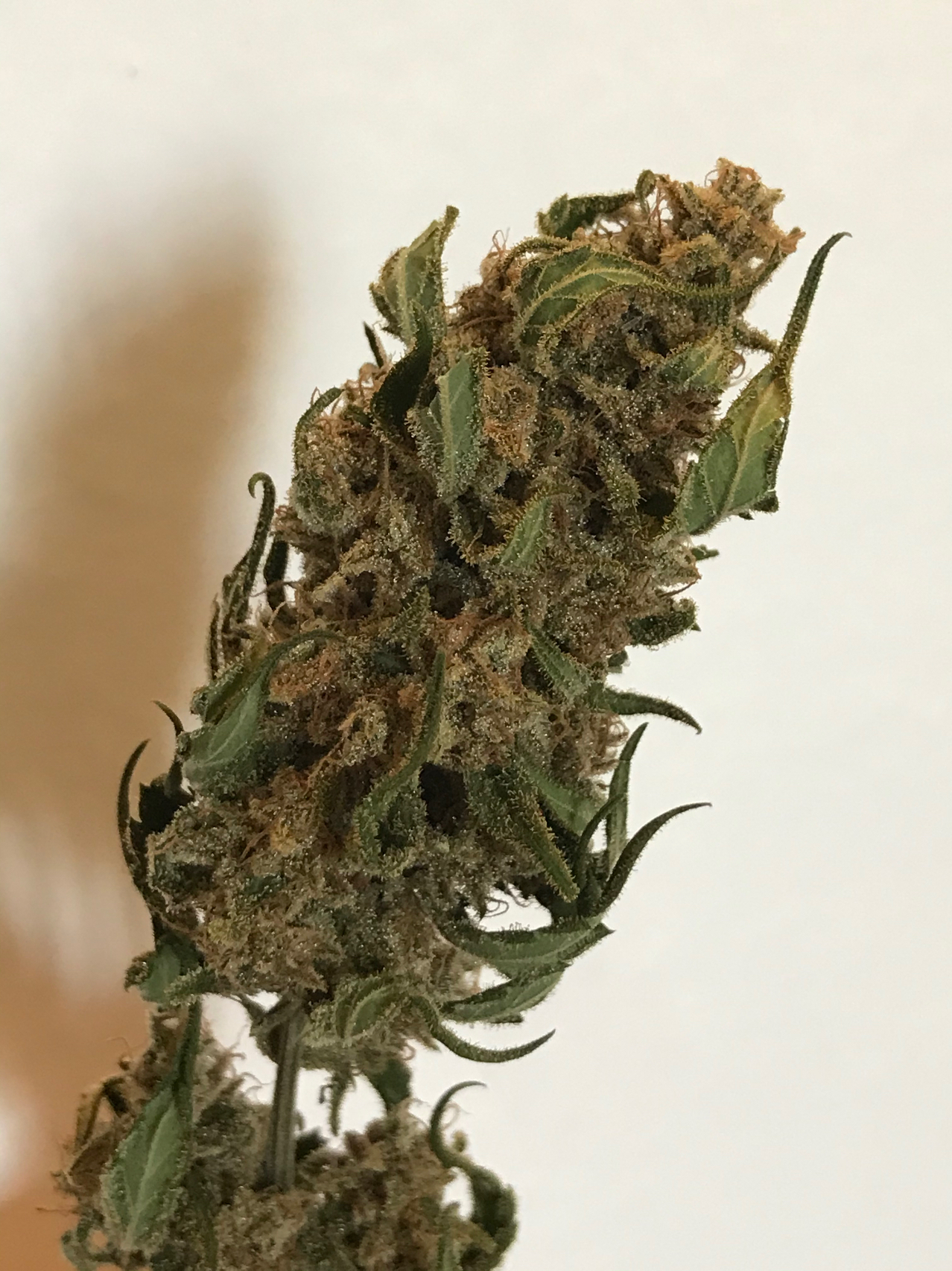 Cut on day 73. Cured for a week. Smell is kinda piney. So far its been my best grow. Net 13 grams though. Lol. Tiny plant.
3 years ago
fozzybear99 Thanks. Not the strongest but again, so very smooth.
Debating if I want to chop her this week or not. Im seeing some cloudiness and dont want any amber on this plant, this time. Shes almost week 6 of flower, day 72 from seed.
3 years ago
Updating just cuz I fed tea. Starting to get some cloudy trichomes at less than 6 weeks into flower. Might chop her down in a few days.
3 years ago
Nothin much going on. Just watering with ful-power.
3 years ago
View 3 additional comments
Getting frostier but not really getting fatter. Starting to see some cloudy trichomes so I don't know whether I should get ready to cut to try to push it. Will see after another week. Recently got another dressing of One Shot and DTE all purpose. Been watering with Ful-power.
3 years ago
Just added another 3tbsp of DTE All Purpose topped with bokasbi bran and watered with fulvic acid
3 years ago
Fed it some compost tea yesterday. However it also rained throughout the day. Looking like she liked her recent feed of One Shot and DTE All Purpose.
3 years ago
Just gave it 2 tbsp of One Shot and 2 tbsp of DTE All Purpose woth a small dash of TM7 and bokashi bran. Topped it off with fresh soil from the bin.
3 years ago
Just growing and getting hairy.
3 years ago
Buds growing nicely. Kinda stretched out in my opinion. Tomorrow is tea brewing day
3 years ago
Moved her into a 5gal smart pot. Going to tea feed her tomorrow morning
3 years ago
Went into flower yesterday.
3 years ago
Tied her down today
3 years ago
New shoots growing out just fine! She could be a bushy one. Just got a lightly brewed tea this morning. Tomorrow is the winter solstice so after tomorrow Im expecting her to be in veg for a long time. Hope it can flower before the summer
3 years ago
Topped her 4 days ago and new shoots growing out now. ☺️
3 years ago
Popped up this morning.
3 years ago