ILGM auto mix
Fall 2021
3 autos in shower
OG kush, bubblegum, jack herrer
About to scrap them all…lessons learned from a bad mistake..going to be pasteurizing all my soil in the oven before hand
a year ago
Critical condition..pray for her, for us 😅
a year ago
TheSocialGrower is this the bubblegum? my ILGM Herer auto had all kinds of weird issues that add up to big issues. gonna try the replacement seeds they send me, but prolly not gonna go back to ILGM for autos sadly
View 24 additional comments
Need a good Source!! ILGMs auto are very questionable..love ya gromiese 😘
a year ago
RawVibez Tried Cunuks, bought the "auto puk" Flippin god awful germination rate..like 1 in 4
MrStopPlayin Dam I using crop king right 💯 percentage germ rate with me so far
View 3 additional comments
Getting there!!! (Herer pic 1) og kush pic 2
a year ago
TheSocialGrower looking good!! everything i've seen from ILGM seems like they have some unstable auto genetics, has that been ur experience with this grow?
RawVibez No real complaints so far, other than that bubblegum..I also haven't ran other beans yet from other places..just started some from Canuks seed, but have had a horrible germination success rate so far..at least all my ILGMs popped
RawVibez I have a mite problem though..about to bug bomb these babies
View 2 additional comments
This bubblegum is handicapped I swear
a year ago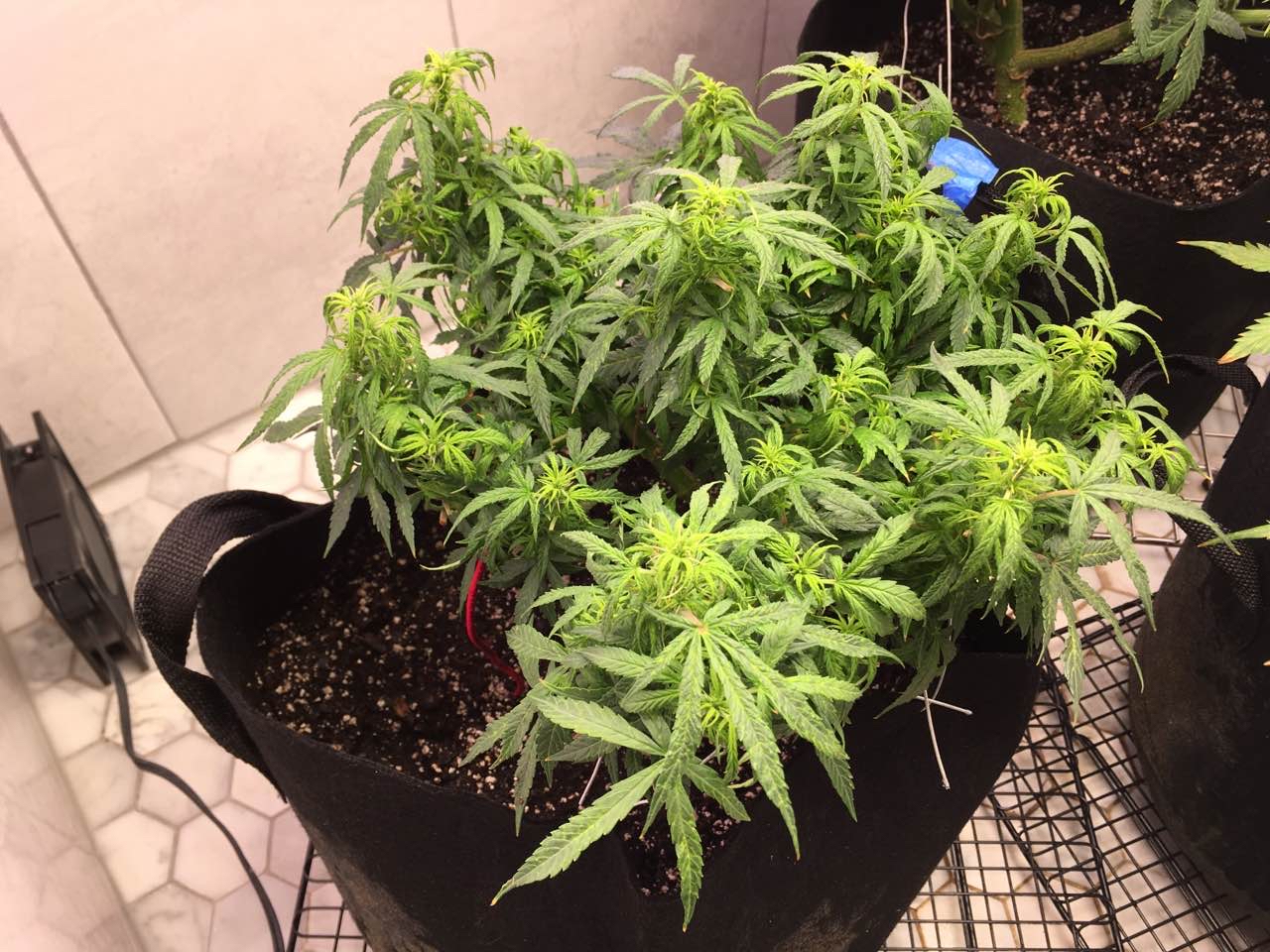 The deed is done..bug bombed the shit out of them last night. This morning 2 heavy washes with PH balanced water and a flush…they are already looking happier
a year ago
Got that supplemental lighting yo..girls are loving it!
a year ago
RawVibez Barrina t5 LEDs grow lights. got an 8 pack of 2 footers..chose those on Amazon after comparing like 20 others
RawVibez Except one doesn't work😞 they don't get hot at all..so far so good
View 4 additional comments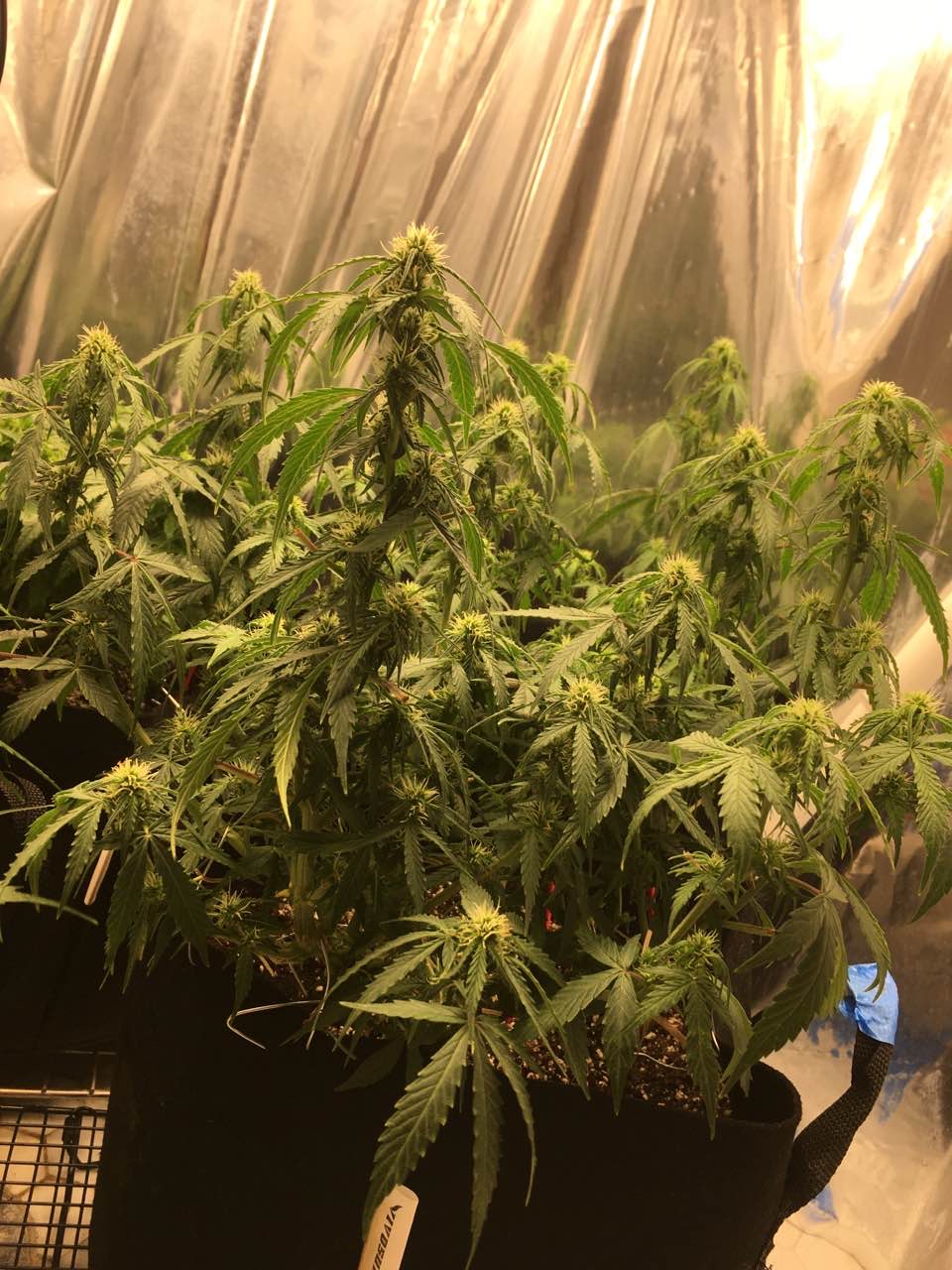 Stackz on stackz on stacks
a year ago
53 days and this auto still isn't flowering!?!
a year ago
53 days and this auto still isn't flowering!?!
a year ago
I rock this stuff for pest control anyway…fly traps are just a cool little visual addition
a year ago
Venus fly traps for some pest control!? 🤷‍♂️ looks cool at least
a year ago
stick e fingerz Dang bro that's interesting 🤔 looks cool for sure let us know how they work
RawVibez Don't really give a shit…they were 2 bucks
View 11 additional comments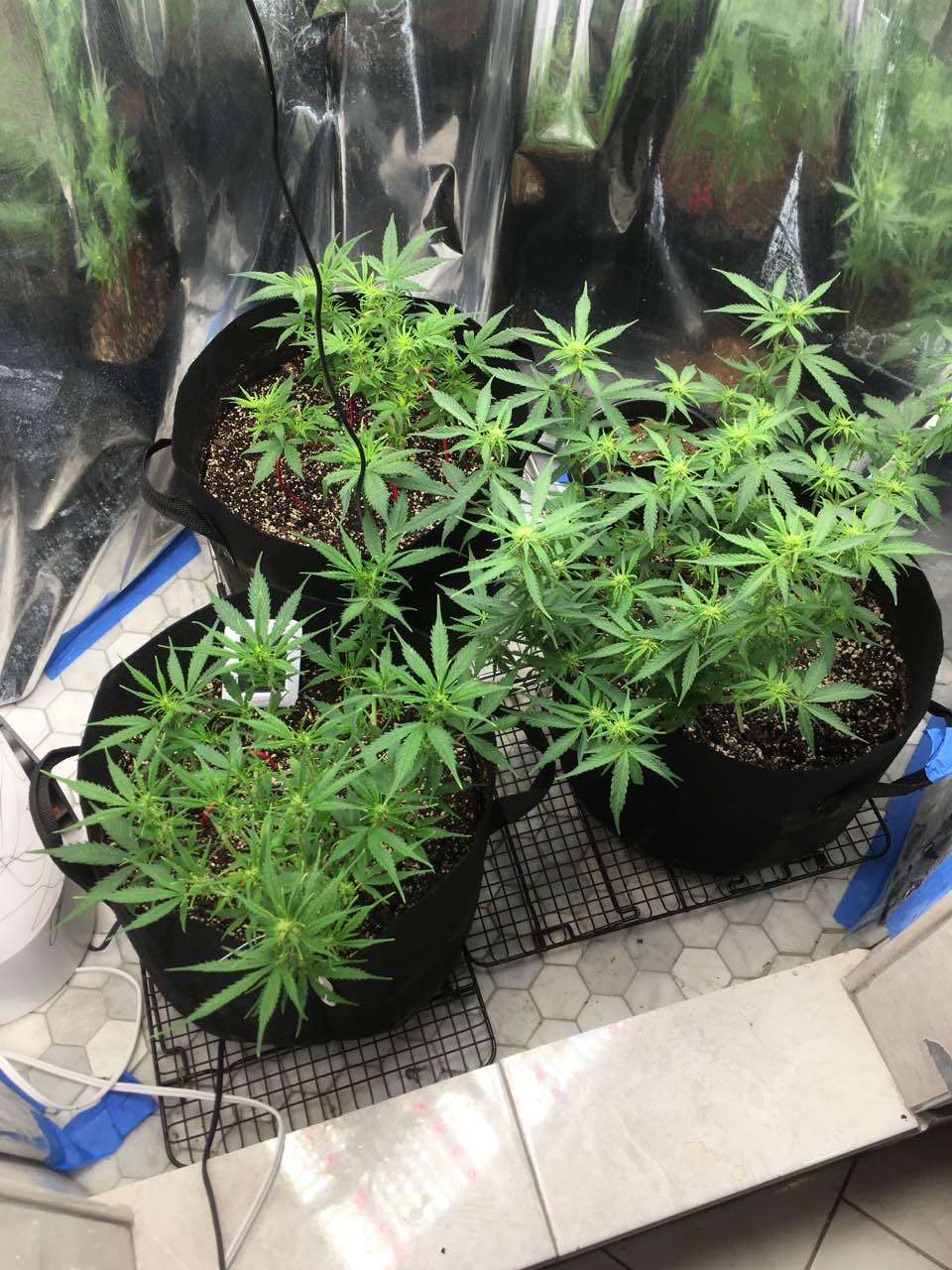 Heavy defoil 2 weeks into flower, I wish I would've waited to do any defoliation..I think I lost a lot of growth doing some in veg with autos
a year ago
Why would I be getting orange pistils so early into flower?
a year ago
Caliban Maybe lights or temp but pistols are not the final arbiter of plant readiness. Autos are funny plants like that. I only grow photos.
View 8 additional comments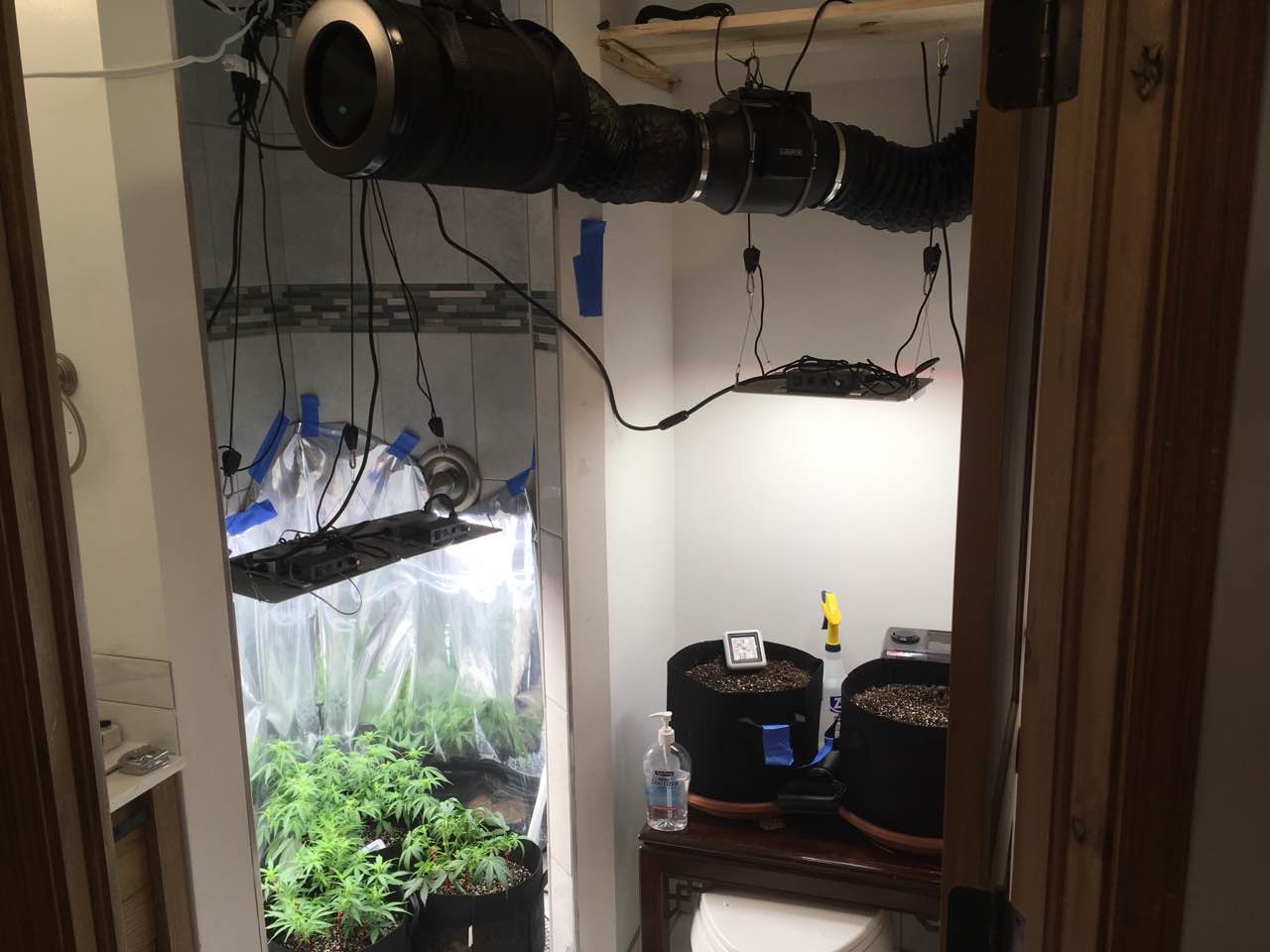 Grow space to legit now 👍 so much for a "quite" ac infinity fan..that sucker is loooud
a year ago
Haircuts all around..these autos seem to respond well to a light defoliation every other week
a year ago
And the flowers begin!!
a year ago
Ooo so pretty!
a year ago
Aaah!! What's eating my plants!? I see nothing. Any good IPM tips out there?
a year ago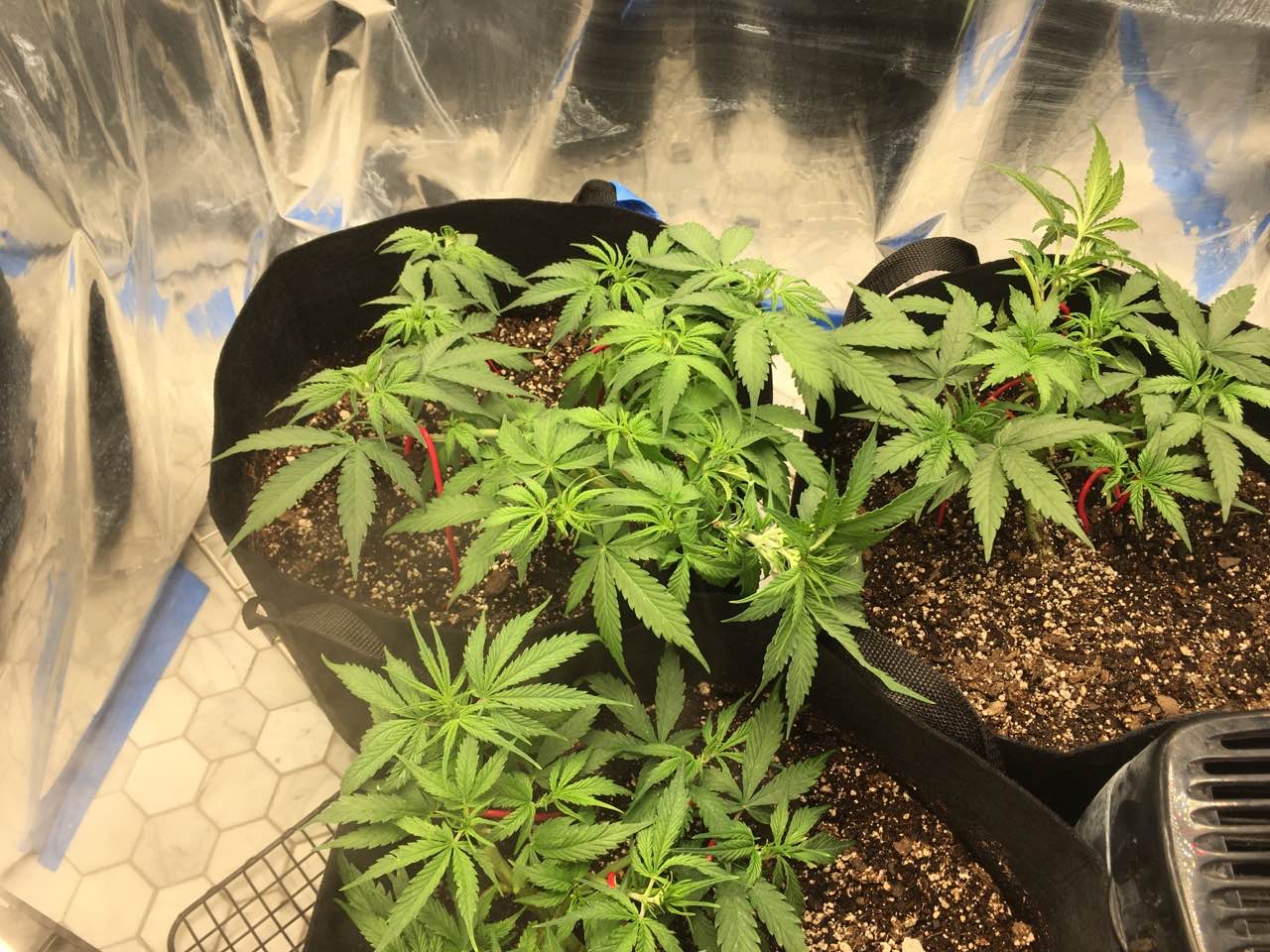 Girls had some PH issues that got worked out.
a year ago
wahooville I'm growing the same mix at almost the same age as yours and also had some ph issues. Did you just flush the soil with lower ph water? What kind of light are you running? Mine are stretching up a bit more but aren't as filled out.
RawVibez My PH was low so yes, I added a higher PH water to get it back up past 6. I have 2 Spider Farmer SF 1000 on these babes
RawVibez Using the Fox Farm trio for nutes, plus cal mag and a root booster
View 1 additional comment