OG Kush
LARGE BONSAI POT
~ OG Kush (bonsai) 60cm Pot ~ (Autoflower) ~ CANNA Terra Professional Soil ~ 20/4 Light Schedule ~ WATER ONLY GROW (no nutes)
Grow Complete !
2 years ago
Day 14 - HARVEST & WEIGHT
2 years ago
zenmaster Left to dry hanging for 14 days, today I chopped and trimmed her up and stored in a glass jar ready to start the curing process END WEIGHT: 26.3 grams I'm honestly surprised and so happy with that, I wasn't expecting a yield only 2g short of an Oz from a small water only grown plant but I'm very happy with that, this is currently my highest yield from a single plant alone
Day 0 - Cut and Dry
3 years ago
zenmaster It's been over 48 hours now that I left the OGK in darkness I have removed the soil from the bottom of the roots and snapped the ends and removed all soil I have now attached string to the bottom, hung upside down and put into the dark tent which I will now leave for 7-14 days and check in between to see how she's drying
Mr.Tee Wow beautiful roots 🤩 an awesome 👏 harvest how the dry a cure turns out immaculate 👌
zenmaster @Mr.Tee thank you man I appreciate it 🔥✌🏽
View 22 additional comments
Day 77 - Week 11 from soil DARKNESS !
3 years ago
zenmaster Maybe I could've let it go another week but the soil was drying out and all the leaves are yellowing, trichomes are looking milky and pistils are about 80% amber all over So I have moved her into a different tent to give her 48 hours of darkness before cutting down to hang and dry
Day 70 - Week 10 from soil
3 years ago
zenmaster She's fattened up a lot this week I think she will be ready for harvest next week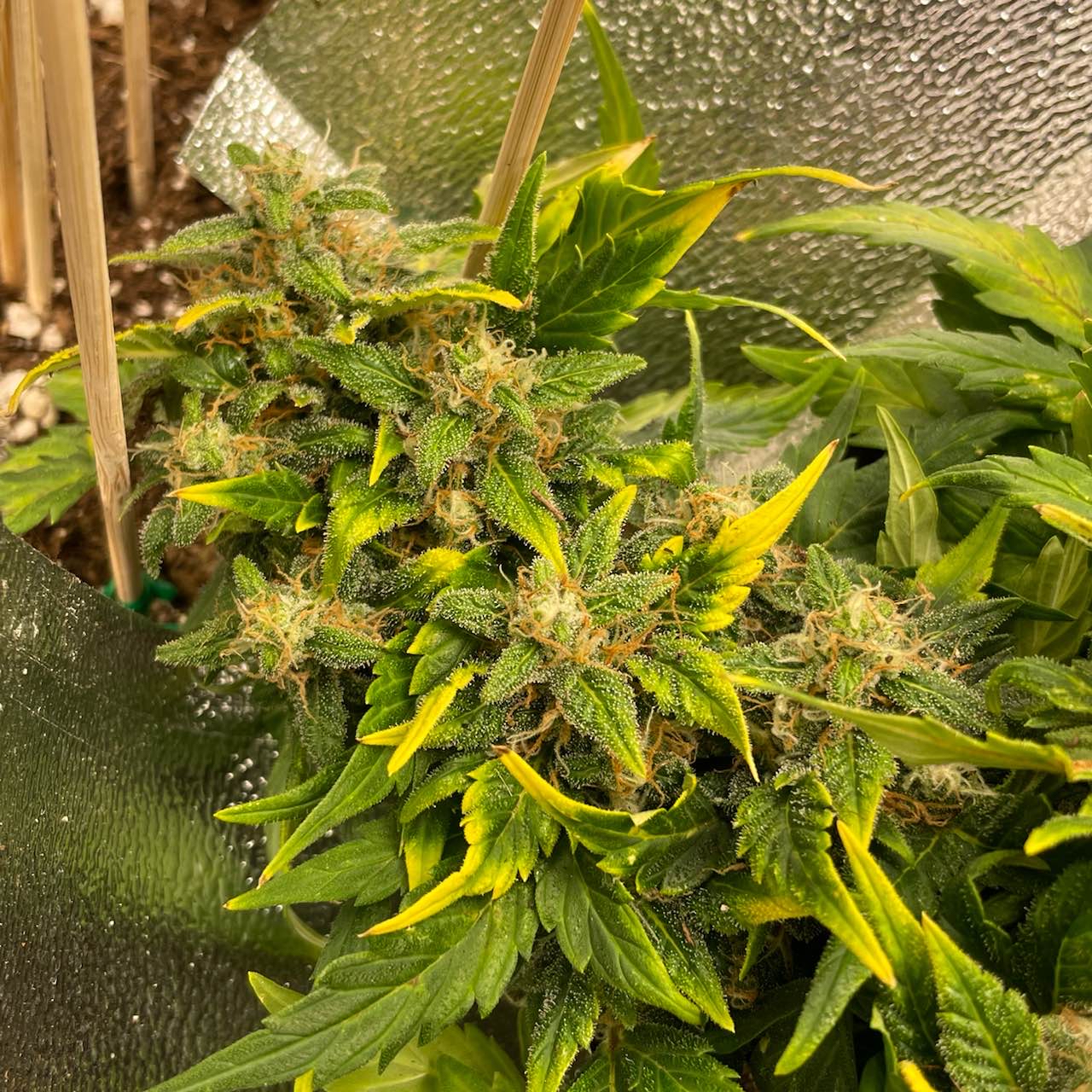 Day 63 - Week 9 from soil
3 years ago
zenmaster Major defoliation done today, I'd say about 80% of pistils are now turning amber, I want to keep it going a little longer to allow the lower bud sites to get some more light and fatten up, I predict she will be ready for harvest in about a week or 2 weeks
Day 56 - Week 8 from soil
3 years ago
zenmaster Slowly working on fattening her buds About 20% pistils turning amber More defoliation done over this past week No complaints with the OGK !
Day 49 - Week 7 from soil
3 years ago
zenmaster She's starting to get a sweet smell and very sticky, re adjust LST sticks and removed a few leaves over this week
Day 42 - Week 6 from soil
3 years ago
zenmaster No complaints at all, she's looking amazing, branching out super wide, loads of bud sites and pistols shooting out, re-adjusting LST almost everyday as she keeps growing bigger I'm excited to see how she turns out
zenmaster Just a mid week update to say happy 420 everyone !! Things are looking good here the OGK is an absolute bush ! Removed 2 fan leaves and re adjusted LST The NL in the back is looking good her 5 pointers are finally here opening up and work on her 4th set Currently struggling with germination of the PK but hopefully I'll have some work eventually and I'll make a separate log for them
Day 35 - Week 5 from soil
3 years ago
zenmaster Looking amazing !! This is my favourite stage of growth, each day she pops back up and spreads her leaves out, re adjusted her LST and did a full water today ! All green vibrant healthy leaves no complaints
Day 28 - Week 4 from soil
3 years ago
zenmaster Very minor bit of LST to allow lower branch some light Pistols shooting out of each node showing female sex So far so good :)
Day 21 - Week 3 from soil
3 years ago
zenmaster So far so good She's looking very healthy, very green, 3 point leaves fully through and currently working on its 4th node Full water mister
Day 14 - Week 2 from soil
3 years ago
zenmaster 2nd set of Saturated leaves have come through and she's looking healthy, leaves a little droopy from under watering so just gave her some water
GOOD AND BAD NEWS
3 years ago
zenmaster Okay bad news first, this grow was meant to have purple kush and northern lights but unfortunately those 2 seeds did not make it and I believe they died which is VERY frustrating as I now need to buy more... But good news ! Is the OG Kush in the bonsai style pot has finally popped through the soil and I think looks healthy so far, so I will continue to update this one separately and when I get my PK and NL seeds I'll make a separate log for those 2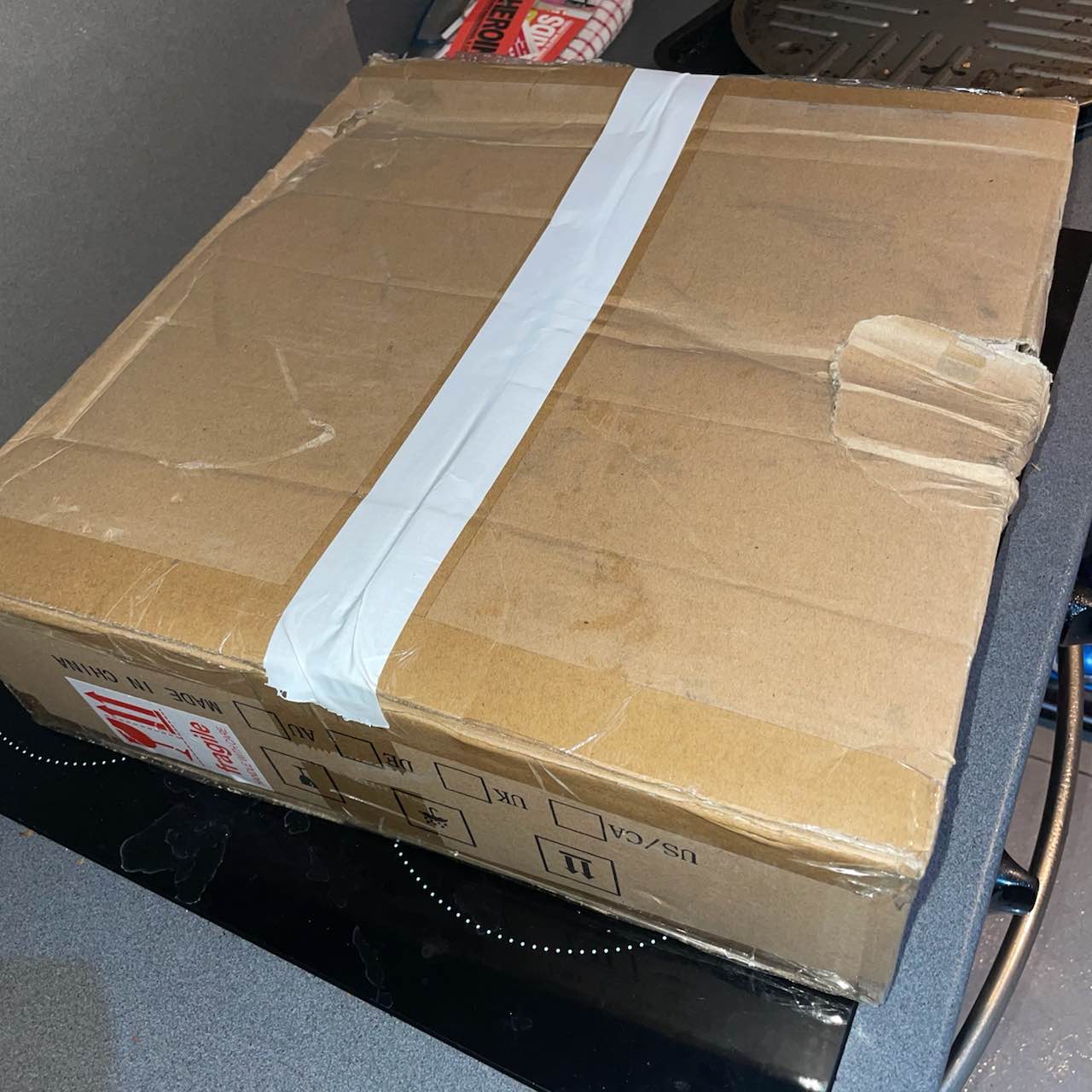 NEW PROJECT NORTHERN LIGHTS (left) PURPLE KUSH (right) OG KUSH (bonsai pot) ~ All Autoflowers ~ ~ TS1000 MarsHydro ~ ~ Water Only Grow (no nutes) ~ ~ 20/4 Light Schedule ~ ~ CANNA Terra Professional Soil (img 11) ~ 6/3/21 : 7pm - put all 3 seeds in water to leave in darkness for 24 hours (img 1-3) 7/3/21 : 8pm - the OG Kush hadn't sank so I left it for another hour and it did, so all the seeds sank to the bottom, I then put them in moist paper towels inside a ziplock bag for humidity, inside a dark box and will store for the next 48 hours (img 4-6) 10/3/21 : 1am - none of the 3 seeds popped open, the towels dried up so I have re-misted the towels and put them back in the box, will check again tomorrow 11/3/21 : 4:30am - all 3 seeds have now just popped open, I want the taproot to about 1 inch long so I will check later tonight but it's good to see all 3 are looking good with their germination process so far I was a little worried as it's taken longer than 48 hours but a similar thing happened with my cup challenge (img 7-9) 12/3/21 : 4:20am - I thought the taproots would be done by now but they didn't grow anymore since yesterday so I'll give it another 24 hours.. not happy about this but it could be because I have it on top of a heater but it's still pretty cold so that may have slowed it down ? And the seeds are a few months old so could be slow process ? 13/3/21 : 4:20am - just checked on them and the taproots still didn't really grow any longer and I'm not sure why but it's been way to long to keep them germinating so I have planted all 3 of them in soil now as soon as the light turned on, so hopefully I will update soon when they break through soil
3 years ago