plantet
Purple Frost CBD
Fall 2020
recent transplant and looking happy about it
Dried just under 3oz
2 years ago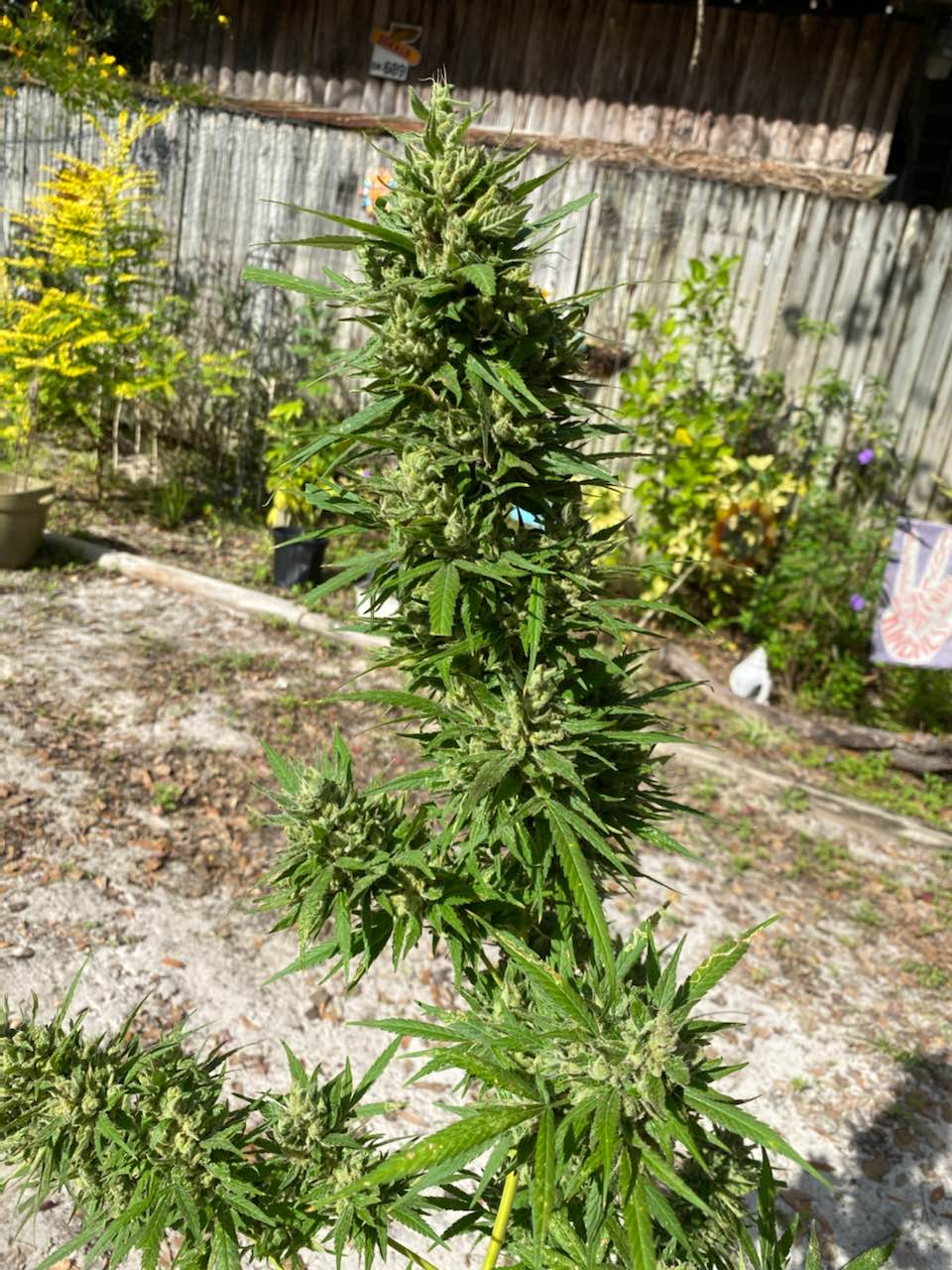 A full number of days, squeezed through the flush but I think she'll dry out anything residual. Went for no fan leaves before the chop on this one. A pleasure to grow, was pretty much water and fertilize from the start to get to fuller sized buds than I have grown before and I can say bigger potting makes a difference. While I didn't seem to have any problems with nutrients (the soil being a right choice for growth development and potential) I fought back some thrips which left minimal damage. An easy strain, abiding in your garden resiliently with less attention needed for the major-time.
3 years ago
low shot you can really see the plant more in this angle, the way this one grows.
3 years ago
Been a while since an update.. is flushing now and finishing well. Garlic water on the foliage has been helping her fight off those thrips. Had to cut out a small piece of bud rot but other than that she's been packing it on.
3 years ago
Good budding it has been good hopefully will continue its course in stacking those bracts!
3 years ago
Noticed more angular growth due to "door-hanging" via greenhouse.
3 years ago
Buds are starting to build, treating with a foliar spray against thrips.
3 years ago
Obama Kush x Skunk #1 CBD-Hemp variant Recent transplant into 5 gallon
3 years ago