Papaya Bomb
Purple City Genetics
Papaya Bomb clone in FFOF. Fed with FF Bottled Trio and grown under a Mars Hydro TS600 (100w). Bred by Purple City Genetics.
Smoking up the last eighth of my harvest. Sad moment lol
6 months ago
GrNadeGrade I fear I may be in your predicament in a week or so…😢
tomclancy Yeah same. Two weeks till my next plant is ready to chop.... then dry 😑
tomclancy Man I'm all out. Just chopped one on Sunday. Will be smoking for 4/20 no matter what lol
View 3 additional comments
Post-cure nuggage for ya filthy animals. Smells of sweet citrus and cat piss. Very satisfied.
7 months ago
View 2 additional comments
Trimmin and baggin into Grove Bags. Smells amazing.
8 months ago
Drying coming along nicely. Still maintaining 60rh/69-71F
8 months ago
Beginning of drying phase. Climate sitting between 55-60RH and 67-71F. Hoping to push about 10-12 days of drying.
8 months ago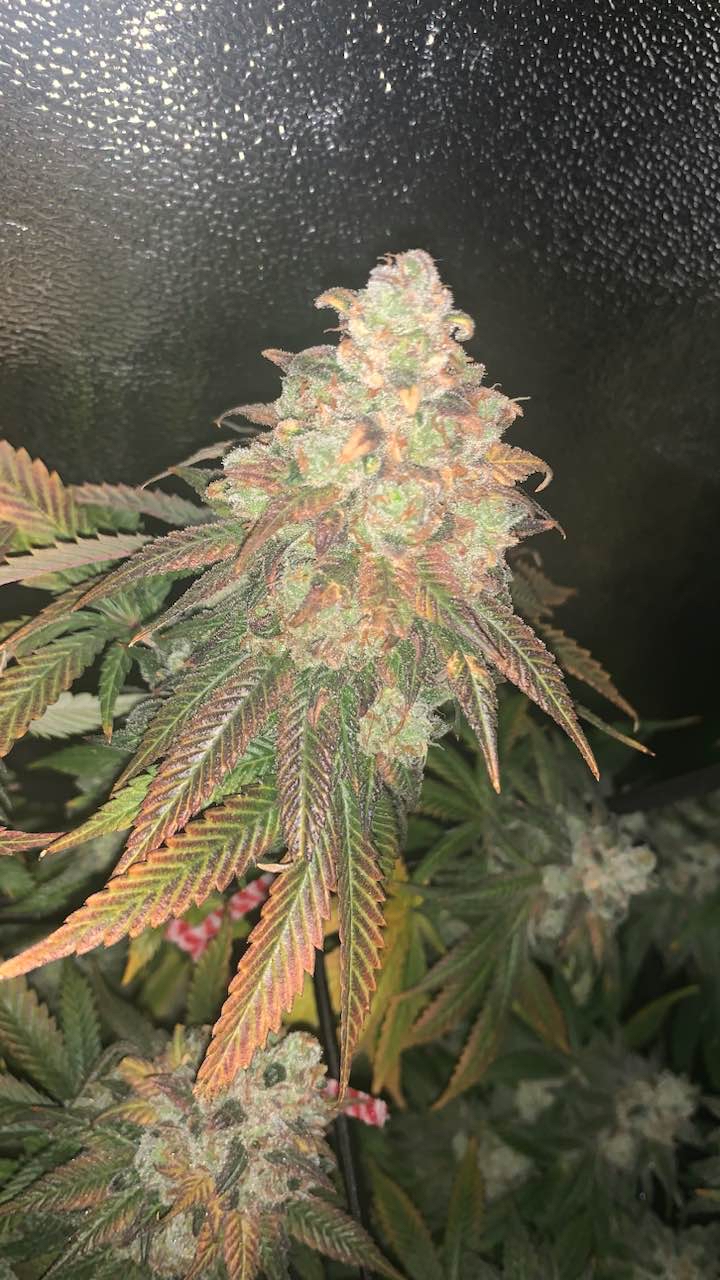 Chopping tomorrow. I let the soil dry out to stress induce some extra resin production and bud swelling. Got about 15% amber trichomes. Leaving her in the dark for a day or two.
8 months ago
Triches really taking their sweet time. Flush was successful a few weeks ago, ppms in the lower ranges.
9 months ago
Taking a bit longer than expected.
9 months ago
collin.parker I had one auto strain go like 110 maybe lil more. Looks good
collin.parker Just watch them trichs they'll flip a switch on you
559cultivation Thanks man, haven't grown any autos yet, maybe in the near future. But yeah, i've been checking trichs daily, still mostly clear on the calyxes.
View 1 additional comment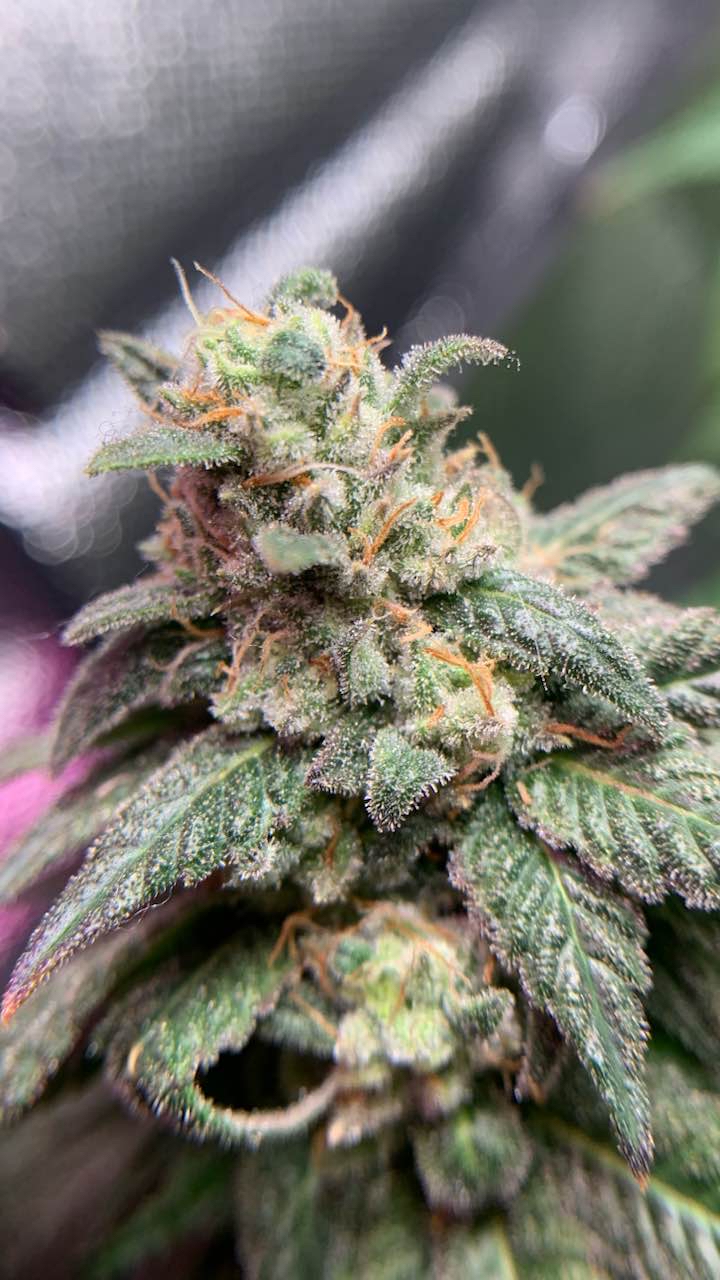 Day 55 of 🌺 about another week until chop.
9 months ago
Day 49 of flower.
9 months ago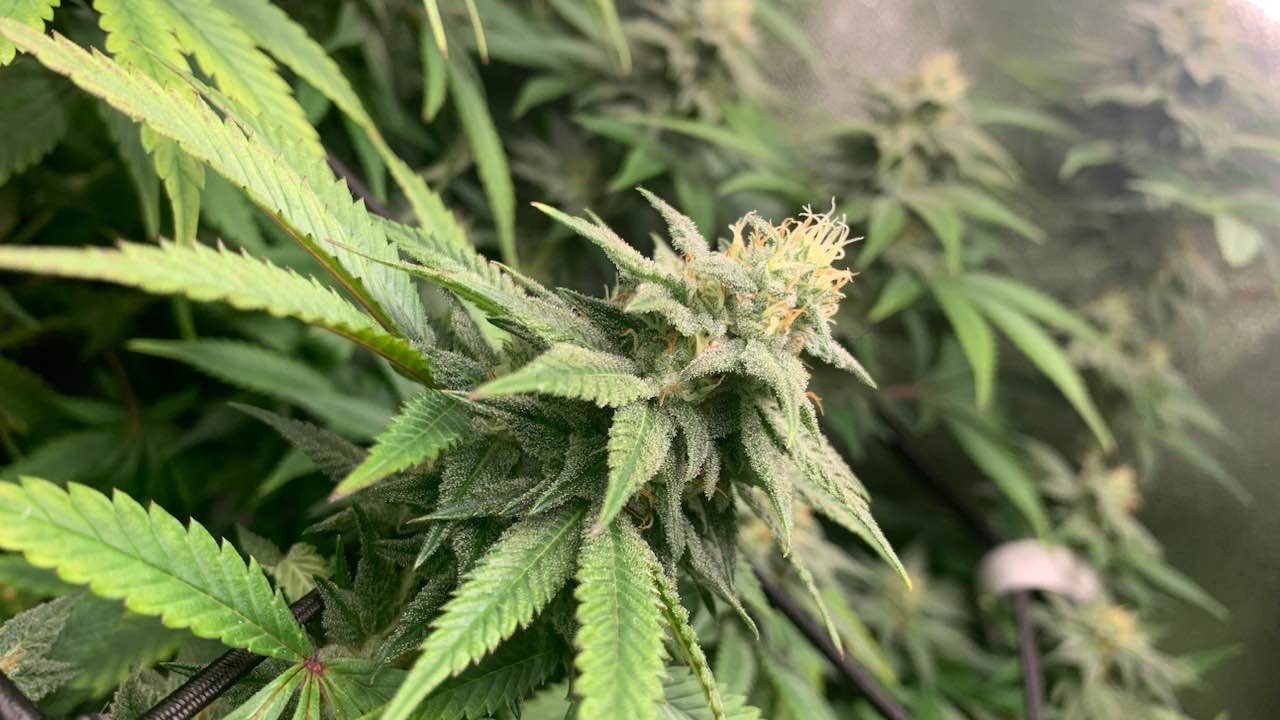 Almost at the end of week 5, smooth sailing.
10 months ago
End of week 4 of flower.
10 months ago
The girls are coming along nicely, had to HST that unknown strain (she was a stretcher), but otherwise she's recovering smoothly.
10 months ago
Day 8 of flower. Mag def finally cleared up. Added an unknown strain into the tent, found her growing outside a few weeks ago and veg'd it seperately.
a year ago
bigbudhopes20 Have ever dealt with some kind of gnat? I got some strips that go into the soil that they attract to and stick on. I also got DE food grade to cover the soil with lightly but I won't have it in till the 26th. Do you have any suggestions if you have?
559cultivation yeah i have, not really much you can do until you get those sticky things unfortunately. the gnats don't cause too much damage, but it's better to get rid of them before it becomes an infestation.
bigbudhopes20 Ok yea I got those sticky things already in the soil. So far within couple hours there is 4 throughout the 3 pots. I don't think I have many but hard to tell. I shook the pots a bit to try to get any live ones to fly out and go to them too
Getting some good coverage.
a year ago