BGK
Two headed beast!
5 Gal fabric pot, Fox farm soil and nutrients, slow releasing enhanced perlite from harvest hero
Almost at 100 days! Thought the buds would get thicker but I'm thinking this is it now. Final flush before lights out and then chop. Still get overall!
8 months ago
Moved the girls to 12/12 on Black Friday
10 months ago
Accidentally attached my GM in the last post. This one is BGK lol
10 months ago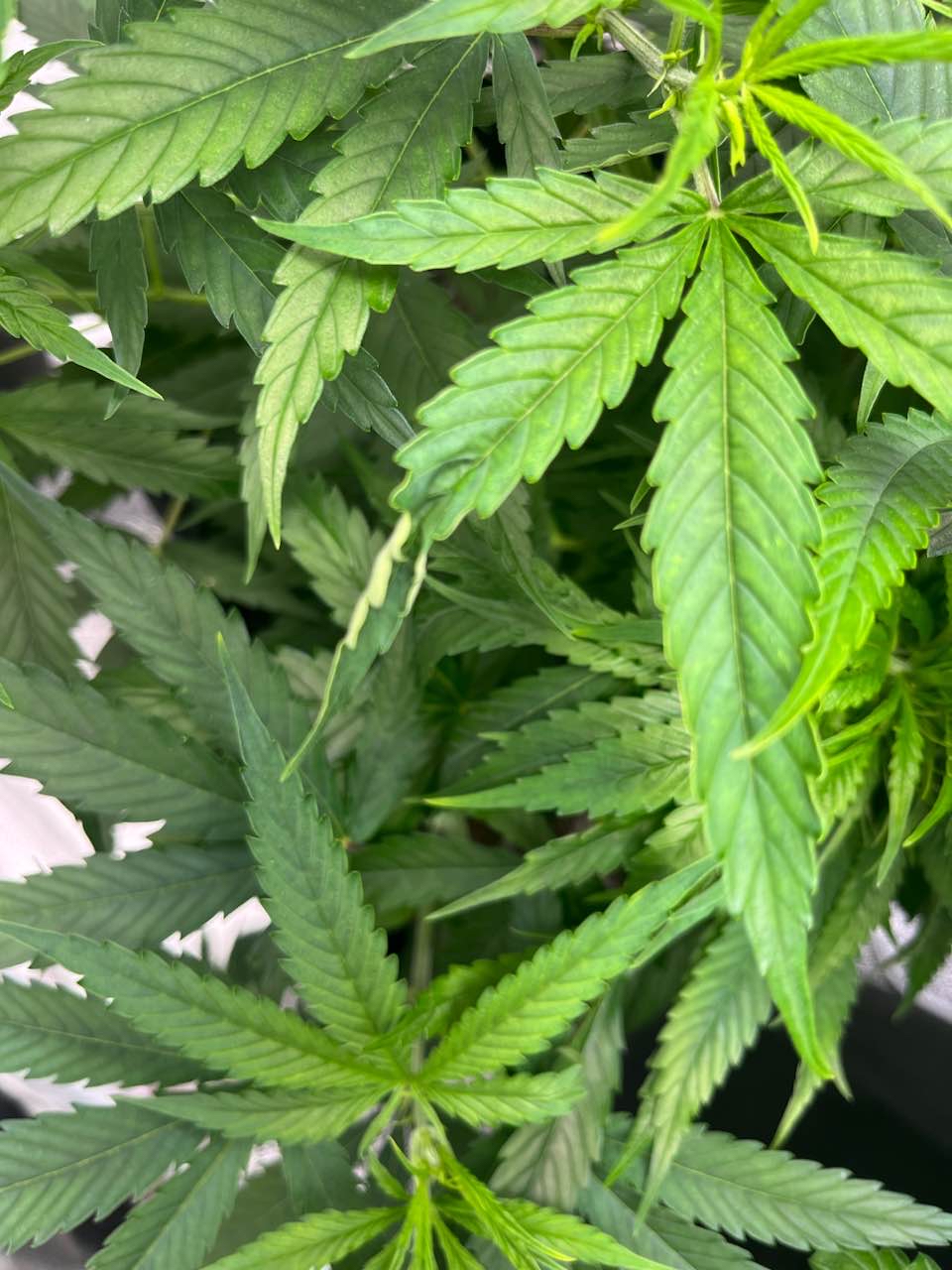 Anyone know what could be causing discoloration and leaves curling inward? Just top dressed with worm castings thinking it was a nitrogen issue. I'm thinking it's because the plant has deformity. My other plant is on exact same feeding schedule and it's perfect
10 months ago
Kushwards Slight light burn maybe? Is it taller than the others and closer to the light?
drada Hmmm I did change the intensity on my light recently so that could be it 🤔 this one was a little special from the beginning so it's possible it couldn't handle and the other plant could
drada It's a little shorter than other plant but I'll try turning it down, thanks!
View 4 additional comments
This plant has this weird deformity where it naturally had two main tops but one of them has the nodes growing very weird. Yesterday (11/15 @ lights on) I topped the more "normal" looking stalk. Any suggestions on what to do about the deformity? A part of my wants to see what happens in flower but I don't want plant to waste energy
10 months ago
Couldn't find what I wanted to LST so used a clothespin to tie down one of the main stalks and allow the other to get light. This plant naturally grew two heads without topping
a year ago
Colors a bit off but overall I think she's doing fine! First time growing this strain so it's possible this is to be expected?
a year ago
This is why she's a two headed beast! Probably won't top this one but will begin LST soon!
a year ago