dmbarrera
First Autos
Spring 2022
Two seeds, Fox Farms Ocean Forest, FF Dirty Dozen
Purple Lemonade (420 Fast Buds)
Responding well to lst
2 years ago
Little LST today 😁
2 years ago
Put a curtain up to contain the humidity in the veg tent and away from the flower tent that I have a dehumidifier in...it works... was 98% in there when I got home from work. Turned the humidifier down some. But huge growth since yesterday. 😍🤗
2 years ago
Just pics today.
2 years ago
View 1 additional comment
Doing that weirdo dance! Foliar spray last night. 🤣😁🌱
2 years ago
They're growing faster now! 🌱
2 years ago
dmbarrera Thanks! I'm loving watching this little mutant next to her perfect sister. So cool!
These girls looking good. 2 more hours till lights on in my other tent...so I'll wait...
2 years ago
Gave them some Kangaroots with their water today 🦘💚
2 years ago
Just pics today
2 years ago
Funny looking leaf on one of them 🌱💧
2 years ago
Huge growth since yesterday!
2 years ago
Plain Ph 5.9 water 💧
2 years ago
She seems slow. Maybe I'm just impatient...😅
2 years ago
dmbarrera Haha. Thanks. I guess I forgot it's slow at the beginning.
T_BlicXy about when do they start growing a lot everyday, i'm a new grower my seedlings seem kinda slow but seem to be up with this one maybe a little ahead and one below
View 5 additional comments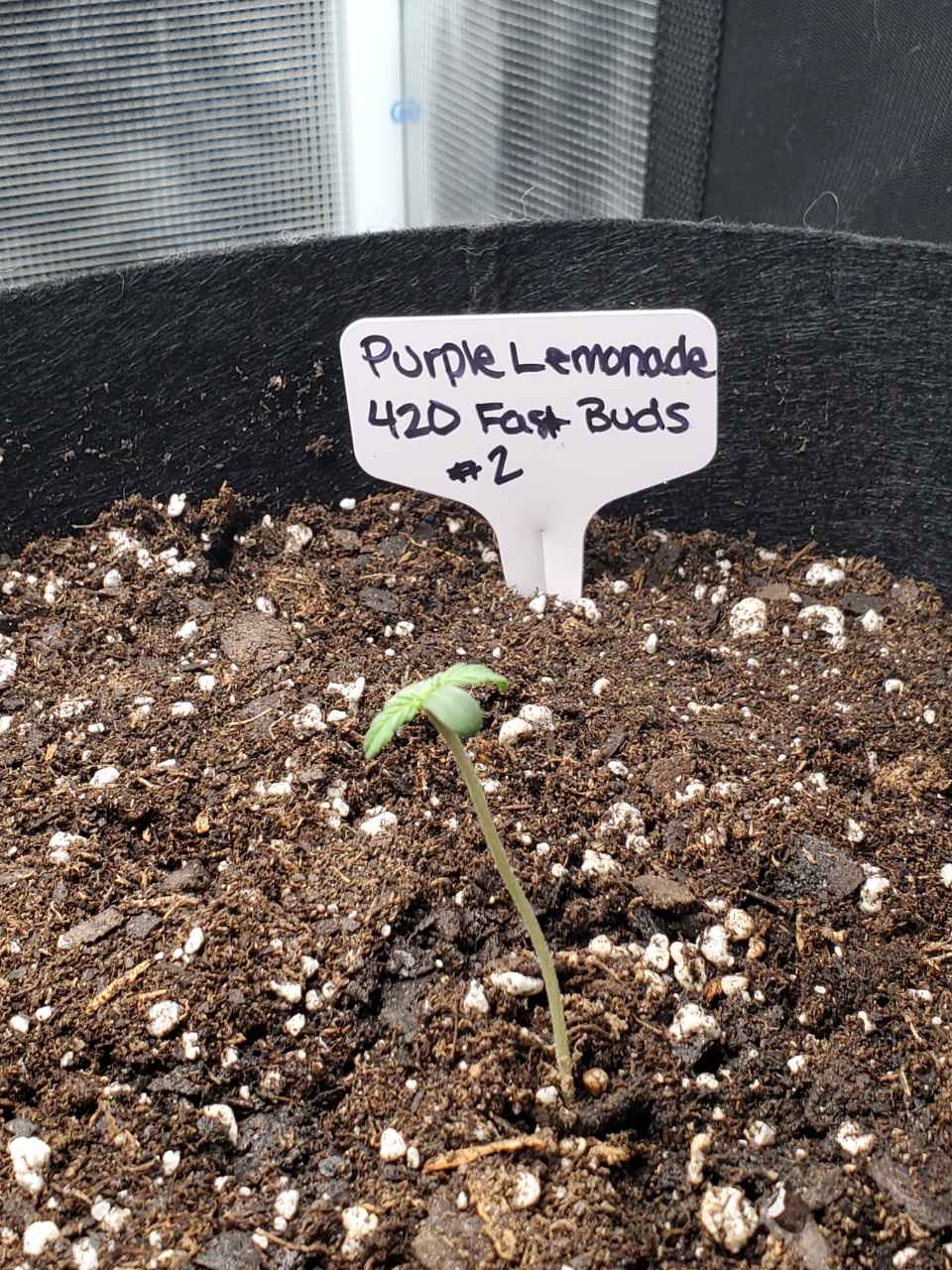 Moved to 5 gal pots. Added plenty of Great White.
2 years ago
View 12 additional comments
Sprouted yesterday. Took solo cup off and put humidifier in tent, lowered light. 77F 72% RH
2 years ago
GreatNorth I was looking at getting the same seeds from 420 F.B. Excited to see how they turn out 🤙
dmbarrera Man. So am I! Looks like they will hopefully have some beautiful colors!
GreatNorth Yeah the pictures online looked great! hope you get the same results 🤟