drja
Trainwreck
TW
ILGM trainwreck from seed
Slow new growth and still rapid yellowing of lower leaves
4 years ago
Still recovering from gnat eradication, think it looks ok, going to take another week to be sure.
4 years ago
Discarded most of the discolored leaves. New growth looks ok.
4 years ago
Turned lights off for a sec to get a better picture
4 years ago
Some nutrient problems after irradiating the gnat infestation, but looks ok; check back in a couple weeks
4 years ago
Almost two weeks with 12/12; hopeful that harvest will come in 7 weeks, and no further complications. Blue haze is other plant; it is 4 weeks older, but suffered extreme nutrient burn during seedling, almost died.
4 years ago
Another day, gonna start regular feeding tmrw am.
4 years ago
12/12 still making sure the gnats are gone before I start feeding again
4 years ago
Almost 3 ft tall, probably going to switch lights in about a week to 12/12.
4 years ago
Almost 28 inches
4 years ago
Started using tiger bloom fertilizer 3 days ago, and an improvement on what was more than likely a potassium deficiency. Just over two feet high
4 years ago
24 inches tall with light 18 inches above canopy
4 years ago
Raised lights, plant is just under 24 inches
4 years ago
Believe over watering to have created a pest and diseased soil.
4 years ago
Raised light 6 inches
4 years ago
Just about 14 inches
4 years ago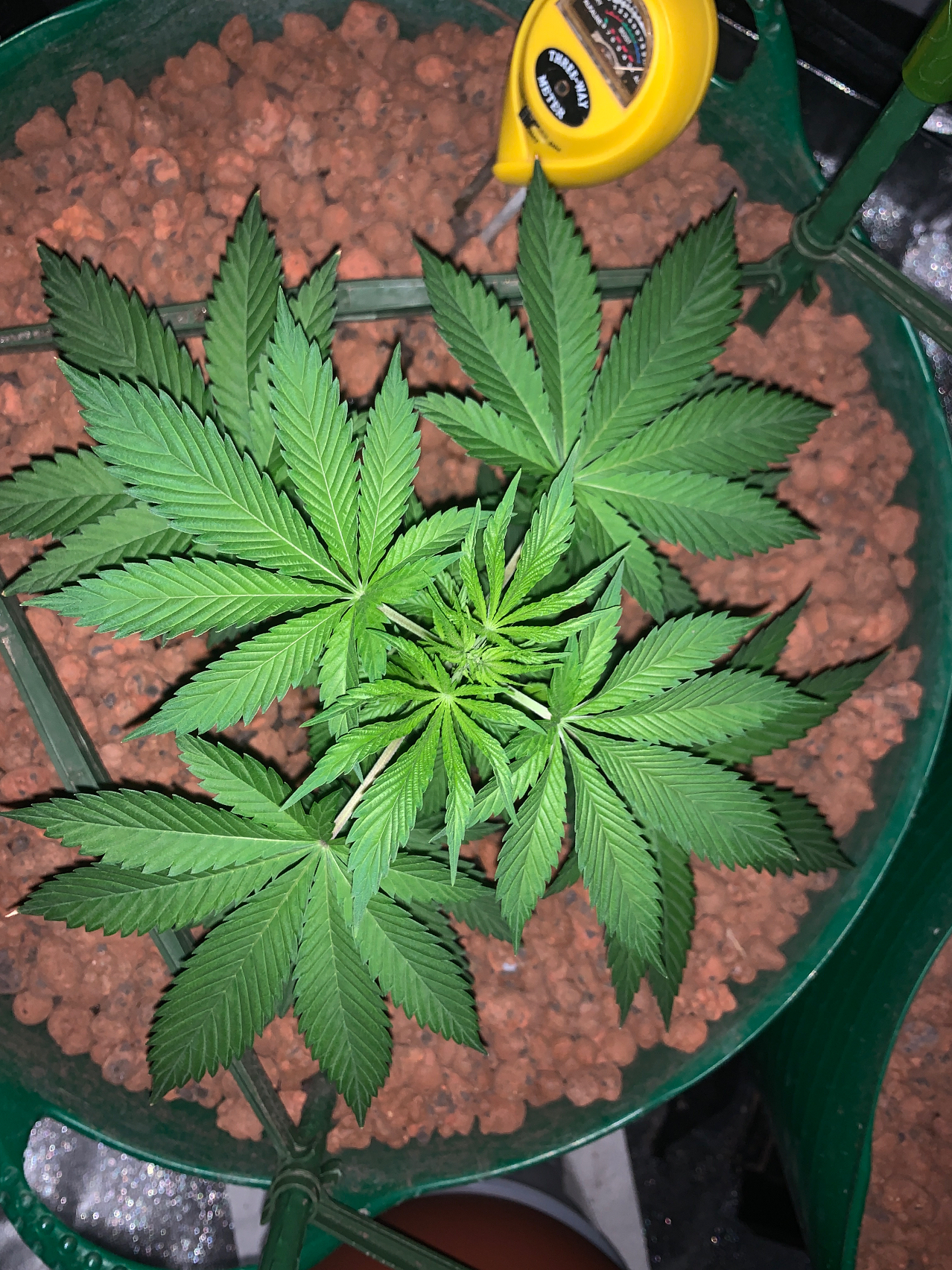 Almost 9 inches tall. No difference just fresh water spritz in the am's
4 years ago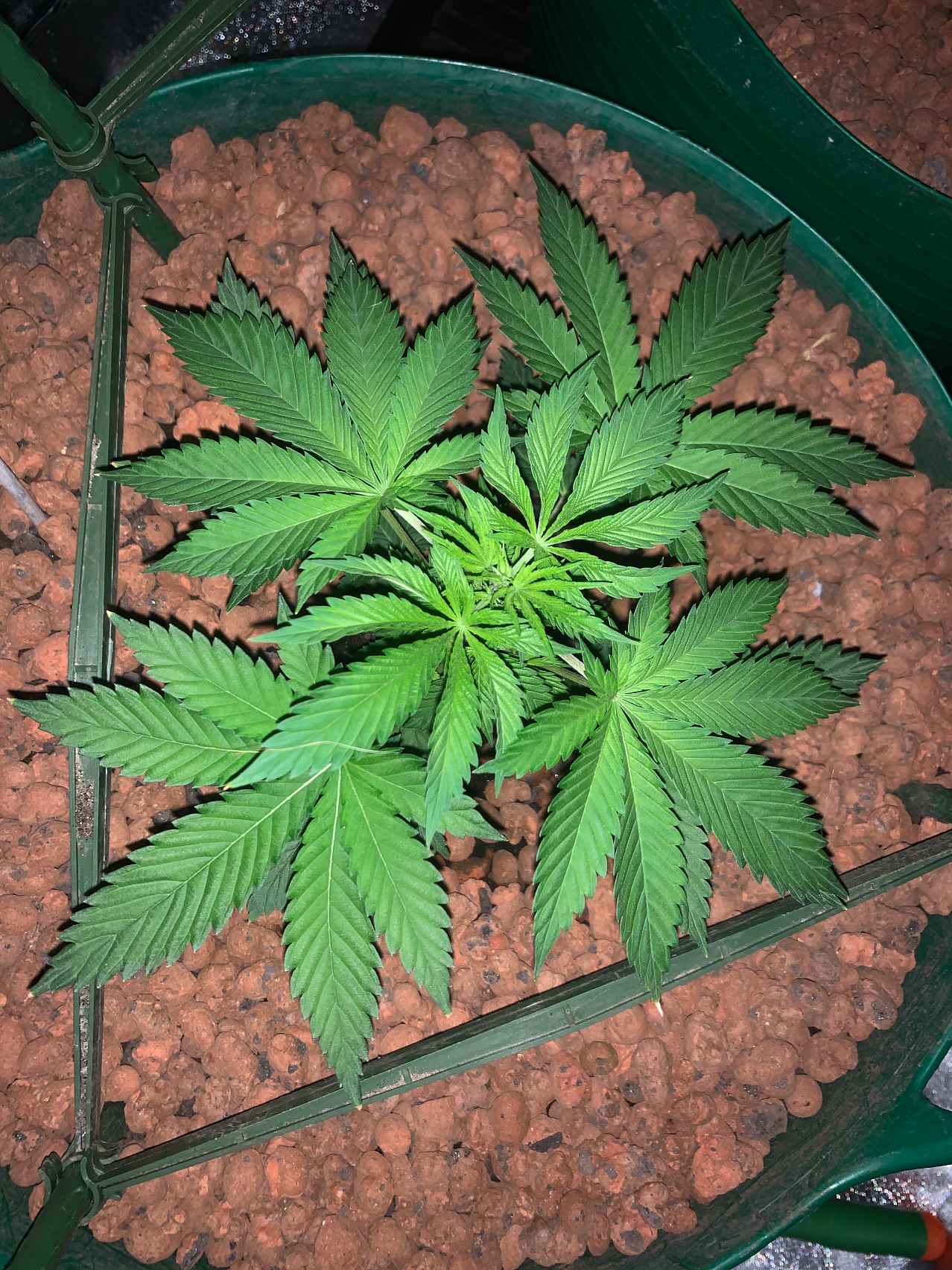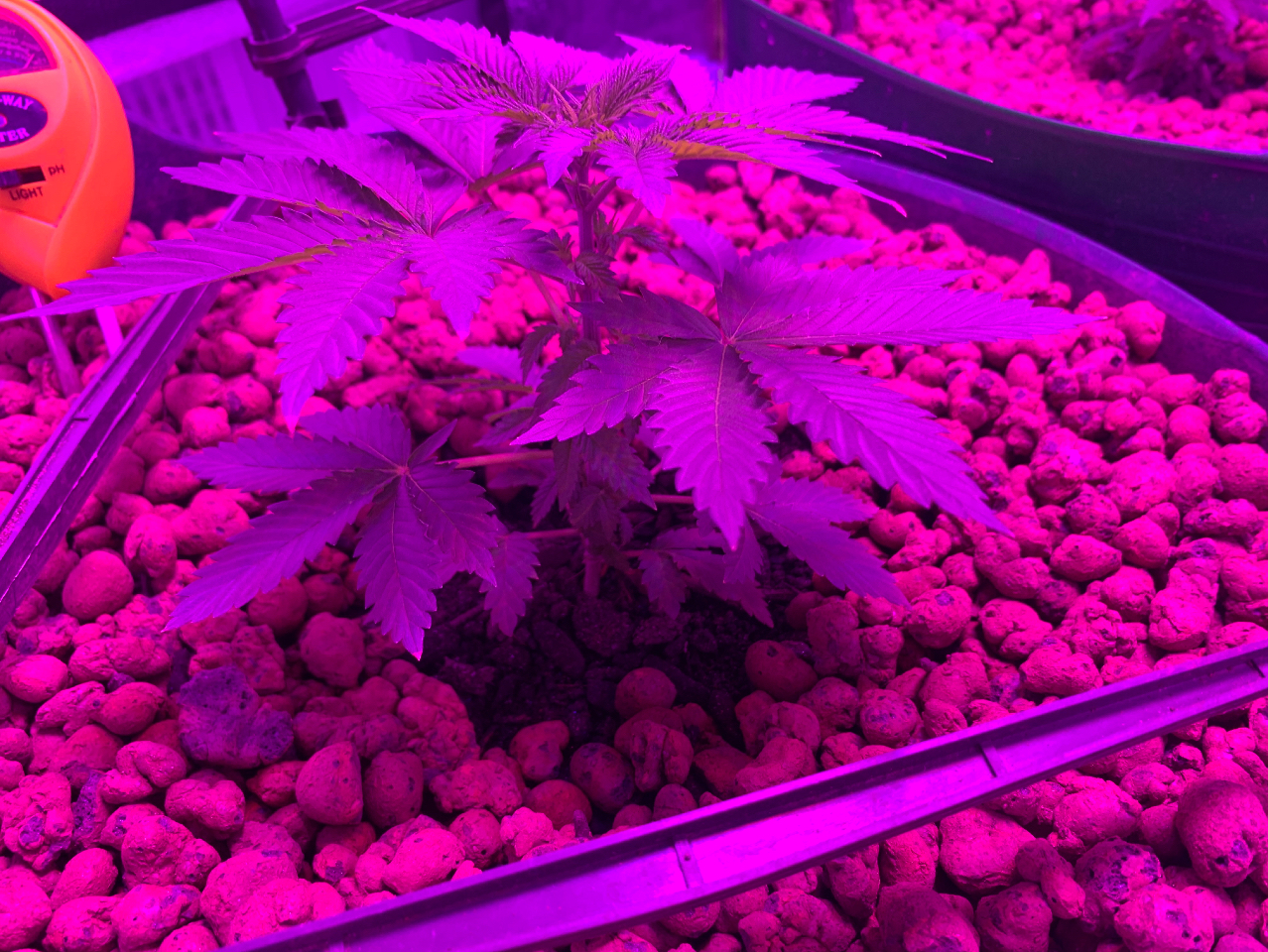 Moved lights up to 24 inches above canopy. She's almost 7 inches
4 years ago
Just over 4 inches,
4 years ago
Led light, 18 inches from canopy, and 17/7 photoperiod
4 years ago
Plant is roughly 2 inches tall
4 years ago