tylee
White Widow Auto Fem (first indoor)
5 April Fools Babies
MH 400w, currently only set 250w, ~16 in from seedlings. 18/6 cycle. in actual room, not tented. fans blowing: through wing shade, oscillating, just above plants. happy frog potting soil in degradable cups, larger pots on top of list. first indoor grow & first one was only one seed, so please feel free to correct/suggest.
White Widow Autoflower Feminized
my lone survivor undergoing some late-term LST. QUESTION- will I do any damage (assuming nothing snaps) continuing to tie-down through flowering phase? probably not a lot of use once she stops growing anyway, but seems to still be rn.
4 years ago
Bradtc I lst'd a plant in flower to make sure none of the bud sites were being blocked from light, especially once they started bulking up.
tobacco mosaic virus? (referring to the lighter splotches that come w deformity)
4 years ago
is this wormy thing a nematode? whatever it is, will continuing to apply GrowSafe take care of the infestation?
4 years ago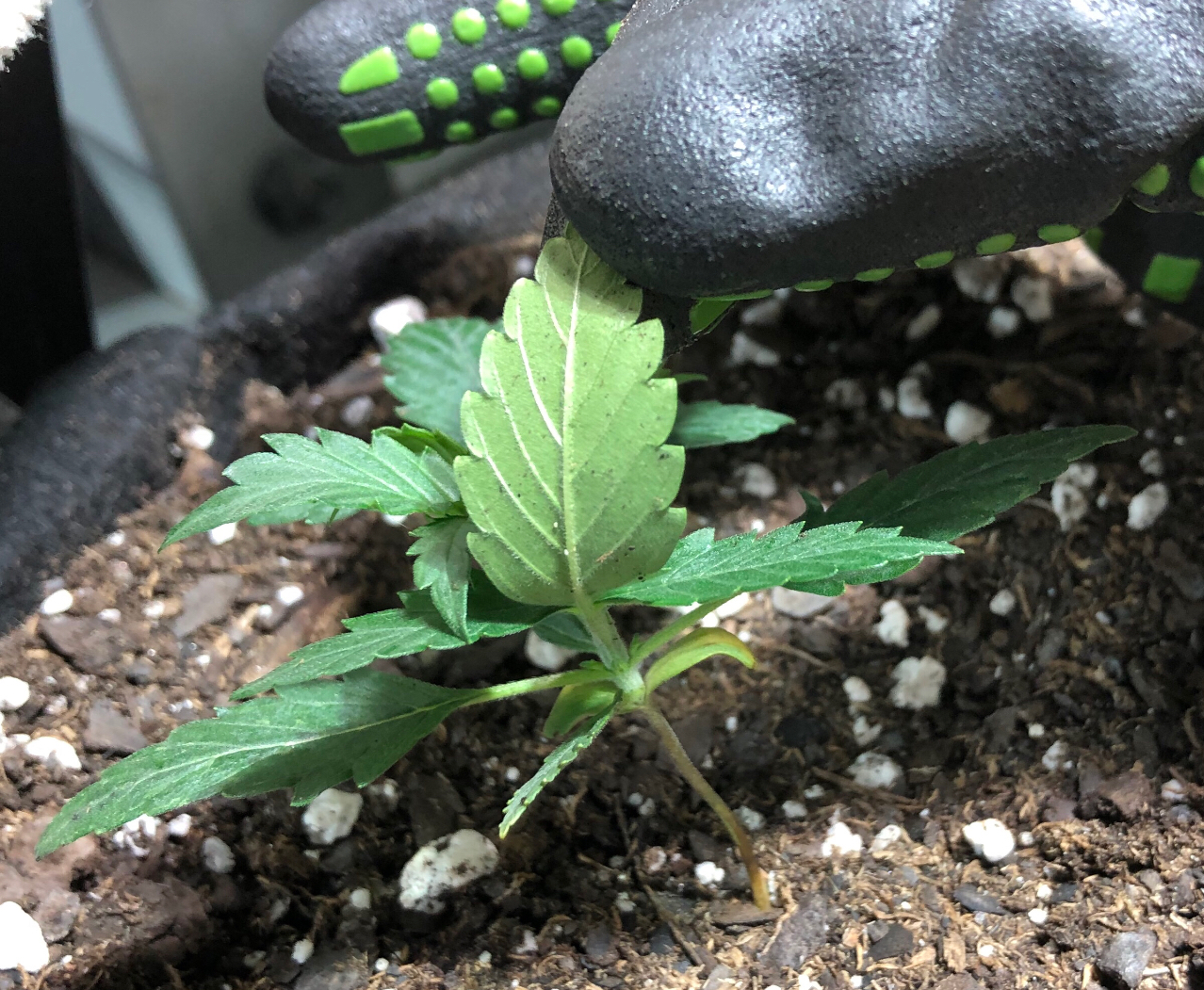 PLEASE HELP me identify these pests if you can. I'm thinking some sort of mite or aphid? I have treated them with SafeGrow once & due to repeat today.
4 years ago
Bradtc Looks like an aphid, hard to tell tho
do these spots indicate problems with the stem? also should I remove the dead cotyledon?
4 years ago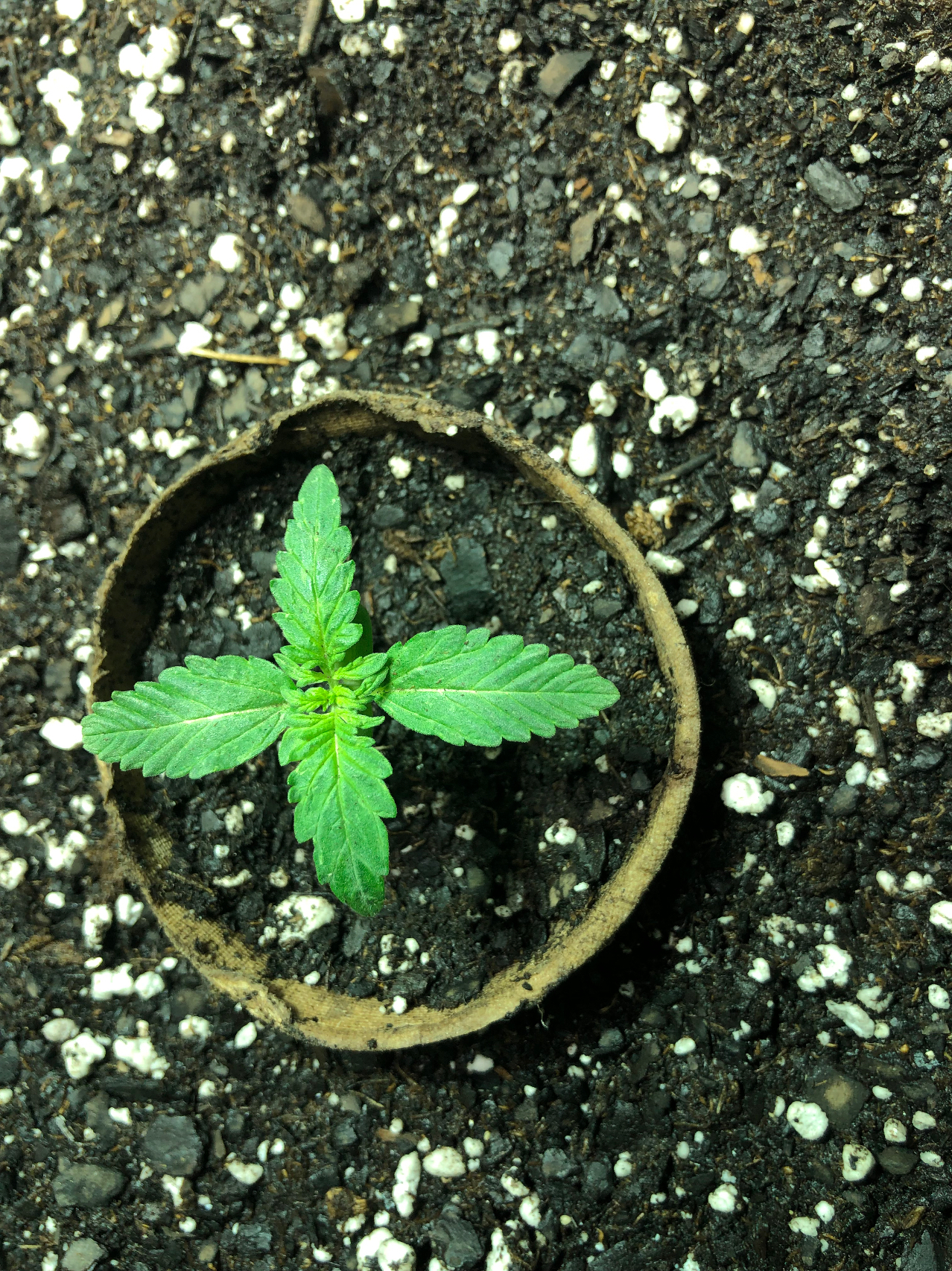 just transplanted. I am LOVING this cute lil awk phase of starting multiple leaves.
4 years ago
two significantly behind in growth. yes they got some water.
4 years ago
bottom plant has lost a cotyledon ~1-2 days after I (thought gently) removed retained seed shell. I do not expect it to survive, but surprisingly has not quickly killed it.
4 years ago