gandalf
Northern cheese haze
Run#3
Northern cheese haze auto from Mephisto genetics. Upgrade to a 2x5 closet covered with panda paper. Added a mars hydro II 900 watt and daisy chained to my mars hydro II 400 watt. 3 seeds in 5 gallon fabric pots filled with fox farm ocean forest medium. I run fox farm trio for nutes. Still have the 4 inch inline duct fan and carbon filter but looking to upgrade to a 6 inch.
Light fell and broke half of her off
3 years ago
102 dry grams for 2nd plant takes it to 200 grams one plant to go.
3 years ago
Cut one of the three down after a 5 day hang come out 98 grams one plant still two more to harvest
3 years ago
Lepoete Yo , what is your light ? Fucking nice plant great job
OGStress 98 grams? Was that around what you expected to yield, or did the plant overachieve?
Gandalf It's a mars hydro II 900 watt which is compared to a 450 hps , real light on the nutes .. seed bank claimed 90-150grams a plant under 600 watt hps .. I think she is beautiful for 64 days from sprout
View 1 additional comment
This one is behind the other two but they was all started and sprouted at the same time .. but look at all the colas the most I've ever produced on one plant
3 years ago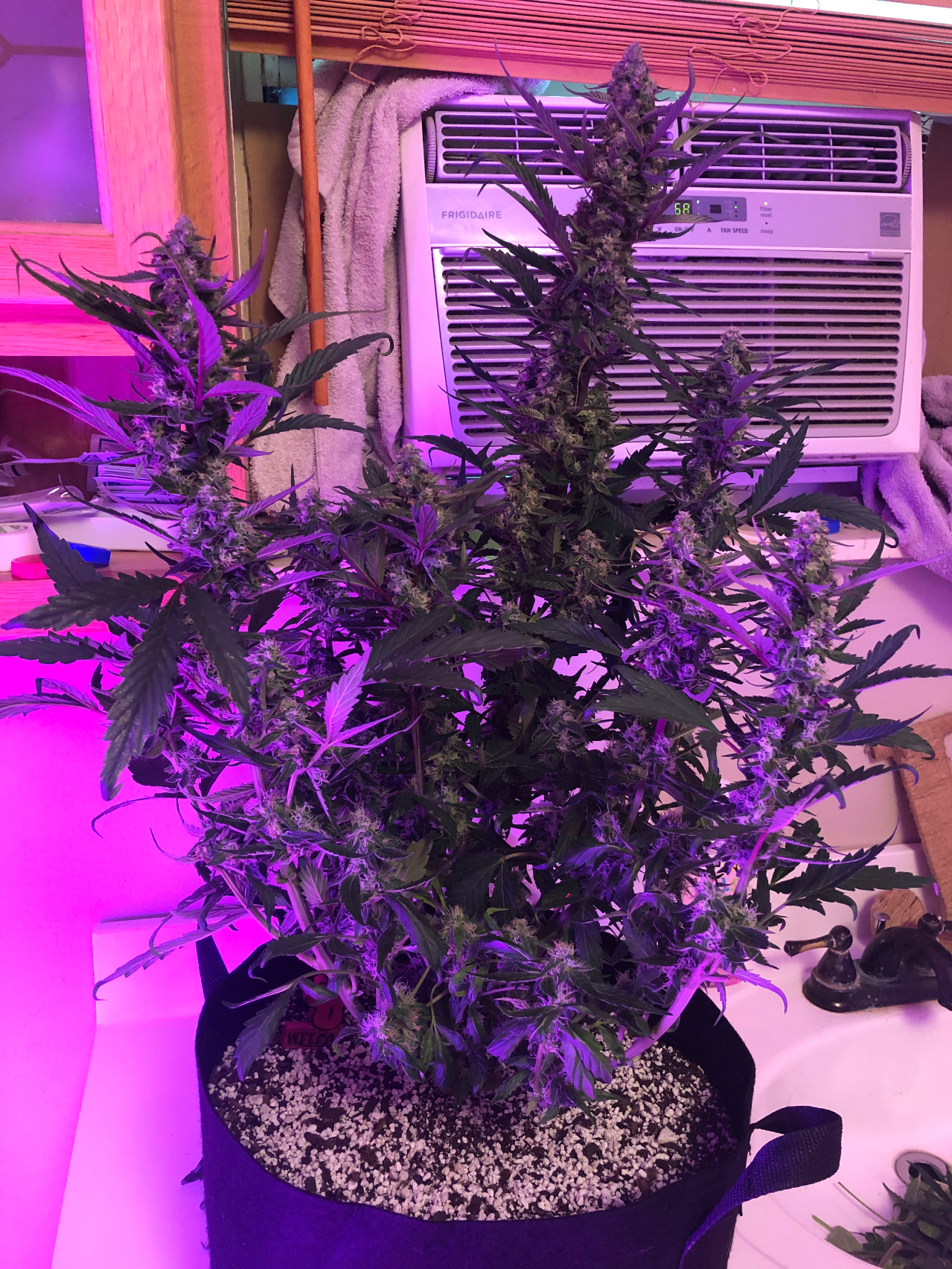 Happy 7th week my first Mephisto she looks , feels, smells Danky can't wait two more weeks out makes it 65 days from sprout. I think I'm taking her then
3 years ago
Jus checking how many days
3 years ago
Feeding light 1ml tiger bloom 3 ml big bloom per galllon
3 years ago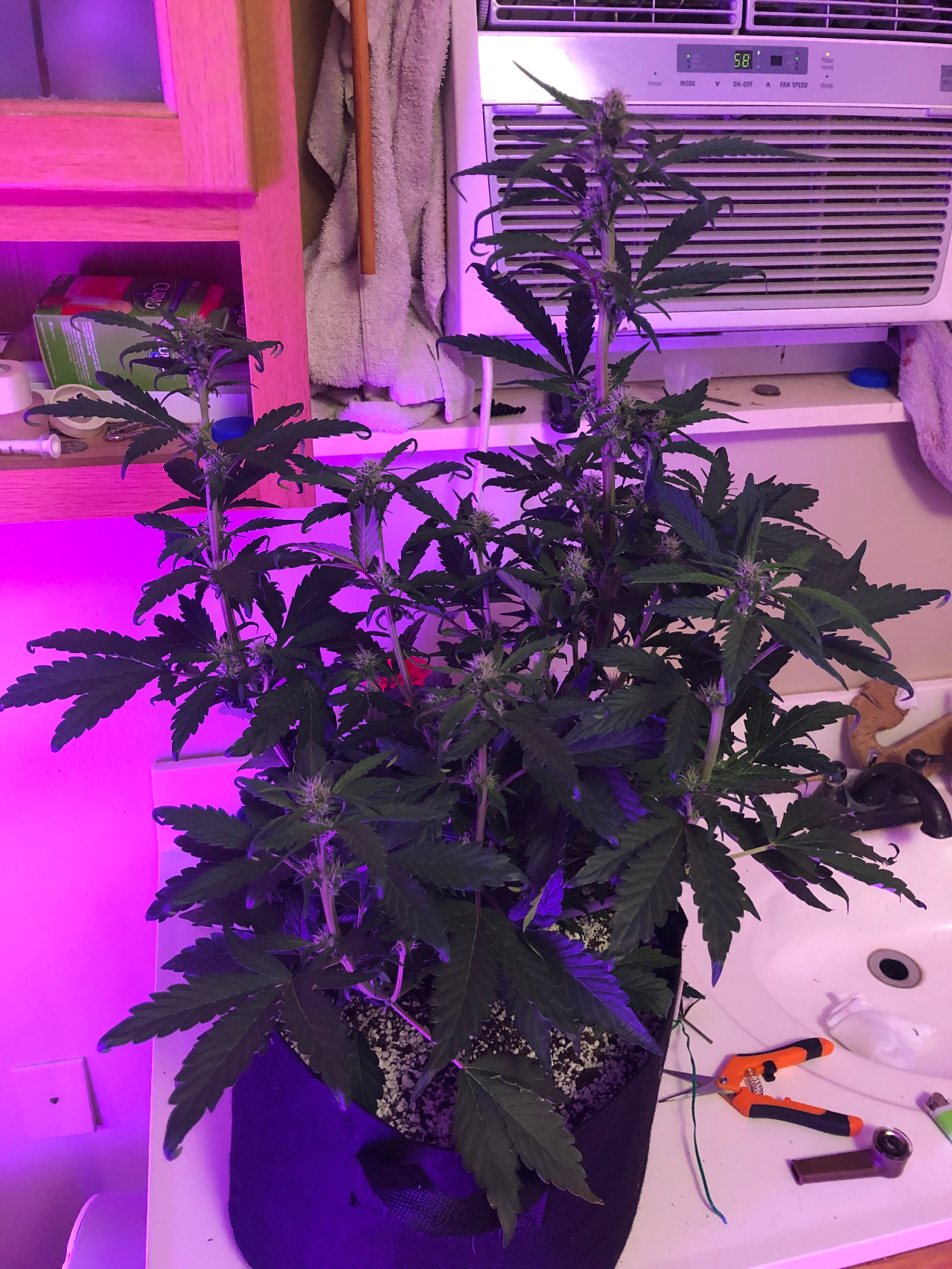 Almost 5 weeks
3 years ago
Leaves tips are curled under on new growth mostly and old fan leaves .. even before I gave any nutrients ... need to check runoff see what ph is? Maybe too much N ? But it would be from the medium or maybe old watering jugs? Not sure what to do jus yet but no yellow leaves
3 years ago
Moving right along still no nutes ph water only , lst training
4 years ago
End of week two or close too it.. try to update pics once a week and keep the door shot more often this run
4 years ago
Update jus spray water ph to 6.5
4 years ago
First day of sprout !
4 years ago