Trinidaddy
El choco
3rd round
Spritzed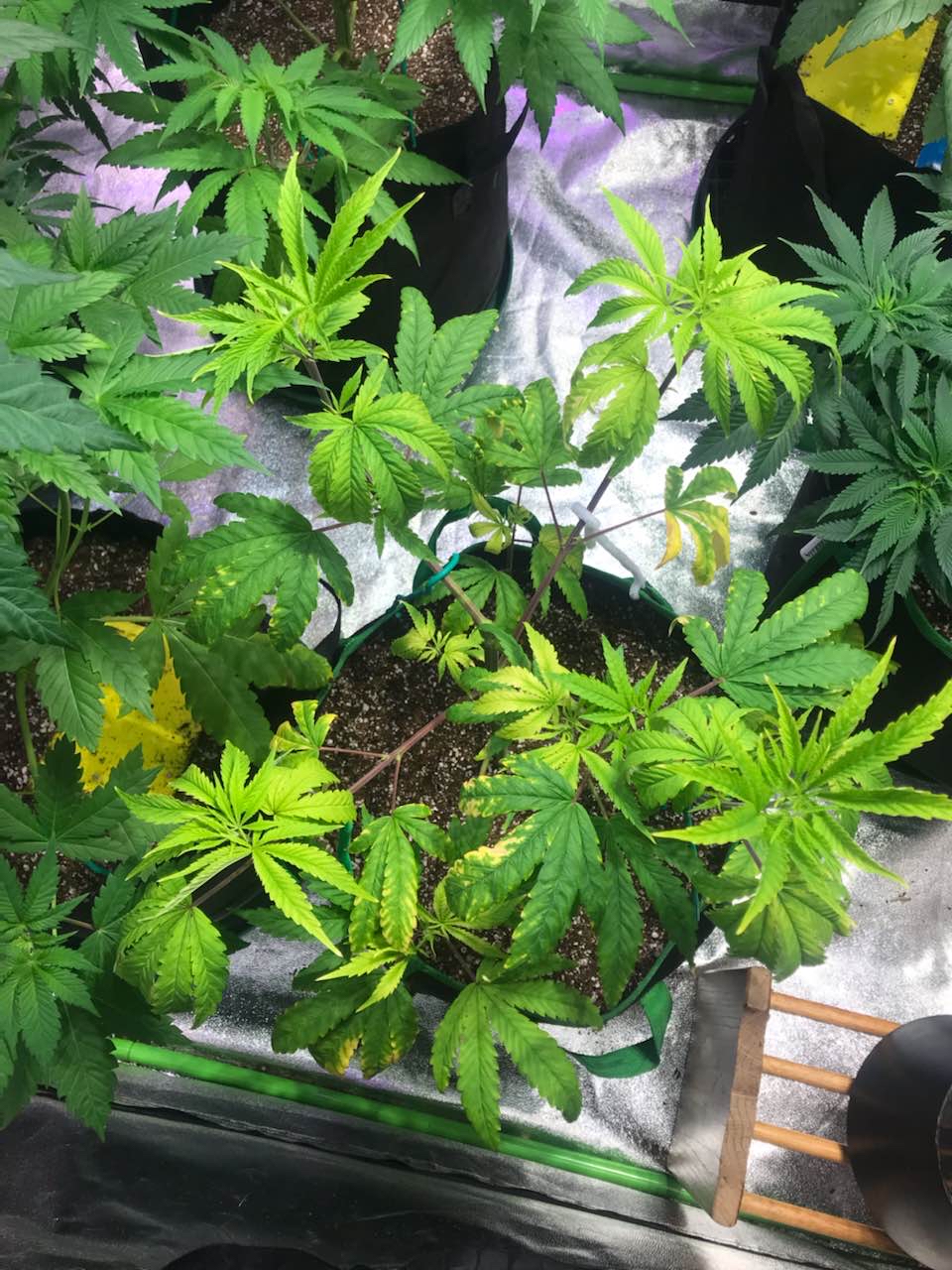 Have been feeding, looking like signs of beginning to recover
a year ago
CaptainCannabis420 Looks like signs of nutrient deficiency. I would check the PH of your soil to verify it's able to properly uptake nutrients
Trinidaddy Thanks! It's 100% a nutrient deficiency. pH isn't the issue tho, and the new leaves are showing some positive signs since I have begun to feed
This is why you don't let other ppl take care of your plants. But anyway, is this a nitrogen deficiency?
a year ago
Microbial tea then plain water
2 years ago
Replaced top inch of soil for gnats.
2 years ago
Cal mag issue? I just don't understand why this would be my only plant out of 10 in need of cal mag..
2 years ago
Zeyberlin Every plant is different just like every child
Steven Growsmith You could have had a clump or an air pocket in your soil, man could be tons of things maybe they caught a little root rot
View 1 additional comment
Neem oil the other day. Watered today with molasses. Worried about the yellow tips in 3rd pic
2 years ago
hotbox_beauty I have the same yellow tip one one finger...I'm going to saw (in my case) too much nutrients. Plan water for her tomorrow and ima see if it helps. I'll keep ya posted
Trinidaddy Thank you! I've been watering only with plain water, at most molasses, and it's only getting worse. I grow in organic soil so am I screwed
hotbox_beauty I don't think you'd be. Cannabis is resilient if anything. I unfortunately can not tell you seeing as if I'm on my first grow but I keep studying. In this case I'd hit her with a lil cal-mag. Waiting on mine to come through in shipment. Maybe it's lack of nutrients considering she's organic 🤷🏾‍♀️🤔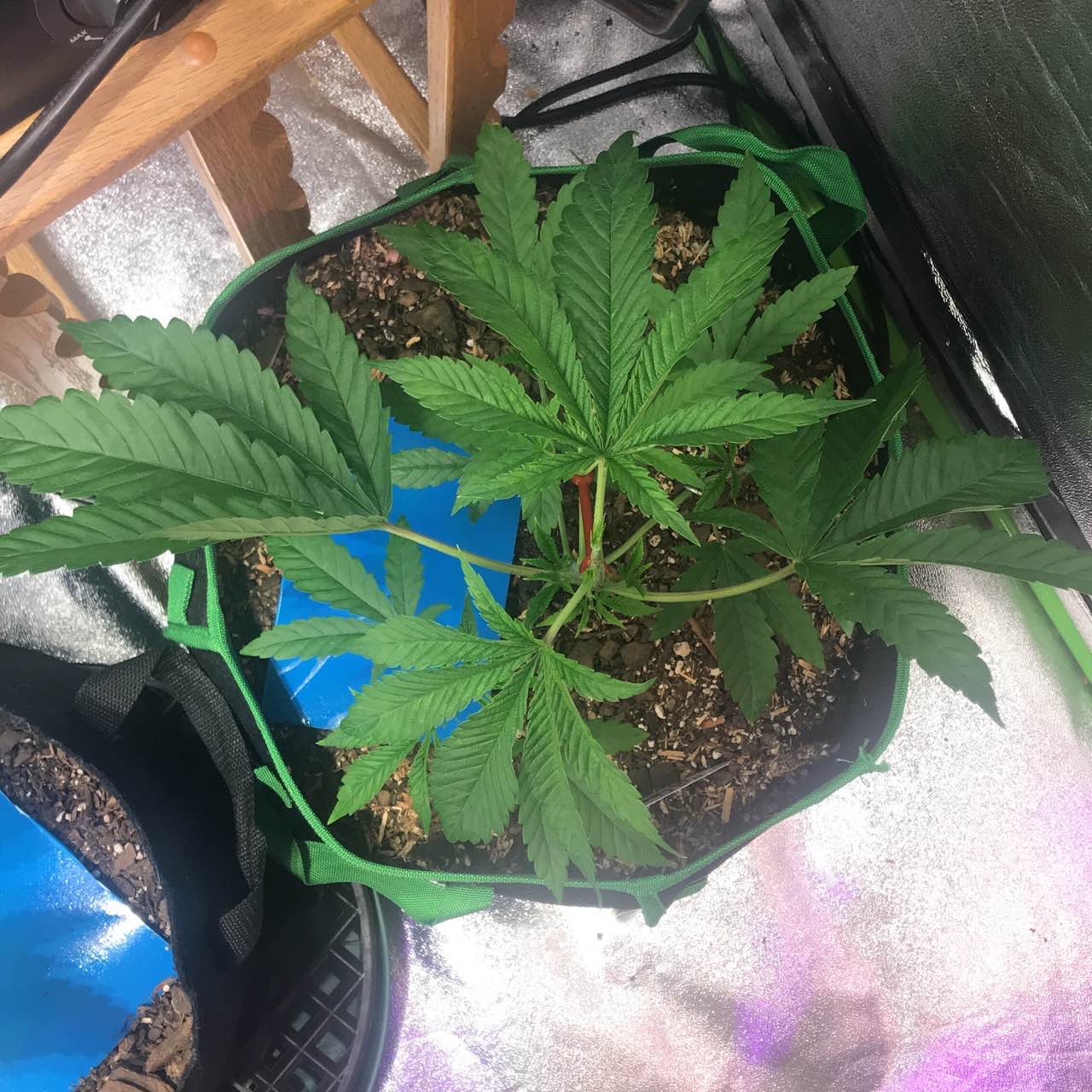 CannGuard this AM. Microbial tea yesterday.
2 years ago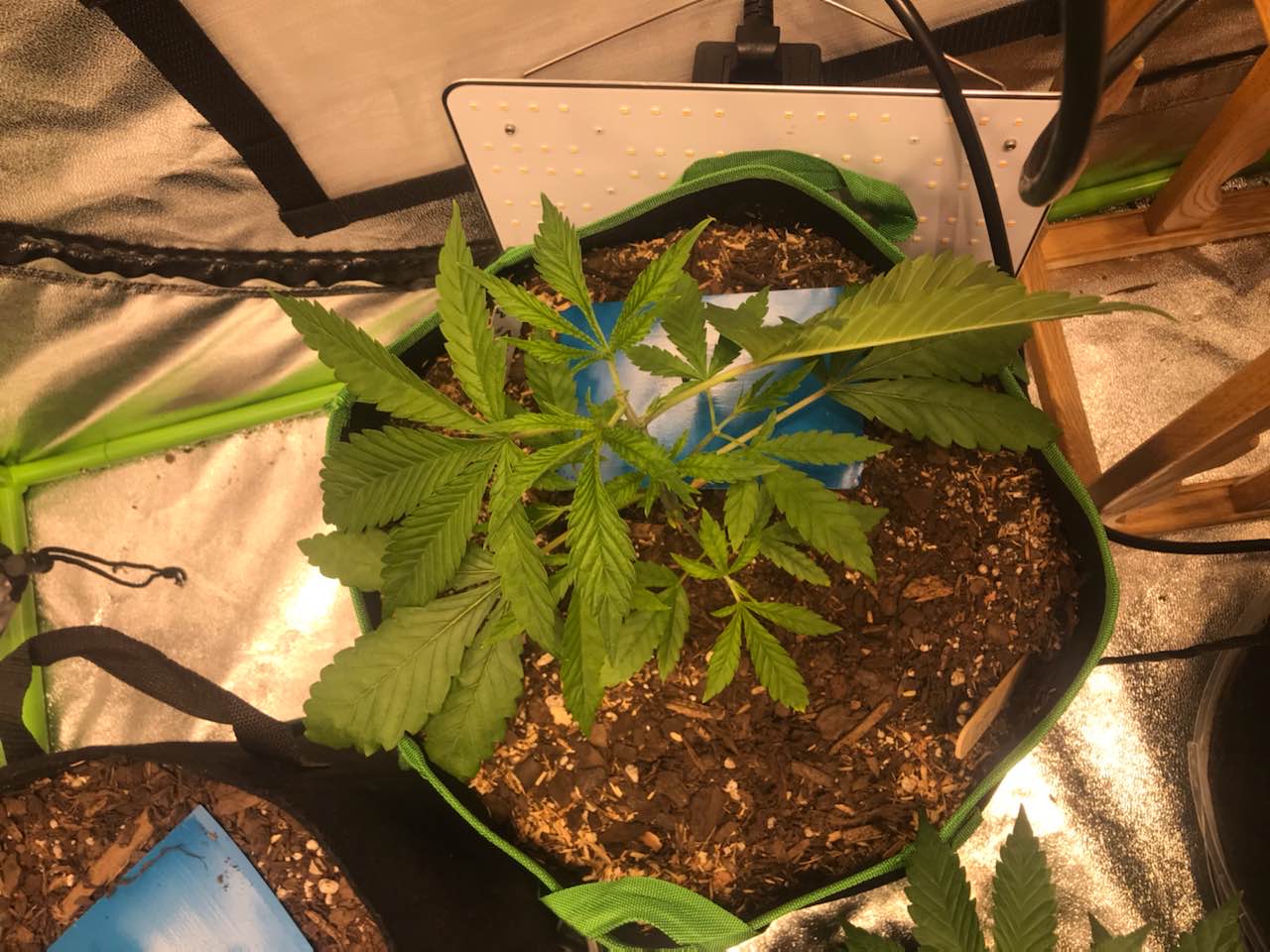 Sprayed with Mammoth Canncontrol w/ lights off, clipped a couple fan leaves for reasons
2 years ago
Trinidaddy Stem is f'n weird on 2 of my 3 Ancient Chocolate. They are very large, almost swollen looking, yet squishy and hollow-feeling when squeezed. Stems on favs leaves have little integrity. Google says the main stem is likely genetic and not a problem?
Thrips driving me crazy
2 years ago
Gave her some beneficial nematodes at like 4am to help her out with the thrips
2 years ago
Nada. Thrip Symptoms worsening. Going to spray Neem Wednesday
2 years ago
Nada. Signs of thrips which is why I sprayed with Neem
2 years ago
Trinidaddy Sprayed with Neem oil 30mn before lights came on them kept them all at edges of the tent for less light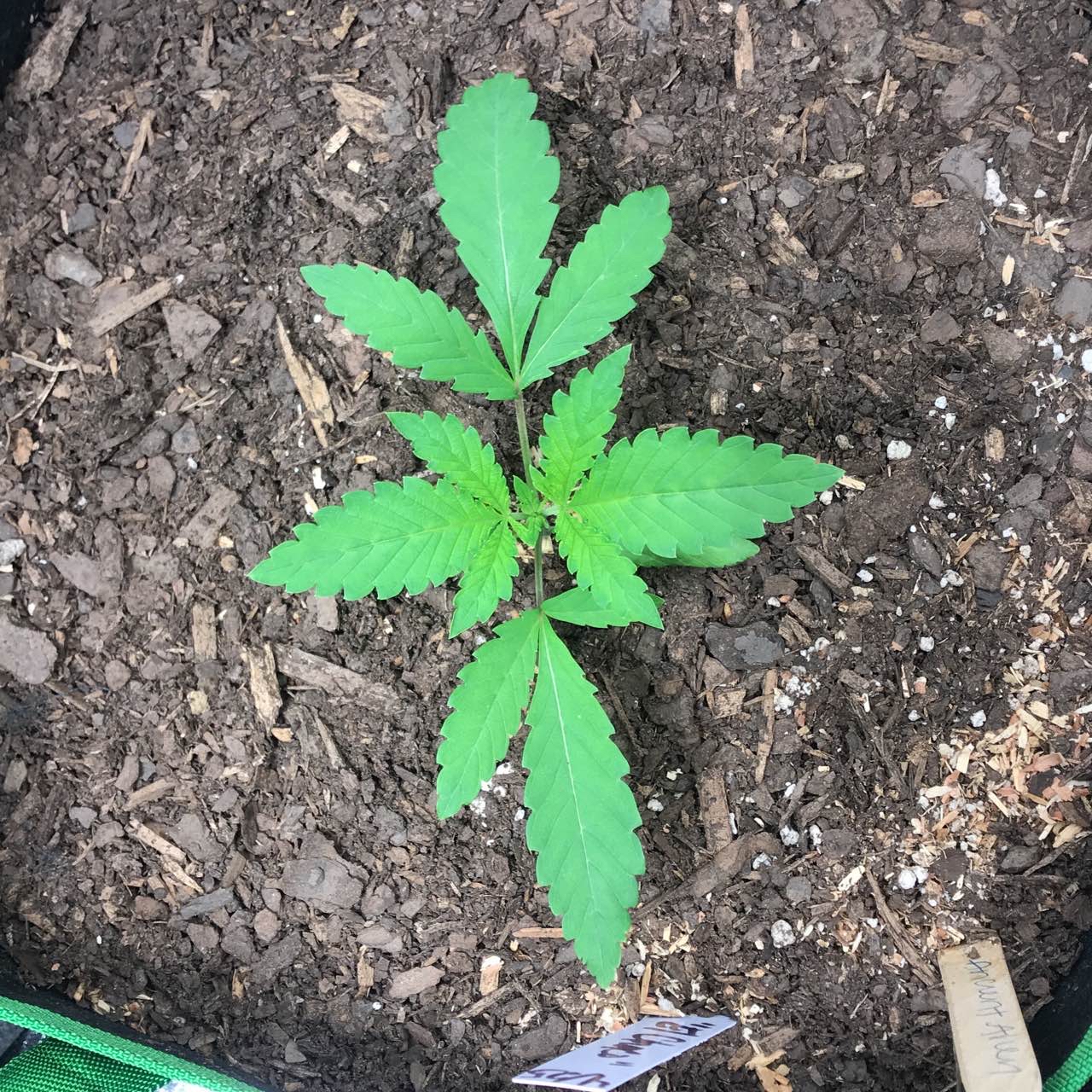 Reduced VivoSun LED to 75%, woops
2 years ago
Changed the mulch to hardwood chips and sprayed top of soil with Neem oil. Watered with some boiled sweet potato water...totally forgot I was going to wait on watering
2 years ago
Stunted or under nourished?
2 years ago
DannyPH Definitely not under nourished... it's a seedling in soil, plenty of nutes... so that would only leave the other option. Looks like a big pot with such a small seedling, I would have only watered 1 time from the start of seed in your case. If you watered more then that, well that's the problem. Let it dry out more she'll bounce back.
xound Looks good to me 👍 Fly by pie 555
Trinidaddy @Danny i was surprised at how quicker it dried out...just a few days. I used Fox Farm seedling starter and it's like 50% perlite lol but I think you're right and I'll lay off on the plants that just sprouted
Water with rabbit tea + added rabbit dropping to soil today. Not sure what her deal is
2 years ago
Rabbit tea yesterday
2 years ago
Some growth. Need more N
2 years ago
A cup n a half of rabbit poop tea
2 years ago
xound 🏗 Let the building begin 💪
A little water with molasses and some top Max
2 years ago
I guess a little visible growth. 79-82 all day. Added an AC unit
2 years ago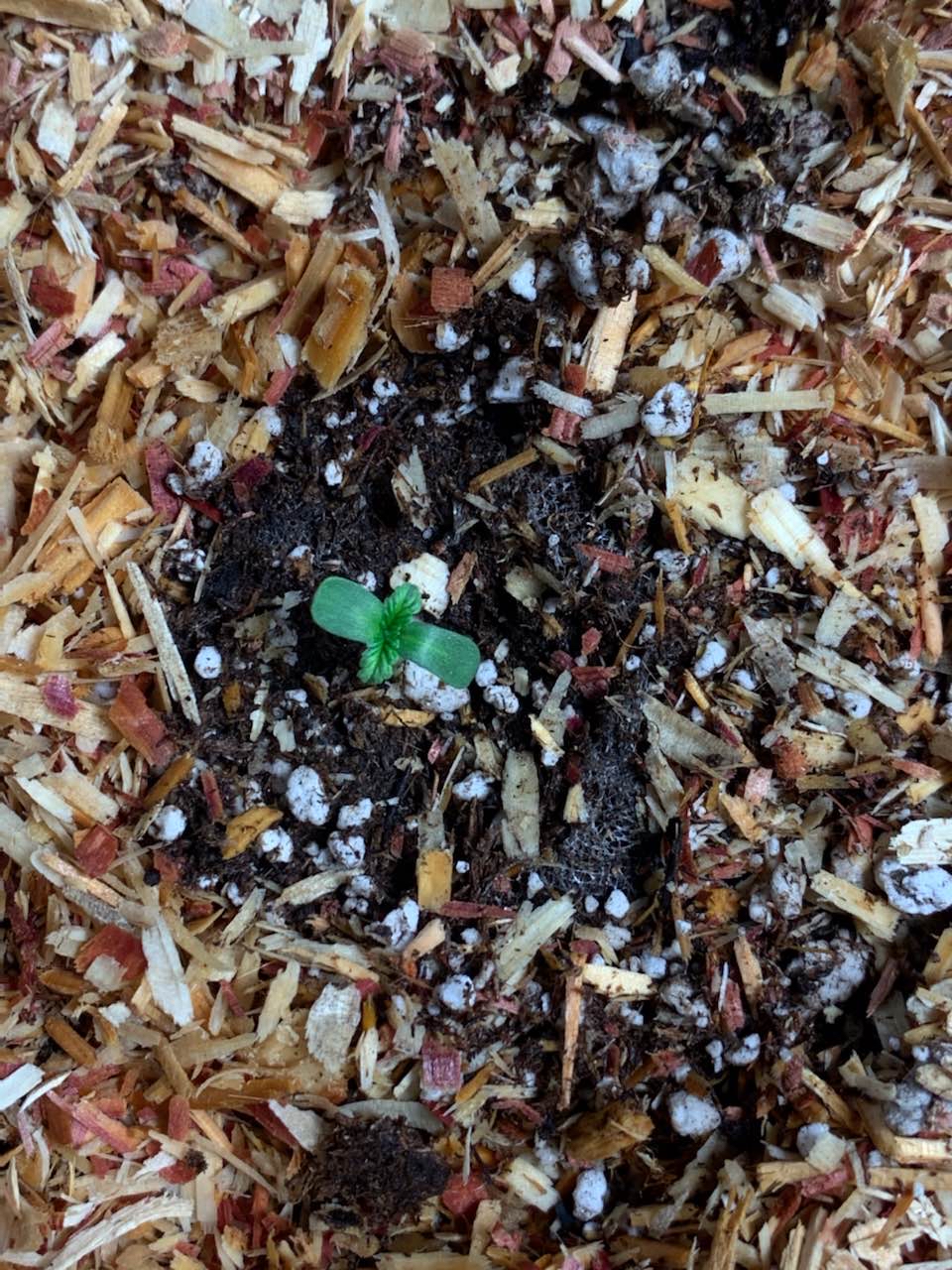 Gave a wee bit of Felix tea
2 years ago
Mostly spritzing
2 years ago