cashmula
DWC Big Yeild Auto #2
Summer 2019
This strain is well known for its amazing yields and short flowering time. It has a high amount of THC, which can reach up to 22%, and a low level of CBD. Germinated via Paper towel. 2X4X5 tent. 1200w LED. Firefox Nutrients, Cal Mag, Indoor Grow. DWC 2gallon Bucket.
Update.. budding up well. This plant will go to 90-100 days before harvest!
4 years ago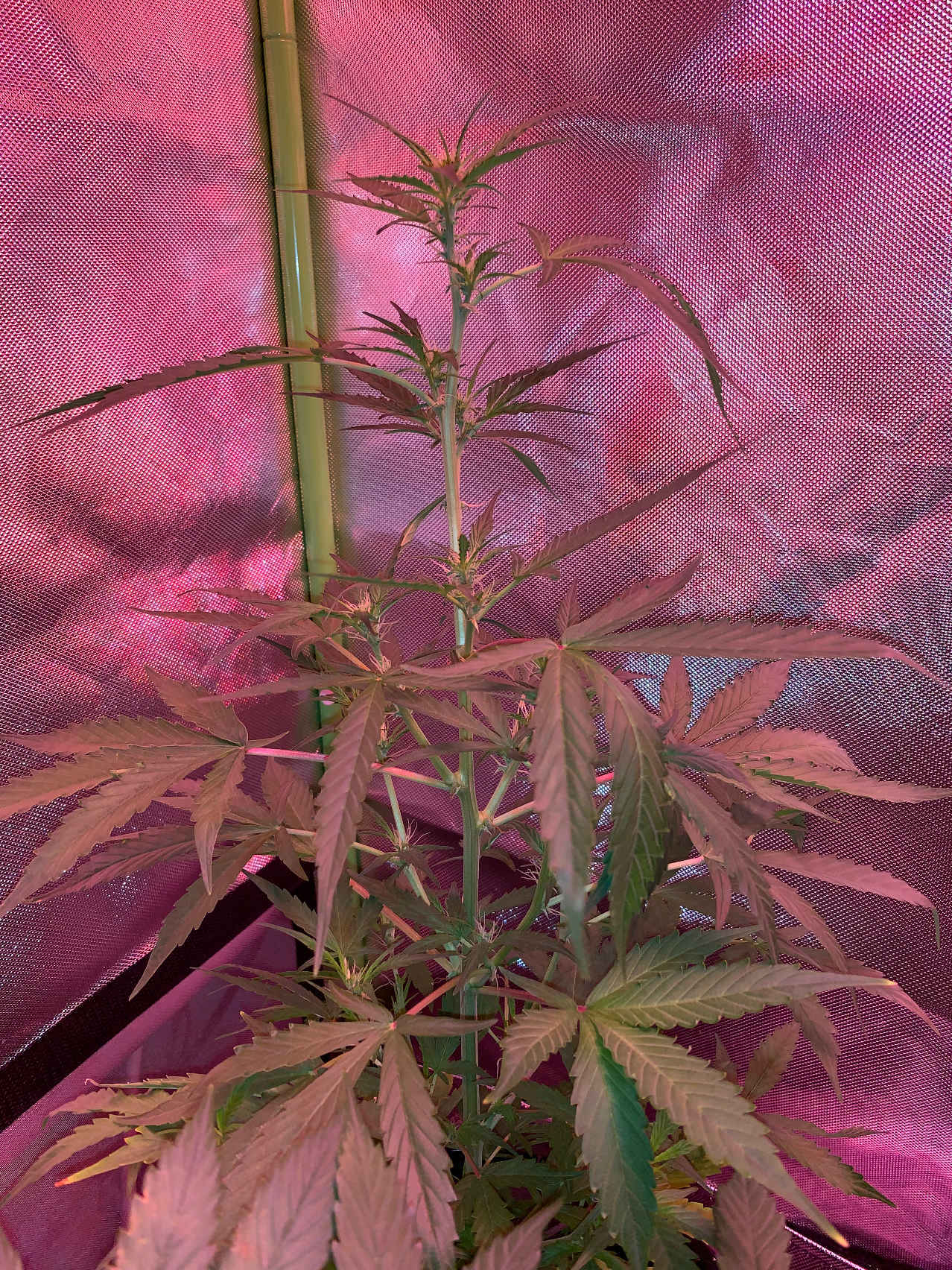 Plant is stretching.. 1 feet away from top of lights.. believe it's at it height point.. plant is budding.. will monitor over the week and up buys
4 years ago
Changed to Hydroponic nutrients 3parts. Will monitor over a week and change to Flower Nutrients once showing transition
4 years ago
Plant trying to regain strength after shock. New growth is forming.. will continue to monitor
4 years ago
Nutrient issues.. will try to revive.
4 years ago
Plant currently growing slow; Plant is currently on Day 14 from Germination. First day of Nutrients. 3ml of CalMag, 4Tbs of FoxFarm Bloom, 2tbs of Fox farm Grow Big, PH 5.7-6.3 Temp: 72 Hum:62
4 years ago
Plant growing slowly.. just now breaking away from seed
4 years ago
48hrs of Germination
4 years ago