shelbert008
First Auto
Spring 2021
Miracle-gro 6mo moisture control. Mars Hydro TSW2000, 5gal fabric pot, 3x3x6 tent
Buds getting so heavy they're starting to sag
a year ago
gorshorty2.5 Looks great I'm doing my first auto as well. Any training done throughout ?
hem-p Looks Amazing 👏🏽👏🏽👏🏽💯
Bubblegum is still chugging along. Trichs are starting to get cloudy. Only see a few that look like they're turning amber
a year ago
Chopped the Jack over a week ago, now dried and curing. Chopped all the injured leaves off the bubblegum and it looks quite a bit better. Hopefully this'll help me see if there are any new issues
a year ago
Cobe Good job bro! That center cola said fuck it and just never stopped stretching 🤣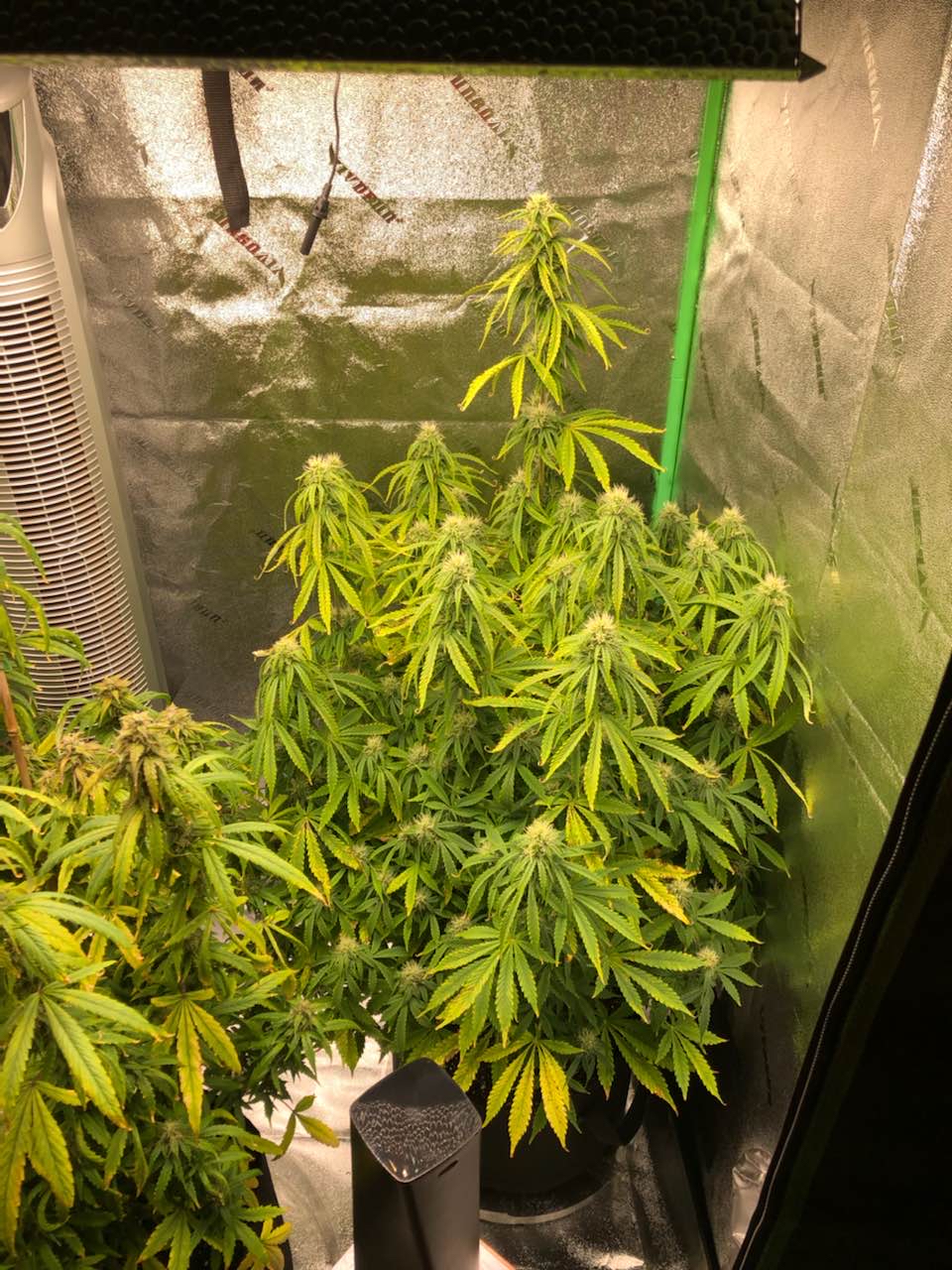 JH starting to foxtail 😞 this grow has been a whole bunch of mistakes and learning curve
a year ago
shelbert008 Yeah there were definitely some deficiencies, I didn't start feeding until early flower which was a mistake
View 1 additional comment
Still chugging along
a year ago
shelbert008 They're far from perfect, but newbie here and still learning
She's so pretty
a year ago
The purple is really showing and I love it
a year ago
Daily update. The bubblegum is so lazy, it always goes to sleep 2-3hrs before lights out 😂
a year ago
Coming along nicely
a year ago
Chugging along. Bubblegum is getting so tall 🙈
a year ago
Jack is starting to turn purple just from this morning!
a year ago
Jack is starting to turn purple just from this morning!
a year ago
Bubblegum starting to stretch, shouldn't have stopped the LST on it 😅
a year ago
Jack getting some trichomes 🤤
a year ago
HeAd StasH Is this right before the lights go off? Seems like they're drooping
Not sure how they're doing on day 40
a year ago
Upper leaves on the Jack are starting to look pretty sad and I'm not sure why. Lower leaves look good
a year ago
Jack Herer won't stop stretching 😬 going to be spraying the girls with GrowSafe tomorrow to try and control the bug issue. They don't seem to be doing much harm, but I don't want them in the tent at all
a year ago
dale2216 Lots of air movement is much tastier
Gahhh I found tiny little bugs crawling on some of the leaves. I wonder if they're what's causing this damage
a year ago
Looking pretty good so far, JH keeps stretching and BG keeps bushing lol
a year ago
xound Both look very nice and green , healthy and happy 😊
Bubblegum has officially begun to flower! Everyday adjusting the training
a year ago
Starting some lst, Jack Herer shot up about 2 inches in a day or two. Raised the lights a few inches
a year ago
Girls are looking good, JH starting to stretch. Bubblegum seems to be doing alright now that I've been making sure to keep the ph in check
a year ago
Jack Herer has gotten its first pistils!
a year ago
BG starting to look a little better, just started using a drip tray to help water from the bottom up. The pots are just completely soaking it up. Bubblegum getting bushier, Jack Herer getting taller
a year ago
Looks like the bubblegum is having either a nutrient deficiency/toxicity or lockout
a year ago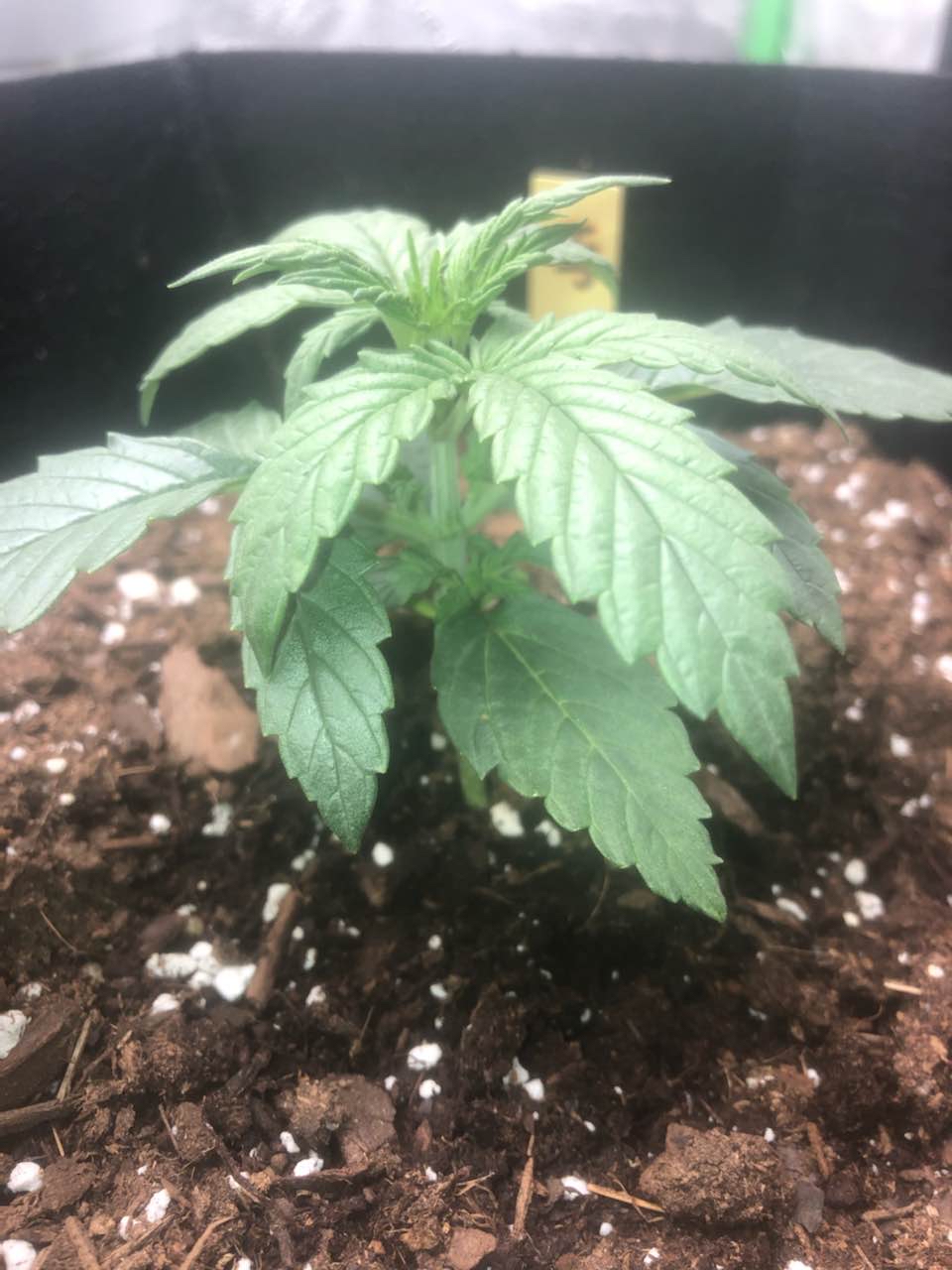 Measuring the girls
a year ago
Hoping it begins to stretch a bit soon
a year ago
Starting to grow
a year ago