joshponderz
Hindu Kush 1 (Scrog)
Bakerstreet (Tweed)
Purchased in BC In September. This strain is autoflower and had a slower start. 4 seed were purchased and 2 Seed successful leaving 1 Juicey plant in height comparisons with the SJ1/SJ2 as they are sharing accommodations. Weaker bud area growths.
Week 6 Day 1. Nute lock out from over velo. Dec 23rd
3 years ago
Week 5 Day 4 December 19th
3 years ago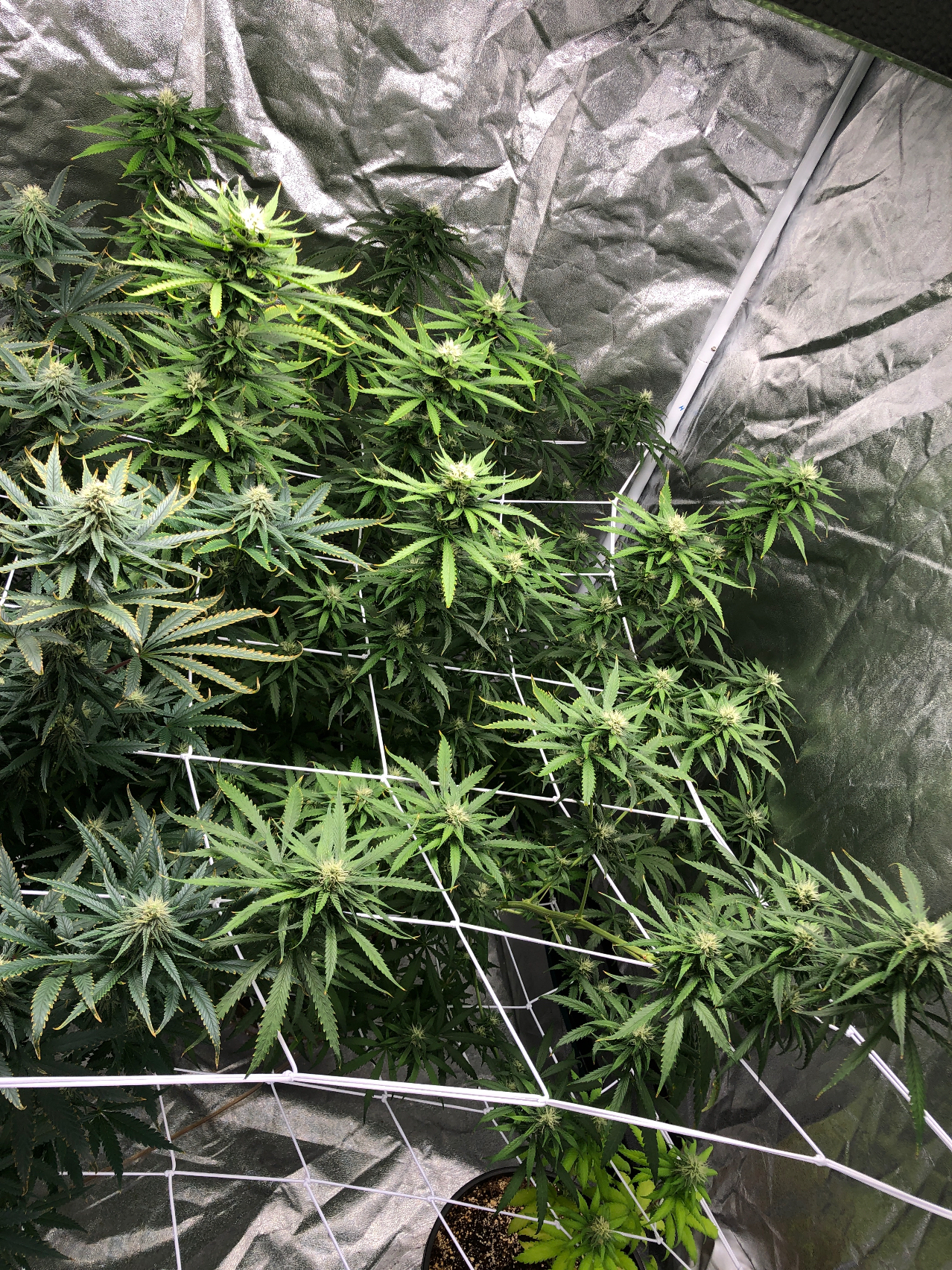 Dec 14th Fresh Water
3 years ago
Week 4 Day 1 Dec 9 9:15pm
3 years ago
Week 3 Thursday 12/12 Fresh Water.
4 years ago
Thinned and Nutes 12/12 Dec 1st. 3rd week flowering starts tomorrow dec 2nd. Seems to be lacking on the flowering end so far
4 years ago
Hindu 12/12 Nutes Week 1 Flowering Complete. fresh water Thursday. Today is Nov 24th
4 years ago
Lights and fed
4 years ago
The stretch nov 18th 9pm/ Feed Nutes
4 years ago
3pm Friday 15th Lights out. Hindu/SJ1/SJ2 fresh water flushed to 498ppm 24 Hours prior. I'm giving these plants 48HRs darkness to speed the hormonal change. Will resume Feeding/Light Sunday 17th 9pm - 9am Lights on.
4 years ago
Feed water before the 12/12 switch.
4 years ago
Getting greener in the middle from the PH unbalanced feeding
4 years ago