alexgordo
Two plants
Summer 2019
Two plants are close together
The plants is now nearly as tall as me and I've grown them to intertwine themselves
4 years ago
These birches are big now looks like both are keeping enough nutrients as well
4 years ago
The plant had encounter a rain storm and it damaged a few leaves but we'll see how much it affects the process
4 years ago
The plants are staying healthy and looking full!
4 years ago
I added something for the plant for grow up on its backside.
4 years ago
The plants seem to be growing quite sting although they are in the same pot
4 years ago
Transplanted the two plants into a much bigger pot
4 years ago
Marcd416 Why did you put them in the same pot? That's a big no no!!
Alexgordo I didn't think these seeds would actually sprout, it had snowed a couple inches on top of the soil while they were first begging to pop up so I'm happy with any growth 😀
Marcd416 I'd separate to their own pots or one will steal the others nutrients and may herm on you imo
View 2 additional comments
The plants are beggging to intertwine which is what I'm hoping for
4 years ago
Plantboy Cool experiment What are you hoping to gain or test by letting them grow entangled?
The plants are begging to sprout leaves at the nodes of the plants, I'm going to try to intertwine them as they grow
4 years ago
The plants is currently like 4 or 5 inches tall with two finished weed leaves on both, I can see the next row of leaves starting to grow in
4 years ago
I finally see what the leaf patterns have turned out to be
4 years ago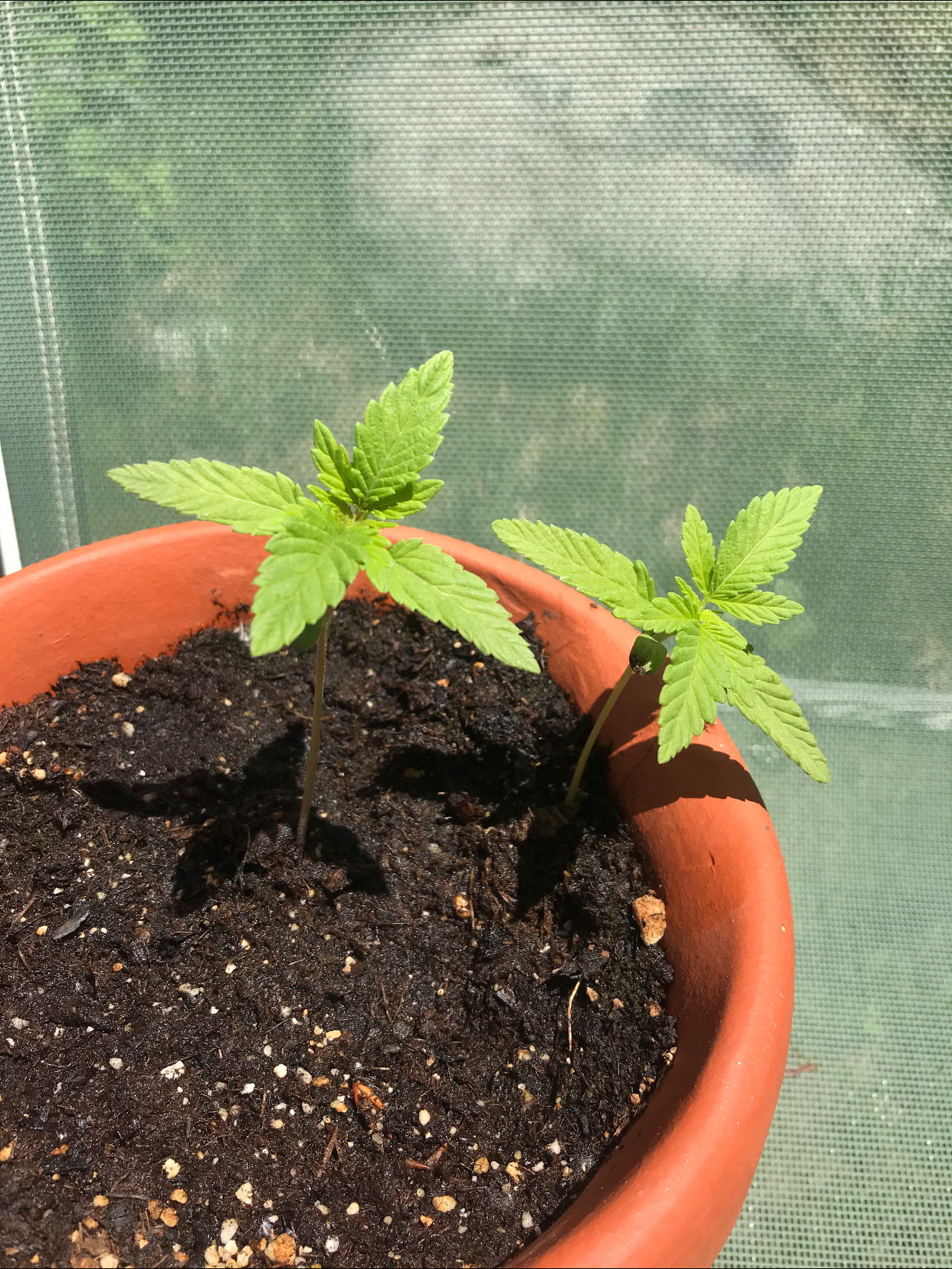 I haven't done much with these plants other than water in the morning with normal tap water and leave them outside in the sun all day!
4 years ago
The pants are 4 inches tall
4 years ago