only1juice420
Seedsman Zkittlez Auto
Skittlez
Seedsman Zkittlez Auto I ordered and germinated in soil and just sprouted today
Putting in dark to dry out and chop down in the next few days💪🏾 lower growth is finally finishing up. Praying for high terps and flavor quality .
a year ago
grindhard508 If your in America. Get away from seedsman. There are plenty of reputable seed banks here with way better genetics.
View 13 additional comments
keithlovesrach Looking great! I'm going to run one or two of these next time. Made me excited to start,
only1juice420 Thanks definitely the most I've been excited to harvest !!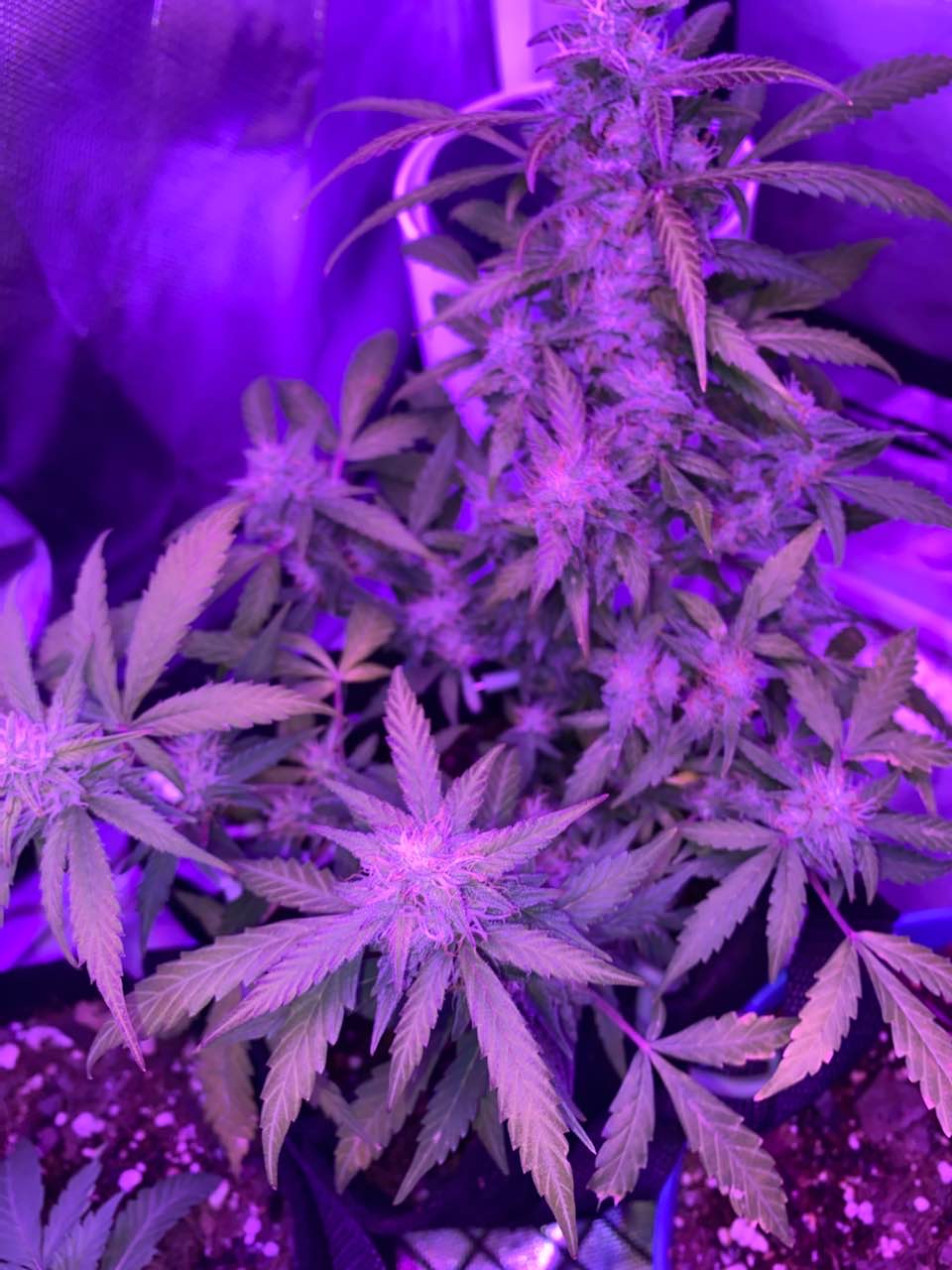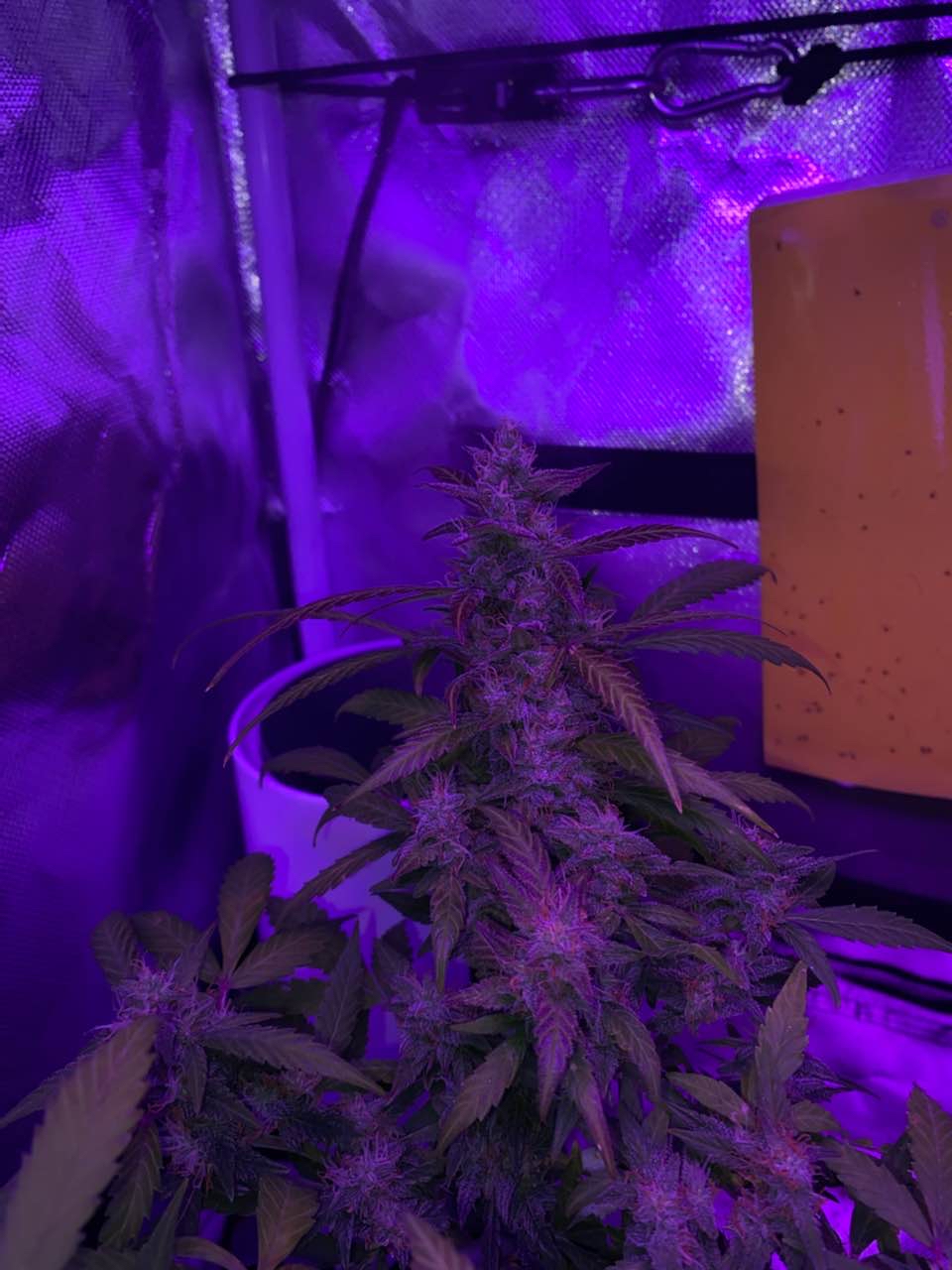 Top dressed with phd water 6.4 purple hue🔥🔥🔥 is the fading normal?
2 years ago
stick e fingerz Gonna be a purple pheno nice 👍 ensure you're giving plenty of h2o they need it now for the next 2 weeks at least bro
View 19 additional comments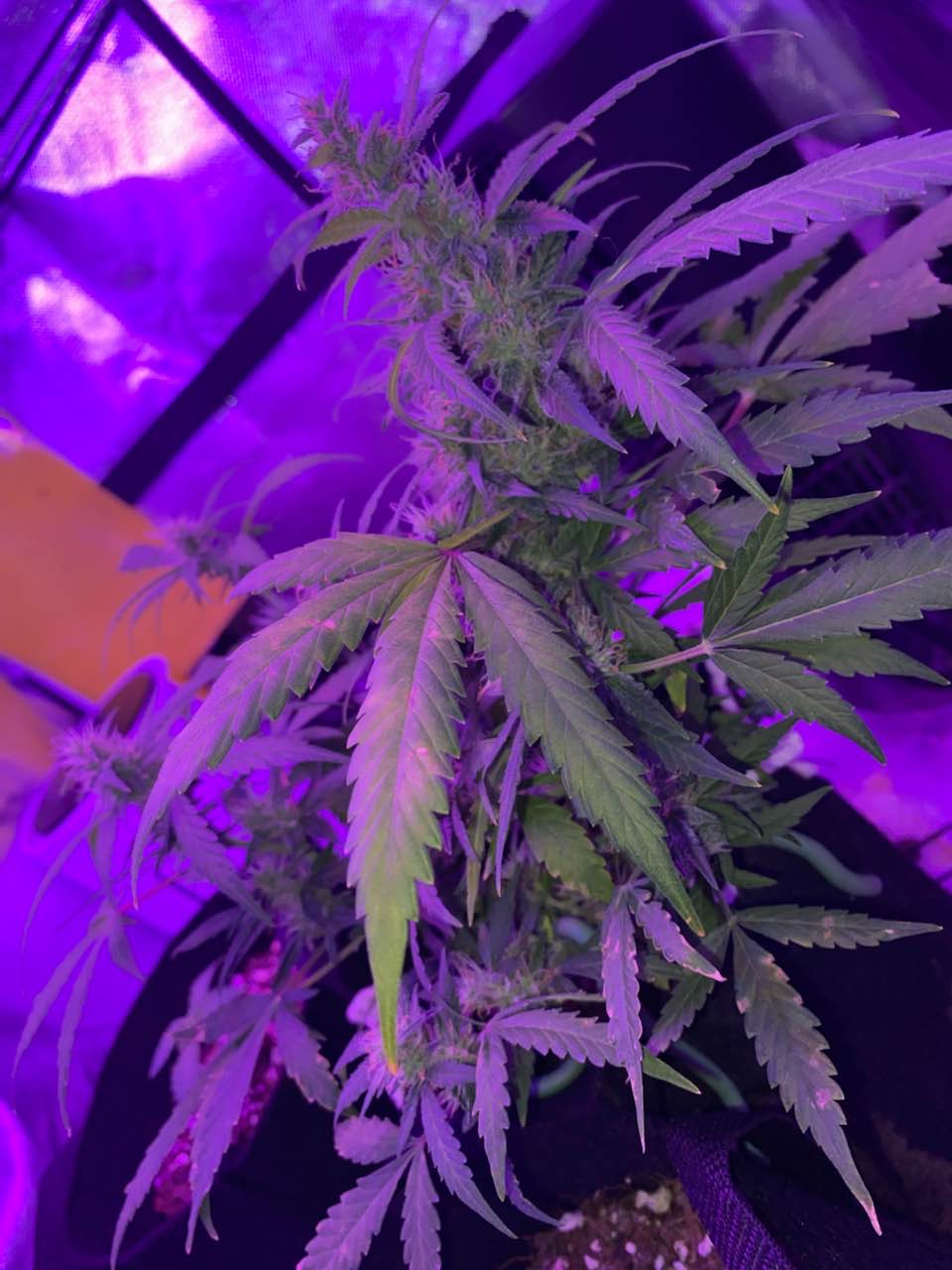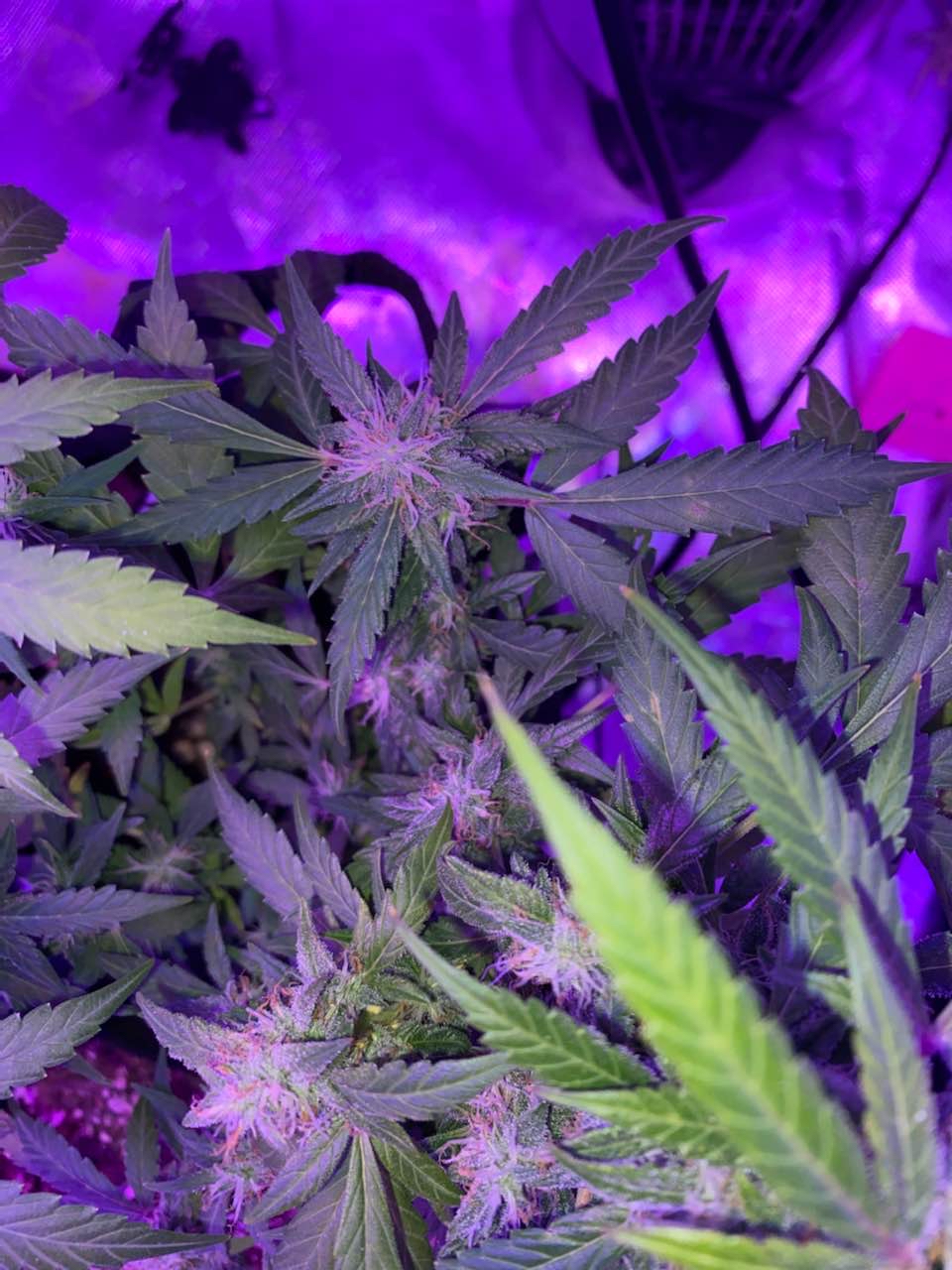 Left her for the weekend and she was super light and faded a bit but I'm going to feed her and water her back to health!🙏🏾
2 years ago
Another not so pretty plant but shes smelling like 🔥🔥🔥
2 years ago
only1juice420 Check out my last update bro is the fading normal?👀
View 1 additional comment
Heavy feeding until harvest ! She's been under fed but I still think there may be time for her to bounce back. Gonna try to push her to day 90
2 years ago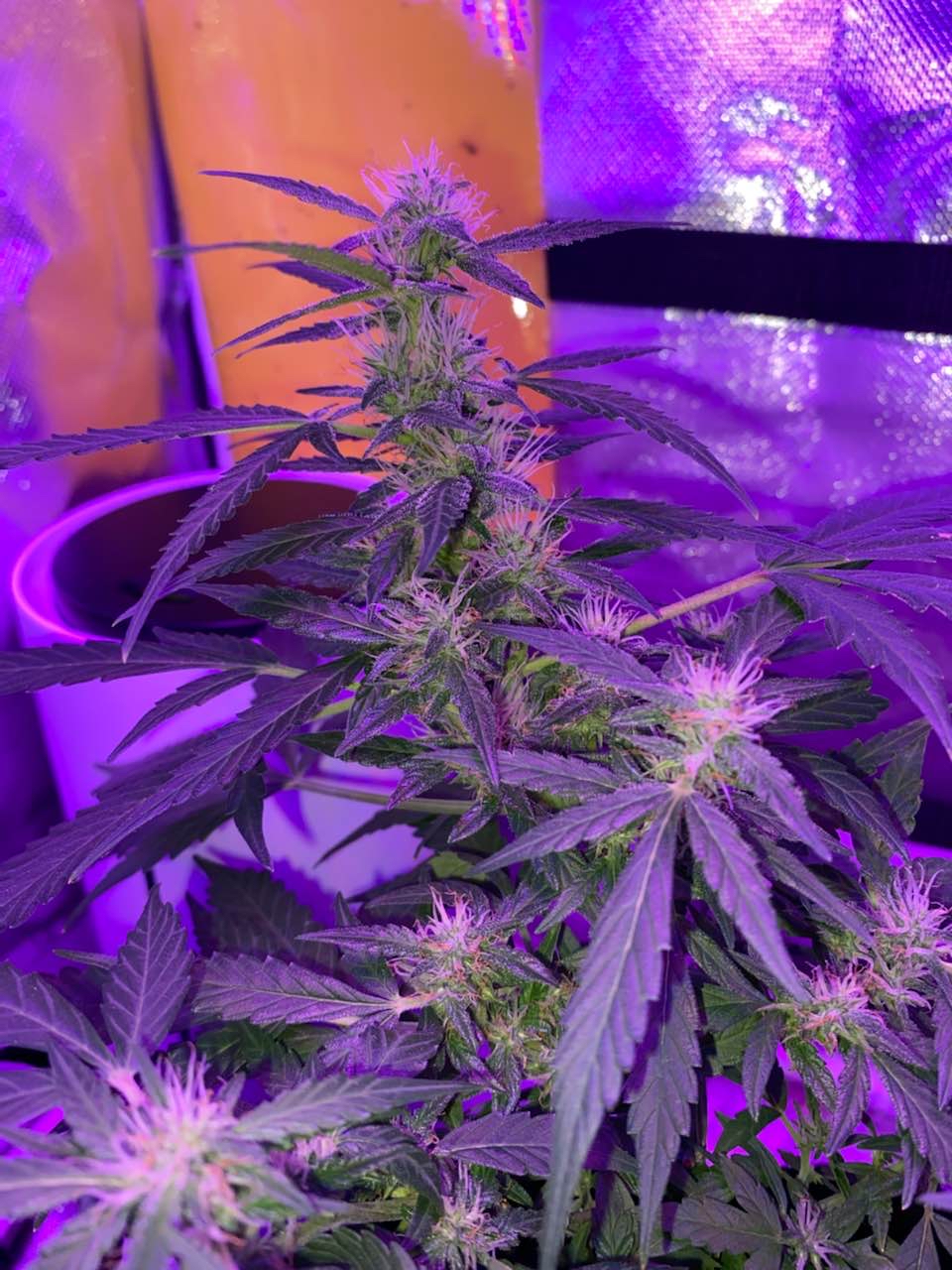 Just feed her at 6.5 thanks to the advice of my man @Ricio
2 years ago
Bloom feeding 6.3
2 years ago
Watered twice since feeding . Ph 5.5
2 years ago
Ricio These need 6.5 like yesterday. Google at what age should my ph level be. At this age there craving more then 5.5 can give.
only1juice420 Run off was 6.9 a few days ago I was trying to bring the overall ph down but now it 6.2. Also I'm growing in coco
View 10 additional comments
Letting her do her thing . Fed again today 💪🏾🪴
2 years ago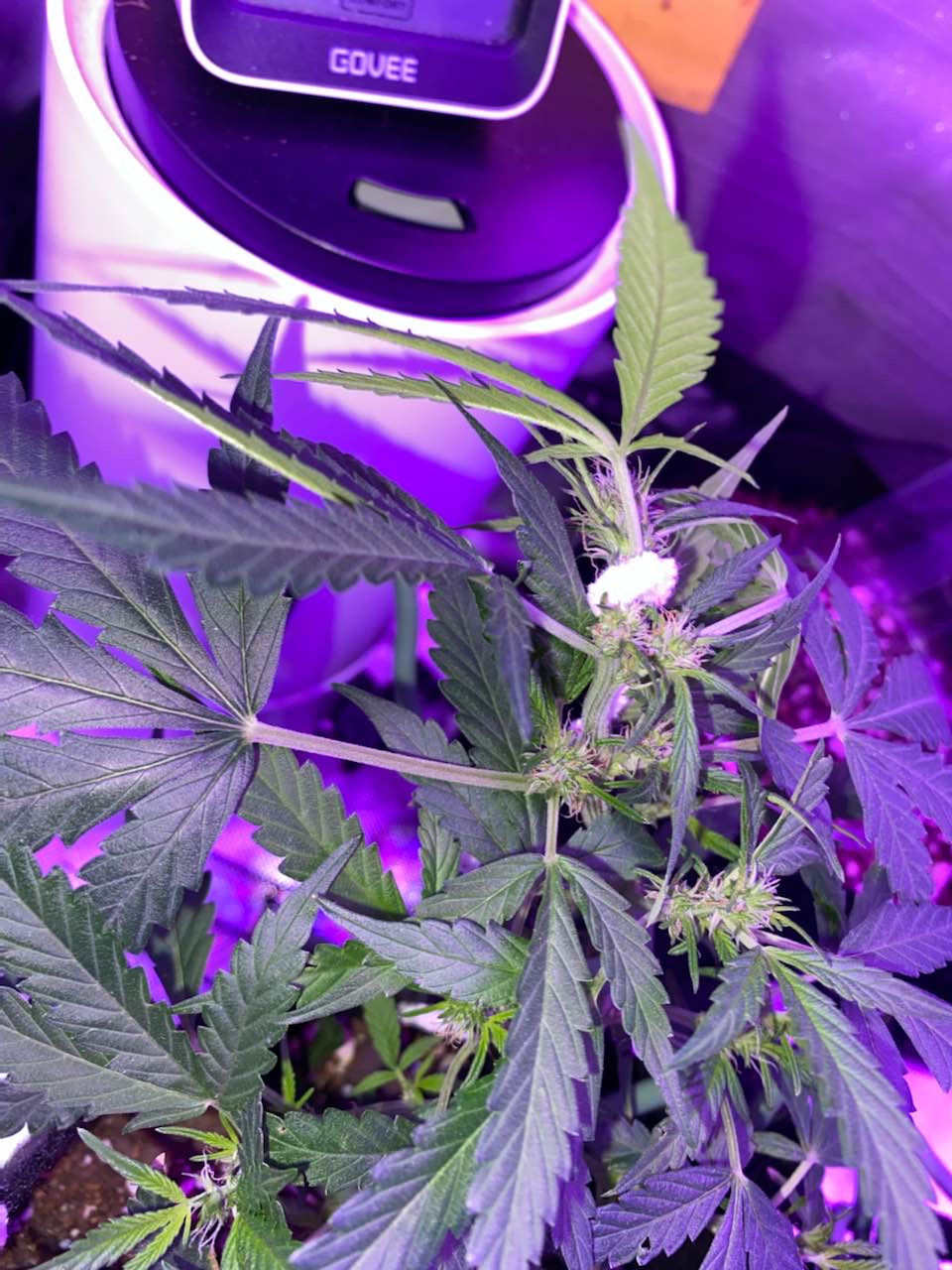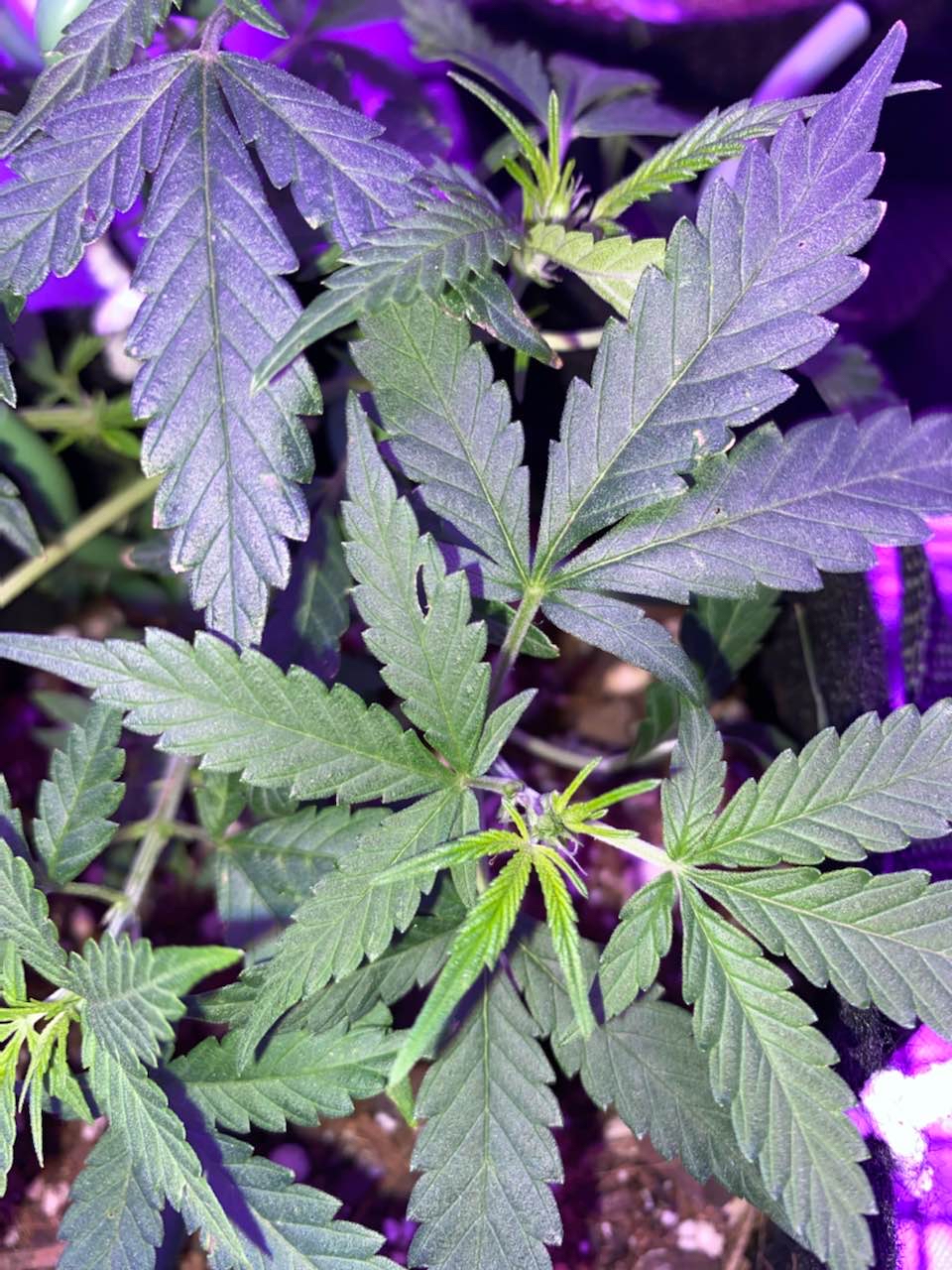 She's been through a lot of training and she's bounced back so I think this the last bit of it but I think it may need more so the other stems can catch up… fed lightly with bloom nutes
2 years ago
Fed her now she's filling out 🙏🏾
2 years ago
Pics from last night after water. 5.9 … I can never get the side branches to reach and become like the main stem. I'm pretty sure I had the tied down too soon/long. Gonna give her nutes next watering in a couple days
2 years ago
Removed tied on lower growth and watered til slight runoff. Been going hard on it so I'm gonna let her chill
2 years ago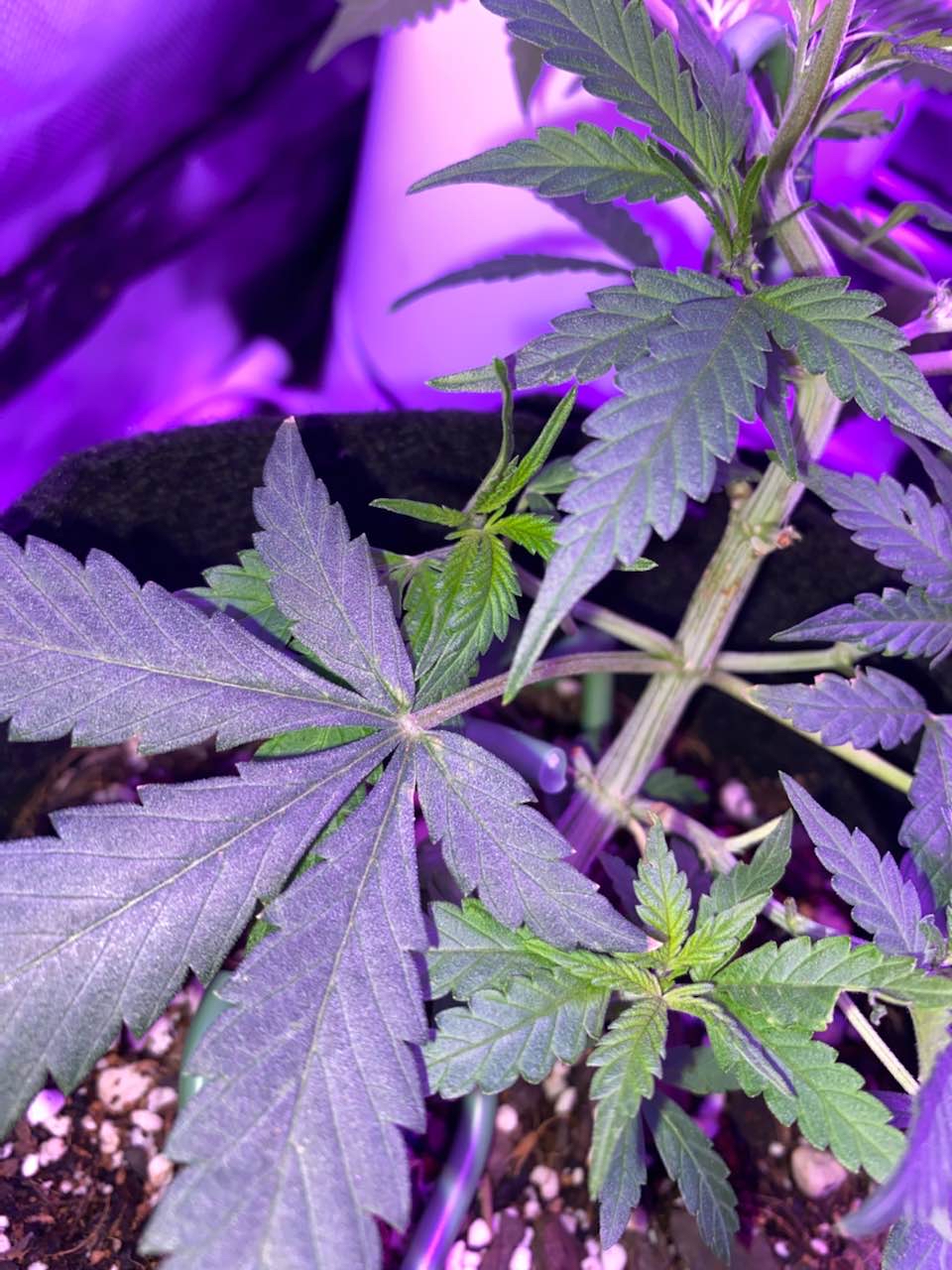 Training continues… idk if this is a thing but I took the ties off the secondary colas so they can stretch more😅 still trying to get this training down so all the colas make decent bud
2 years ago
Slowly but surely🤷🏾‍♂️ watered yesterday ph 6.0 1L
2 years ago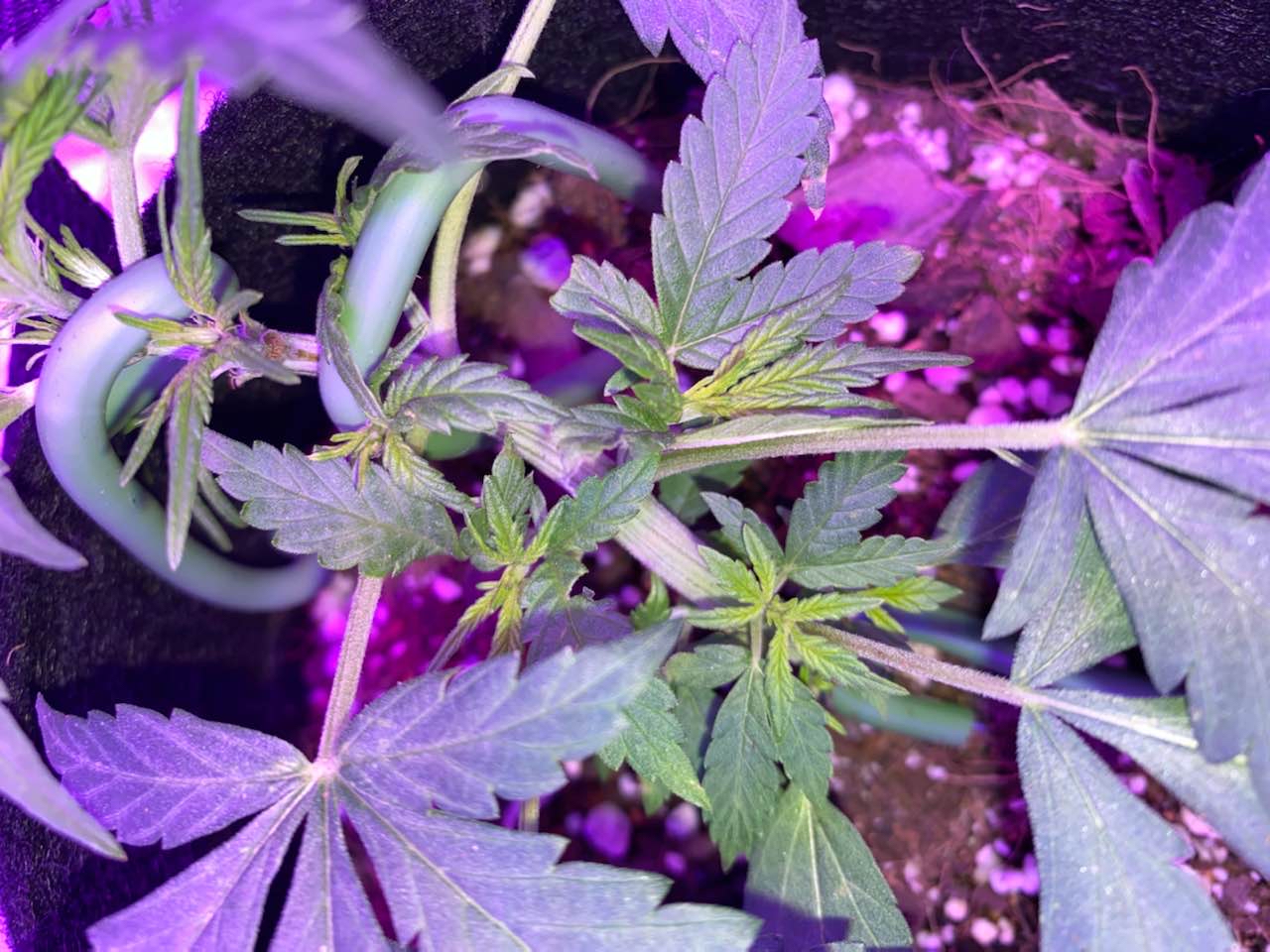 Going to let her rock like this . May get some water today after work… when they're ready I'll get training done on lower stuff
2 years ago
Little training again today
2 years ago
Damaged my main stem… fed her lightly 5.8 runoff was 5.8 I want all the lower growth to catch up😅
2 years ago
Gave her a good water today. Showing pistils super early!!
2 years ago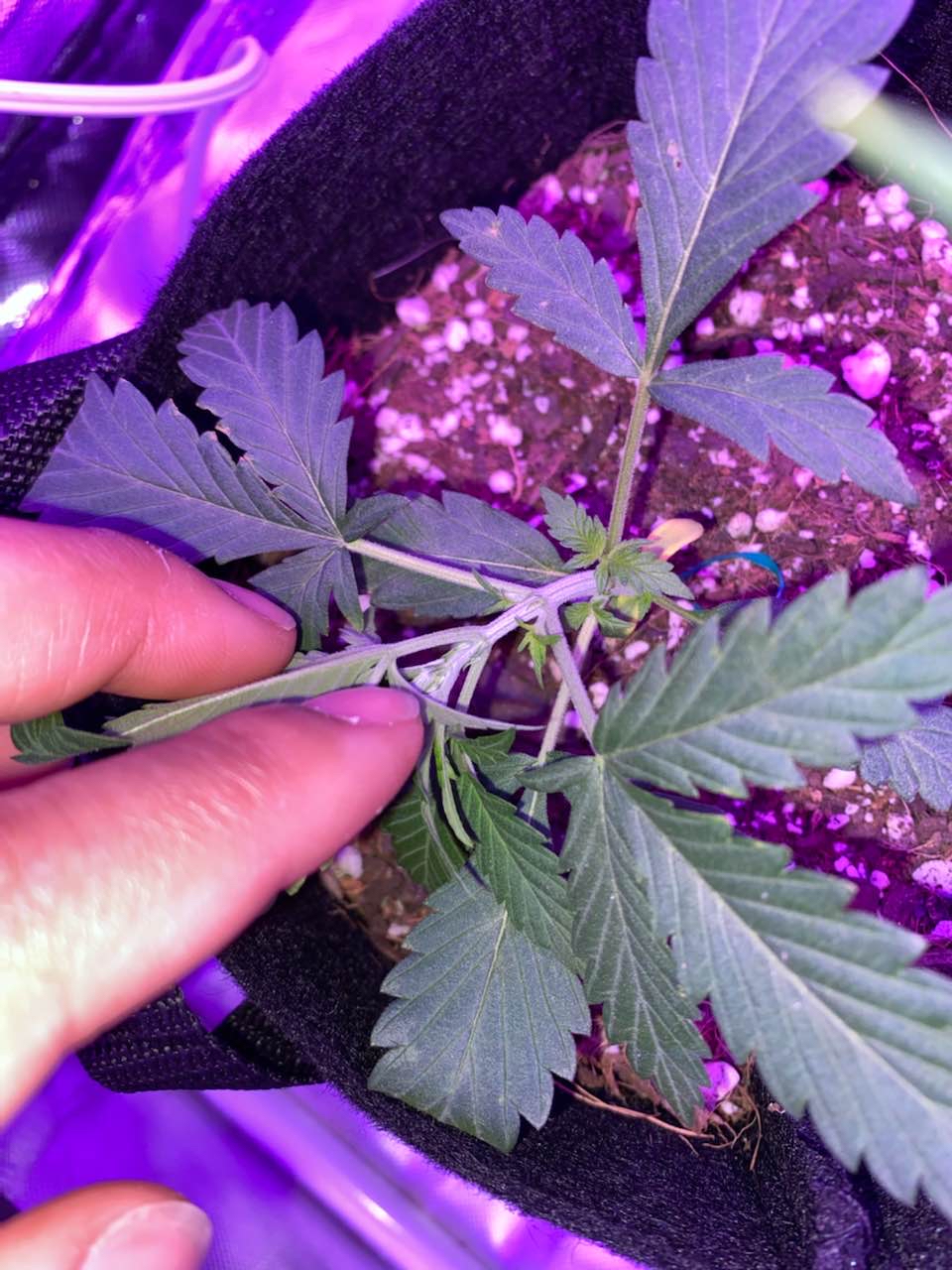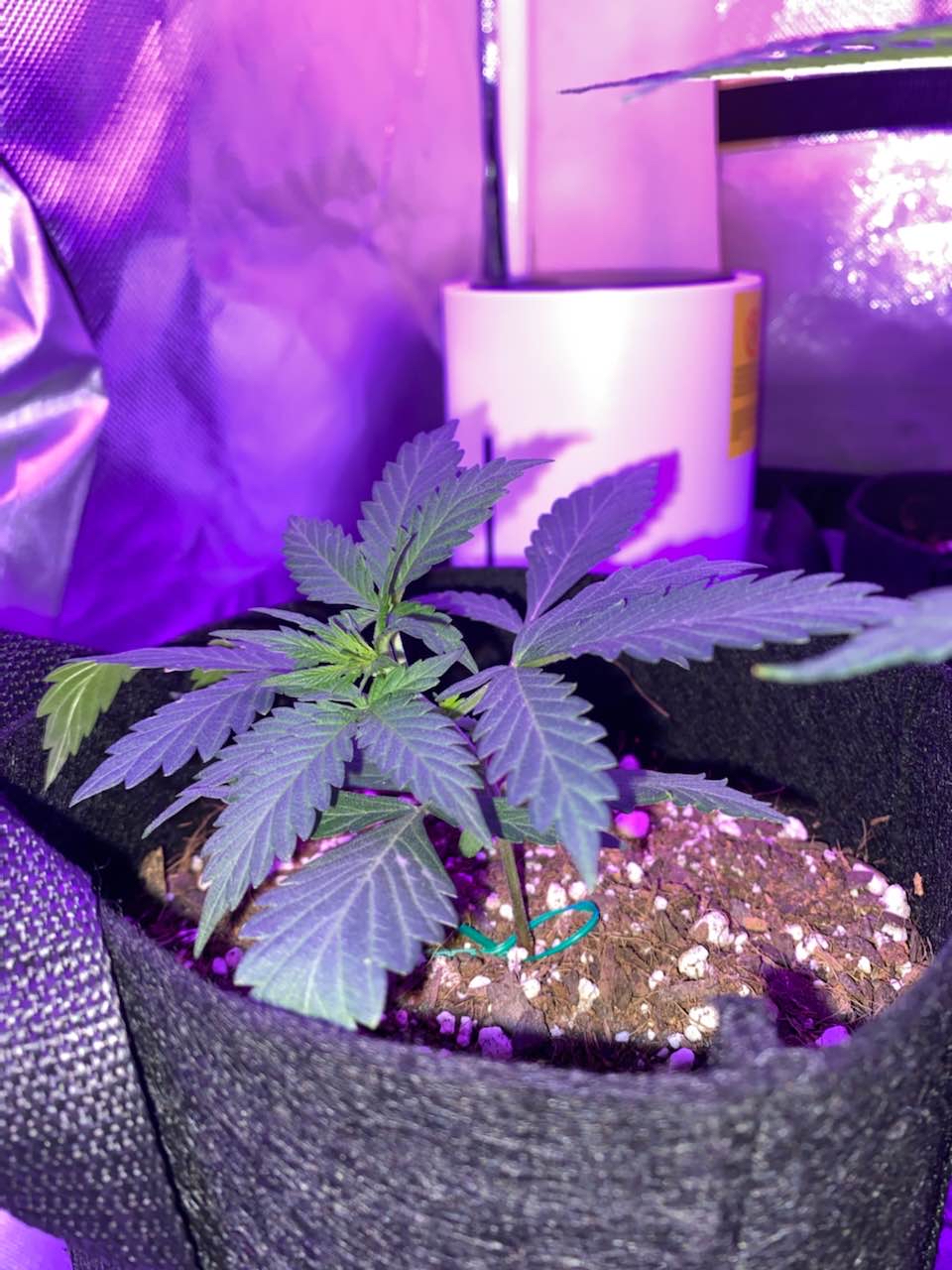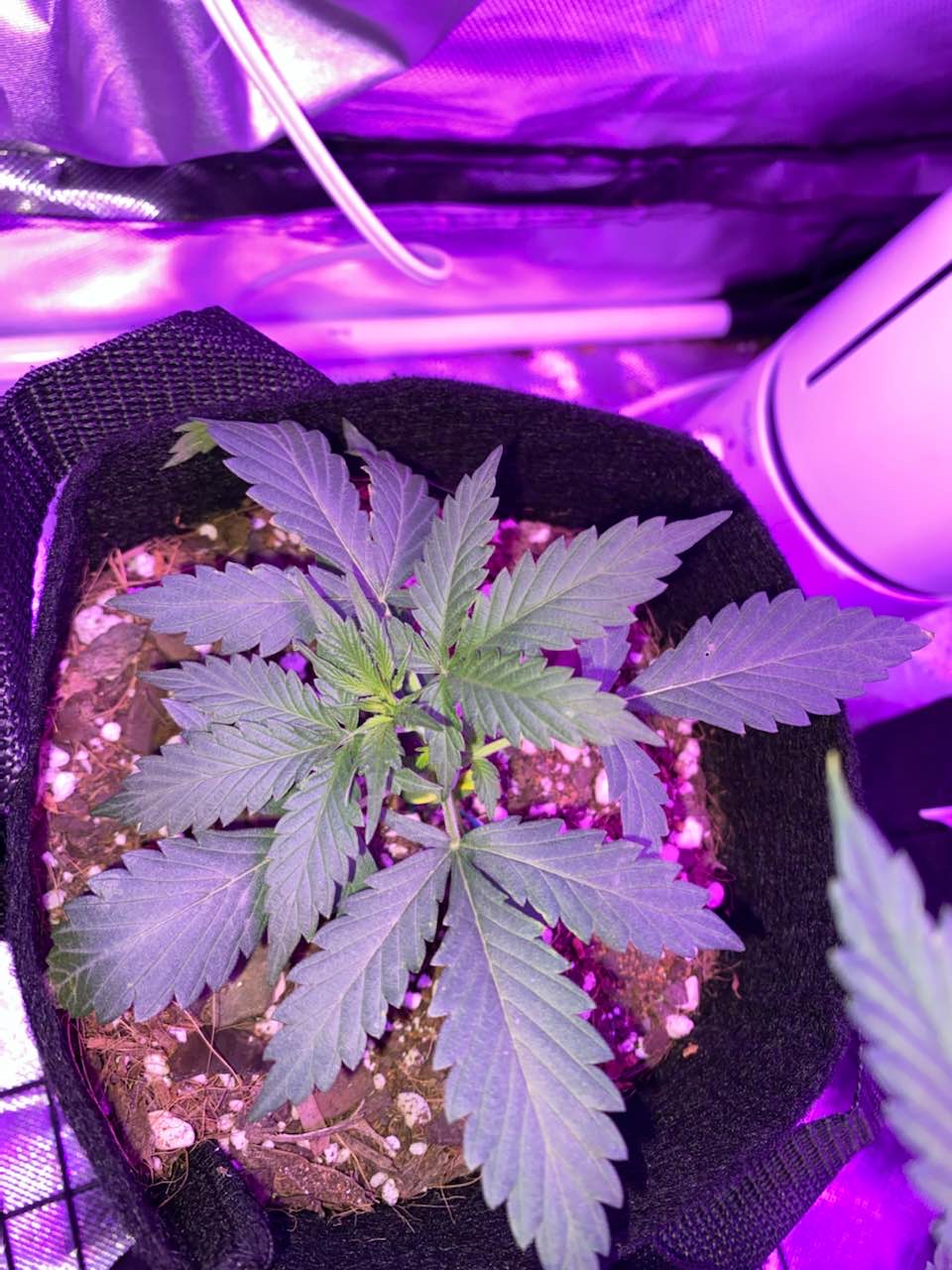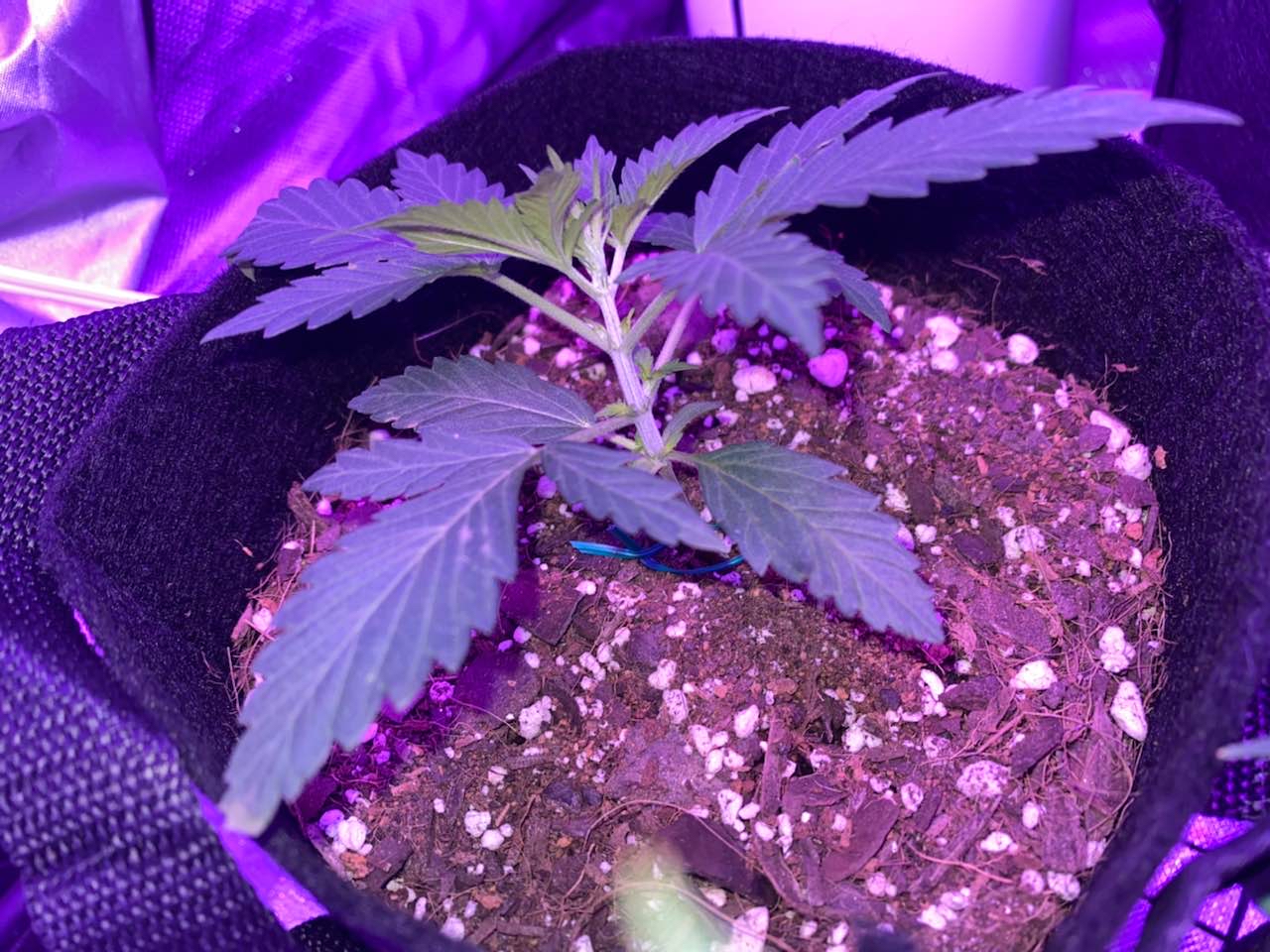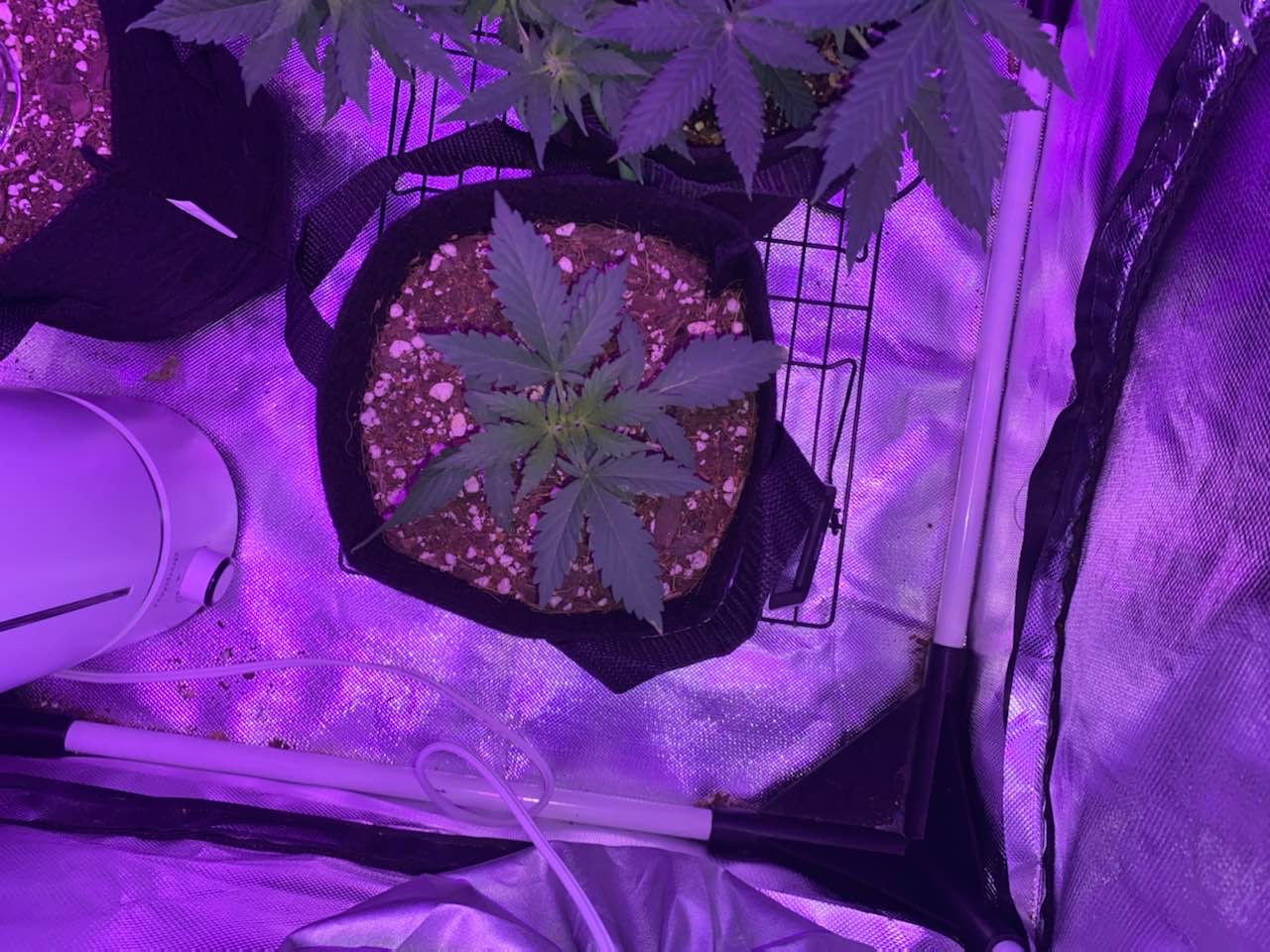 She looks happy 👍🏾
2 years ago
Fed lightly . Starting light bending
2 years ago
2 weeks from sprout 🌱
2 years ago
This is the growth I got from my first auto. Just working out mistakes I've made
2 years ago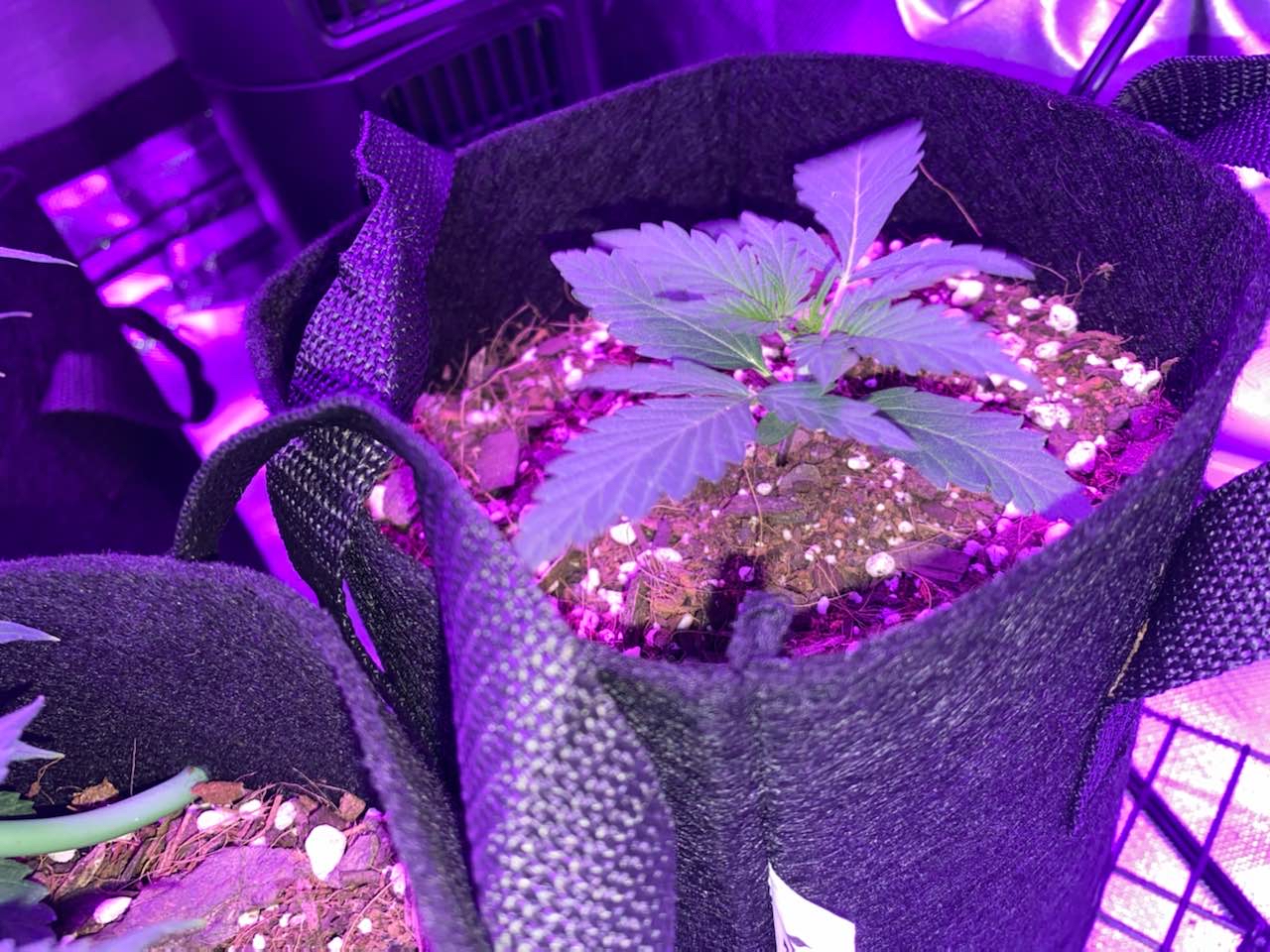 Responded well
2 years ago
Light feeding👍🏾
2 years ago
only1juice420 Gave her a good watering a few days ago with fish sh!t and liquid seaweed. Ph 6.0 she's put on a little growth in that last 24hrs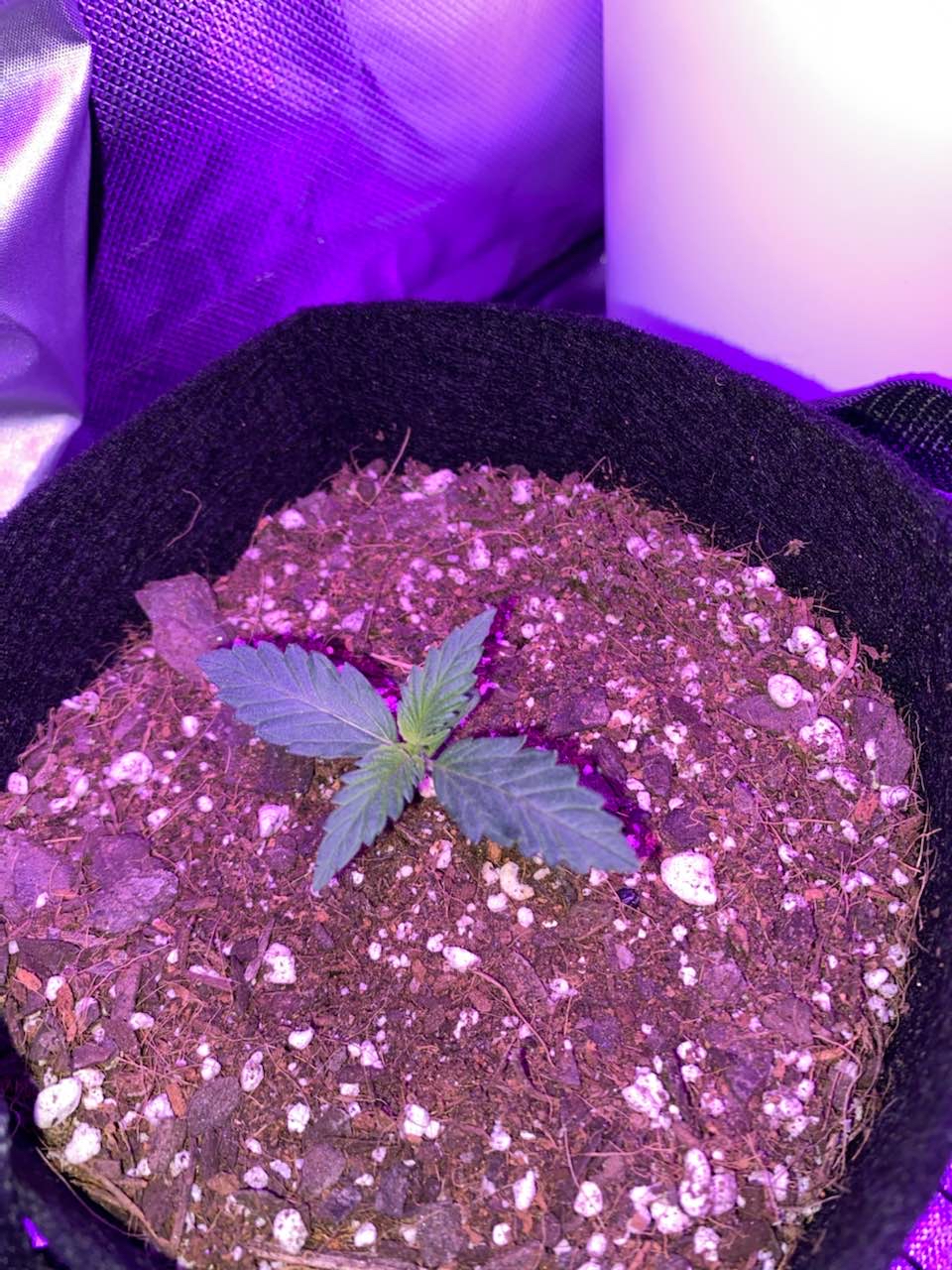 She's growing 🙏🏾
2 years ago
Light water with fish sh!t I think ? Ph'd to 6.3
2 years ago