weedinmyweave
First Timer
Summer 2019
3 Random "free" Seeds using Great Lakes Soil with T5s in a indoor grow tent.
The fungus gnats are officially gone! All the girls were experiencing nutrient lockout (they were literally dying from the bottom up) so we flushed all of them with ph water and last week we used 1/4 of the recommended amount of buddha bloom. They are finally bouncing back!
4 years ago
Mystrain420 Looking good. Stay with the K.I.S.S method and you should be fine. No offense lol
The Fems are starting to bud. Last week we had to stop watering them and lay some diatomaceous earth on the soil because they had fungus gnats. 😥
4 years ago
These randoes have been on 12/12 and fed with ro bloom and surge
4 years ago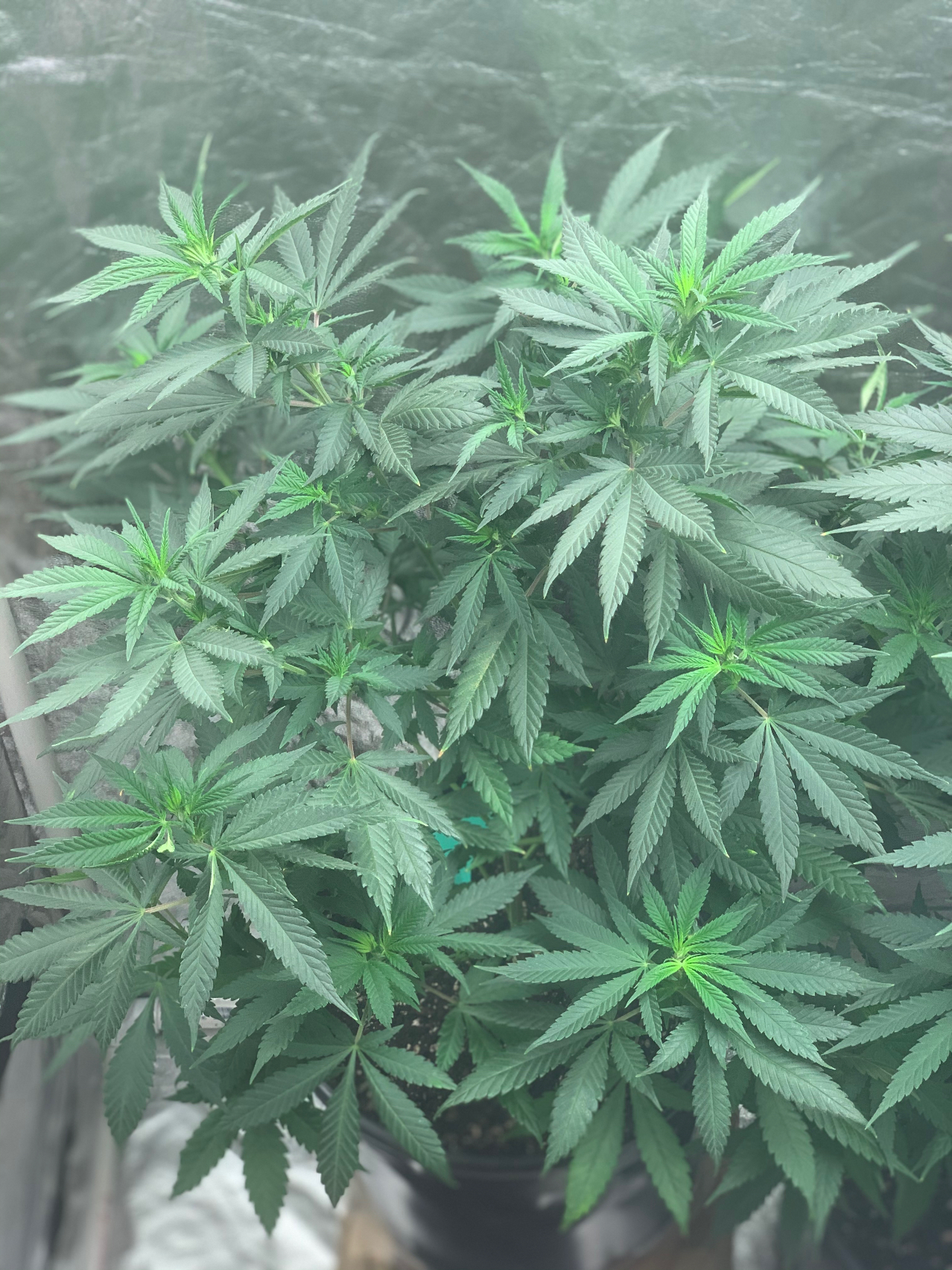 Second week I n terp tea bloom, roots organic surge, and liquid seaweed
4 years ago
These plants are still on a 18/6 light cycle because the autosomal ate in the same tent but next week they will be on 12/12.
4 years ago
New pics just finished watering
4 years ago
Noticing some stunted growth not sure whats going on but nutes were added
4 years ago
We upped the nutes this week
4 years ago
Second week of trying out roots organics "surge",
4 years ago
The limpy one is rising now
4 years ago
WeedinmyWeave One of these nights the tent got extremely hot and the humidity got to %99 and this happened 🥺
WeedinmyWeave So today we finally transplanted the slouchy one to a bigger pot and added roots organic terp tea as a fertilizer but we noticed he has been yellowing helpppp?!?!? Did that one night really just ruin our baby?
Transplanted 2 of 3 plants we ran outta soil 🥴
4 years ago
The beginning 🙃
4 years ago