Bubblegum
Future mother
Bubblegum started from seed. Light: AGLEX COB 2000 (408 watt) 18/6 & 12/12. Nutrients: Green Planet's Micro, Grow, Bloom, + additives Massive, Liquid Weight, & Rezin. Additionally adding Miicrobial Mass.
Curing humidity 59%. One of the better humidity readings currently. Boveda 62% packs used. I expect the weight to be slightly less as I pulled the buds out of their jars for an additional 8 hours
a year ago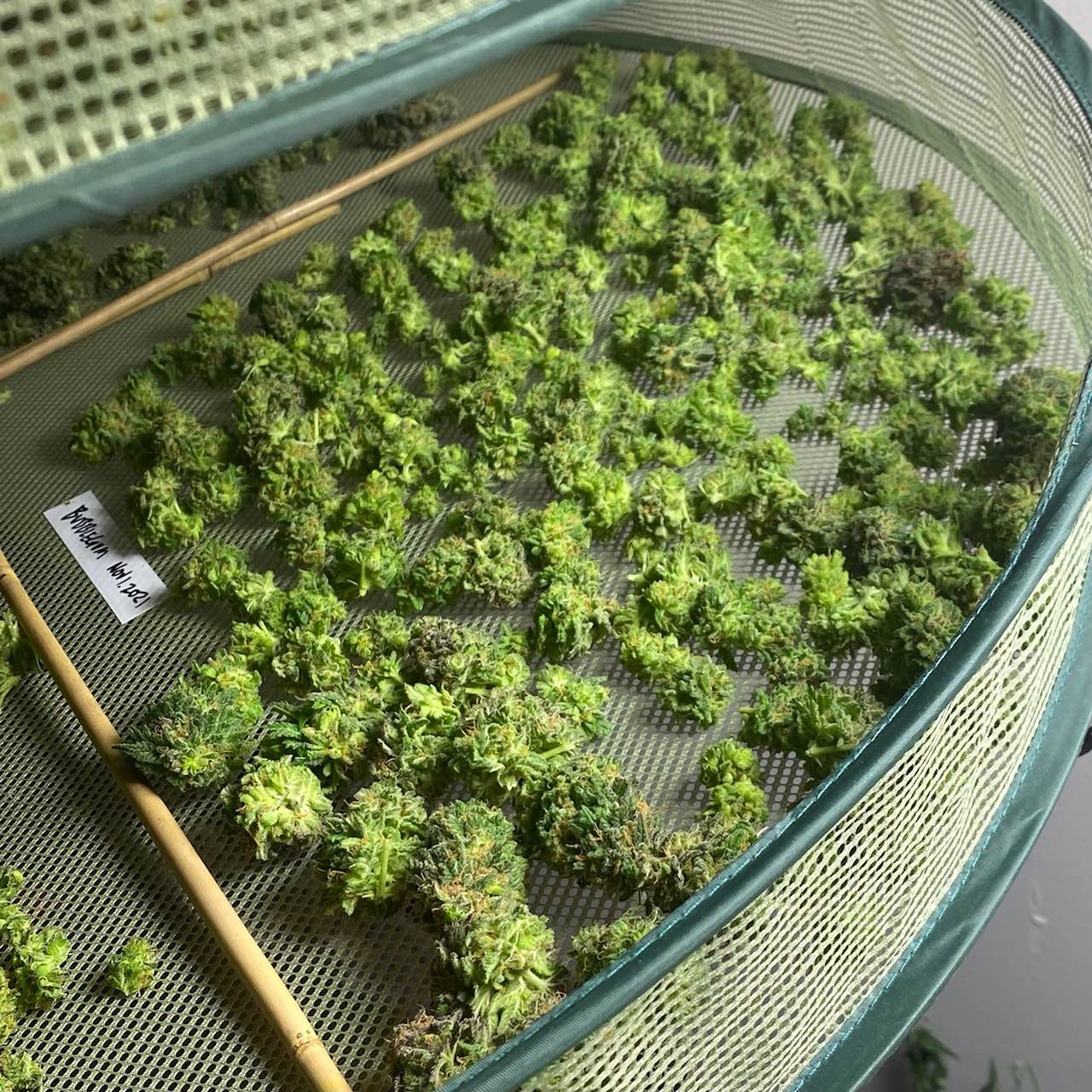 Nice size buds on this one. Clear distinction between the colas, the mid size buds, and the smaller larfy shit. Overall good harvest on her. This one should be a real treat. Looking forward to smoking this 🌱 💨
a year ago
Been a month since I updated these girls. My bad. Theyve started week 10 and working on some more flushing. This girl is having trouble holding her buds up! Not a terrible problem imo 😁
a year ago
Mid week 4. Discovered my soil pH is way too low on all my plants so mixed up cal-mag and stress reducer at 6.6 and flowed thru. Post pH measure at 5.4, slowly working on bringing this back up. Tons of bud sites on this one!
2 years ago
steezykayla Thx! Shes def the best looking one of the group imo 💚 🪴
Starting week 3 of flower. Just defoliated
2 years ago
First week of flower and just under a week post heavy defoliating and spraying for thrips. Already looking bushier again since removing most of the leaves/larfy scrim scrams
2 years ago
Post topping and growing nicely
2 years ago
Recently topped
2 years ago
Few days growth
2 years ago