zerocool
Mexican bag seed
Febuary 2019
Went to Mexico and got a bag of weed and it had seeds in it. Brought them back and going to give them a go.
Sorry for delay. Lots on the go. The tall one was topped a week ago.
4 years ago
Dropped the rock wool into the solos. Going to keep em till I see roots out the cups then in to the dwc
5 years ago
Zerocool I just need more and better lights and to sort this tent out.
Ill get them into a bucket soon enough. Roots are in the bottom. I just feed them once I see the tray dry. Seems to be doing ok.
5 years ago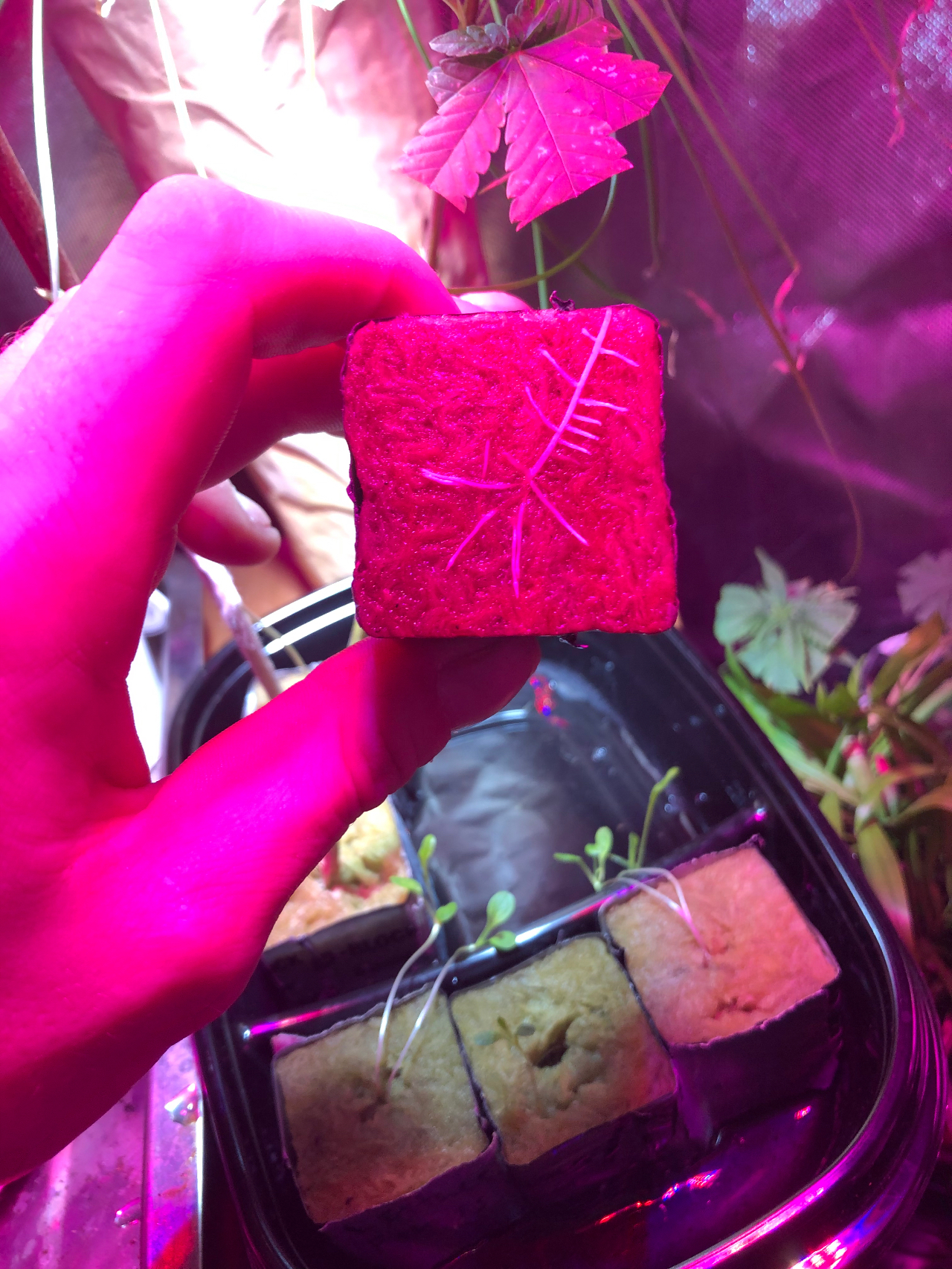 Seeing roots. Gotta get them into buckets today I think if I have time
5 years ago
Rearranged my tent and closet. Able to get some better light to these girls. White led and the red leds are quite close to these girls now
5 years ago
Adambritsch Your plants are way taller than mine Before the first node. Is that just the strain or does that have something to do with the lights or environment?
I'll bury her deep in the netcup.
5 years ago
tnkrumpets That is serious stretching. Is there reasoning behind it?
She's lanky but sturdy. She'll go deep in a cup. Hopefully this is a sign for how she will grow.
5 years ago
3 of 4 seeds popped. One shot right up, one is taking its time and the other I damaged putting into its own cube. Oh well I only have room for 2 ladies
5 years ago
Got 3 of the 4 seeds
5 years ago
3 of the 4 seeds have started. I'll move one into a new Rockwool cube. I'm sure I'll damage it but can't have two plants in one cube.
5 years ago
Going to try these babies in Rockwool and DWC. Buckets from CT, I have a decent air pump from my aquariums. Worth a shot. Any advice is great. Cheers b'ys
5 years ago
Growing a few other things. Only two of the blocks are the mexi seeds
5 years ago