andyboe
1st Grow - Blue Dream CC Grow
Quarantine Grow March 2020
6 Blue Dream feminized (hopefully) started in peat plugs from Lowe's with vegetables. Fox Farms Ocean Forest with water
Had to cut off a moldy cola. Put SEVN big powder on them about 4 days ago. Going dark before chop in a day or 2
3 years ago
No signs of herm. Flowering nicely
3 years ago
Flowering nicely and no signs of herm.
3 years ago
Shed experiment. Starting flower today. 7am-7pm light. Mixing flower nutes for her soon.
4 years ago
Been outside for several weeks. Has filled out nicely
4 years ago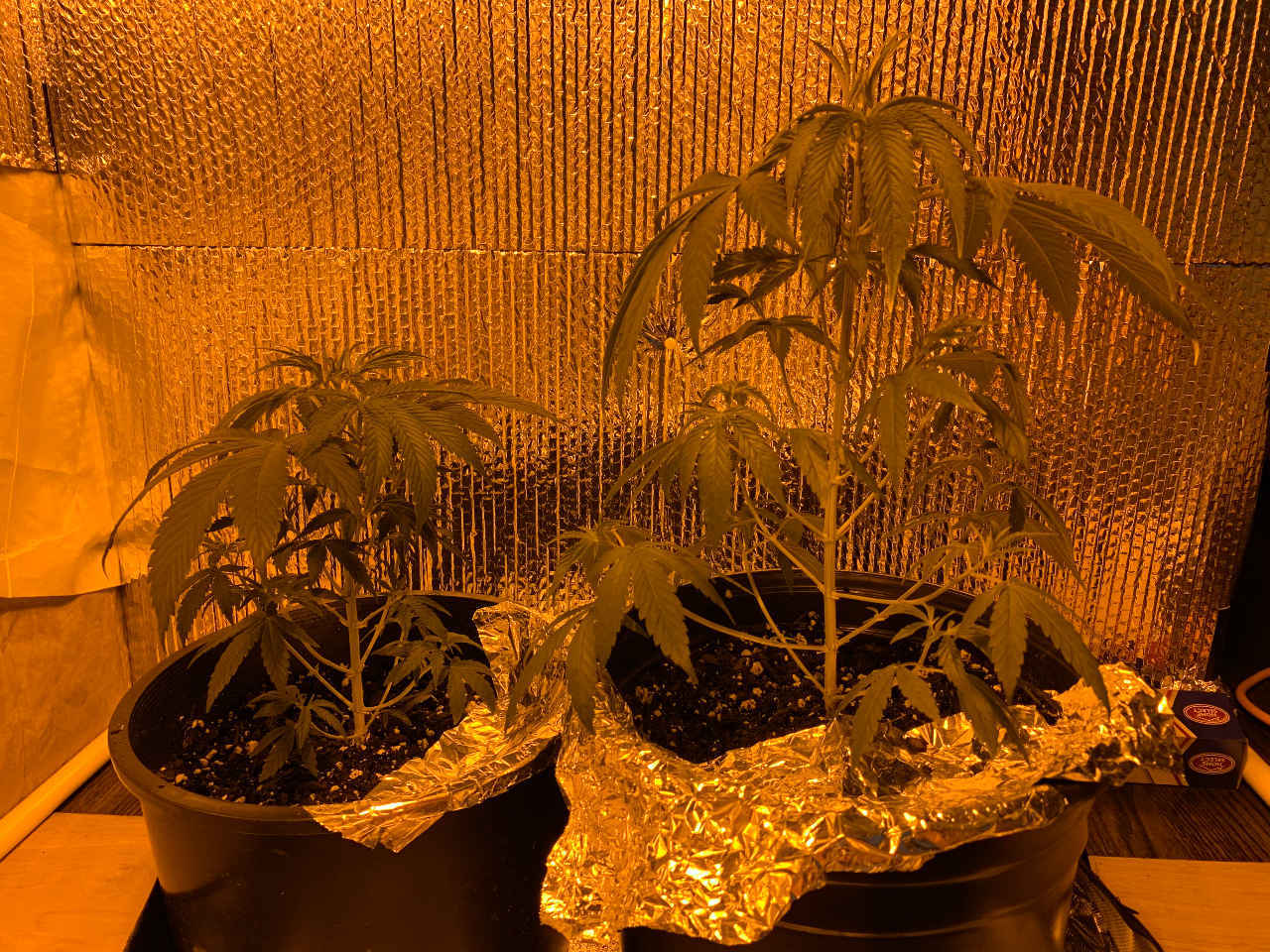 Recently trimmed leaves to make plants more symmetrical. Lowered water PH today because the meter reads the dirt is too high (close to 8). Found out sister seeds are hermaphrodites from CC. Plan to focus on WW autoflower seeds once I get them a little farther along. Don't want to cross pollinate. Got rid of plant that was LST. Down to two.
4 years ago
18/6 light exposure. Trying out some LST on my back left. Hoping to transition the front right into a DWC soon. Best plant back right doing well at 7in tall. Light switches from 150 watt LED to 1000 watt HPS.
4 years ago
Out of town update from Tyler. Had to trim some dying leaves when I got back
4 years ago
Two weeks in BD transferred and beginning to move veggies
4 years ago
BD planted in peat plugs for first grow next to veggies.
4 years ago