Mother plants
Friday 25th & Sunday 27th
Cookie x glue & Jedi kush growing in 5x5 gorilla grow tent with high cfm kit, 6" ac infinity exhaust fan, HLG 600R Led, 2 6" hurricane fans, Nute tool board, homemedic humidifier, and a 1ft extension to make the tent 8ft tall.
3 Cookie x glue & 1 Jedi kush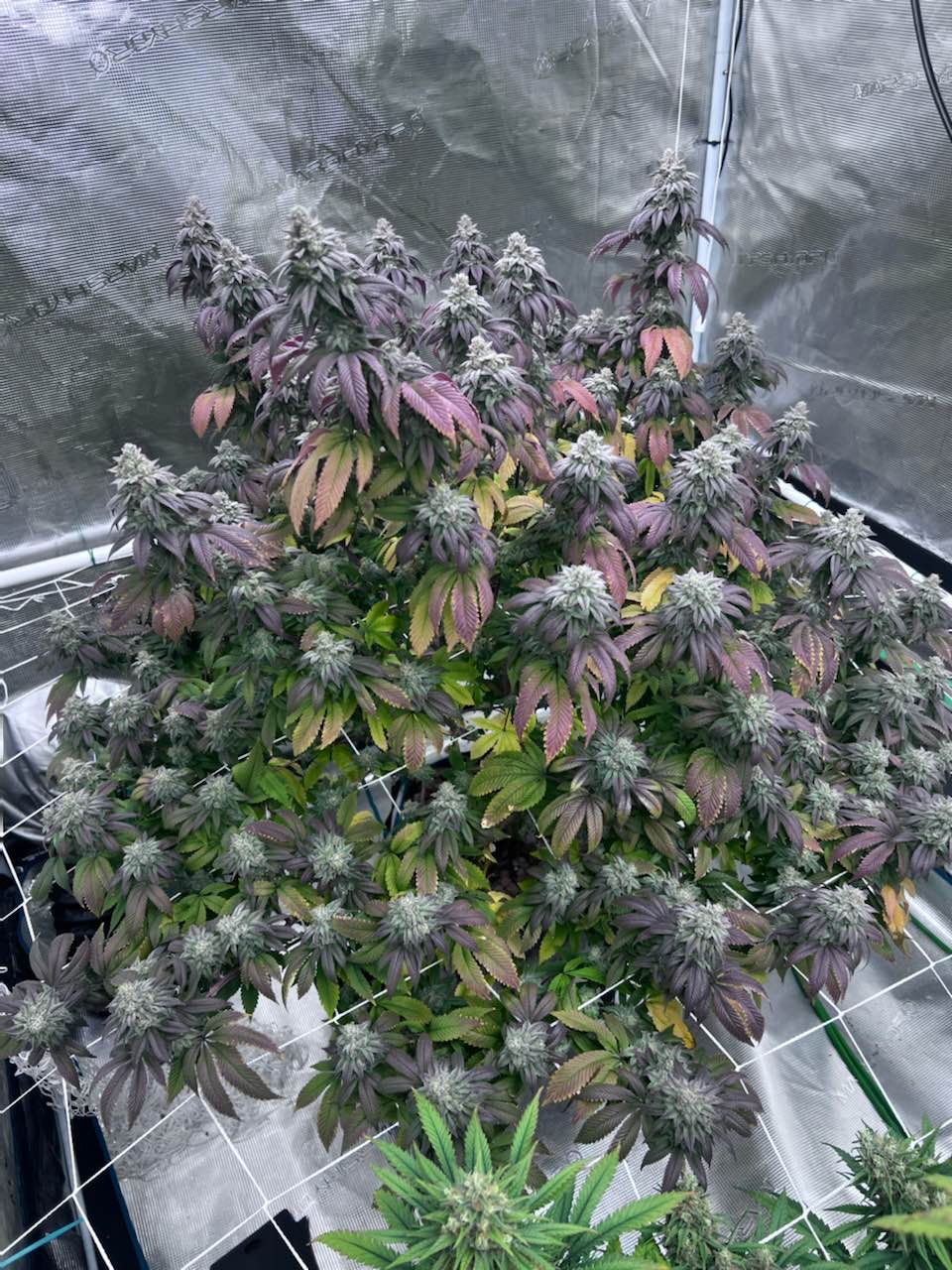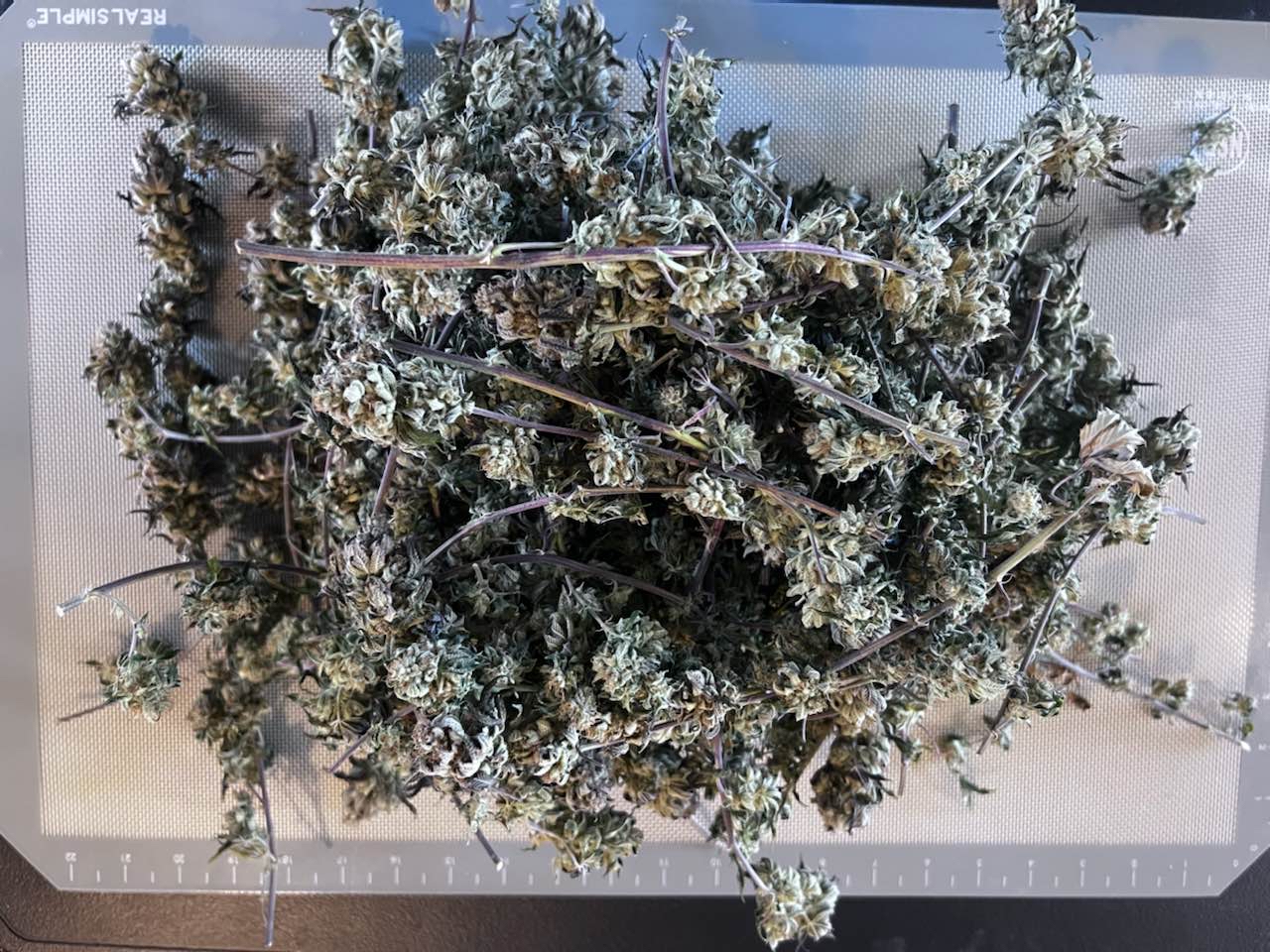 They are cut down and trimmed up and smelling amazing. Jedi was about 2 oz , cookie glue was about 8 oz
4 months ago
The cookie glue is tied up and stretched out nice, getting ready to start flush very frosty & smells like a fresh fruit dumpster.. The Jedi is small as always, but frosty af and smells rank and dank
4 months ago
I begun 12/12 light cycle yesterday, they have gave me clones now I'm ready to watch them flower.
6 months ago
She is way past ready to go into flower. I'm just waiting on others to be ready also. So I'm training like crazy on her.
7 months ago
2LC shes so full & lovely!!!!!
This girl is so thirsty, she loves all the nutrients, and is way ready to flower, but also waiting on other 2 to be ready
7 months ago
Node.Hacker That is a glorious bush you got there…the 1960's would be proud 😆 But for real, this is a great looking mother plant. It will make for some nice clones
So here is the journey of the mother plants, they have now had clones taken off of them each one had about 20 clones and they took a while to recover but they are recovering just fine now now I am fighting to keep the clones alive because of the heat in my garage and also my cloner went out so I had to take them out and put them in solo cups but everything is doing good now I believe I've got everything growing great
7 months ago
I've been fighting thrips past week, any suggestions on how to get rid of them?
8 months ago
dgrows420 Neem oil, or mammoth all organic insecticide and fungicide
SmashDaB I've heard neem oil is is good & bad
budman0211 Bad only in the last few weeks of flower. Can leave a taste in the buds.
View 1 additional comment
Getting huge, had to defoliation again
8 months ago
Growing big on the advanced nutrients cookie glue
8 months ago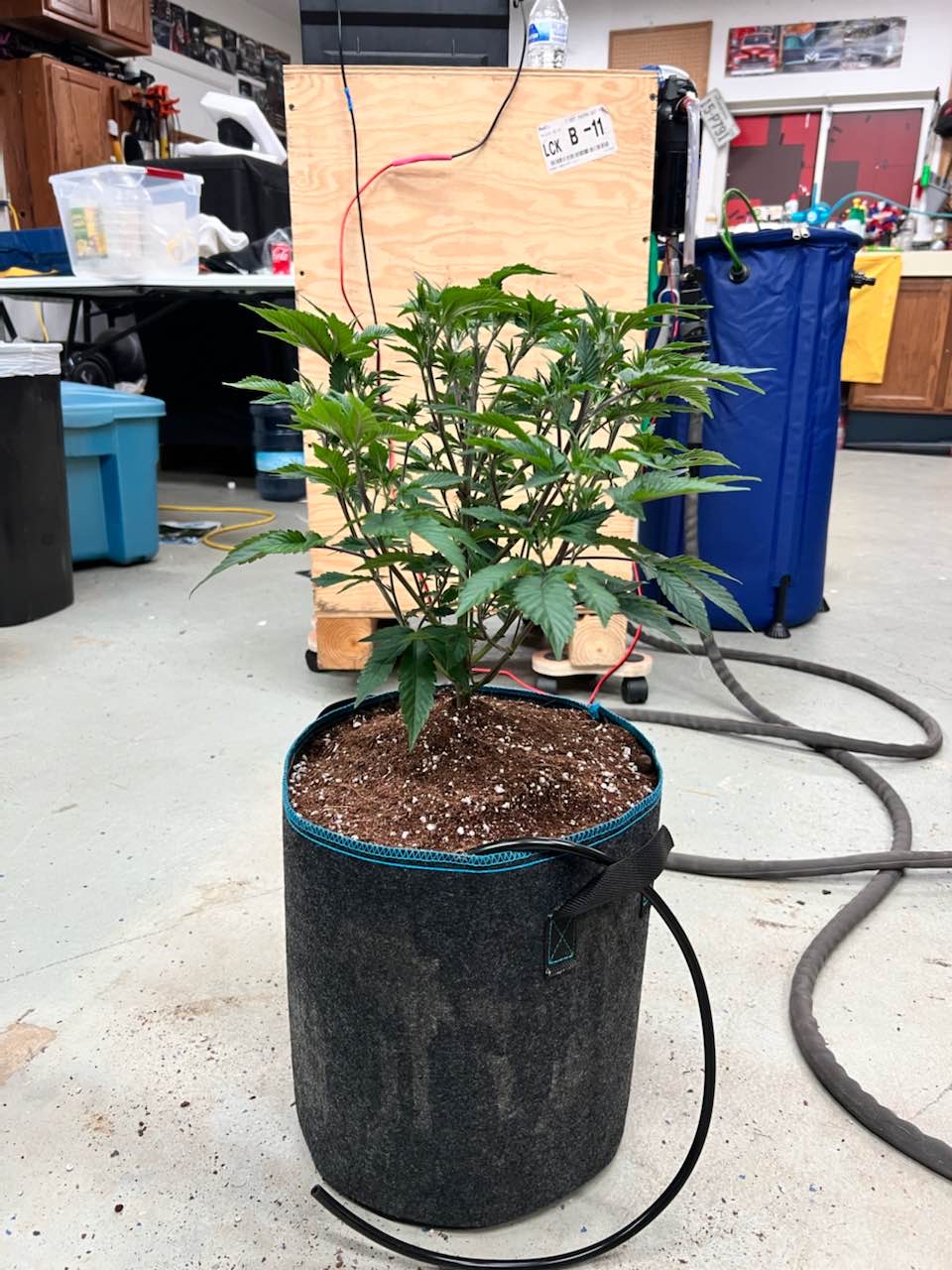 Put in a 5 gallon with coco
8 months ago
Topped the cookie glue clone today.
8 months ago
The Jedi kush is doing great in the auto pot.
8 months ago
The cookie glue mother is loving life after a watering
8 months ago
Did a little defoliation after pictures forgot to take after pic. Will update tomorrow. This is the one I'm keeping for mom of cookie glue
9 months ago
Already growing new vegetation after the defoliation.
9 months ago
It's getting hot in here, so strip off all your leaves
9 months ago
I cut off the original leaves so that it will promote new growth, they are doing fantastic. The other picture is the mother of these clones.
9 months ago
These are my keeper clones. Cookies x glue
9 months ago
16 clones made it, 2 Jedi kush & 14 cookie x glue.
9 months ago
New growth coming in
9 months ago
New growth started
9 months ago