Coco coir + perlite autoflower grow
Summer 2022
First grow . Coco coir perlite 70/30% mix feeding fox farm nutrients
Durban sunrise auto and trizkit auto
Well all trimmed dried and jarred 301 grams plus half oz or so been puffin on . All the small popcorn went in with the trim.
a year ago
jheilaman Sorry that was plant trizkit 2 still trimming other plants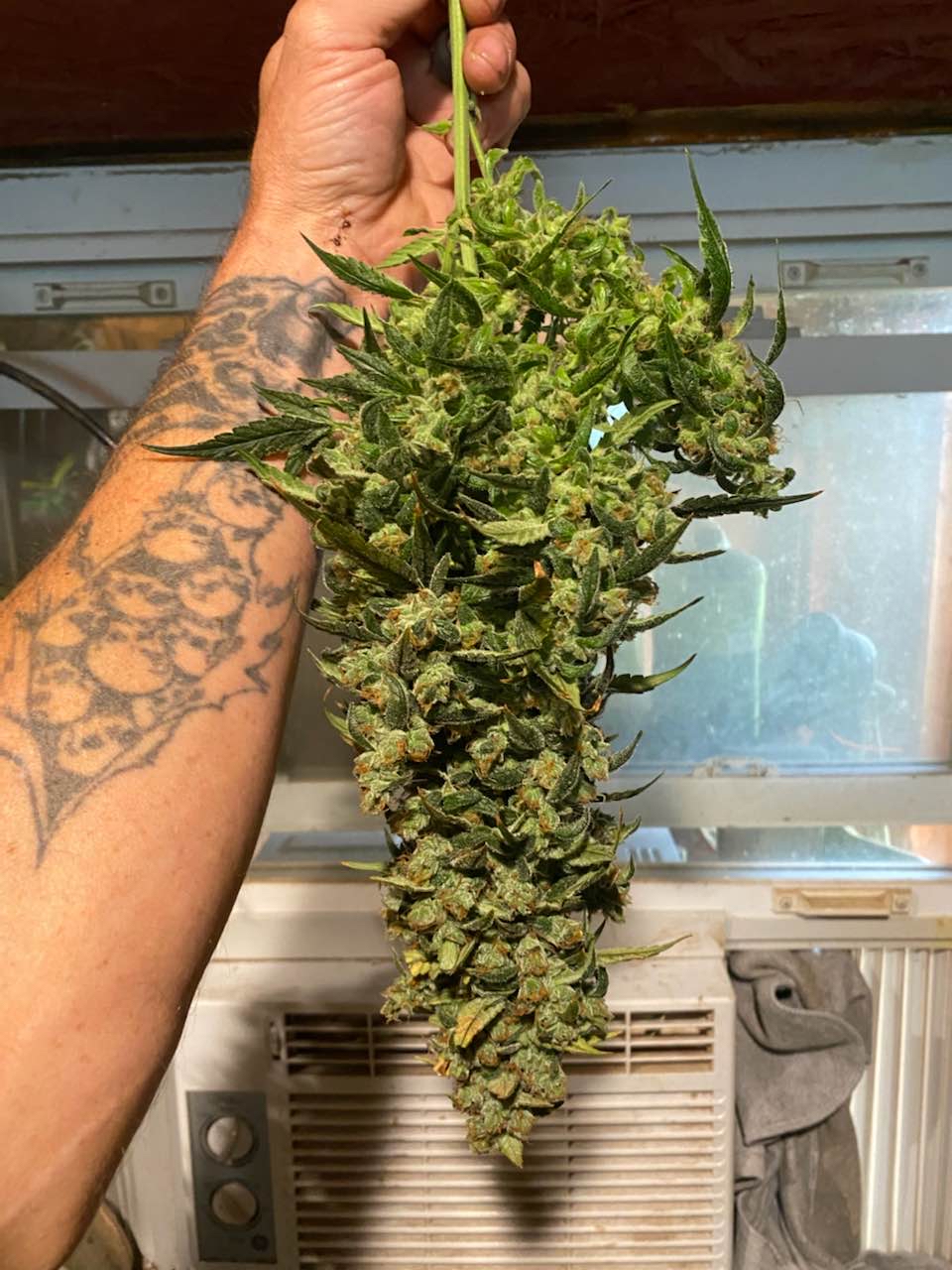 Chop last one today 🪓
a year ago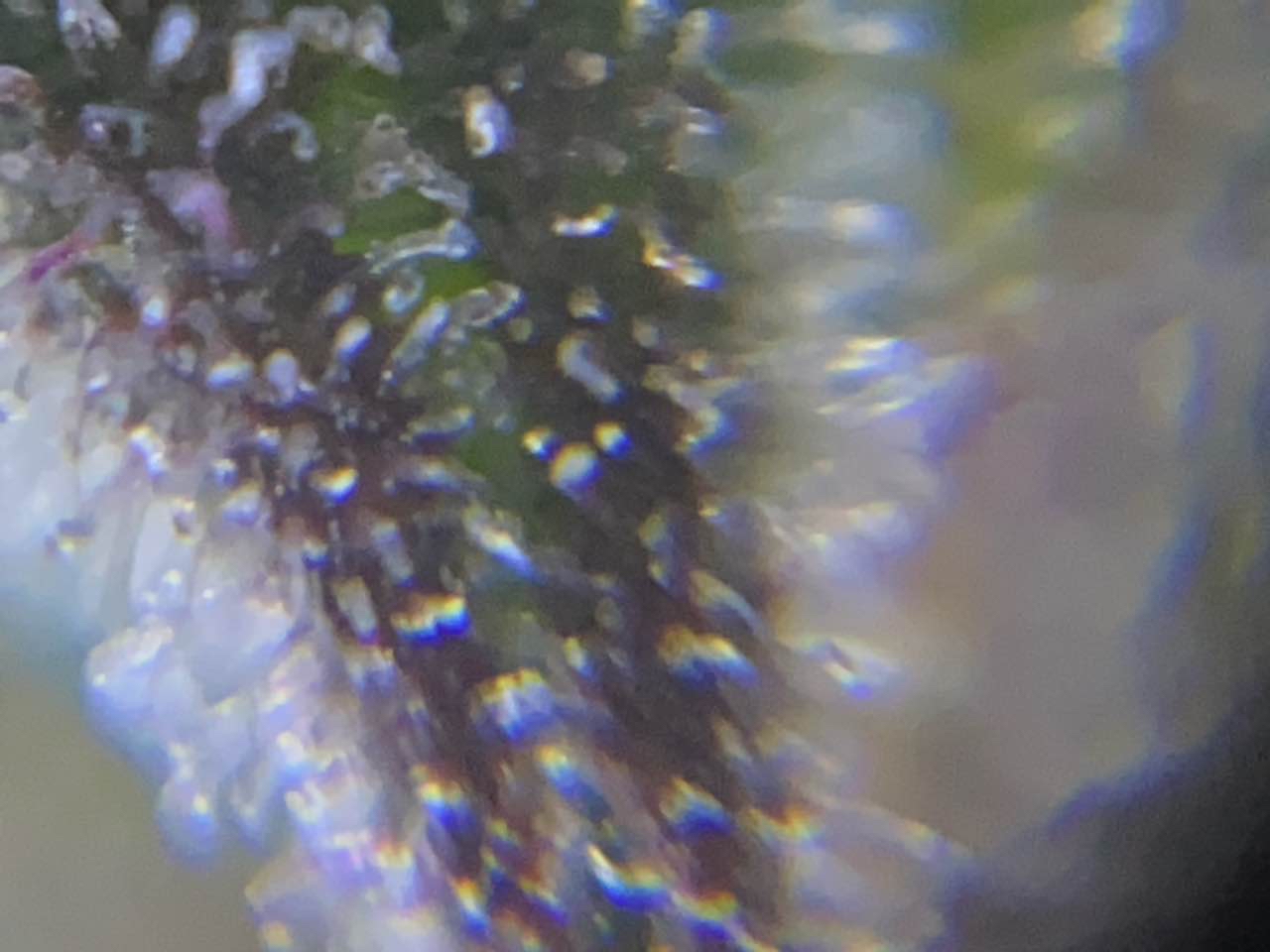 Having trouble getting decent pics . Think it's ready for chop ?
a year ago
jheilaman It's a 60/40 sativa dominate auto . Called for 78 to 88 days currently on day 91
ig:@eaegifts Super cloudy so I think you could chop, I'd give her until day 100 for more amber but only because I like a little couch lock. She looks ready tho imo, congrats 👏🏾👏🏾
View 5 additional comments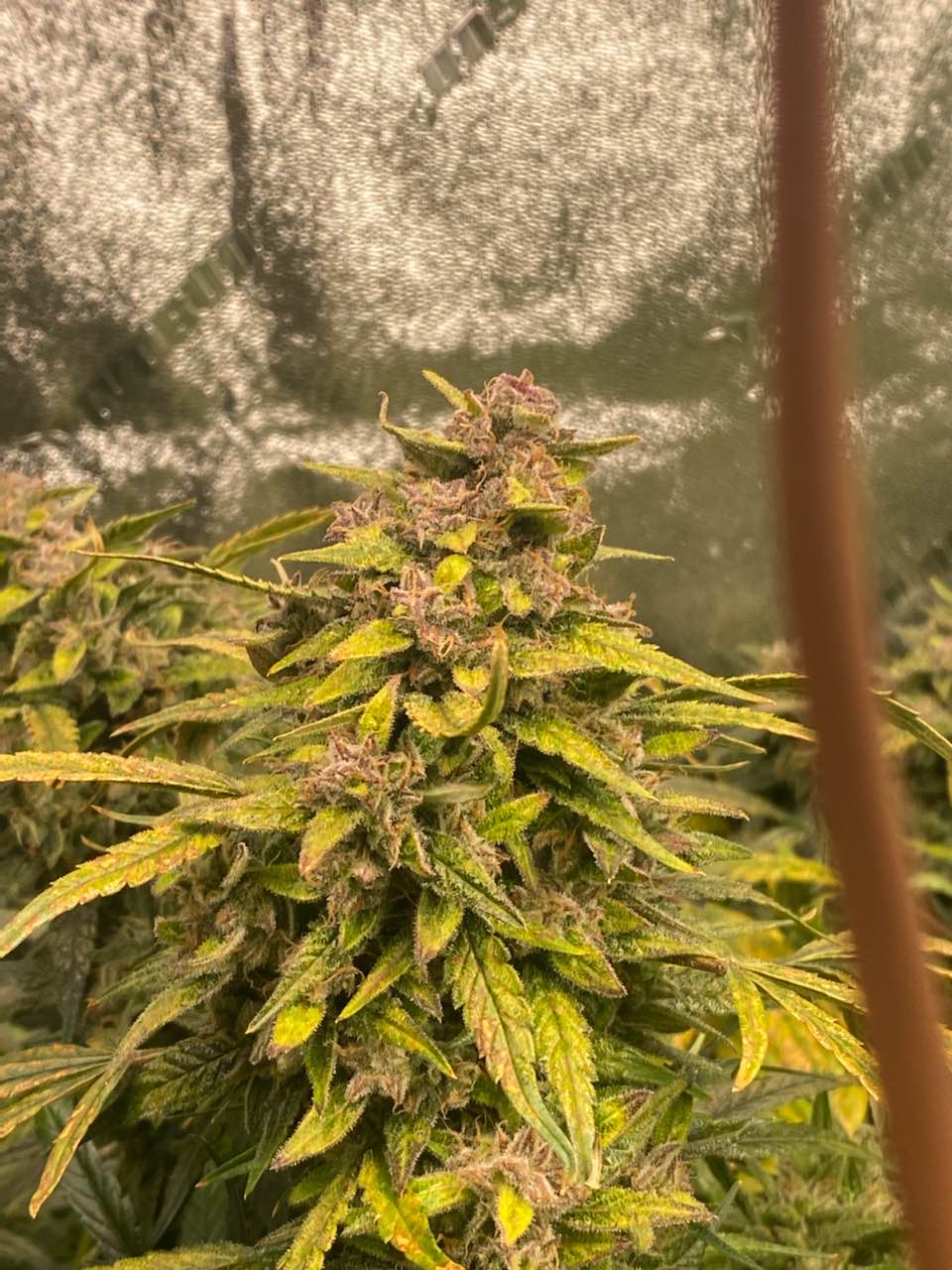 Getting close was thinking maybe chop in next couple days . What y'all think ? It's day 89 autoflower breeder called for 78 to 88 days
a year ago
Almost ready …..? This one is a Durban sunrise auto estimated 78 to 88 days today is day 77 . Been at half nutes since Monday and switched to pure ro water Thursday morning. Was hoping to either cut down this weekend or next weekend due to not having a lot of spare time during the week . Let me know what y'all think .
a year ago
Secman Looks good… They say you want 20-30% amber trichomes..
Doobie123 Very nice work 🙌 patience almost there!
jheilaman Ok thanks ….. I will keep watching the trichomes Majority of them look milky to me and some look amber but I'm having hard time telling if they are actually amber or if they are reflections from the red hairs and my lights 🤦🏻‍♂️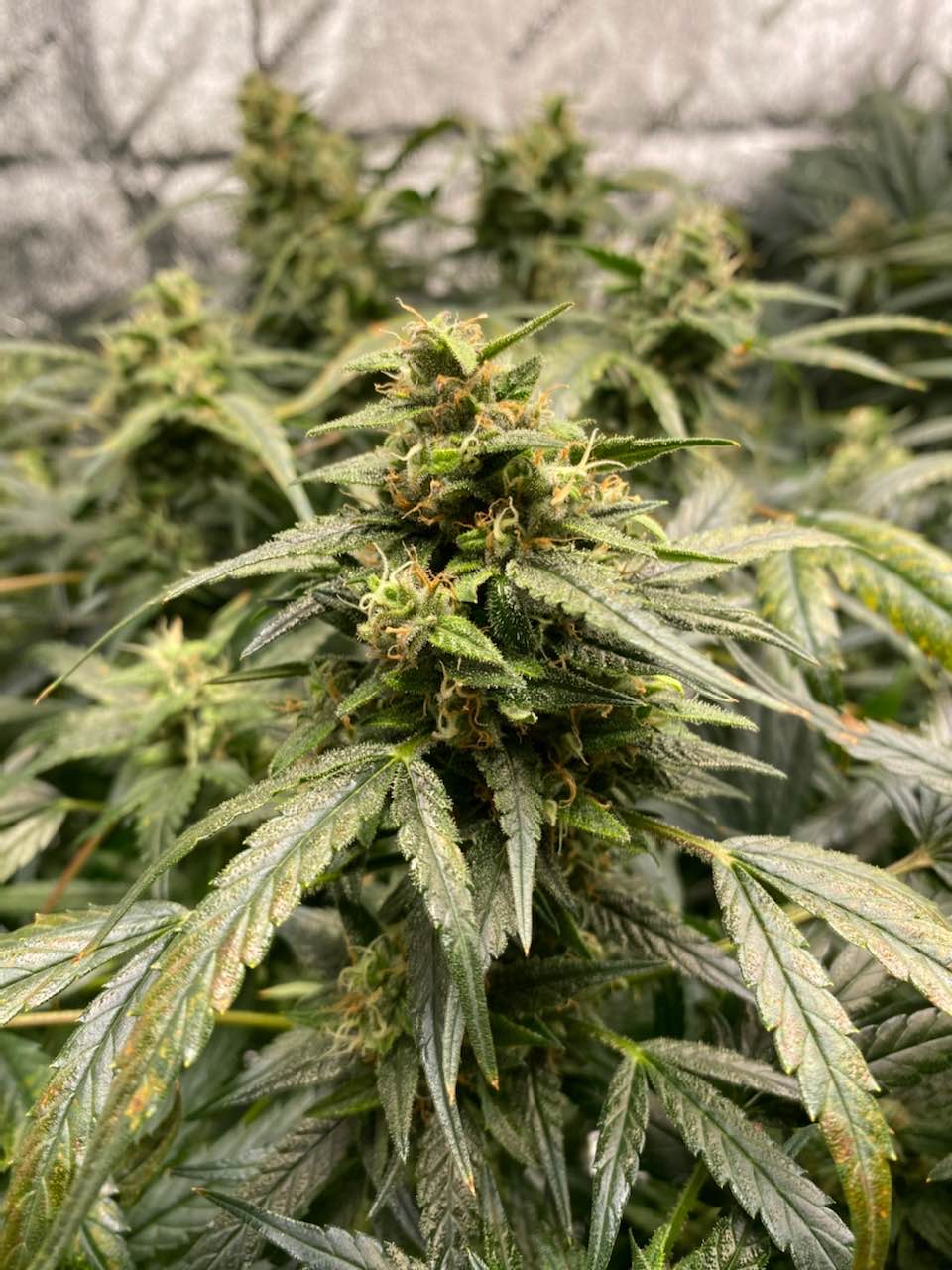 Getting closer I think have 2 of plants in this tent down to half strength nutes and the one I moved to other tent pure ph'd water
a year ago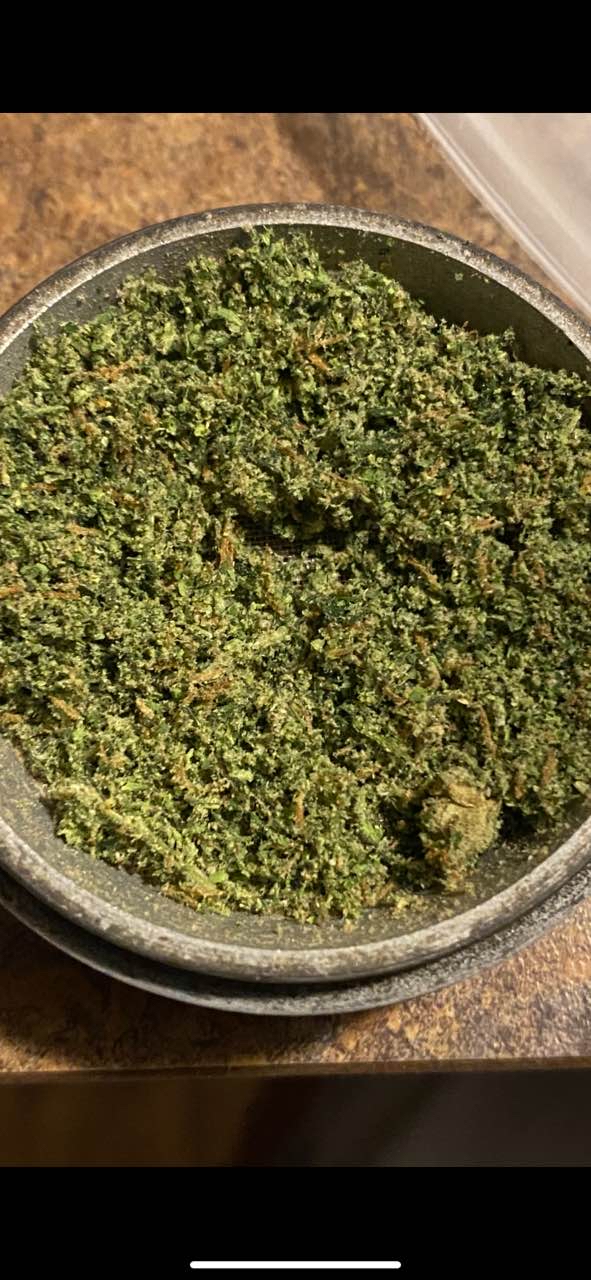 Accidentally snapped a small limb so took advantage and tried it out after putting in dehydrater for quick dry . It actually smoked well and nice spice / gas /citrus taste head high definitely due to early pickings/ limb breaking 🤣
a year ago
Just some pics
a year ago
Long time since update . Just some pics
a year ago
jheilaman Thanks . Ready for them to finish off 🕒🙄
All seem to be doing well to me .
a year ago
HeritageSecretGarden Look very healthy but you may want to give them a trim so you get good airflow so no micro-climates for pests and light further into the canopy just my 2cents but looks good 👍 😎
jheilaman Thanks . How much you think at a time with them being autoflowers in flower stage
HeritageSecretGarden Bro honestly I have only grown 4 autos in my entire life and don't really like type R's but I would trim quite a bit cause the amount of stress you will cause them will be nothing compared to a bad pest infestation which could kill your entire grow don't strip them to nothing but I would start low and take all the large fan leaves off and move up just leave new growth and a couple fan leaves that r not block bud sites that's how I strip and I do two major strippings during my photos flowering once at around 15 days in and one more at week 7 of flower
View 2 additional comments
Just keep growing . They are really bushy and was little nervous about trimming them in veg due to being autoflowers and my first grow not wanting to stress them and slow them down but now that they are in flower probably too late …. I have been able to keep humidity and temps down just fine so not sure if them being so bushy is a bad thing or not . Any advise would be appreciated.
a year ago
co8ra2 Looks great!! I would start at the bottom and take a few fan leaves daily. I believe 10% trimming daily won't hurt the plant.
No changes in schedule just some leaf tucking and pics .
a year ago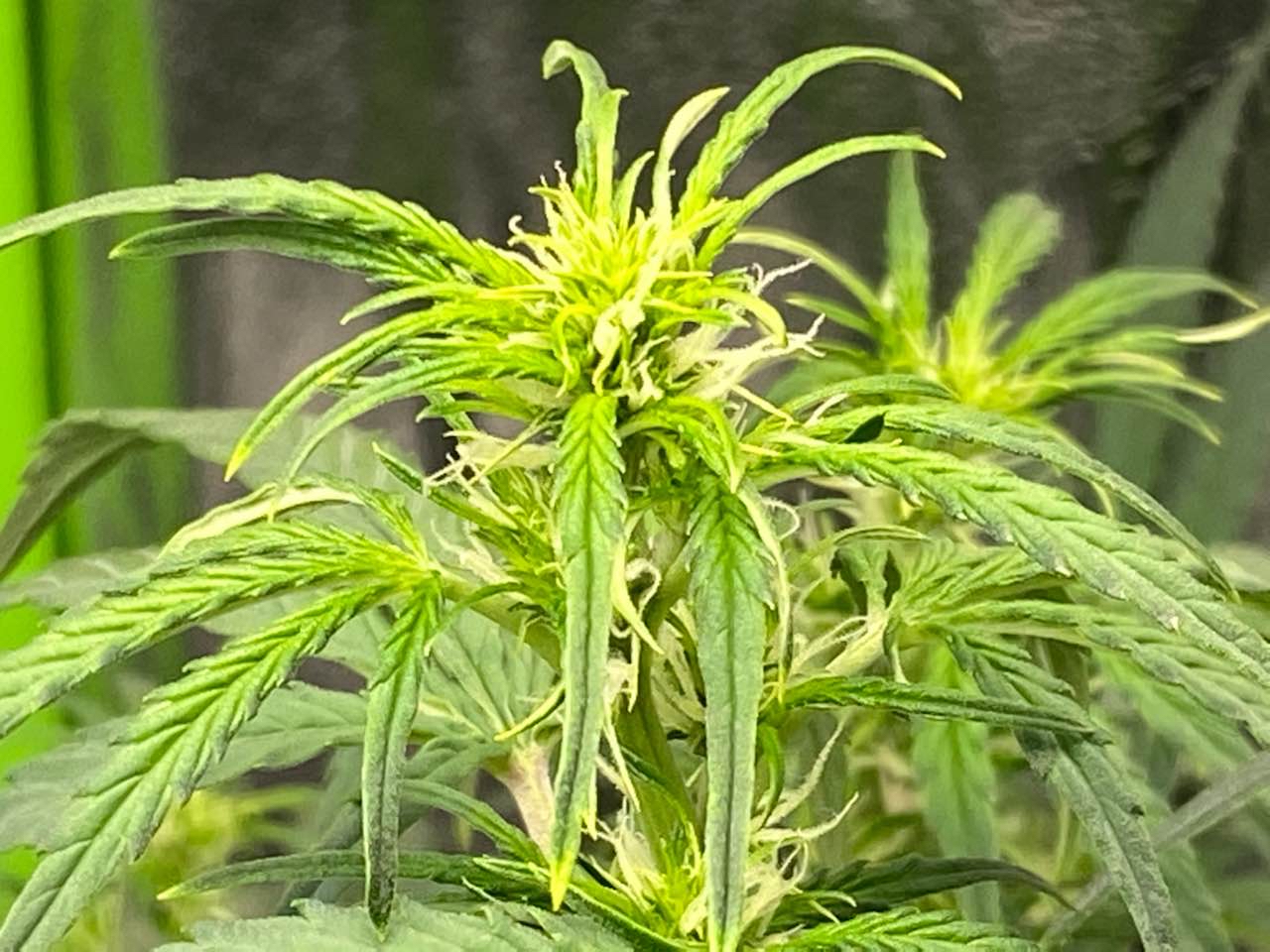 Removed shelf for more space added another light . Seem to be doing well .
a year ago
No changes just pics today .
a year ago
jheilaman Thanks y'all . First grow keeping my fingers crossed 🤞🏻
View 3 additional comments
No changes today . Just pics
a year ago
Just pics and feed at 400ppm 5.8 ph
a year ago
Not much changes feeding 400 ppm 2 times daily 76 degrees 55% humidity
a year ago
Not much today slight adjustments in LST. Water to runoff 2 times daily.
a year ago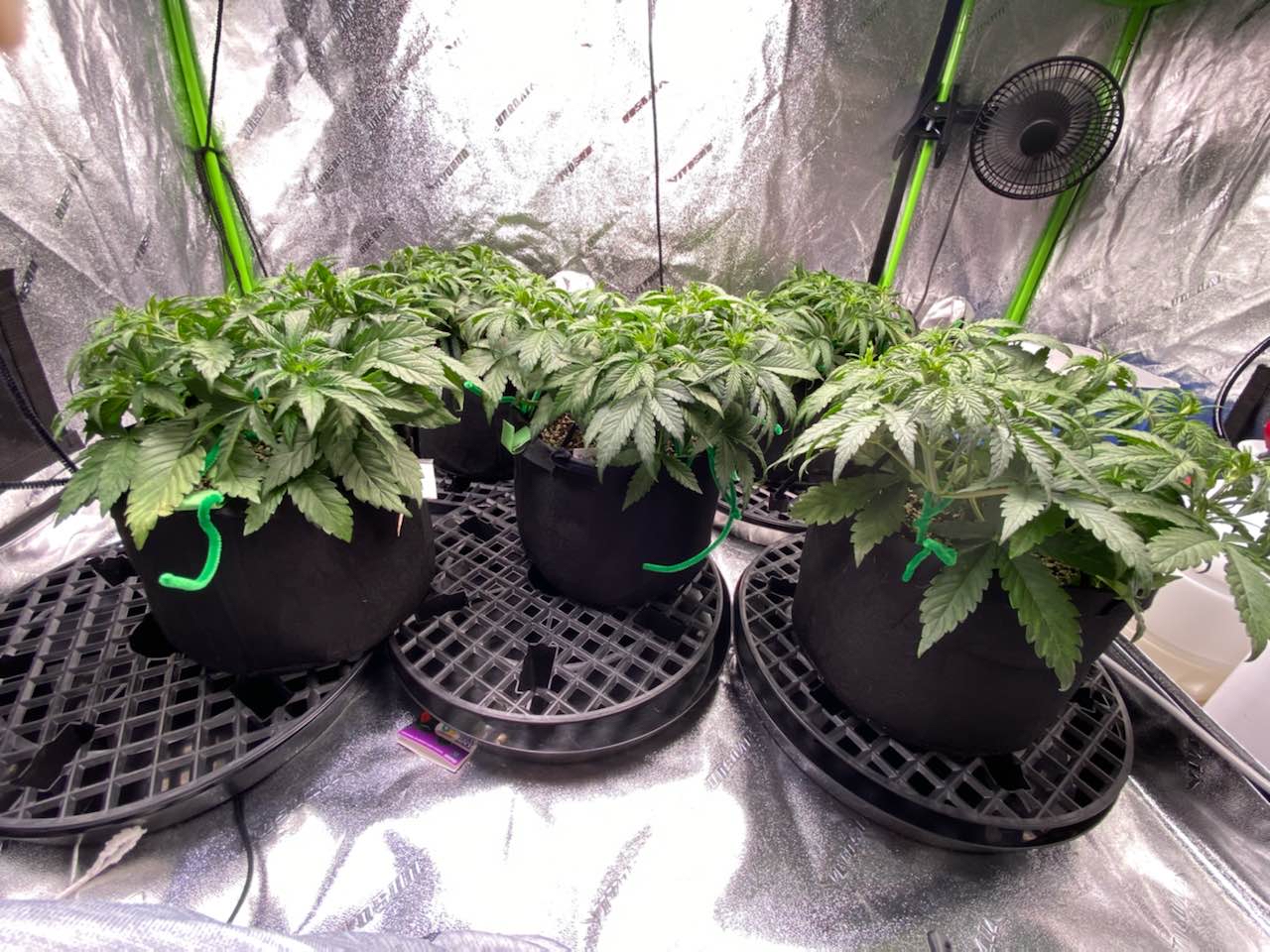 First grow . Coco coir perlite did slight adjustments in low LST started light dose bloom /bud nutes today feed/ watered to run off twice daily past 4 days . Just been tucking leaves since there autoflower and don't want to slow them down . Any thoughts ?
a year ago
Slight lst adjustments . Feed/ water to run off twice daily past 3 days . Turned lights up 5% temp 77 humidity 55%
a year ago
Lst tie down past 3 days and tucking fan leaves. Pictures are Results from yesterday adjustments .
a year ago
jheilaman Doing good I believe . Getting more and more bud sites . Debating on when I should stop training and let them start going up again
jheilaman Does anyone defoliate there autos or just tuck leaves . I have just been tucking in fear of slowing down growth with such short veg stage . Any suggestions would be appreciated.
Started lst tie down yesterday with main stem worked on the branches today
a year ago
Watered to runoff . Added another tray and speeded them out . I also started LST on front left plant .
a year ago