ndevgrows
Critical Jack auto
Spring 2019
X1 plant. Seed from Dinafem. Grown in soil in greenhouse during day/indoors during night. Weather still unpredictable.
Harvested the main cola of the plant today, leaving these 6 to see if they'll fatten up a bit over the next week
4 years ago
Nearly there. Decided to give it one last feed and see what happens over the next week.
4 years ago
Fleky Hello, I'm following your plant because I have a car like yours grown outdoors and I'm realizing that my buds are guys, if you want to keep an eye and tell me I'd appreciate it. thank you
Nice sunny week has got it growing a little quicker. Second feed today.
4 years ago
Starting the form it's first pistils. The weathers looking better for the next 2 weeks so hopefully it'll get it's stretch on
4 years ago
Cold and stormy week but plant is stretching up a bit now. Had it's first proper feed today
4 years ago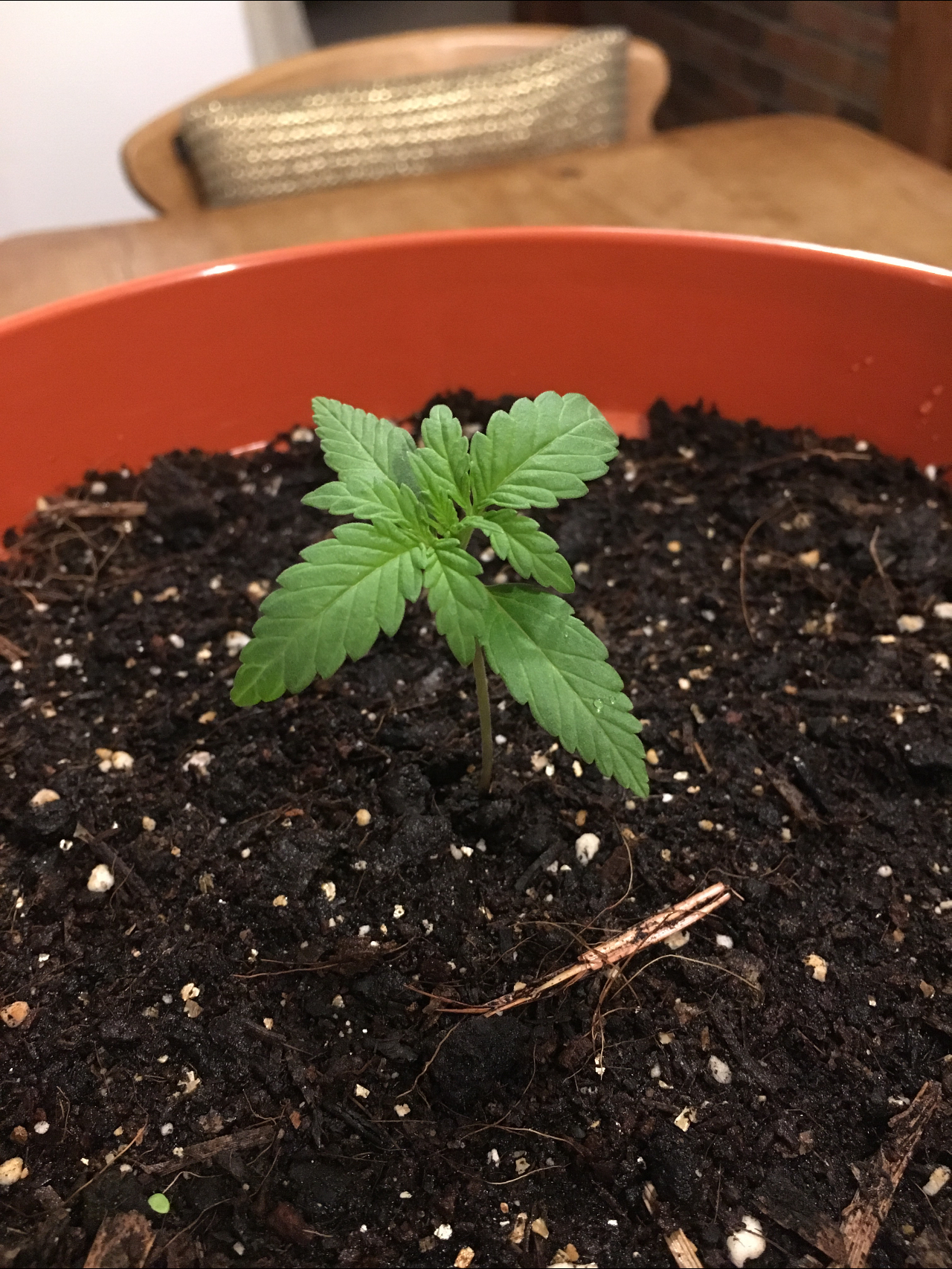 Slow progress but looking healthy. First light bit of feed today
4 years ago
Plant has roughly doubled in height over week. Put into greenhouse at around 8am each morning and removed around 7pm, weather depending. Put under lamp until 11pm each evening. Watering lightly each day.
4 years ago
Seed germinated in peat block and took 3 days in sealed bag to show. Root is now showing at the bottom of the block. I will set the seed in its pot tonight. 10l. 30% coco coir. Perlite + vermiculite. 30% home made compost. 20% farmyard manure.
4 years ago