graphicalrush58
Bakerstreet- My first grow
DWC hydroponics
My first Grow and learning DWC hydroponics. Two photoperiod feminized plants being grown in a 4x2x5 Vivosun tent with 1 1000W LED light. The plants are running the general hydroponics nutrient line up with CALiMAGic.
BakerStreet by Tweed (AKA Hindu Kush)
2 weeks from flushing the nutrients with plain R.O. Water and then harvest
2 years ago
Through a jewellers glass
2 years ago
My ladies be getting big
2 years ago
Started flower on the Oct 15th
2 years ago
Plants are getting real wide. Today I trimmed both plants which started as large bushes
3 years ago
After defoliation and topping
3 years ago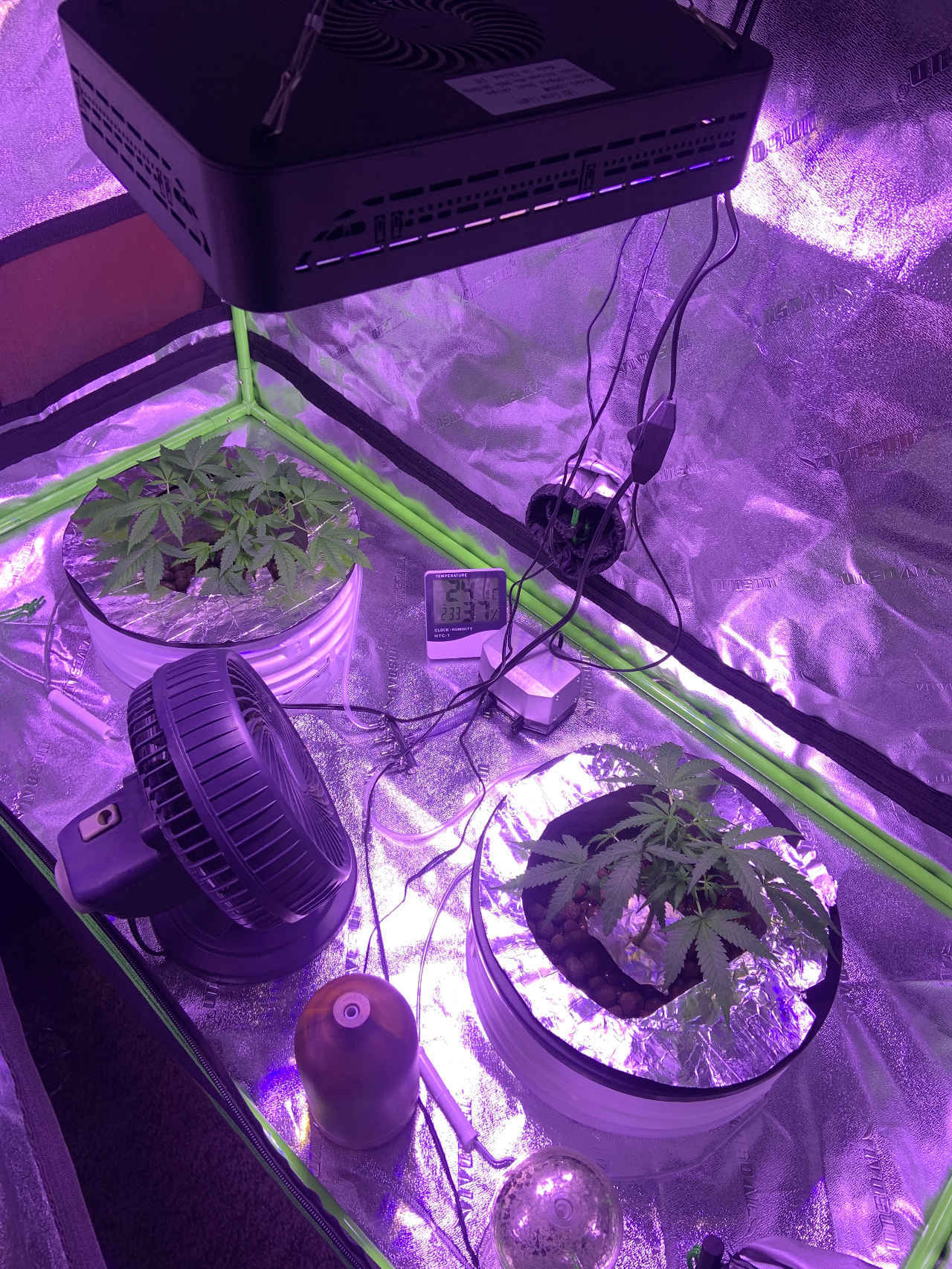 Just topped the plants. The new air pump is working great and the plants are growing quick, I just ordered a automatic 4L humidifier too.
3 years ago
Did some trimming on Meringue (the plant on the left). The plants look so healthy and are growing so quick with my new air pump.
3 years ago
Figured out a couple days ago that I my original air pumps were only making 0.24LPM and the minimum I need for my buckets was 5LPM. So now with my new pump which creates 9LPM for each bucket I should see some huge growth now
3 years ago
I elevated my tent today so the buckets aren't taking up space that the plant could use to grow.
3 years ago
Plant on the left was topped for the first time yesterday. As for the plant on the right I'm still waiting or it to grow out of the basket.
3 years ago
DankPlug They're really tiny for 40+ days old
These are my two plants the one on the left is named Meringue and the plant on the right is named Kelsey. We are a few weeks in and I just trimmed them yesterday, so they will grow tall enough to be outside the basket which will allow them to grow nice and wide.
3 years ago