boysnanax7
Godfather OG Clone
My first clone
My Mentor gave me a clone today and it is in my 2x2 tent. I need to transplant though.
I got 2.5 Oz for my very first grow start to finish. Smokes nice , great flavor and I'm a happy lady.
8 months ago
Time to dry her out. My very first grow I'm so excited to try it.
9 months ago
My Clone is finishing up and her bud is nice and tight.
9 months ago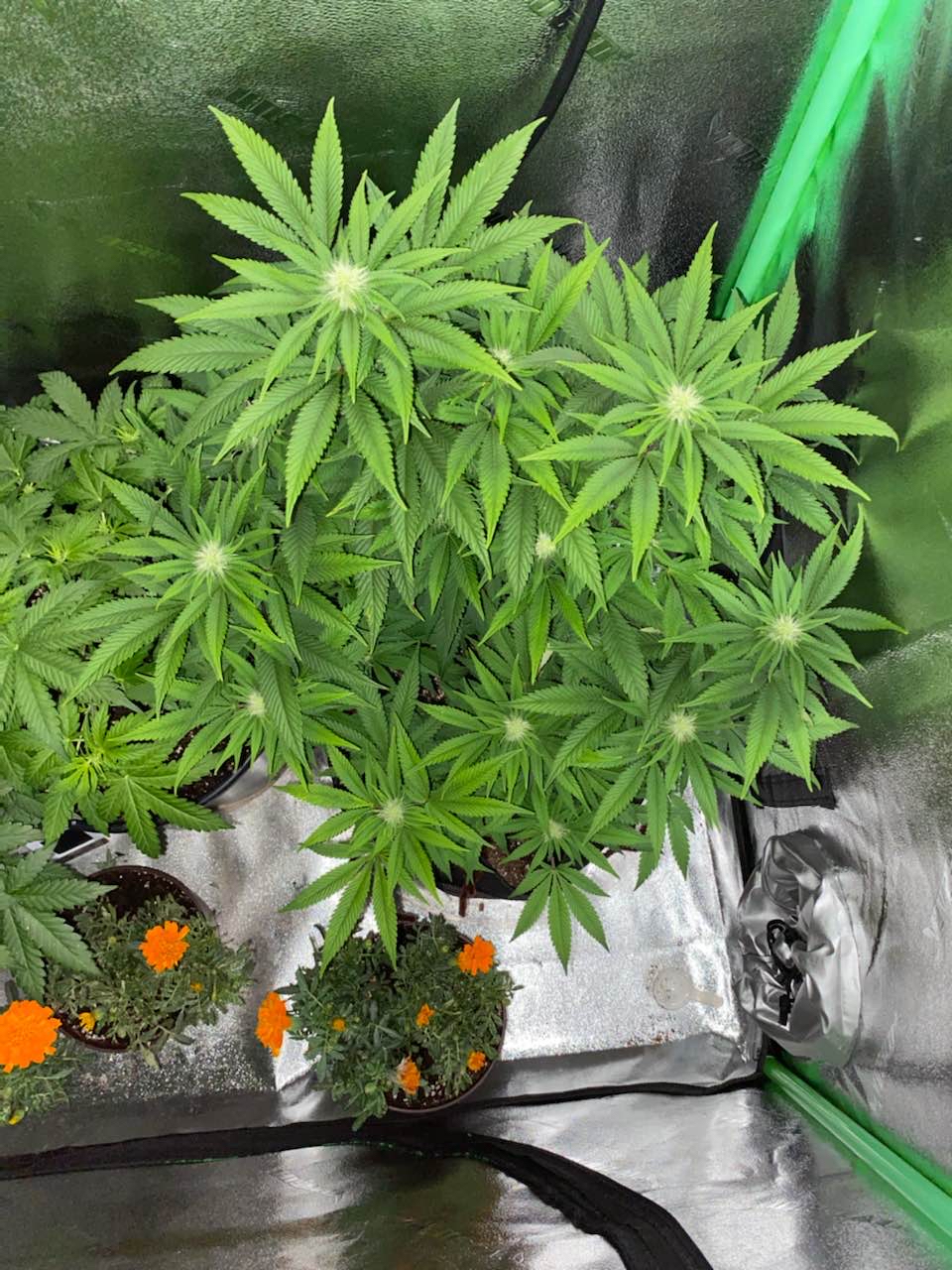 Doing her thing.
9 months ago
Put some Epsom salt in water for her.
10 months ago
boysnanax7 I think she did. First time I heard about it.
View 2 additional comments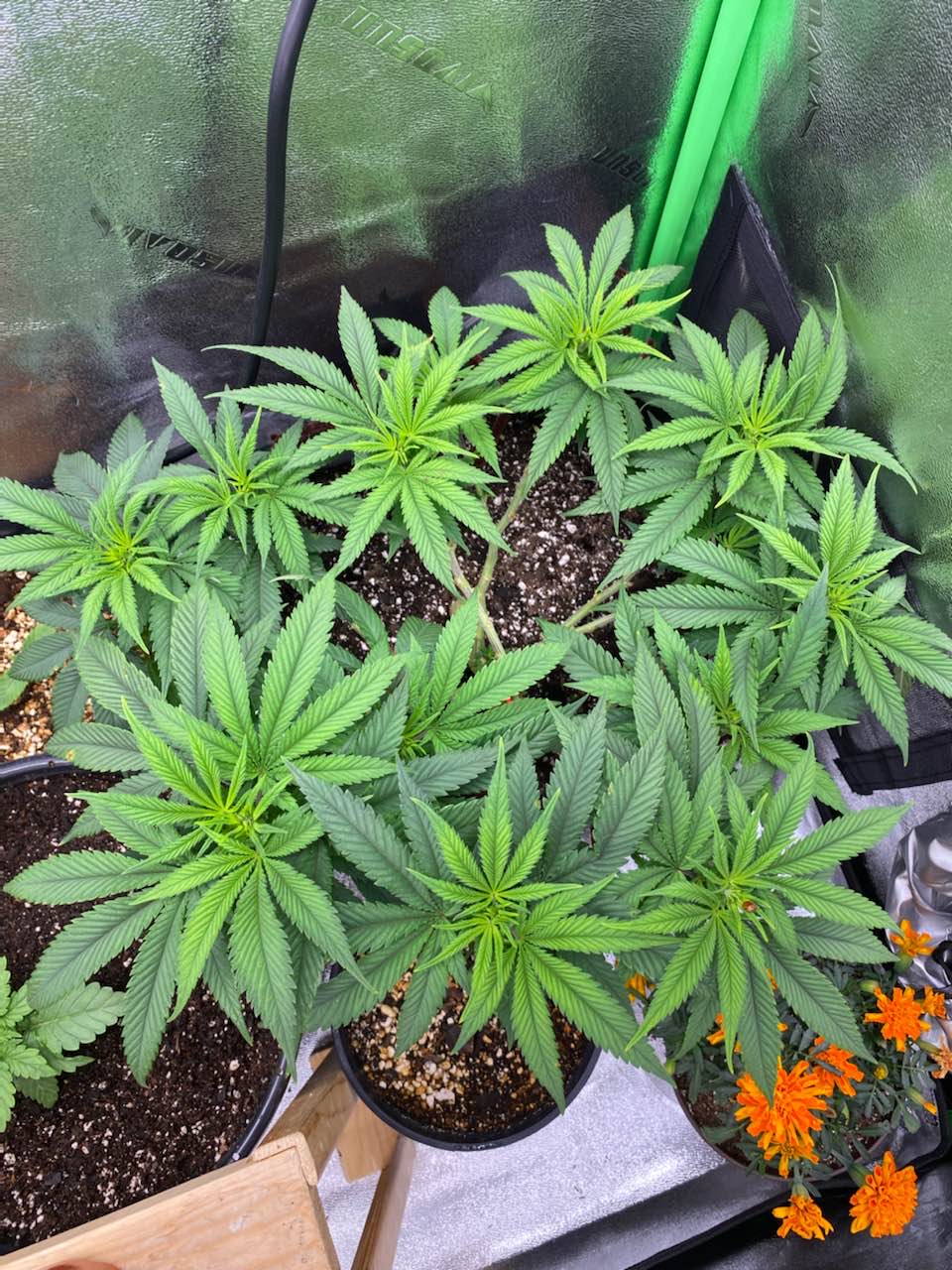 She is doing just fine. Just letting her get a little bigger
10 months ago
stewyapoo Looking nice, cld do with a touch Epsom salts i reckon, slight intervention chlorosis starting. Just chuck smidge in ya nxt watering, it'll absorb quickly and the vibrant green will come flooding back in between the veins. Happy growing mate, hope u don't mind the comment. 👌🙂✌
boysnanax7 Thank you for the input. Will do it right away.
View 1 additional comment
Last LST and defoliation. Let her grow a couple weeks then flip to flower.
10 months ago
Slowing her down to even my canopy. She definitely likes her new lights and more room.
10 months ago
Moved to bigger grow tent and much more powerful light. See what she does.
a year ago
420BraiseIt The red plastic clips are cool, did you buy them or make them? Cheers 👍🏻
Some trimming and more LST 6.4Ph water and let her grow.
a year ago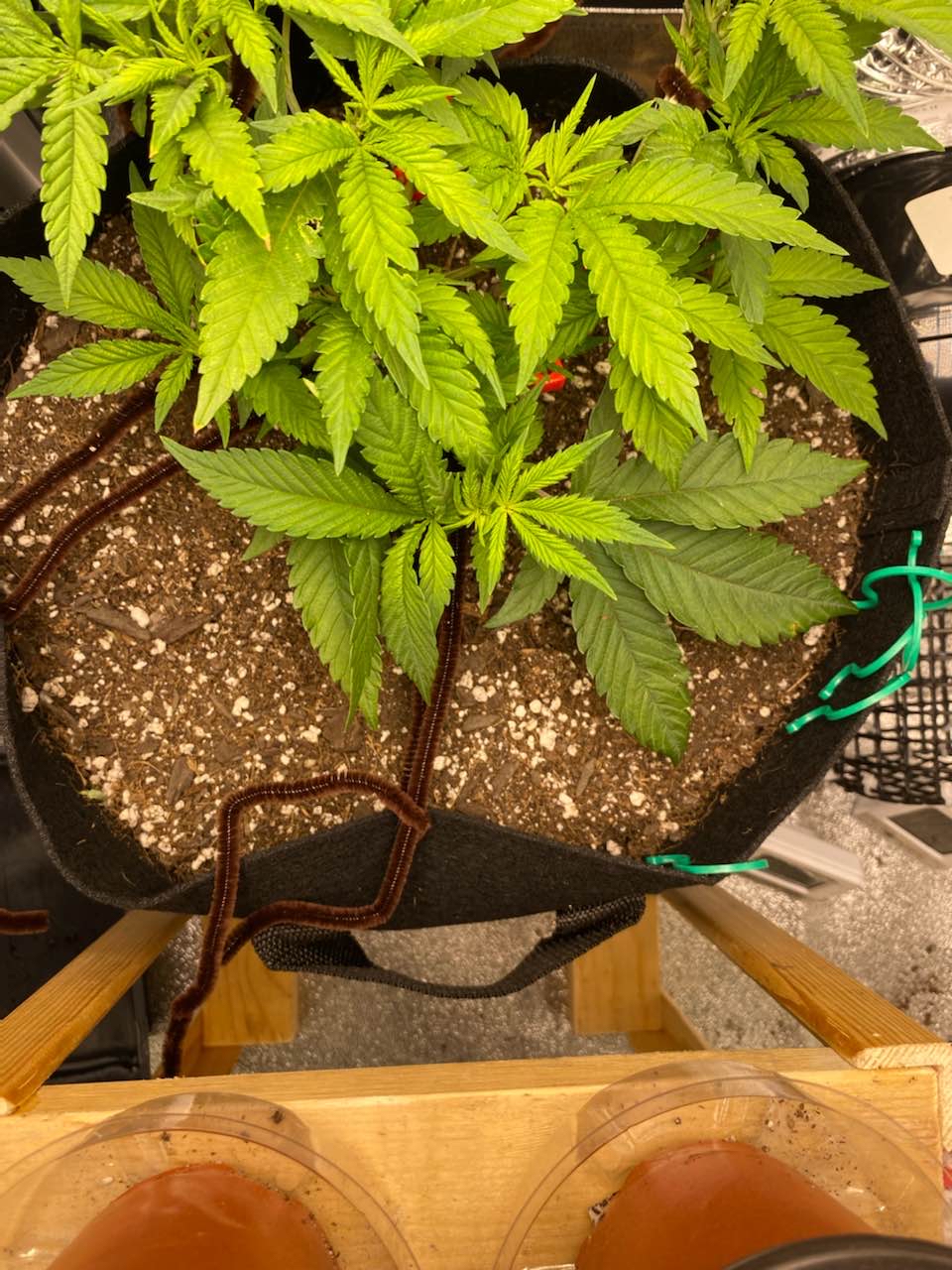 Did some LST on her and she is loving the light. She definitely grew a lot slower than my mentors but since lighting changed she is growing fast.
a year ago
This is not mine. It is Godfather OG and it is my Mentor's grow. This particular bud weighed 2.83 Oz. Massive grow. That's why I listen to him.
a year ago
View 1 additional comment
Worked on LST with her.
a year ago
Changing lights with better spectrum definitely made this girl happy. Started some LST to allow those lower branches to grow like crazy today.
a year ago
New lights better color.
a year ago
Slow growing. Changed light hopefully it will grow faster.
a year ago
This little lady is doing well. She was a weird clone so I'm doing a little LST to try and get her going in a different direction. She is responding well.
a year ago
Got to remove some sucker leafs
a year ago
Loving how this clone has come alive.
a year ago
New growth and raised my light. She likes her new home.
a year ago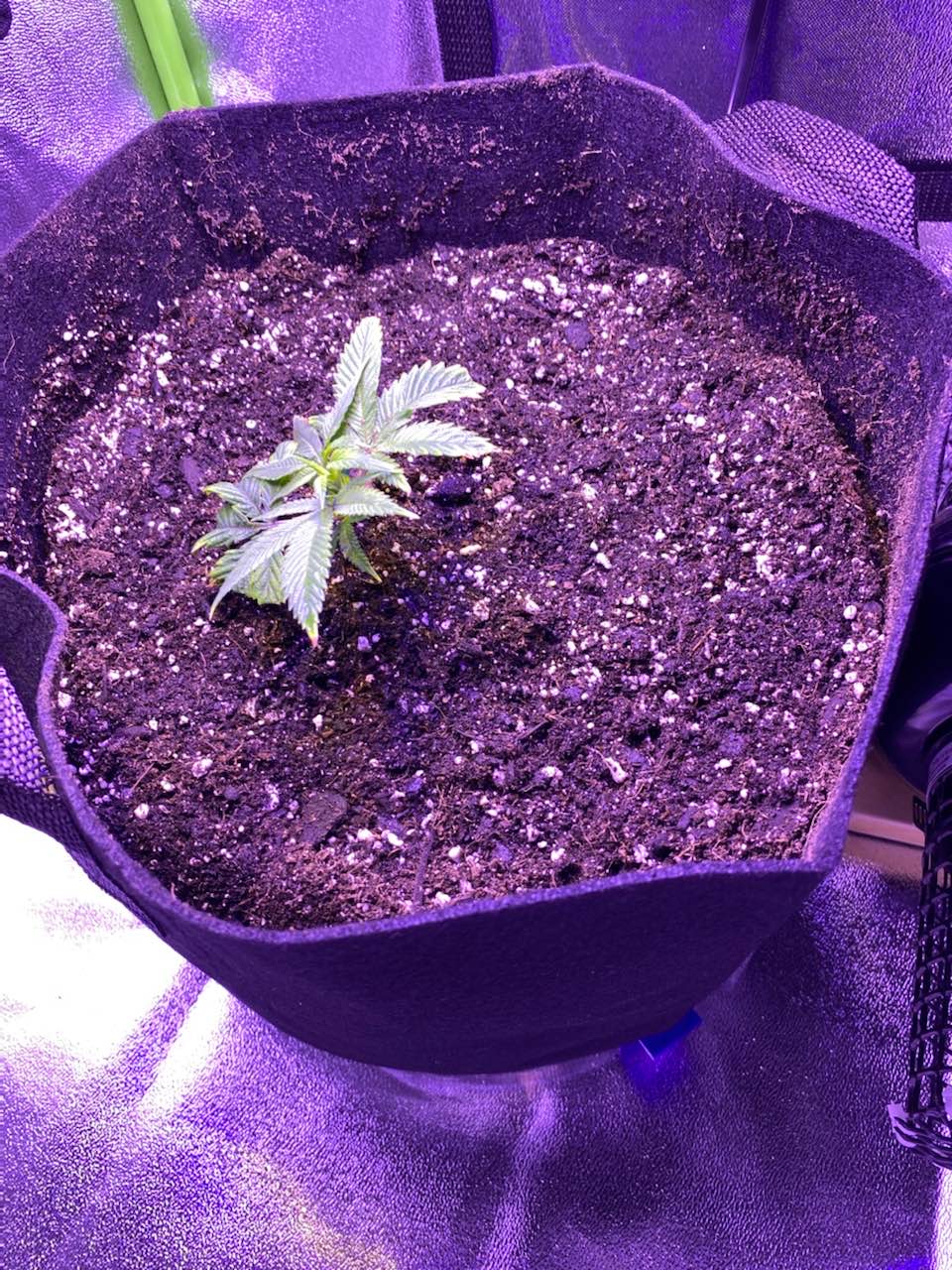 Got her transplanted and back under the lights. Never done a clone before.
a year ago
Transplant Wednesday.
a year ago