??
Jan 2021
Hopefully this small indoor run will evolve into a bigger set up
54 grams of bud an 23 grams of popcorn an trim total 77 grams on my first indoor run with this being the only survivor out of the few
2 years ago
59 days of flowering an had to chop her a little early due to grow space issues. Gassy smell & will have final pictures with weight
2 years ago
Wk 8 // Soon to hit 48 hrs of darkness once completely dry 😋 these are from a few days ago the hairs are more amber now
2 years ago
dolomight Thanks homie!! I never have grown inside before so this was a new experience as well not trying to outgrow my little space 🔥🙌🏾 Greatly appreciate it
dolomight I appreciate the tips! I tried to FIM two other plants an got them very bushy and loaded but they both ended up being males and I've already used the males I needed to help make this strain but very true! I threw this one in the corner thinking it wasn't going to get past it's nutrient lock early in veg but it boomed back! I need to get a real tent to get my temps under control is why i had to chop it a little early
dolomight Thank you for the product advice!! I had to go thru 2 weeks of ph balanced feeding to get her back on track! I never over use from my self made feeding schedule but I accidentally gave it the feeding for a plant much further along
View 7 additional comments
Closer n closer 😆 as we hit wk7
2 years ago
Eating her leaves away, as she gets closer to harvest - wk6
2 years ago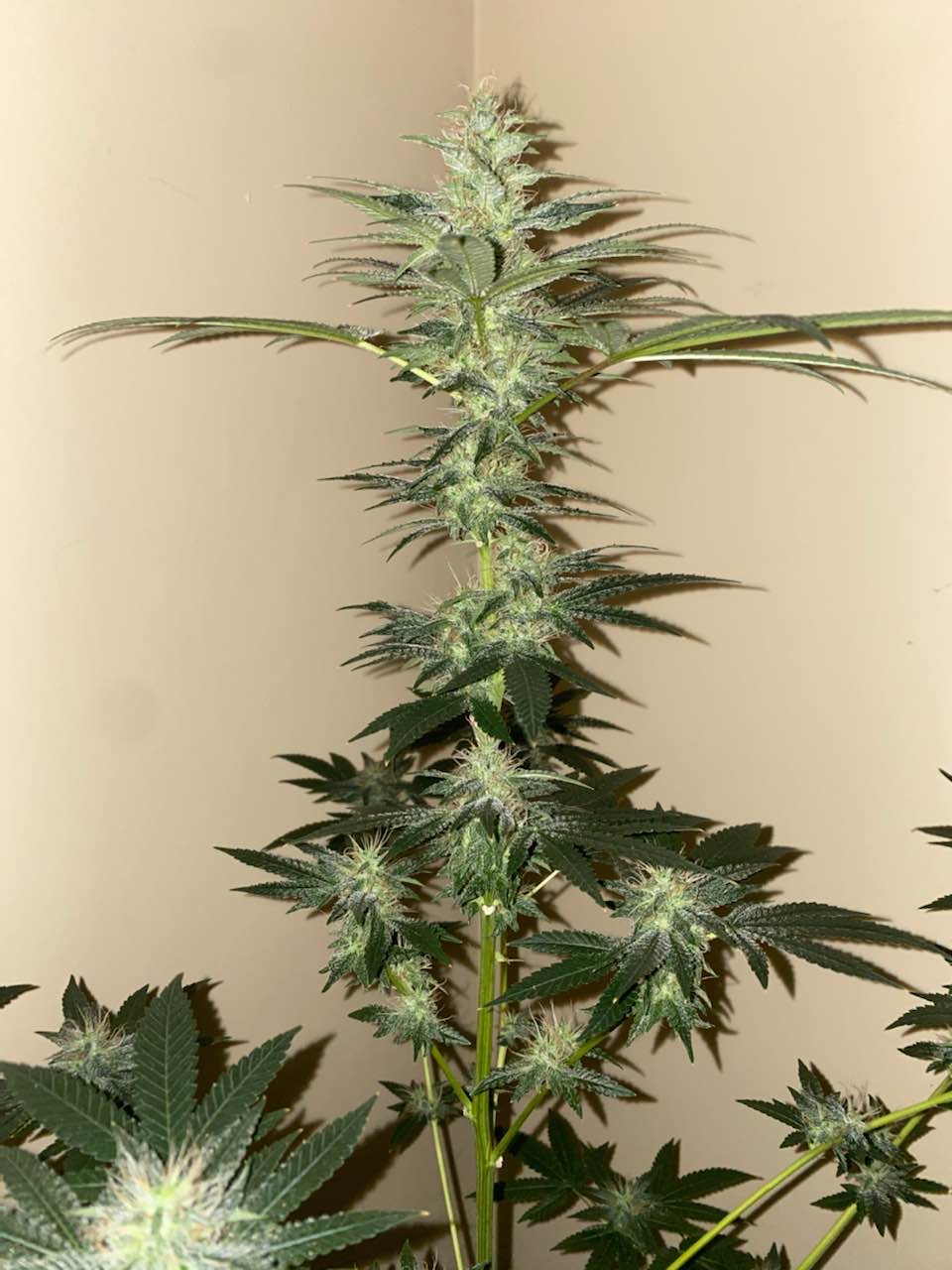 Started week 5/ will start flush soon / grow space is getting to hot due to the old house being hard to keep cool but it's pushing along still
2 years ago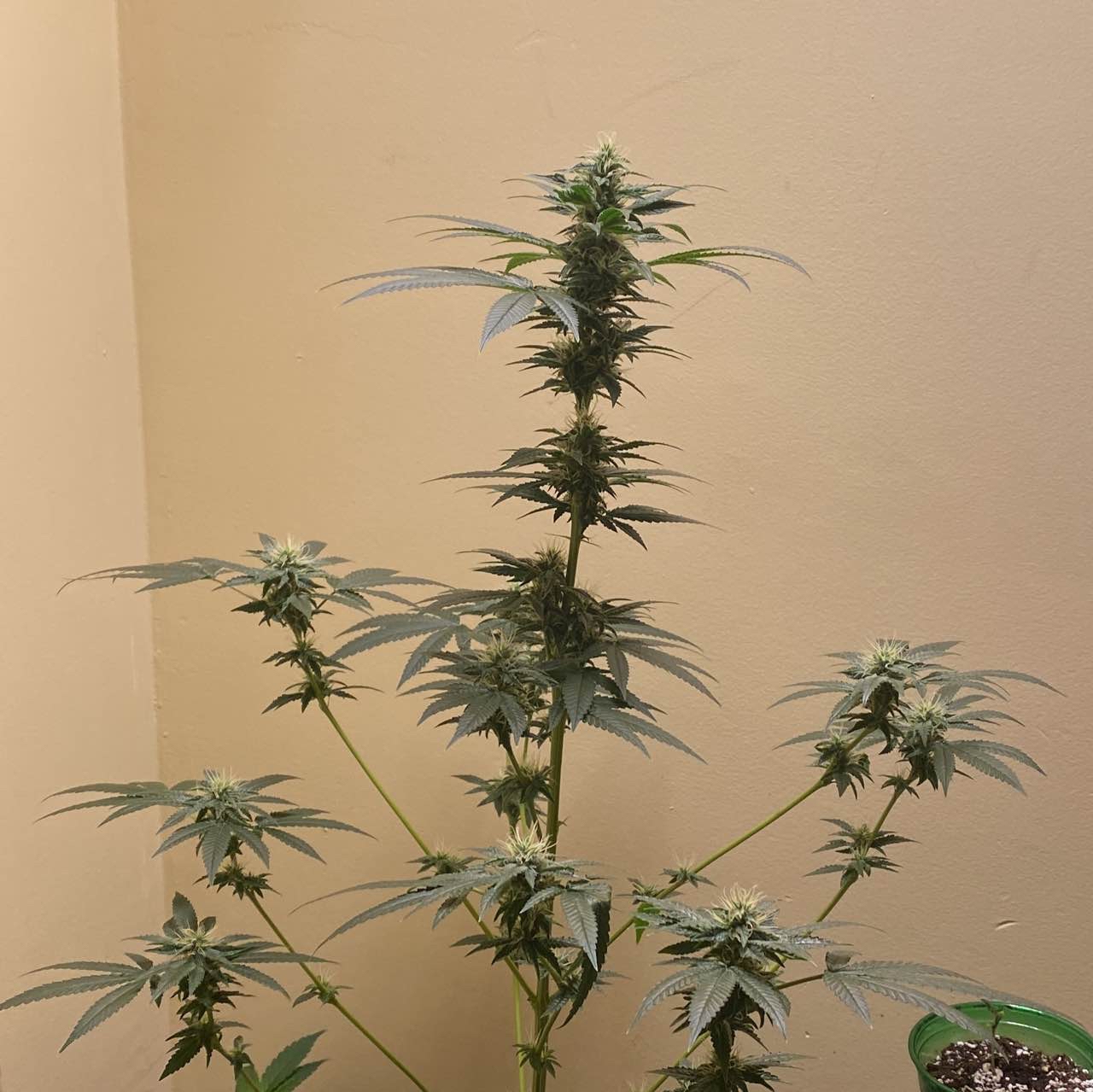 Starting week 4 of flower
2 years ago
Can't wait to see how fat these buds get!
2 years ago
hitting week 3 in a couple days they will be on auto pilot from here.
2 years ago
Girls are moving along nicely
2 years ago
Only 4 days into flowering and they are females! Started the flower nutes & the stretch is insane
2 years ago
View 2 additional comments
Going another week or two and going to throw the two bigger ones into flower to see the sex. This closest is so small, I don't wanna outgrow my space
2 years ago
These two shot up out of know where in only two months!!
2 years ago
Qgrowholic🪴🌱 A can you check my plant something is wrong with it
dolomight @Qgrowholic I am just seeing your message homie! I apologize