abudz88
G1 Hydro - Indica Strains
Fall 2018
3 Indica strains, grown in 4'x4'x6' in DWC bubbler with top feed. 2x 600w ViparSpectra LED
Northern Lights, Black Domina & Black Indica
Harvest complete, lots more to trim.
5 years ago
MrGreen99 Nice how much did you get from that harvest?
View 1 additional comment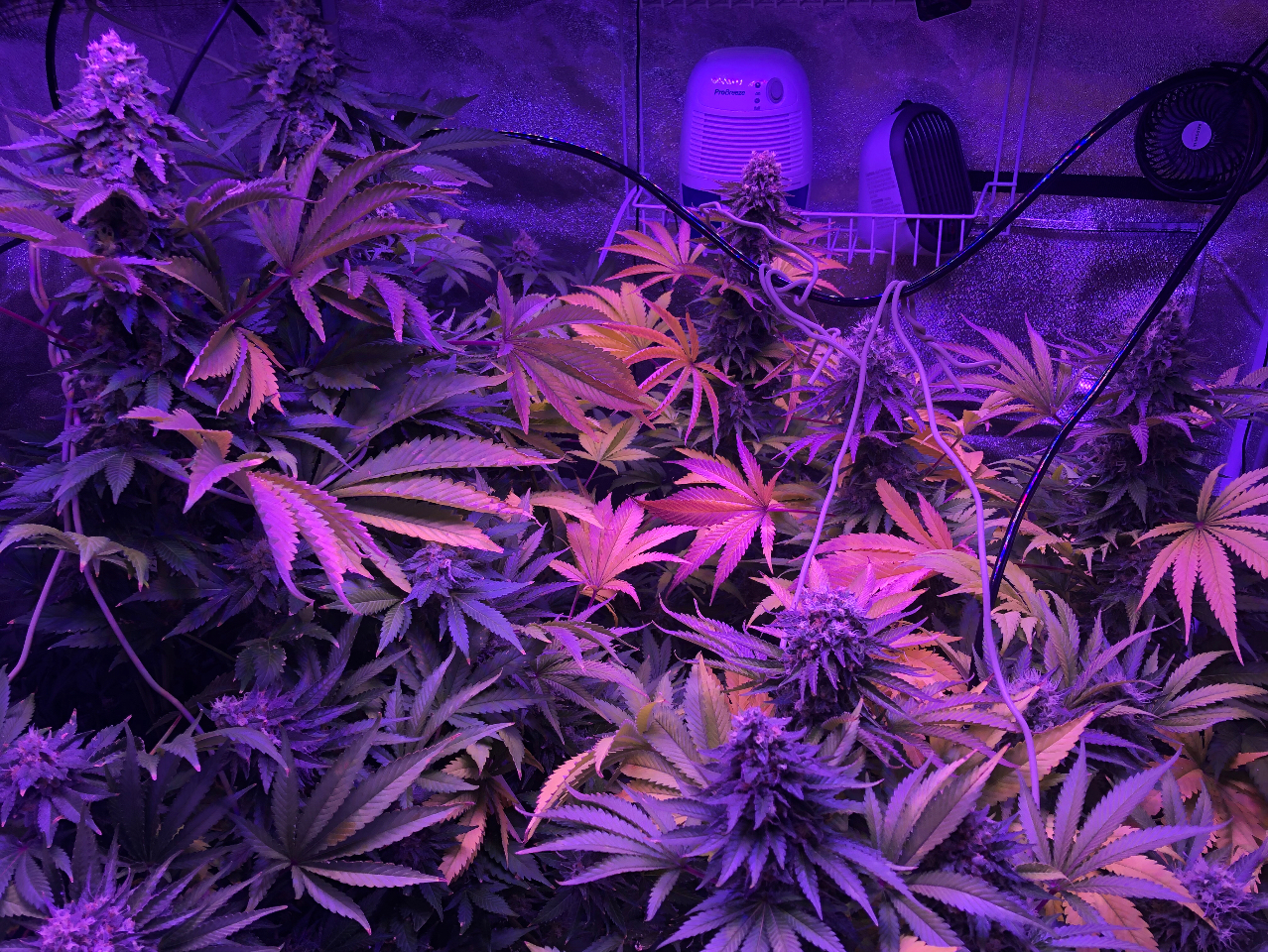 24 hours of flushing
5 years ago
HendrixKush What size grow tent do you have and what watts are your lights
Abudz88 The tent is 4x4x6. I am running 2 Viparspectra 600w lights. I added a 600w Cree led near the end in flowering but wasn't necessary. The buds were great and super dense with the led. I'm running DWC bubbler system.
Plants looking nice, buds getting thick with good trichrome production.
5 years ago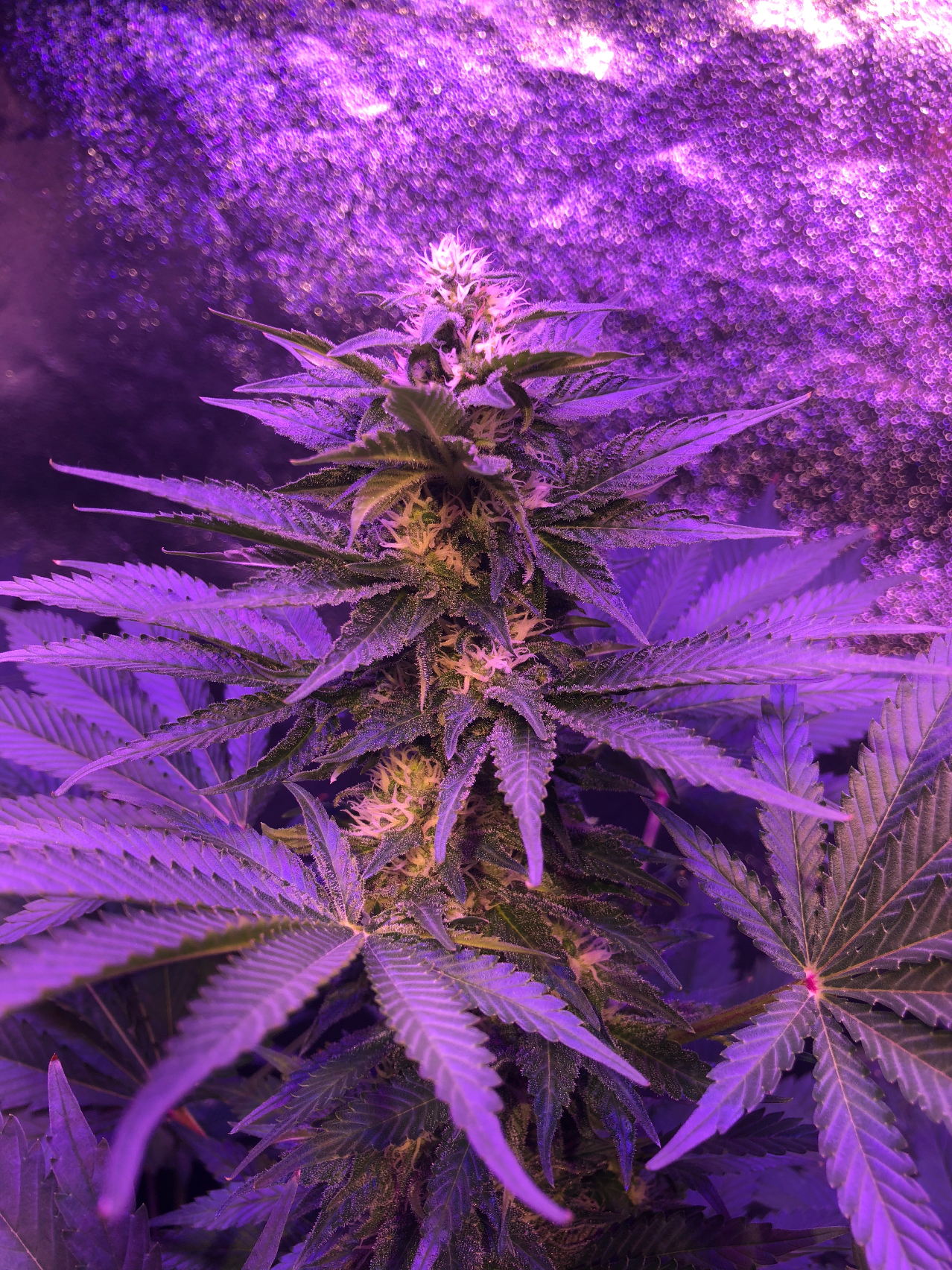 Flowering nicely. Buds developing and trichrome production.
5 years ago
Week one bloom. CO2 enriched daily. Bloom feed cycle.
5 years ago
Add SCROG. CO2 supplement responding well. Humidity spike to 60%, added additional dehumidification
5 years ago
ClandestineWestOz Which vipar spectra 600's do you use? I looked back on your grow and saw a light that looks nothing like either 600w Vipars I own.
ClandestineWestOz But I ditched them this grow for a single 600w hps. They'll return for my NFT grow
View 6 additional comments
CO2 supplementation.
5 years ago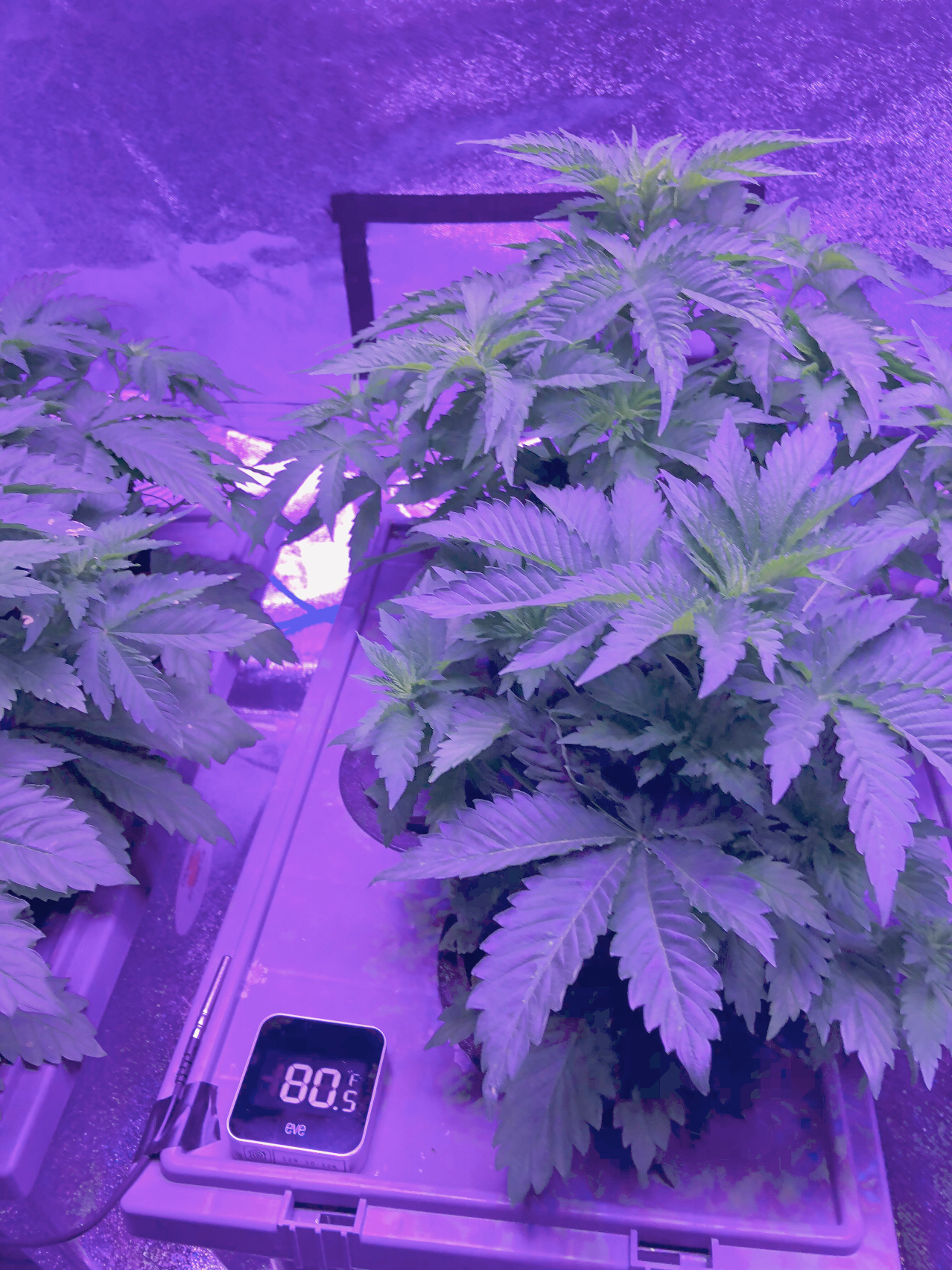 20-4 cycle. 1200 Watt LED.
5 years ago
Changed reservoir.
5 years ago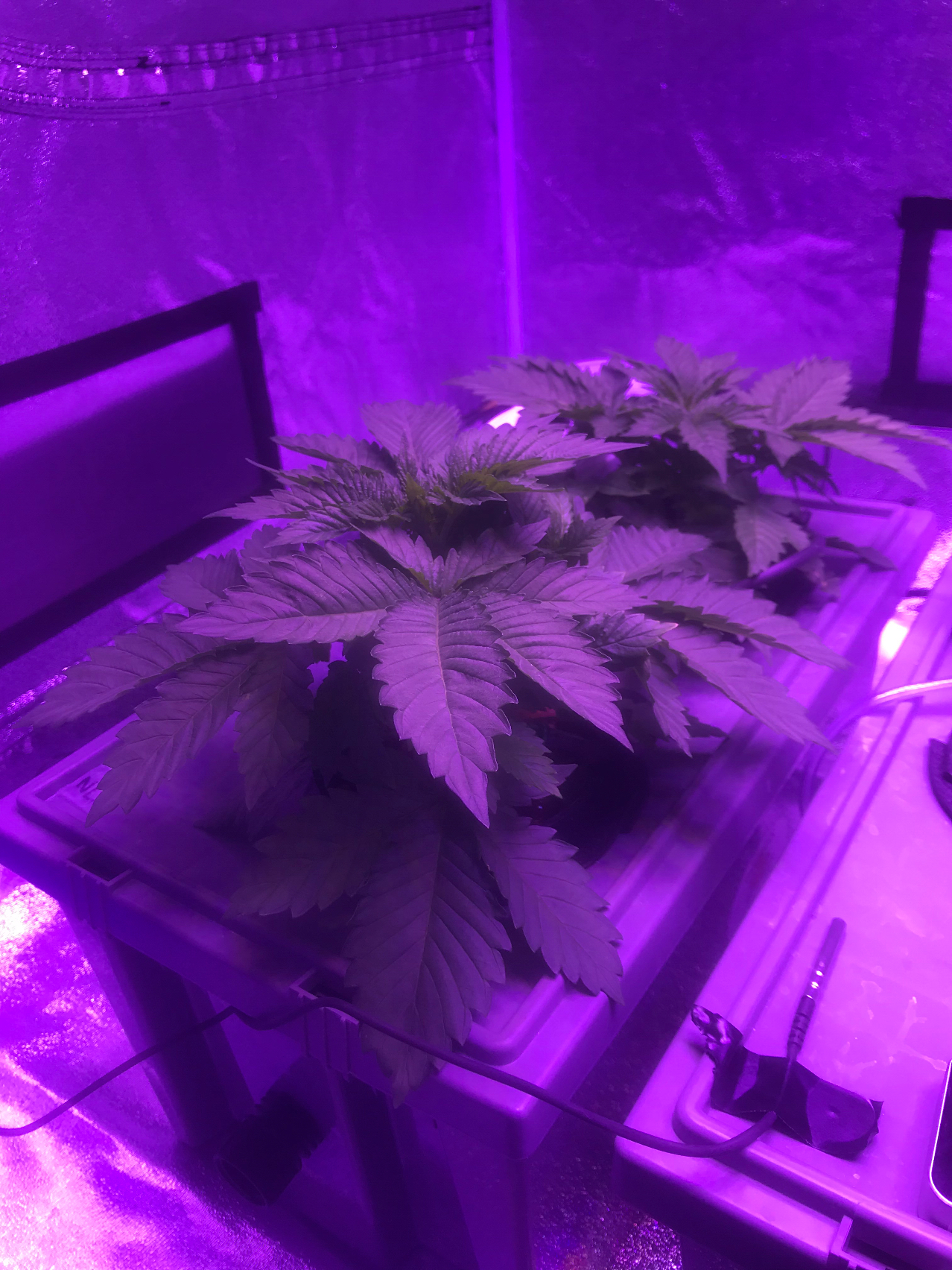 Switching light cycle 24-0 to 20-4.
5 years ago
Strong growth. Good root development. Looking to supplement CO2 during circulation down time. Veg at 100% /Bloom 60%. Humidity 40-55%. Temp between 74-82 F. Canopy temp 72.5.
5 years ago
Plants entering vegetation. Thick foliage and strong root development. Add silica supplement to nutrient bath to build resilience.
5 years ago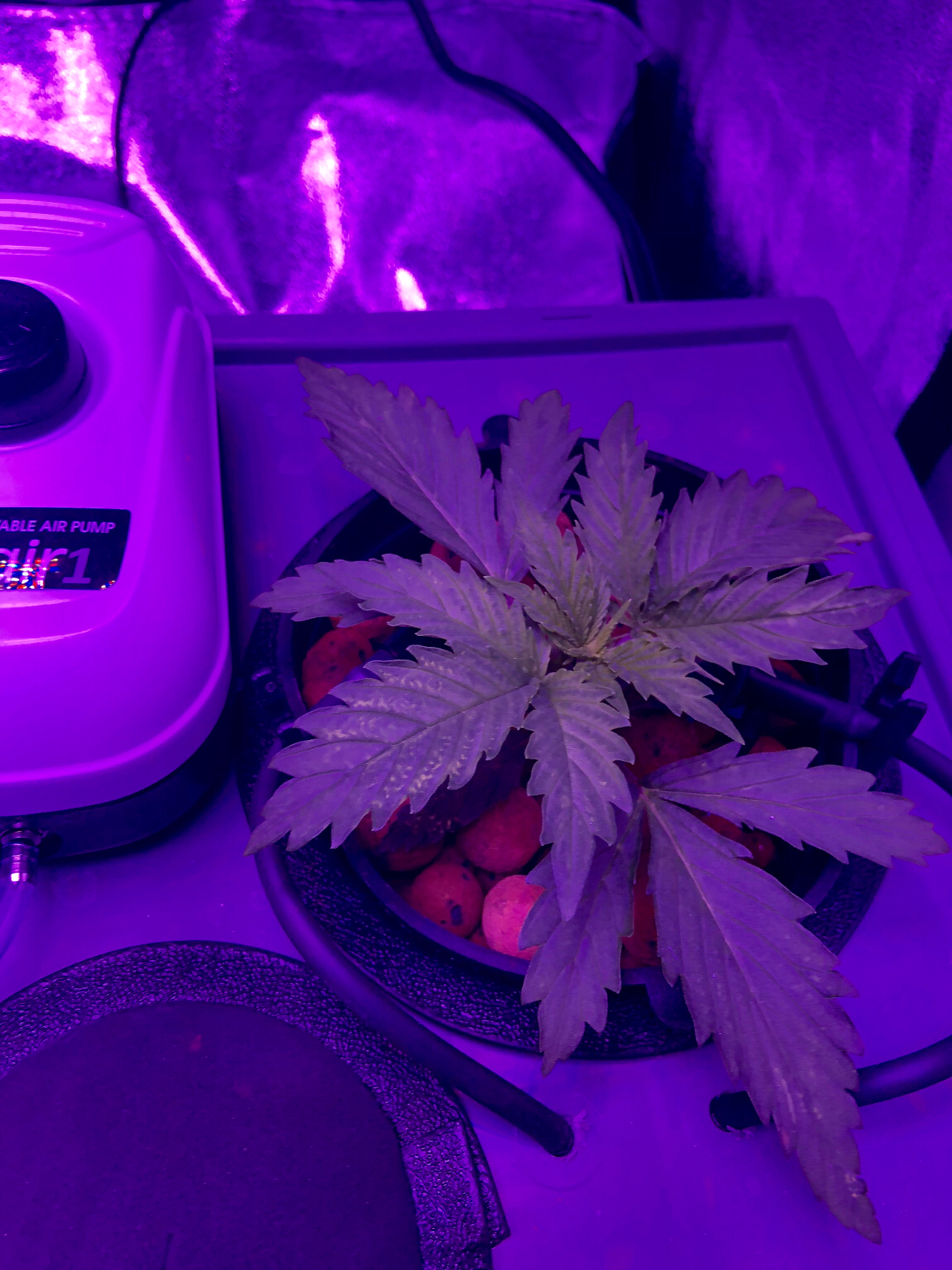 Increased Veg brightness to 80%
5 years ago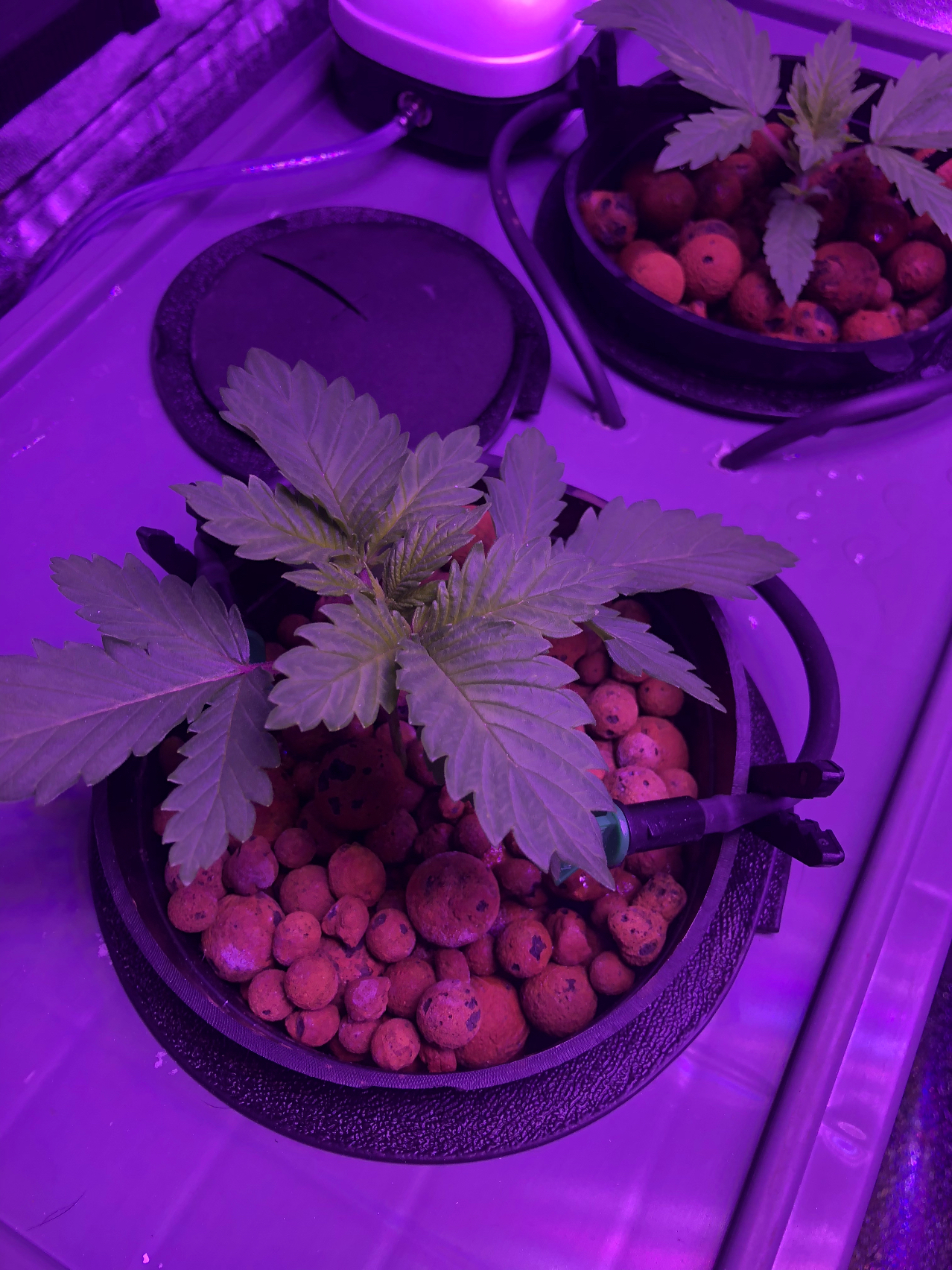 Changed reservoirs.
5 years ago
Increased humidity and temperature improved plant growth significantly.
5 years ago
Added 2nd ViparSpectra 600w light and humidifier. Total 1200w LED running 60% veg and 30% bloom light channels. 5 degree Fahrenheit temperature increase associated with additional light dropped humidity to 30%. Humidifier added to keep plants in optimal humidity range 50-60%.
5 years ago
Responding well to increased light intensity and reduced distances between canopy and light (30"). PH5.8 / TDS 1150. TDS is high, need to look at introducing reverse osmosis water.
5 years ago
Plants looking good. pH adjustment to 5.5. Treatment with Safers Defender on the Black Domina to treat what looked like early stage Rust fungi. Most likely due to humidity with low temp and delayed transfer to hydro. Lowered LED lighting to improve heat and PAR intensity.
5 years ago
Plants are looking healthy, delayed transfer to hydro inhibited nutrient uptake. Ideal germination/seedling phase is 7 days.
5 years ago
Growth in leaf, some nutrient deficiency identified.
5 years ago
All seedlings transplanted to Hydro. 2-3 inches. 4 leaves
5 years ago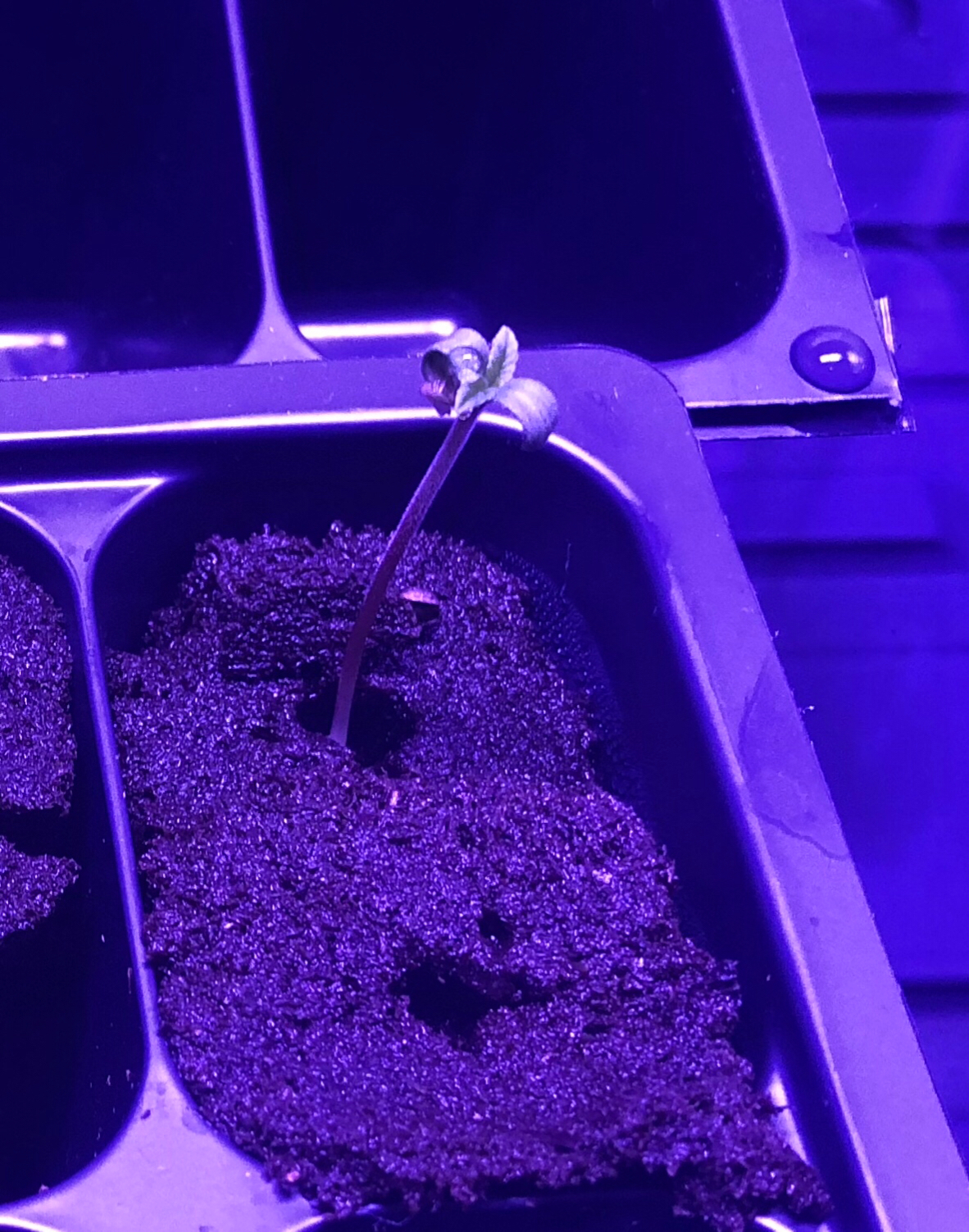 100% Germination. Rapid rooter w/ dome.
5 years ago