Aloe
The big one in the middle is at least 4 year old plant she starting to flower
In pro-mix soil
A little back. I don't know if she done flowering this year
20 days ago
GrNadeGrade What strain is this? Definitely giving me a 'Nanners' vibe😂😂😅
Vgrow It's my Aloe Vera plant.
View 1 additional comment
Moving alone.
2 months ago
Another week down Blooming.
2 months ago
1week later. I think she looking good.
2 months ago
Really starting to open up. Never knew that all aloeVera plants flower after 4 years.
2 months ago
She starting to flower.
2 months ago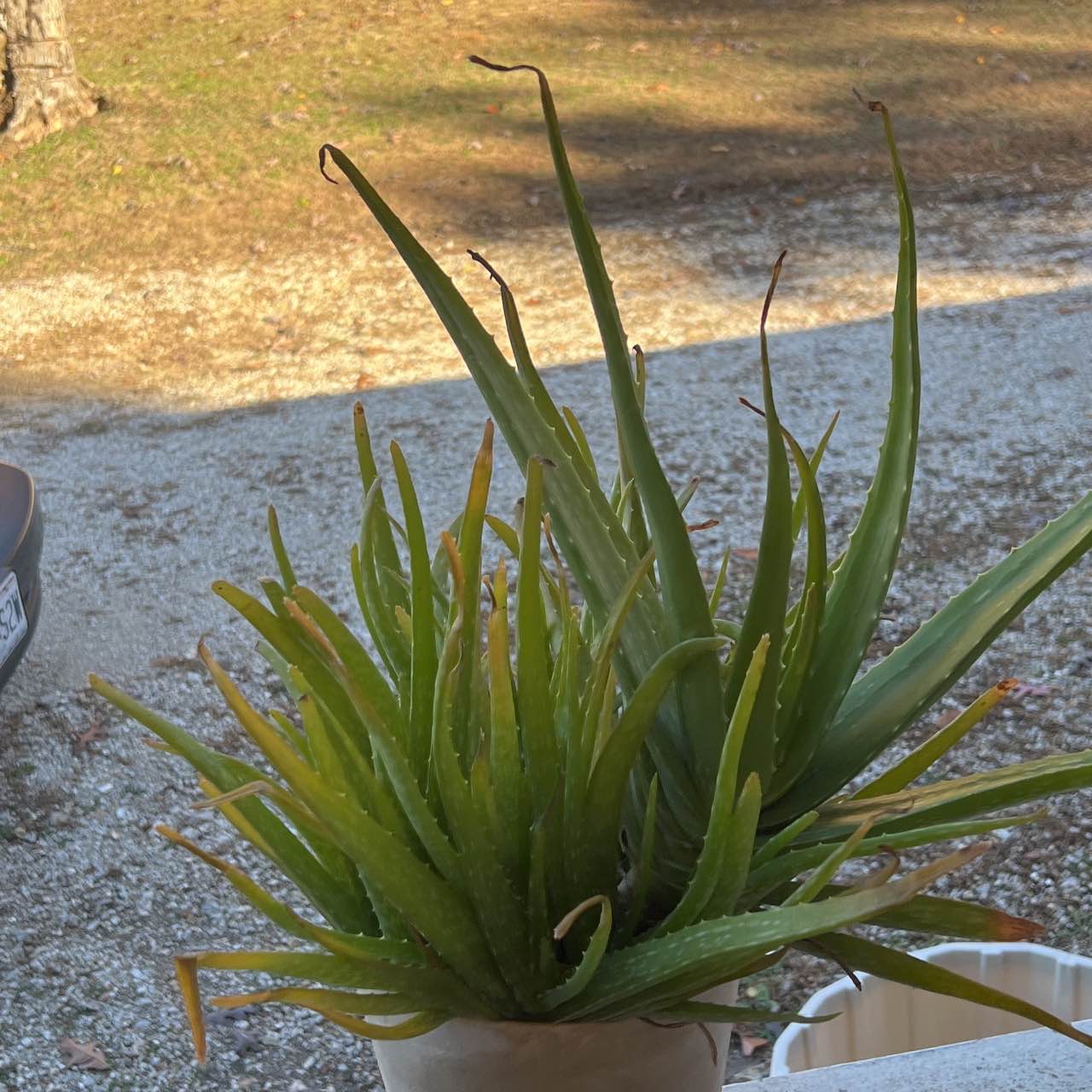 I figured I'd update after all this time. I think she might need her own pots.
3 months ago
ig:@eaegifts Super dope, aloe has so many uses. Can't remember where I saw it but I believe you can use aloe to clone with
Vgrow Yea I use it for the natural rooting hormone on clones and in my feed water. So many beneficial stuff inside.
Here's an update of this girl. I need to put some in there own container. They just keep growing like crazy. Here's some I put in there own.
10 months ago
Got her in the corner of my room. Kinda Kool some new growth popping out, but out one's browning and dying on the bottom. Krazy
a year ago