ndevgrows
Cookies
Summer 2020
Going to be planted straight into a 20l pot. First two weeks the plant can come inside at night and go under some 60W LED's then it'll be left out to do its thing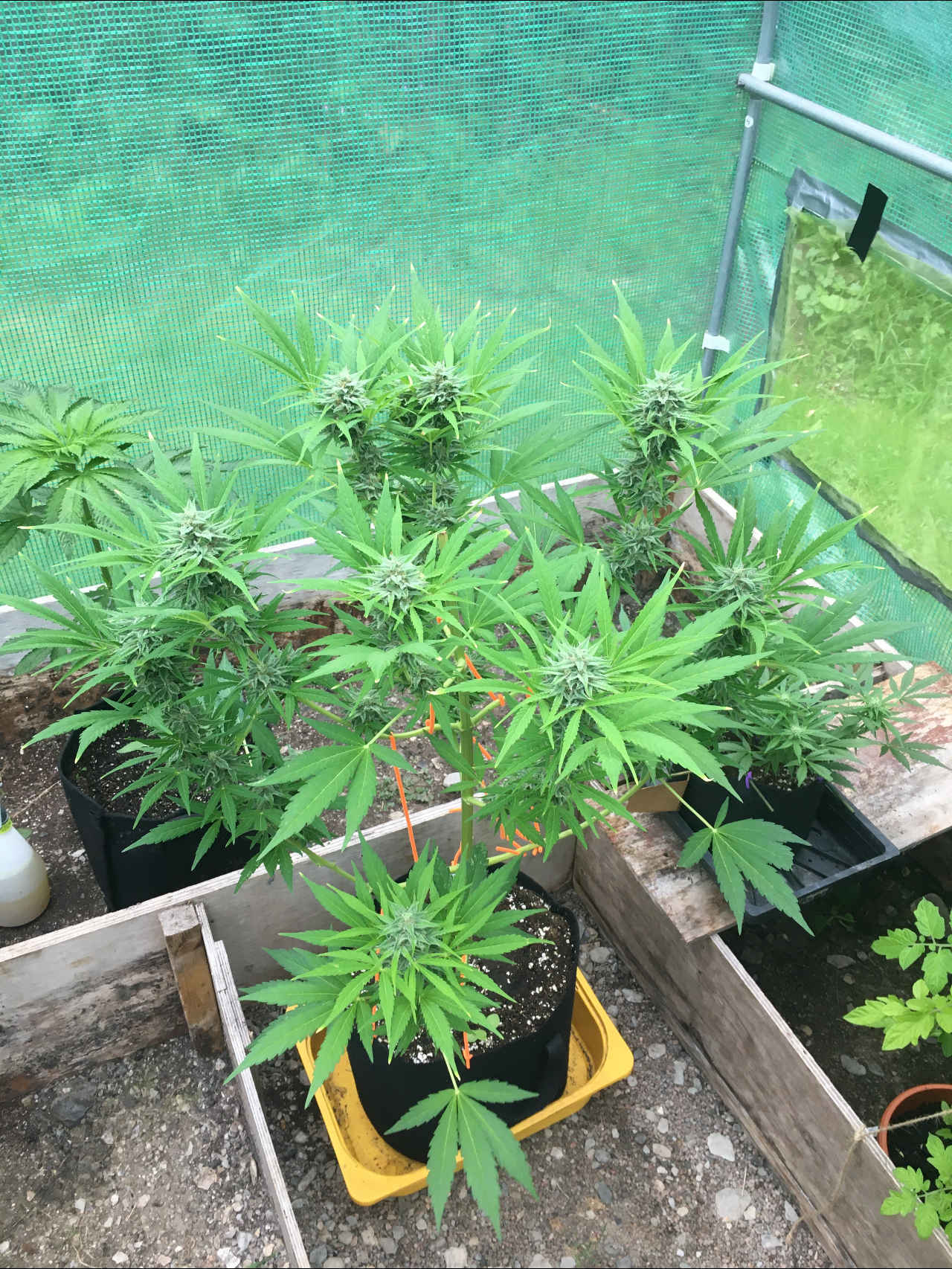 Nearing its final day now. The last 40% of pistils are all starting to brown and curl in. Will try keep it going for another 4 or 5 days I think then chop! Spotted some bud rot the day after this and decided to harvest. Had to cut away some little buds but only lost a couple grams in total. Hopefully won't have any mould problems while drying and curing 🤞 Dried nicely over 9 days and is now curing up, smelling great! No problems with mould through drying which was good. Took 38 grams dry!
3 years ago
Cut top cola yesterday. All others are been left for a few more days.
3 years ago
Decided to cut the main cola off today because she's looking really nice and I'd like to dry it with all the leaves in before I find any mould on it. Nugs are looking like little cookie dough balls
3 years ago
Looking decent. Dozens of small but dense frosty nugs forming up! Hoping to harvest in around a week depending on what the trichomes and pistils are looking like
3 years ago
Looking really good. Lots of bud sites forming up. Have been finding a bit of mildew on some of the leaves though which is worrying
3 years ago
Showing a bit of nute burn just as she's starting to bud so I'm going for plain water for 2 or 3 days before getting back to feeding
3 years ago
Looking super healthy and just starting to throw its first pistils. Think this plant is going to be a winner! 🤞 With a bit of LST I've got 11 colas on this girl so far. Maybe bend two more out before leaving her to produce the goods!
3 years ago
All good. Starting some liquid seaweed feed tomorrow
3 years ago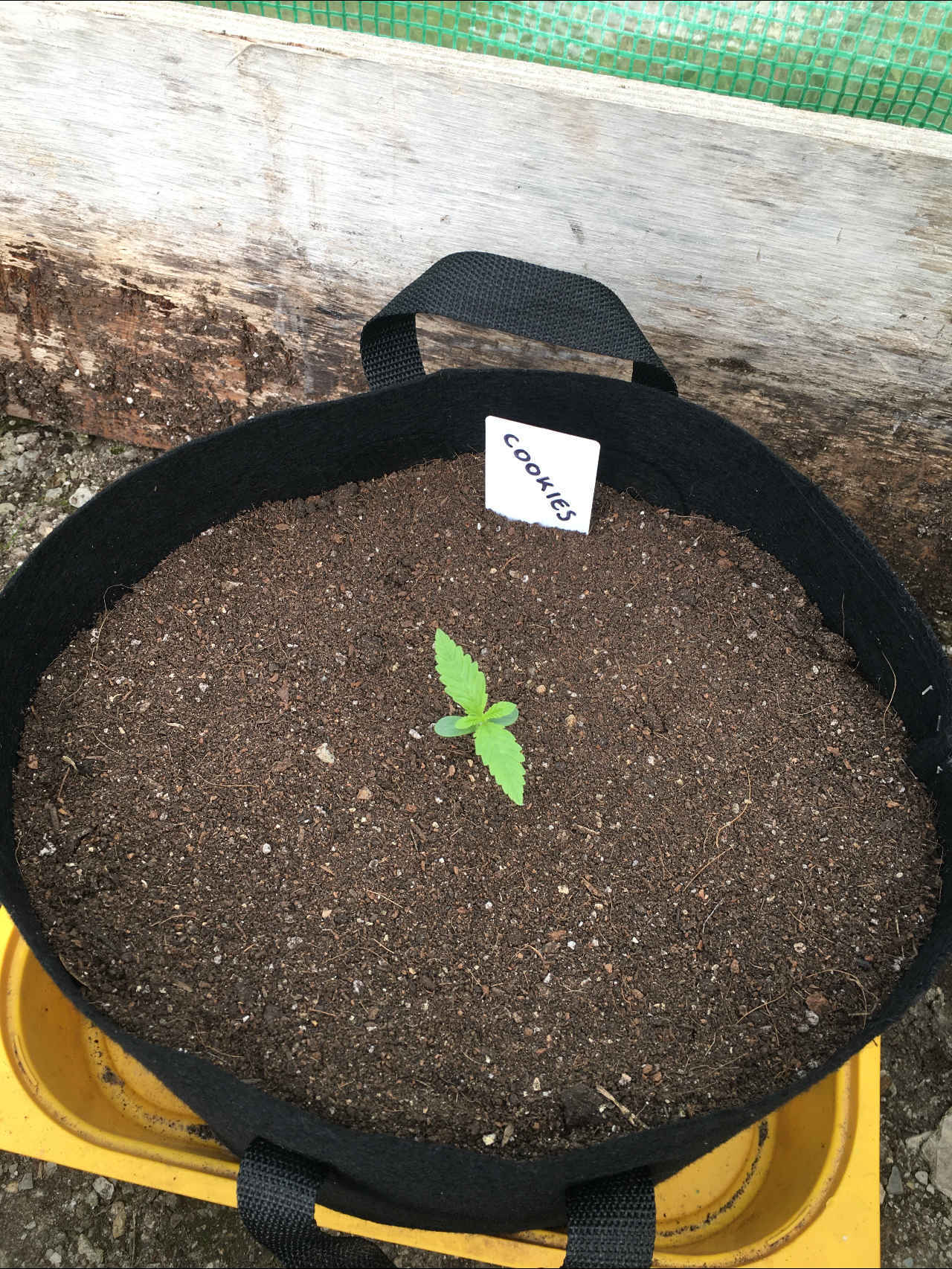 Looking real good for a week old. Topped up the soil today. Starting adding some liquid silicone to its water now
3 years ago
In the pot he goes
3 years ago