nicbyte
White widow indoor grow
First indoor widow grow
Plant is getting 12hours led and 12hours cfl during first 2 weeks of development.
End of week 8. Day 56 since the switch to flower. I started seeing some banana's on this plant 3 days ago. Could be thé black-outs we have had. Or this genetic could be a bit unstable. Removed thé worst branch. First pic is my GG4.
4 years ago
Ended week 6 3days ago. Just did t have time to update. Day 45 of flowering stage.
4 years ago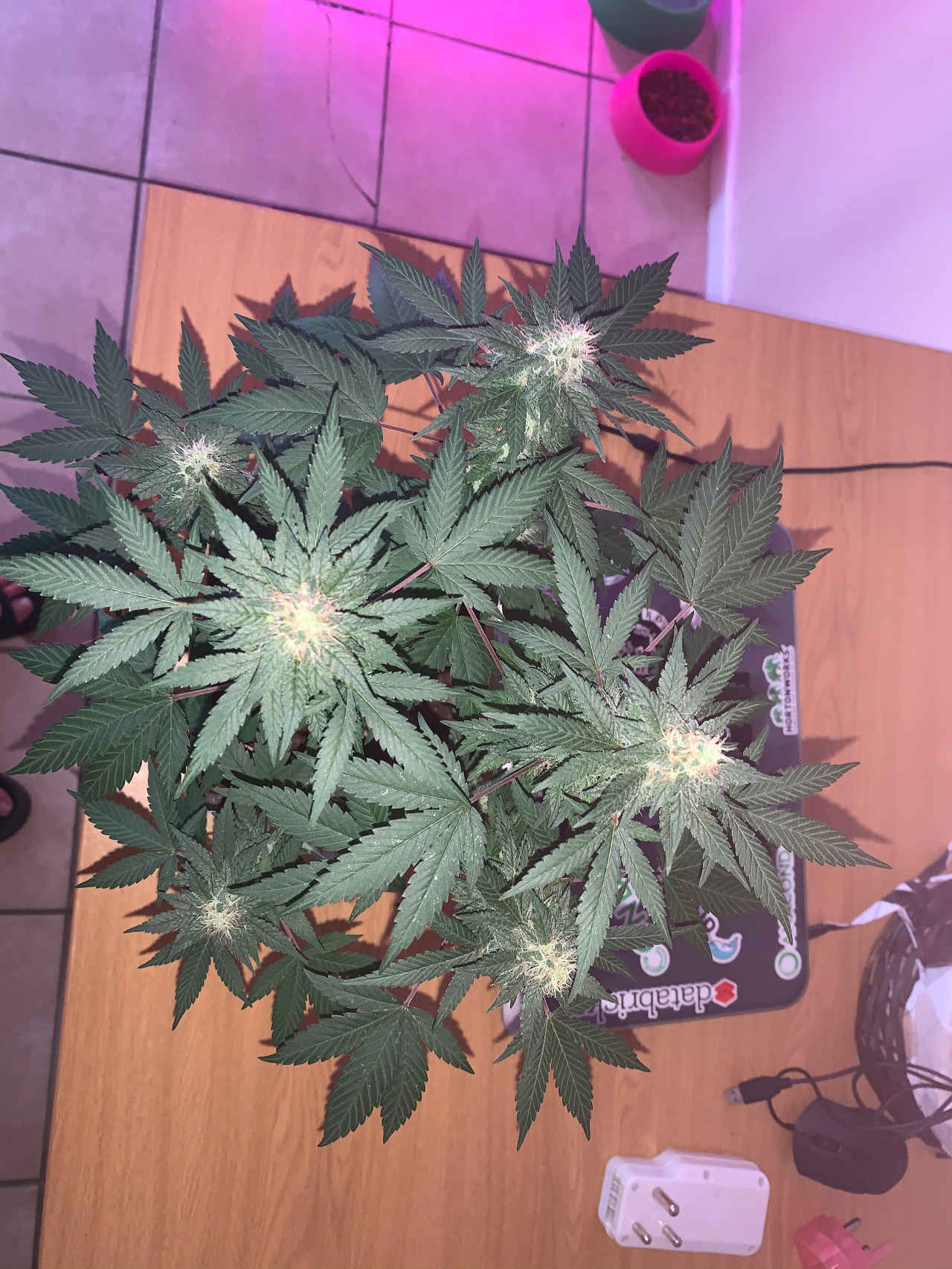 End of week 2 after Flip to 12/12. Start of week 3
4 years ago
2nd week of flower stage
4 years ago
First day of flower stage
4 years ago
Branches are growing a bit weird. But she is doing well after topping.
4 years ago
Plant had been doing great. Topped her about 2 days ago.
4 years ago
This plant looks really weird to me but she seems to be doing really well. The little runt of a plant might surprise me.
4 years ago
Seems to be struggling more than the GG in the same environment
4 years ago
Still a baby, fungus gnats did a bit of damage. Seems under control though
4 years ago
Seedling came out on the 3rd of November
4 years ago